Limited time special offers
Carpet Cleaning Perth Prices
Carpet cleaning prices

Price for Fantastic Club members starts from $95 instead of $135
| Property | Prices |
| --- | --- |
| Bedroom | $35 |
| Living Room | $50 |
| Hallway | $25 |
| Flight of Stairs | $45 |
*The minimum for the service is $135 or $95 with Fantastic Club.
Join the

Fantastic Club and get:
$400 in credits
Preferential member rates
Get $40 off the standard price for your first booking as a member of the Fantastic club for 10 different bookings within 1 year.
Exclusive seasonal deals
Real-time arrival tracker
Priority booking & case handling
Book with full benefits for any property
Deals by partnering brands
Get a free instant quote and check our availability in your area

Why not become a member of the Fantastic Club?
This gives you savings on a wide range of property cleaning and maintenance services for your home, office and garden. Check all club benefits.
The Carpet Cleaning in Perth - We Stand by Our Fantastic Name
Fantastic Cleaners is one of many excellent cleaning service providers. However, we strive to stand by our name. Our carpet cleaning in Perth is designed to provide a fantastic treat for your carpeting and the desired peace of mind for you. We are not the average "as good as it gets" merchants because we believe in the continuous improvement of our working methods and business practices.


Get an instant quote

How Fantastic Carpet and Rug Cleaning in Perth Works
The Workforce
The professional carpet cleaners undergo comprehensive screening prior to employment.
They are qualified and experienced in applying industry-powered carpet and rug cleaning techniques.
The Perth carpet cleaners keep their fingers on the pulse of the most advanced solutions and eco-friendly methods in the field.
They are equipped with high-performance machinery and tools and also boast an extensive knowledge of the newest and most effective carpet cleaning and stain removal products available on the market.
The specialists approach each job with confidence and each client with the respect that they deserve.
The Service Step-by-step
The technicians put their overshoes before they proceed to determine the most appropriate professional cleaning method for your carpet based on its pile, the fabric material, the level of contamination and stain presence.
If visible stubborn stains are present, their pH is tested first before they are pretreated with a specialised solution.
Then, the recommended and agreed carpet cleaning method is applied - steam or dry cleaning.
Carpet protection and deodorising, upon request and at an additional fee, comprise the final touches of the service.
Equipment and materials are, then, neatly packed.


Get an instant quote
Carpet Steam Cleaning in Perth - the Facts
Steam cleaning is a fabric deep cleaning method which is employed in sanitising carpets and upholstered furniture. The technique is also an effective stain removal method.
The required equipment comprises a powerful hot water extraction machine, an agitating solvent/softener and hot water.
Significantly contaminated carpets benefit greatly because the steam cleaning process ensures that pollutants are extracted along with the moisture deep from within the carpet fibres.
Drying time of 2 to 4 hours generally applies.
Get an instant quote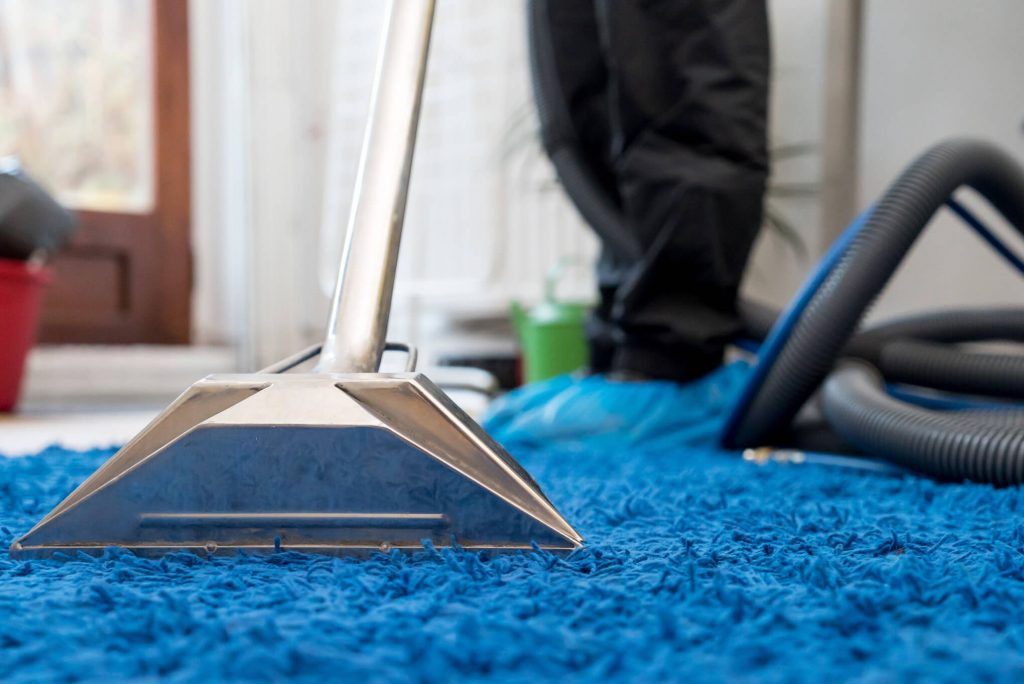 Entrust Your Lush and Dear Rugs with the Fantastic Cleaners
Our company also provides a bespoke rug cleaning service at affordable rates. We compete in this field with very few true specialists in Perth. We have a dedicated team of expert rug cleaners who are qualified to bring back the colour of your tired-looking throws and rugs.
The cleaning technicians apply gentle solutions, which are kind to the fabric fibres. However, they never proceed before the material of the rug is determined with precision, first, the suitability of the cleaning agent is tested and appropriate spot treatment on stains, if any, is applied. This professional manner of conduct ensures the high standard of the service and the excellence of the end result.
If you've never used us before, booking our professional carpet cleaning services now is the perfect opportunity. Thus, you'll make sure that our services are truly executed with the quality and expertise promised. After that, feel free to take advantage of some of the other services we provide, such as window cleaning, vacate, one-off, domestic cleaning, or tile and grout cleaning. Enjoy your clean carpets and home!
Get an instant quote
Frequently Asked Questions
Q: Is there a risk of a damaged wooden floor, as a result of the steam carpet cleaning method?

A: No. The method is widely incorporated in the industry and its safety and efficiency has been long proven. The specialised equipment, employed in the process, is operated by professionally trained technicians, who ensure that the moisture is extracted up to 95%, as per manufacturer's instructions of the steam cleaning machine.

Q: Is it true that if new carpets are professionally cleaned, they get dirty again much quicker?

A: No. This may have applied in the past, when less sophisticated carpet cleaning methods were employed. Those involved the use of shampoos, which were not rinsed out afterwards. The sticky cleaning agents attracted pollutants, which resulted in a faster buildup of contaminants on the carpet surface. Nowadays, advanced and revolutionising methods are used, where the carpet is thoroughly rinsed or freed of any chemical residuals with the help of a specialised equipment.

Q: When would you recommend for a carpet protector to be applied?

A: New carpets come with a factory-applied protection, which, however, wears off with time. It is always advisable to annually re-apply the specialised protector if you want your carpet to look as new for longer. High-traffic areas would definitely benefit from being treated with a carpet protection solution.

Q: How exactly does the protector work?

A: We work with the Scotchgard Fabric Protector, which is a stain repellent solution. The product coats your flooring and keeps soils and liquids from penetrating the carpet top layer and thus damaging the cut in the form of scratches or tainting the fibres, which may result in the formation of stains
Q: Do I need to do anything before the service takes place?

A: Well, we would only appreciate if you clear the area of small items and light pieces of furniture. We do feel that we should focus on the cleaning, so a neat and tidy floor would facilitate us in doing just that.

Q: And what about heavy furniture?

A: Feel free to organise moving furnishing into a different room if you wish. To note, however, we are happy to clean around hard-to-move items. We do not attempt to lift or move in and out any heavy furniture. However, we are happy to assist you in moving light furniture if necessary.

Q: Are the carpet cleaners insured against damages?

A: Yes, the technicians are comprehensively insured in the unlikely event of mishaps with your property. Fantastic Cleaners Perth holds a Public Liability Insurance, hence you will be compensated in full if a cleaning operative incurs a damage during the service. Please, note that our customer care support centre is operated by qualified agents, who will assist you in resolving any type of issues.

Q: Can I walk on my carpet straight after it has been steam cleaned?

A: Depending on the fabric material and the style of your carpet (loop pile, cut pile), and on whether the service has been performed professionally, a drying time of 2 to 4 hours is required. It is fine, however, to walk on a treated carpet as long as you do it in a clean footwear.

Q: How do you clean rugs?

A: The rug cleaners will recommend, on site, the most suitable cleaning method, based on their thorough inspection of the rugs that need cleaning.
Local carpet cleaners in Perth
Carpet cleaning is one of our many services we have full coverage in Perth. So, you can count on a local carpet cleaner who can swiftly come to your home address or place of business to perform the service and restore the immaculate look of your carpets. Every area is included, but here you can see some of our top places with the highest demand:
Some of the carpet cleaning locations in Perth we cover:
See What Our Customers Say
Meet our Fantastic Family