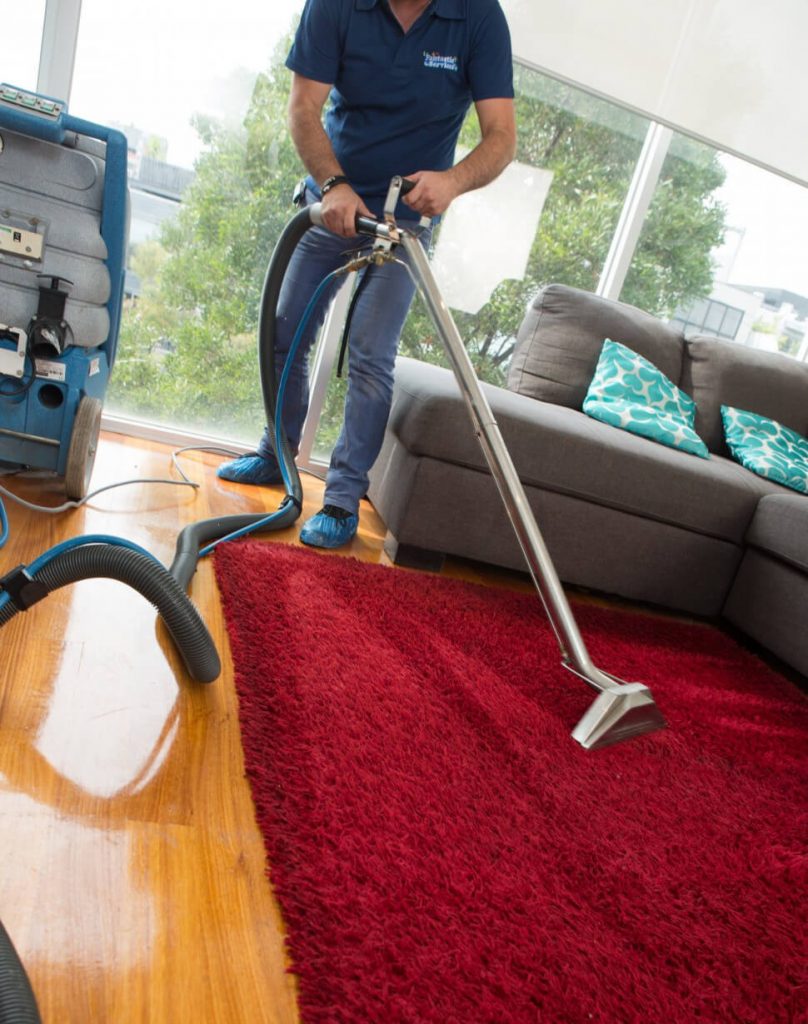 What Are the Advantages of Using Professional Carpet Cleaning Services?
If your family is on the large side or you've got furry friends at home, then you know how hard it is to maintain the desired level of carpet cleanliness (and not only). Even if you live on your own, a glass of wine spilled on the carpet may happen to everyone and a regular vacuum cleaning doesn't do any good in such a case. Nor will crawling on all fours with a cleaning brush in hand help in an attempt to clean a stain or annoying traffic mark from the carpet.
This is where professional carpet cleaning comes very helpful. It will not only save you valuable time, but will also guarantee great results, which are hard to achieve without expertise and the right detergents. A professional carpet cleaning treatment will reduce the level of common allergens, eliminate any bad odours and most importantly, will remove those stubborn stains and marks that have been on the carpet for so long!
Get an instant quote
Why is Fantastic Cleaners in Singleton the Best Choice for Your Carpet Cleaning Needs?
We've been serving the area of Perth for over a decade, providing a vast range of cleaning services, including carpet cleaning. Our goal is to present our customers with top-notch services in a simple and convenient way.
For that purpose, we've developed an easy-to-use booking system, with a simple online booking form to fill out or through using our GoFantastic app.
Our services are offered 7 days a week, including on public holidays, at no additional charge for weekend bookings.
We work with experienced, local technicians, equipped with advanced carpet cleaning machines and cleaning products.
The hot water extraction method that we use for carpet cleaning is eco-friendly and highly-effective.
In addition, you can join our Fantastic Club and benefit from the members-only perks we offer.
You can also book another one of our cleaning services with your carpet cleaning to get a better deal.
Get an instant quote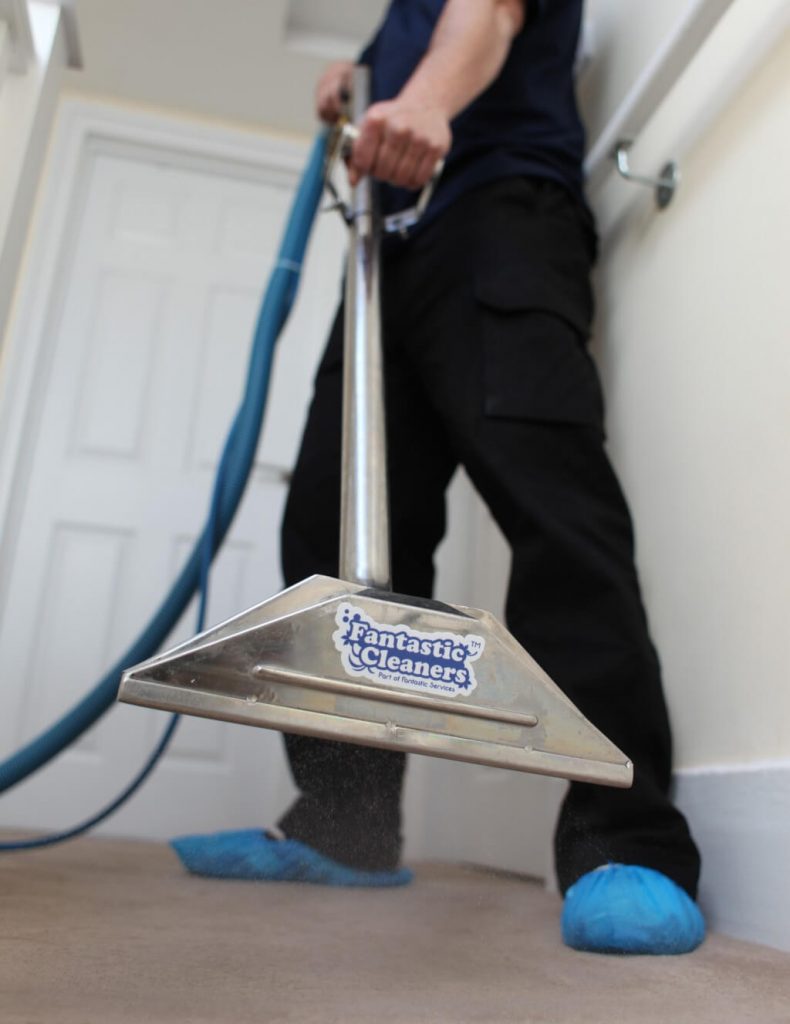 What to Expect from Your Carpet Cleaning Session in Singleton?
As mentioned above, the carpet cleaning pro is equipped with all the machinery and supplies, needed for the cleaning process, so they will be ready to start upon arrival. Here is how the process goes:
First, the technician will give the carpeting a thorough vacuuming, using a professional vacuum cleaner.
Then, your rug will be carefully examined for stains or traffic lanes, which will be PH-tested if needed and pretreated. If necessary, the carpet cleaner will apply a stain-removal product, before proceeding with the next step.
It is time for the hot water extraction procedure. It is performed with an industry-grade machine, which applies on the carpet a mixture of hot water and powerful detergent under pressure. The solution has the ability to soften and loosen the dirt and dust stuck on the carpet.
In this step, the expert will also extract the mixture of water, detergent and dirt from the carpet, back into the machine.
At this point your carpet is already clean, fluffy and fresh, like brand-new! There are, however, two more optional steps that you can add to your carpet cleaning:
Carpet protection - The carpet protection product we've chosen to put our trust in, is manufactured by the Scotchgard company. It forms a protective layer, when applied on the carpet. The product has the ability to deter stains from forming, while making spillages much easier to clean. The optional step above is highly recommended, since it will prolong the life of your carpet by protecting it in the described way, for months.
Deodorising - The carpet-cleaning process alone, eliminates the bad odours but this optional step will add more freshness to the carpet and the indoor air.
Get an instant quote
Local Carpet Cleaners Near You
Carpet cleaning is one of our many services we have full coverage in Perth. So, you can count on local cleaning experts, who can swiftly come to your home address or place of business to perform the service and restore imaculate look of your carpets. Every area is included, but here you can see some of our top places with highest demand:
Frequently Asked Questions
Q: Do I need to do anything before or after the service?

A: Not necessarily. If you have larger pieces of furniture that you want out of the way, you will need to organise their removal. Also, you will need to allow a few hours for your rugs to completely dry after the cleaning process.

Q: Can I step on the carpet before it has dried completely?

A: Yes you can, but if you have to do that, we recommend that you walk barefoot only.

Q: How long will my carpet be protected for, if I book the carpet protection?

A: The carpet will be protected for up to 6 months.

Q: How much does a carpet cleaning cost?

A: The cost depends on your carpet's size and its general condition.
Get a vibrant new look for your carpet and refreshed home interior! Book a carpet cleaning service now!
Book online