BBQ Cleaning Sydney Prices
| Appliance Type | Fantastic Club price | Non-members price |
| --- | --- | --- |
| Small BBQ (Weber Q) | $89 | $129 |
| 2-burner | $110 | $150 |
| 3-burner | $145 | $185 |
| 4-burner | $180 | $220 |
| 5-burner | $215 | $255 |
| 6-burner | $250 | $290 |
Get a free instant quote and check our availability in your area

Why not become a member of the Fantastic Club?
This gives you savings on a wide range of property cleaning and maintenance services for your home, office and garden. Check all club benefits.
Top BBQ Cleaning Services in Sydney
Just found out that your barbie grill is still dirty from the last garden gathering season? Don't worry and plan ahead your alfresco family dinner, packed with lamb shank and pork spare ribs to die for! Just get in touch with us and we will organise your BBQ cleaning appointment in Sydney in time for your special outdoor get together.
Fantastic Cleaners Sydney specialises in various cleaning solutions, including barbecue cleaning, which is one of our most booked services before the start of the summer. So, hurry up and don't get caught unprepared but hire a Fantastic BBQ cleaning technician, who is fully trained and has years of experience in cleaning any type of outdoor cooking appliances.
Get an instant quote
Why Hire a Fantastic Cleaner When I Can Do the BBQ Cleaning Myself?
Well, for a start, the job requires quite a bit of elbow grease. So, are you up for getting your hands and arms covered with sooty and greasy marks? And most importantly, do you have the time to devote half a day at the weekend and scrub your grill?
So, see what you get with us:
A professional service, which is fully insured and with guaranteed results;
Industry-grade equipment, tools and specialised BBQ cleaning and servicing products;
Efficiency, as the technicians are well-versed in cleaning your grill within a couple of hours, depending on its size;
Flexible working schedule, 7 days a week, including weekends and public holidays;
Regular BBQ cleaning assistance, so you can enjoy your healthy meals every time;
Post-service test to ensure that your BBQ grill works as it should;
A qualified and friendly customer service team to assist you with any queries and concerns.
And let's note here that booking your expert BBQ cleaning session in Sydney with us couldn't be any easier. Just fill the online form, message us via the chat (down on the right) or give us a call!
Get an instant quote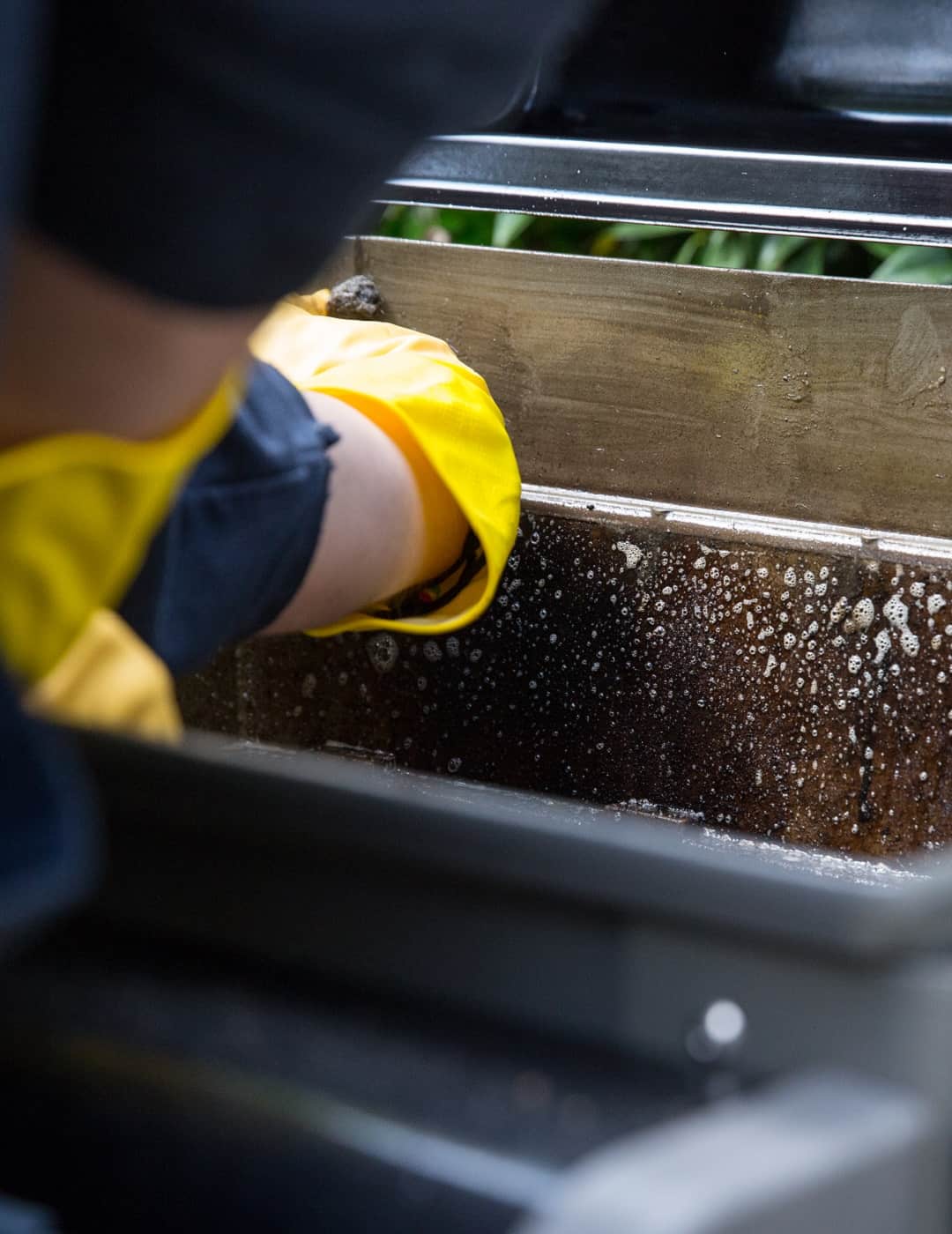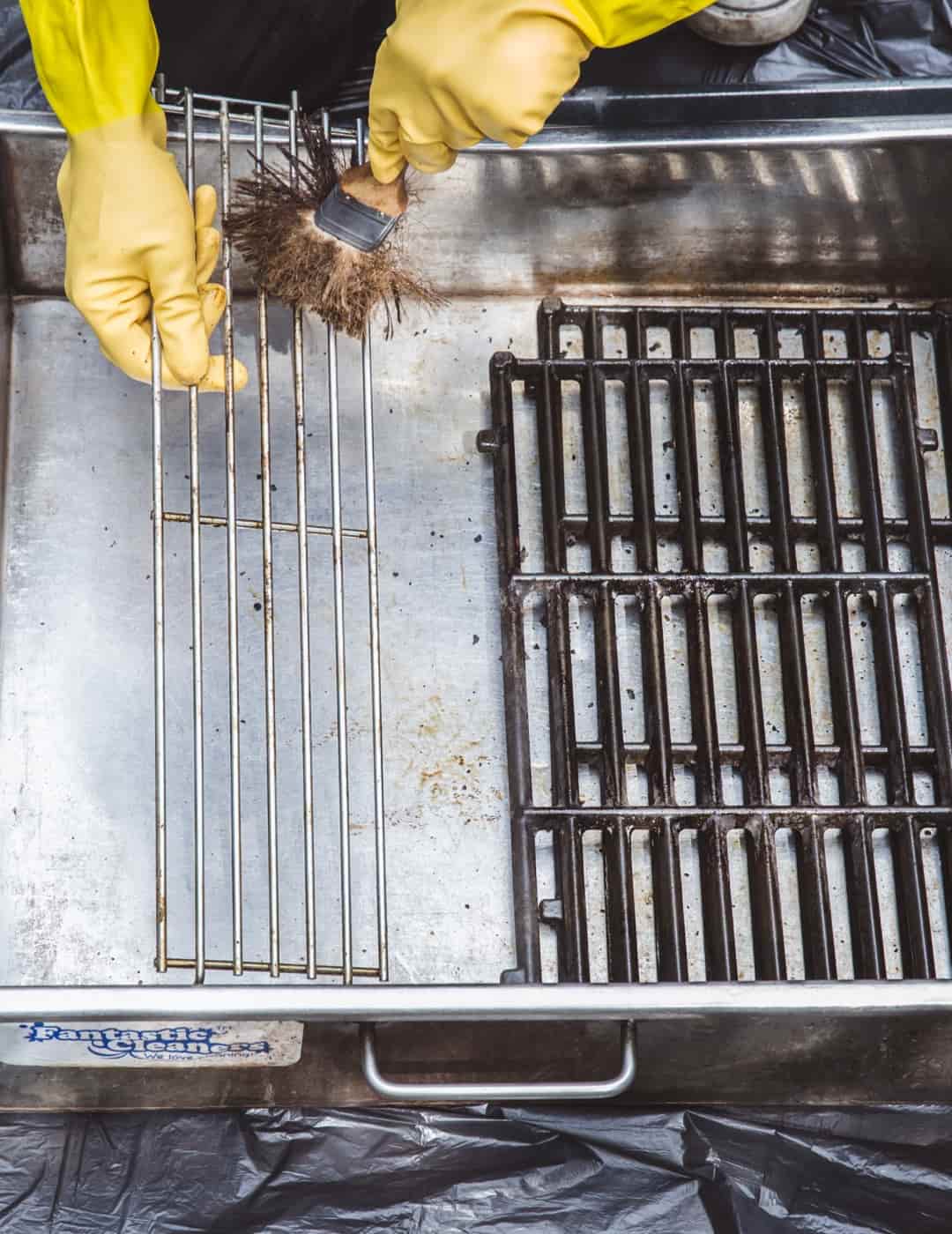 How Our BBQ Cleaning Service in Sydney Goes in Detail
The BBQ cleaner will bring professional cleaning tools, materials and products, such as various types of wire brushes, a grill scraper, screwdrivers, paper towels, a polishing cloth and protective oil.
Here's what to expect:
The technician will first cover the surrounding area with a protective mat to prevent grime and grease from staining your patio or deck.
Then, he will inspect your BBQ's condition and get down to the job. The specialist will thoroughly clean the grates and grills with a brush;
To clean the burners, the professional will remove the flavorizer bars, clean those, first, and then, give each burner a good clean, as well.
The BBQ cooking chamber will be, then, sprayed with a degreaser. The cleaner will scrub the inside of the appliance with a stiff wire brush to remove all dislodged burnt-on deposits and dissolved grease.
Then, he will rinse the surfaces inside with water, dry them well and spray protective oil to prevent any rust build-up.
The hood, the bottom and drip trays will be thoroughly cleaned, too.
Finally, the cleaning technician will assemble all parts that have been removed, polish the appliance inside and out, and then, he will test it to ensure it works properly.
As you can see, the whole process is done by hand to ensure the most detailed cleaning possible.
Get an instant quote
What BBQ Grills Do We Clean?
You can count on us, regardless of what brand or type of barbecue grill you've got. We can clean:
Portable BBQs
Small and large Weber grills
Gas, charcoal, electric grills
2-, 3- and 4- burner barbecue grills
So, be it a Breville, Gasmate Fortuna, Sunbeam Electric or Beefeater Discovery grill, rest assured that the Fantastic experts are up for the job.
Get an instant quote
Maintenance Tips after Your BBQ Has Been Professionally Cleaned
To save yourself the experience of getting disappointed with the taste of your grilled food, as the season goes on, make sure that you clean the grates and grill racks after each use. Always make sure that your grill is free of food leftovers, so they don't sit decomposing inside until the next time you decide to use the appliance. After each use, wipe any excess grease and spray Canola oil to prevent any cast iron parts from getting rusty. Also, make sure to replace the fat absorber in the drip tray now and again (say, after 5-6 uses). Never forget to keep the hood closed if you want to ensure that your grill doesn't get affected by the elements.

Important: Always turn off/disconnect the gas bottle before attempting to clean your gas barbecue grill.
Get an instant quote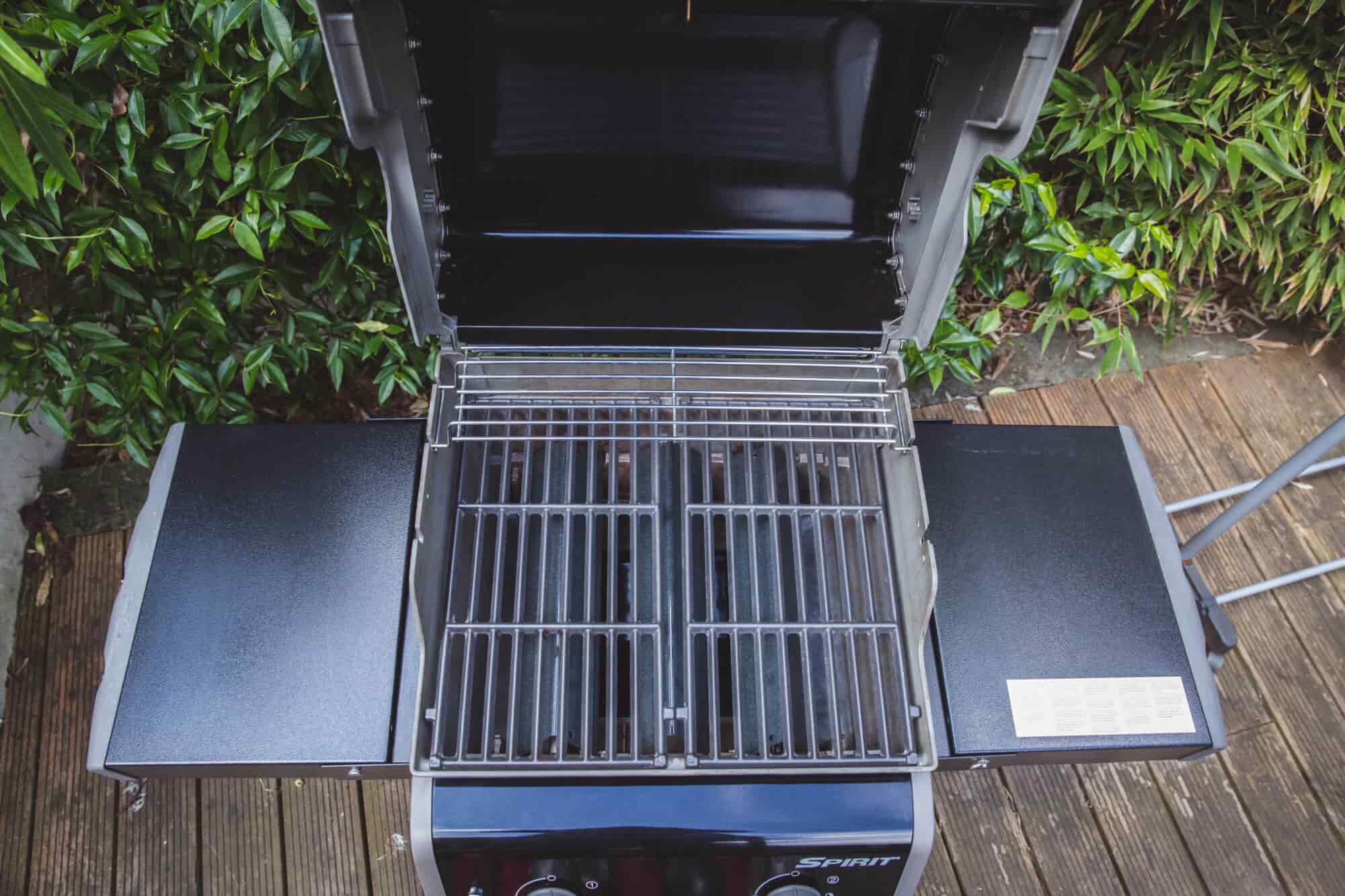 Frequently Asked Questions
Q: How long does the service take?

A: This will depend on the condition of the grill and its size. On average, the BBQ cleaning service takes between 1,5 and 2,5 hours, but note that this is not an hourly-based service.

Q: Can you take away my BBQ and bring it back clean?

A: We only clean barbecue grills on the client's property. We cannot clean them off-site.

Q: Can you clean my indoor oven, as well?

A: Absolutely. We specialise in oven cleaning and detailing services, too. We clean the entire appliance inside and out (the hobs and the oven).

Q: Can you repair my BBQ and replace any parts?

A: Unfortunately, we can't help you with this. We only provide BBQ cleaning services.
Q: How often should I have my grill professionally cleaned?

A: It's always a good idea to wipe down the grates and remove bits of food after each use. On top of that, get a professional to clean your appliance before you store it for the winter. Alternatively, make sure you book the service before the BBQ season starts.

Q: My barbecue is on the balcony. Can you clean it there?

A: Yes, as long as there's enough space for the technician to work unobstructed.

Q: Do you replace gas bottles?

A: We cannot replace your gas bottle or any other gas-related parts.