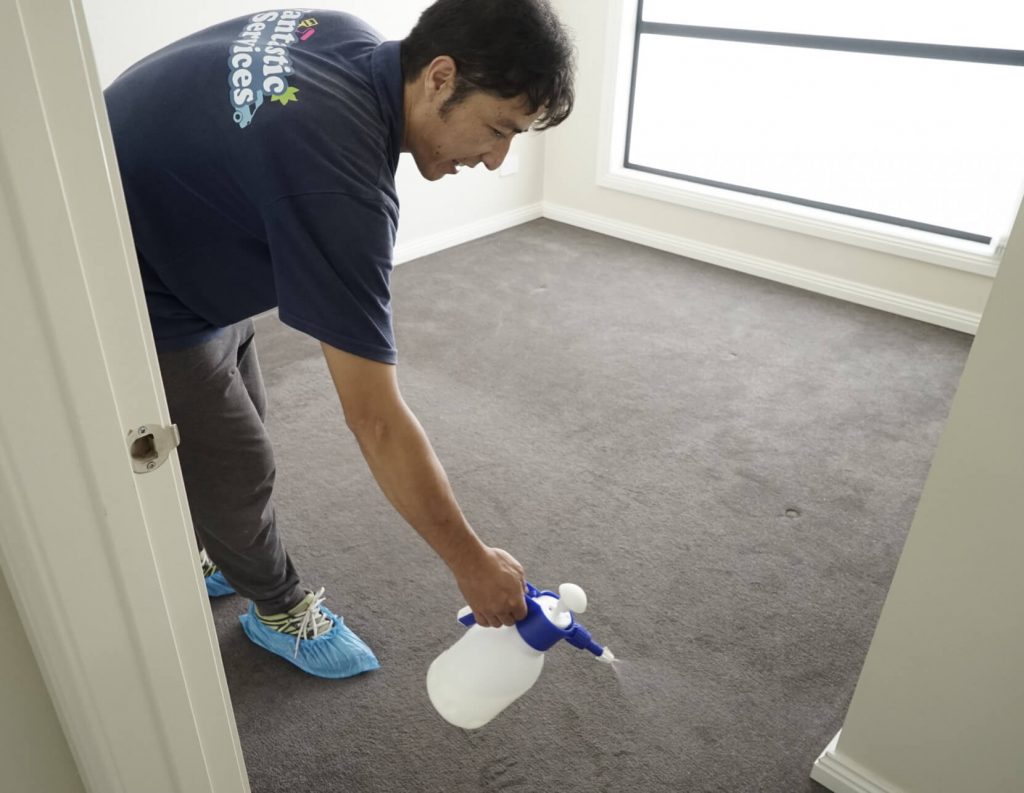 Professional Carpet Cleaning in Joondalup
Vacuuming your carpet regularly is an essential task and can help you deal with some crumbs and debris. But no matter how often you vacuum your carpets, you cannot remove the persistent stains, funky odours and stuck-on dirt.
With the help of a professional carpet cleaning service, you'll not only get rid of the stains, but also of the allergens, dust mites, bacteria, and nasty smells. This is thanks to the professional equipment used in the service, which cleans the carpet with the help of hot water injected under high pressure.
Our carpet cleaning service in Joondalup is extremely effective not only in removing any common household stains but also in deodorizing your carpets.
Get an instant quote
Why Choose Our Carpet Cleaning Service in Joondalup
We use only professional cleaning equipment and detergents that are pet and child safe
The carpet cleaning specialists we work with are insured and have passed various training programmes
We have a plethora of home maintenance services, which you can combine with your carpet cleaning session
The experts are certified to perform not only steam cleaning but dry cleaning, as well
Our carpet cleaning service is fully insured in case of any damage by the technicians
All of our services are easy to book and available for any day of the week, including public holidays
How Our Carpet Cleaning Service in Joondalup is Handled
Upon arriving, your carpet cleaning technician will inspect your carpet carefully and determine its condition
Then, the professional will move any slight furniture located on your carpet and vacuum it in order to extract any visible crumbs and dust.
If your carpet is stained with stubborn stains, the expert will pre-treat them with special detergents.
Once pre-treatment is over, your carpet cleaning professional will proceed with the hot water extraction, which is performed via a powerful machine that injects hot water into the carpet's fibres and then extracts it back along with the loosened dirt.
If your carpet is made from delicate material, such as silk or cotton, then the technician will perform a dry cleaning method
When your carpet cleaning service is finished, the technician will ask you if you want additional deodorizing or stain protection applied on your carpet, which is a great way to prevent future stains and keep your carpets smelling fresh for longer
Get an instant quote

Local Carpet Cleaners Near You
Carpet cleaning is one of our many services we have full coverage in Perth. So, you can count on local cleaning experts, who can swiftly come to your home address or place of business to perform the service and restore imaculate look of your carpets. Every area is included, but here you can see some of our top places with highest demand:
Some of the carpet cleaning locations in Perth we cover:
Frequently Asked Questions
Q: Can you guarantee a complete stain removal?

A: We have all the needed professional detergents and equipment to remove almost any stain but there isn't a 100% guarantee, especially if the particular stain is very old and has already damaged the carpet's fibres.

Q: What kind of stains can you deal with?

A: Our professional machinery is powerful enough to deal with wine, tea, food and other common household stains. If you're not sure about the stains your carpet has, just contact us and our friendly consultant will advise you.

Q: How often should I deep clean my carpet?

A: This depends on the foot traffic your carpets get but giving them a good deep cleaning twice a year is a good practice.

Q: Can I book your carpet cleaning service on weekends?

A: Absolutely! We work every day of the week, including weekends and public holidays.