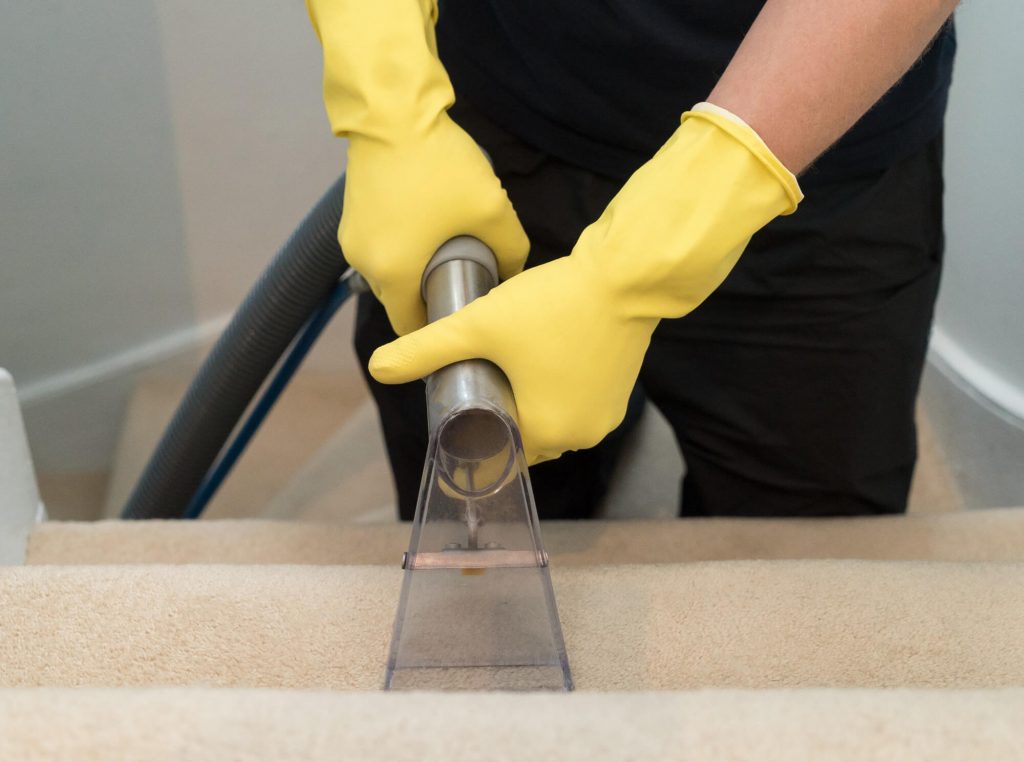 Expert carpet cleaning in Armadale for impressive results
Carpets are among the toughest things to clean in a house. Regardless of the material, all floor coverings share one common feature - they are highly absorbent. Sand, dust, liquids, mould spores or smells, they all "clog" the material, working their way deeper to the base of the fabric. Any contact with the material either by hands or foot can lift dust and other particles, polluting the air in the room and making you inhale everything.
As great of a vacuum cleaner you may have, there is only a certain level of cleanliness you can achieve with it. However, with a little help from the Fantastic carpet cleaning experts that service the Armadale area, all smells and harmful contaminants can be eliminated. The industry-grade powerful machines and eco-friendly products are a guarantee that your carpets and rugs will be once again safe to walk or play on.
Get an instant quote
Why get a professional carpet cleaning by Fantastic pro in Armadale
We are sure you want the best treatment for your floor covering pieces and we make it our mission to provide it! By choosing Fantastic Cleaners, you get:
Great carpet cleaning rates with possibility for discounts - We have special rates for anyone who decides to become a member of our Fantastic Club. You can contact us and get all the details from one of our polite customer service agents.
Skilful and meticulous professionals - You want someone who can tell the difference between synthetic and natural-fibre carpets and who can clean them without risk of shrinkage or discolouration. The cleaning experts who operate in Armadale will do their best to satisfy your expectations.
Improved air quality in the room - The hot water extraction cleaning will eradicate those nasty odours and contaminants, making not only your carpets fresh and clean, but also the air in your property.
Removing light obstacles prior to the cleaning - Any kinds of light furniture will be safely removed from the carpeted area, so the technicians can bring their equipment and safely operate in the room.
Included pre-vacuuming and treatment for stains - Every booked carpet cleaning service comes with included initial vacuuming, saving you the trouble of doing it yourself. There is also a free testing and treating of the stained areas.
Get an instant quote

Our carpet cleaning in Armadale done in several steps
Performing a hot water extraction clean for achieving the best results requires dedication, attention to detail and following the necessary steps in full. Starting with the removal of furniture and any other obstacles, the cleaning pros will secure enough space to work effectively. This will also help protect your belongings in the process.
Next comes a powerful vacuuming of the floor covering's material, followed by a close examination. The carpet is then pre-sprayed, which helps loosen up any dirt patches or heavy soiling. The cleaners will also pre-treat the stains accordingly, so they can come out easier afterwards.
Next, the hot water extraction cleaning machine comes into play, which injects detergent mixed with water into the material. A different attachment is then used to create high suction and pull out water, grime and dust. No need to worry because the machine is designed to extract as much moisture as possible, so the floor covering's fibres remain almost dry by the end of the process. We can also deodorise the carpet and make it stain resistant with Scotchgard product, if you decide to request these additional treatments.
Get an instant quote
Local Carpet Cleaners Near You
Carpet cleaning is one of our many services we have full coverage in Perth. So, you can count on local cleaning experts, who can swiftly come to your home address or place of business to perform the service and restore imaculate look of your carpets. Every area is included, but here you can see some of our top places with highest demand:
Frequently Asked Questions
Q: Is it sufficient to have my carpets professionally cleaned once a year?

A: Once a year would be enough if your carpet is not constantly subjected to heavy traffic or pollution. In this case, a deep cleaning twice a year would benefit your rug or carpet more. If you are not sure, you can always request an inspection from a professional cleaner.

Q: Can I get carpet cleaning on the same day?

A: Yes, it is possible. You will have to call one of our friendly representatives and clarify the details with them. They will tell you if we have teams available for the same day and will accommodate you in case you need to pick another date.

Q: Will my carpets need a lot of time to dry after the service?

A: The average time is around 3 to 6 hours. You can cut this time short by securing air circulation in the room by opening a window, turning the AC on, etc.

Q: How about weekends or bank holidays?

A: We are available for our clients throughout the whole week. You can give us a call or check our online booking form for available slots.