Regular House Cleaning in Sydney
Professional cleaners know what you need when it comes to providing help with the housework!
Bank holidays & weekends at no extra charge
Quality inspection & ongoing support
Preferential hourly rates & discounts
Flexible service with the same cleaner
No contracts or hidden small print
from $36/h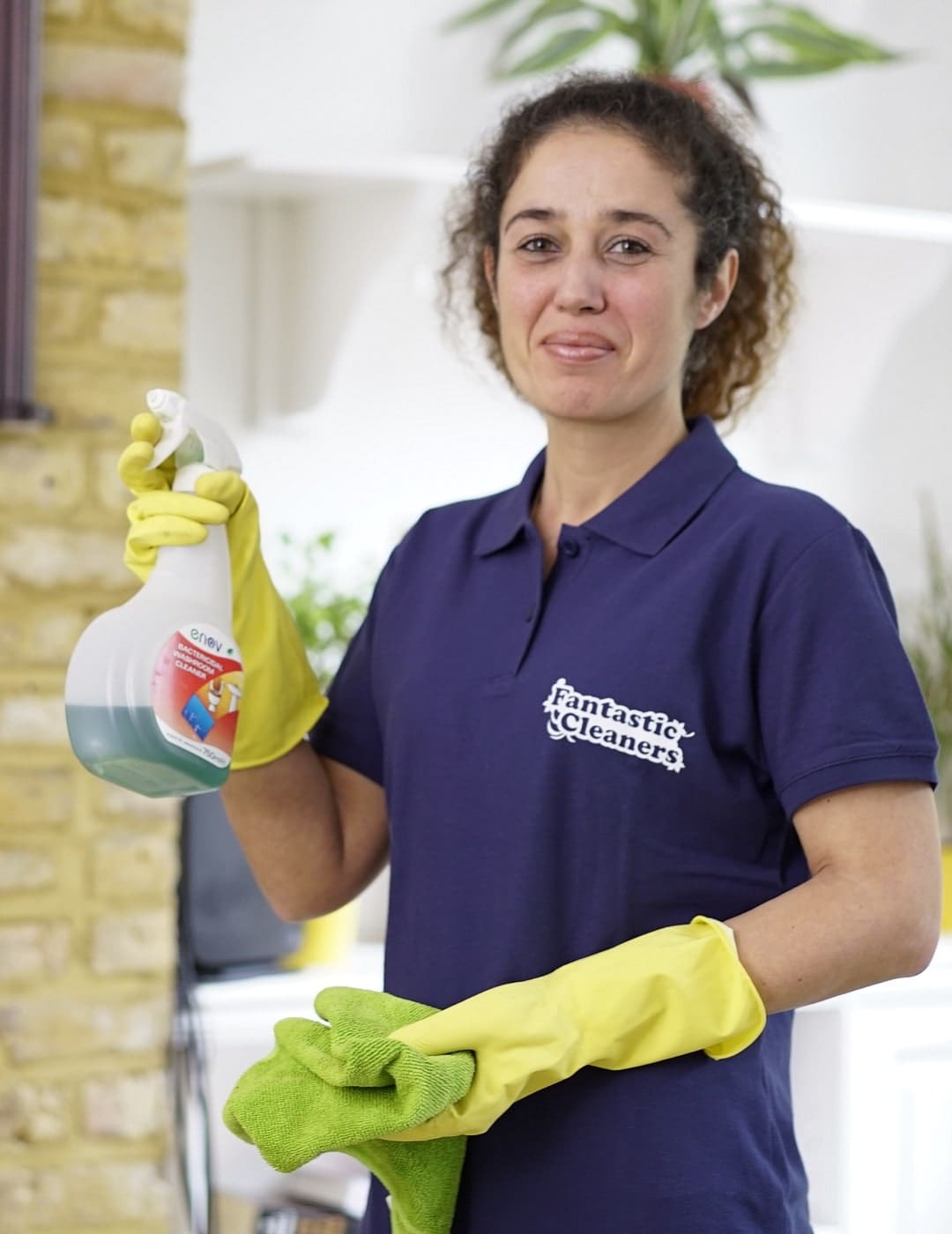 Keep a Tidy Home with the Sydney House Cleaning Experts
How many times has your family failed to keep up with the cleaning rota? Oh, the endless arguments and fall-outs… Well, we got you a solution! We offer regular house cleaning in Sydney, which can bring peace back in your family.
Moreover, with Sydney being the city where a third of all Australian children under the age of 14 reside, local families with kids could not benefit more from having a little help at home.
The Fantastic housekeepers in Sydney will stay on top of all the chores by following a customised cleaning checklist.
The regular house cleaning we provide is designed to create a working relationship between you and a personal housekeeper, who will maintain the order in your home on a weekly or fortnightly basis. This is an hourly based service, so you can create your own personalised cleaning schedule that fits your household needs best.
Sometimes life can get ahead of us and household chores get pushed back. For this situations we offer the so called catch up clean!
This is a one-off clean, to help you get back on track with your cleaning routine and maintaining housework without commitment of ongoing regular services.


Get an instant quote
The Standard Domestic Cleaning Checklist at a Glance
We can accommodate the following cleaning tasks, depending on the number of hours your cleaning session is booked for. Please, note that a minimum cleaning of 2 hours is required.
Vacuuming and mopping of all hard floors.
Vacuuming of carpeted areas and rugs.
Dusting of furniture, window sills and all surfaces throughout the house.
Polishing of mirrors, pictures, furniture glass tops.
Sanitising bathroom accessories (sink, shower, bath, toilet, fixtures and fittings).
Bin bags are replaced.
Beds can be made, upon request.
Kitchen sink, benchtops and cupboards are wiped and electrical appliances - polished.

Additionally, you can request for the following services to be included in your regular or extended cleaning session:

Ironing
Linen changing
Kitchen cleaning - inside of cupboards/drawers only (*all need to be free of personal belongings)
Window cleaning - internally
Balcony cleaning - sweep, mop, balustrade, exterior windows
Fridge/freezer cleaning - interior
Microwave cleaning - interior
Extraction fans - bathroom, kitchen, laundry
Garage cleaning - swept and mopped
Wet wipe blind (standard or double size)
Wall spot cleaning

Please, note that additional deep cleaning services, such as an end of lease cleaning, carpet or upholstery steam cleaning, oven cleaning, exterior window cleaning and mattress cleaning can be booked separately at preferential rates.
Get an instant quote
How much does regular house cleaning in Sydney cost?
We offer hourly-based, regular cleaning services. That means the cleaners will work on the clock, and the minimum appointment time is 2 hours. The cleaners always start with the details and take the time to get it perfectly clean.
Regular domestic cleaning
Regularity
Rates
Fantastic Club
Standard
Weekly
$36/h
$40/h
Fortnightly
$38/h
$42/h
*The minimum callout fee for the service is $95 or $86 with Fantastic Club for 2h of cleaning.
**Detergents & equipment are not included in the price/rate.
Small one-off (catch up clean)
Catch up clean rates
Fantastic Club
$36/h
Standard
$40/h
*The minimum callout fee for the service is $110 or $101 with Fantastic Club for 2h of cleaning.
**Detergents & equipment are not included in the price/rate.
Get a free instant quote and check our availability in your area

Why not become a member of the Fantastic Club?
This gives you savings on a wide range of property cleaning and maintenance services for your home, office and garden. Check all club benefits.
The Fantastic Housekeepers in Sydney
All the housekeepers and housemaids in Sydney are fully trained and experienced. They are pre-screened and interviewed prior to joining our team. The house cleaners are also comprehensively insured against damages.
They are qualified to operate industry-powered cleaning equipment and tools. The operatives closely follow company approved procedures and employ eco-friendly cleaning techniques, as well as child and pet safe detergents in their work.
Please, note that you can always request a replacement cleaner should you feel that your housekeeper does not deliver up to your expectations.
Get an instant quote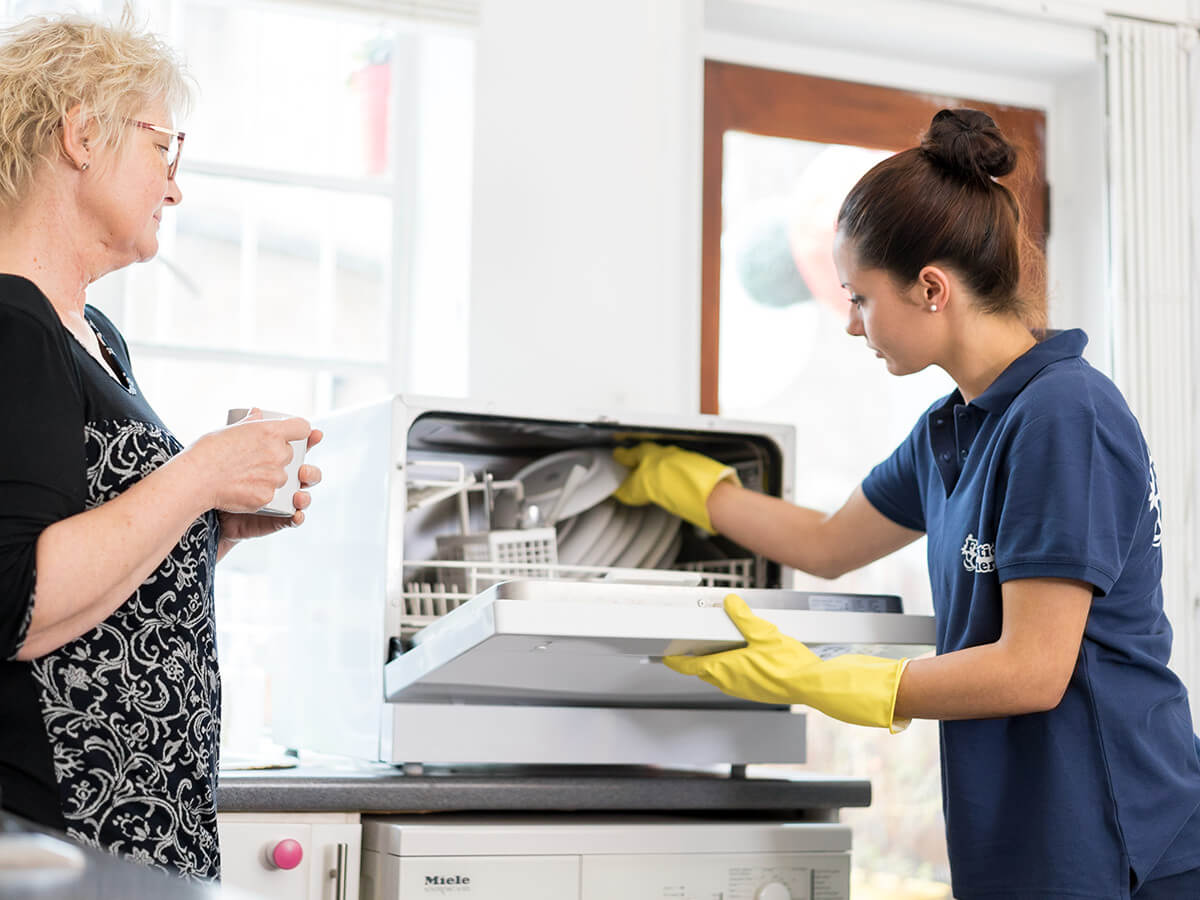 Frequently Asked Questions
Q: Is this a contract based service?

A: No. If you no longer wish to take advantage of our regular home cleaning in sydney, please, inform us 7 days in advance. (A minimum of two sessions apply).

Q: Can I change my housekeeper if I am not happy with the service that he/she provides?

A: Of course. If your regular cleaner does not meet your expectations, you can request a replacement cleaner.

Q: Can I change the date and time of my cleaning session?

A: Yes. We would need to be notified at least 48 hours in advance. Your housekeeper may not be able to make alterations to his/her weekly schedule if we do not provide them with sufficient notice.

Q: Is it alright if I want to make changes to my priority cleaning checklist?

A: Of course. You are free to make whatever modifications you need to your cleaning task list. Simply discuss them with your regular housekeeper.
Q: What if I need something cleaned just the once and not on a regular basis?

A: Feel free to ask your cleaner directly about any cleaning matters or you can contact our customer support team. If you wish to book a one-time specialised cleaning service, such as oven cleaning or mattress cleaning, discounts would apply.

Q: Are the cleaners insured?

A: Yes. The housekeepers are fully insured against damages.

Q: My regular cleaning session falls on a public holiday. Is the cleaner still coming?

A: Yes, of course. Our domestic cleaners in Sydney operate seven days a week and we do not charge any additional fees for work that is performed on weekends or on a public holiday.

Q: I am in full time employment. What is the best way to provide the housemaid with a convenient means to access my house on a regular basis?

A: You have several options. You can supply your housekeeper with a spare key, you can organise a secure key pick-up or you can ask someone reliable, who is available to let the cleaner in.
See what our customers say
Meet our Fantastic Family