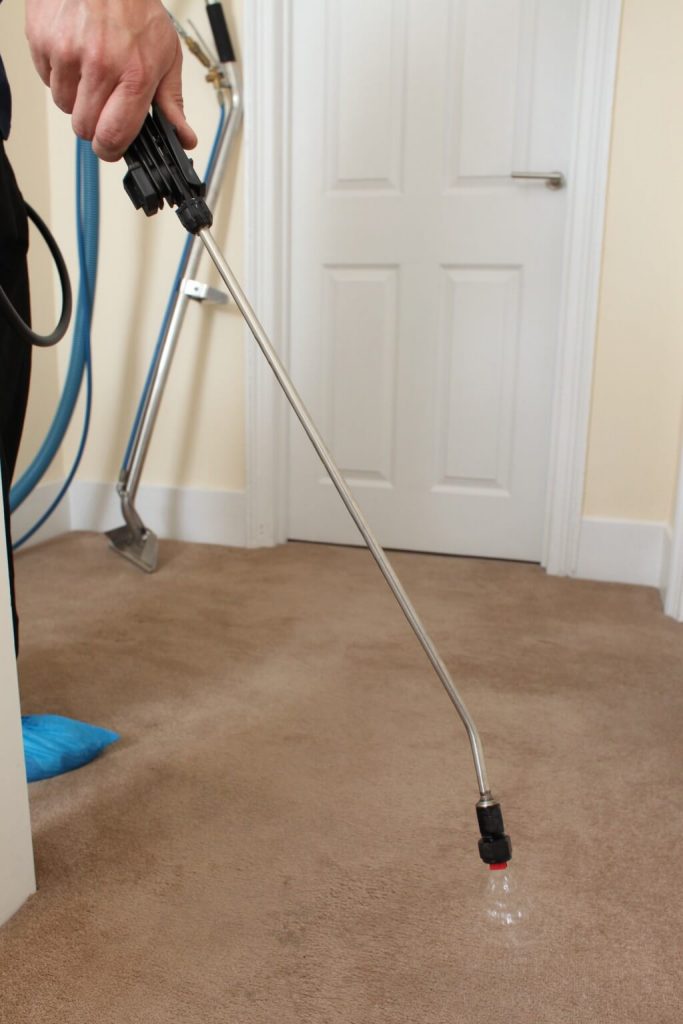 Reasons for booking specialist carpet cleaning in Canning Vale
Regular vacuum cleaning is important, but it's not enough to keep your rugs and carpets in tip-top condition. The benefits of arranging professional wet cleaning for carpets include:
Stain removal - If liquids are spilt on the carpet vacuum cleaning won't help but using a correctly selected stain remover will. The sooner this is done after the incident the better. If you need emergency carpet cleaning in Canning Vale we'll do our best to offer you same-day service.
Removal of deep-seated dirt - Heavy dirt or grit walked into the carpet tends to work its way to the base layer where it can rub against fibres and speed up wear. This is one reason why some carpet manufacturers make professional carpet cleaning on an annual basis a condition of maintaining your warranty.
Improving hygiene and air quality - You'd be amazed, and probably horrified if you knew exactly what makes a home in your carpets. Pathogens such as bacteria, viruses and fungal spores can linger deep in the pile, airborne pollutants sink into the fabric and are released when the carpet is walked upon. Hot water extraction cleaning destroys microorganisms and removes pollutants. Cleaning the carpet in any room improves air quality and hygiene levels.
Get an instant quote
Fantastic Cleaners in Canning Vale are here for you
Book your carpet cleaning in Canning Vale through Fantastic Cleaners and you can be certain that the person who comes to you will be a trained professional with the expertise to assess your carpet and apply the right solutions to whatever cleaning challenges it presents.
Just as importantly, your cleaning technician arrives with top-quality equipment to do the work and a range of specialised products designed to bust stains, remove accumulated grime, and restore the texture of the worn-down pile. All detergents used for carpet cleaning are non-toxic and totally safe for use in homes where there are children or pets.
Booking couldn't be easier. Just use our website or our mobile app. Whichever option you choose you'll get an immediate quote and be able to confirm your preferred appointment instantly. Cleaning can be arranged over weekends or public holidays if required. You'll always be treated to a first-class service that is centred around bringing you 100% satisfaction.
Get an instant quote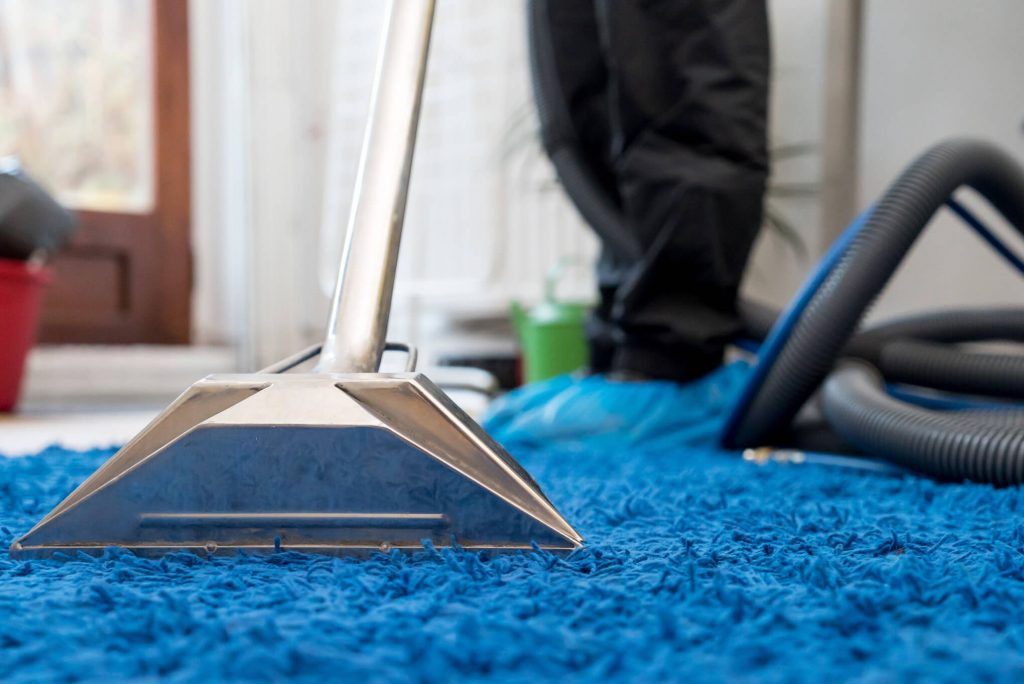 What happens during your carpet cleaning session
Your technician works through a series of steps proven to give the best possible results.
Get ready - Light furniture is moved to allow access to the carpet, its overall condition is assessed and stains are tested to determine their pH. The carpet is vacuumed to remove surface dirt and open the pile in preparation for cleaning.
Set - A detergent is selected for stain removal on the basis of the pH of the stain, this is applied before the main clean begins to maximise its effectiveness.
Go - The main cleaning is completed by hot water extraction. Hot water and detergent are forced into the carpet using gentle pressure then the attachment on the cleaning equipment is changed and dirt and water are removed by suction.
Nearly there - On your request deodourising treatments and Scotchgard application can be added to your service package. Scotchgard coats the fibres of the carpet making future vacuum cleaning more effective and protecting against stains.
Finished - The use of high-level industrial cleaning equipment means that around 95% of the water used is removed during the cleaning process. It generally takes between 3 and 6 hours for the carpet to dry completely. The exact time depends on the density of the pile, room temperature and ventilation.
Get an instant quote
Other locations near Canning Vale for Carpet Cleaning
You can combine your carpet cleaning Canning Vale with:
Frequently asked questions about carpet cleaning in Canning Vale
Q: What kinds of carpet can I book cleaning for?

A: Fantastic Cleaners technicians are trained to work with carpets composed of both man-made and natural fibres. If your rug isn't suitable for hot water extraction cleaning, your cleaner may be able to use an alternative method.

Q: How soon after cleaning can I walk upon the carpet?

A: Immediately if you have to, just wear protective overshoes or go barefoot. If possible, it's better to wait until the carpet is dry.

Q: Is there a chance my carpet could be damaged by the cleaning process?

A: This is one of the reasons we'd advise against DIY carpet cleaning. Badly maintained equipment or the wrong cleaning method can do more harm than good. Book a reputable technician and there's almost no chance of this happening. But because anything else just wouldn't be professional, your service is insured against accidental damage.

Q: Is hot water extraction carpet cleaning included as part of any other service, end of lease cleaning for example?

A: Carpet cleaning isn't offered as part of any other service but can be booked in combination with things like end of lease cleaning or deep cleaning. Combining two or more services at one time may entitle you to a package rate.