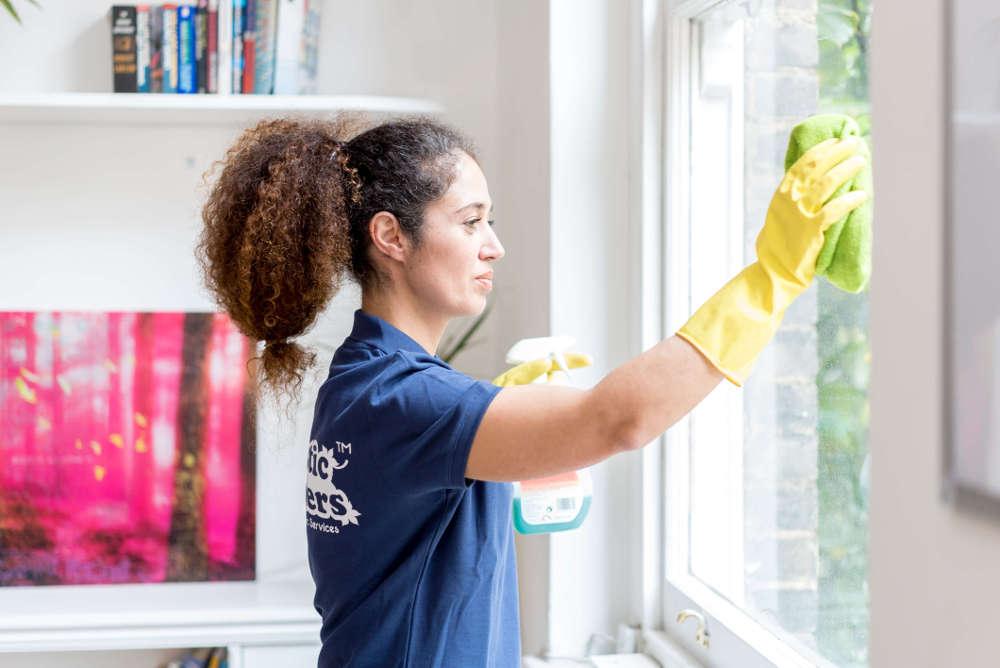 Commercial Cleaning in Brisbane - An Essential Part of Your Workplace Management
Pride in your business and a desire to show it to your clients at its best. Respect for your workers and the intention to give them a workplace that encourages them to do their best. A practical need to minimise workplace sickness. These are all reasons to ensure that your commercial cleaning in Brisbane is always completed to a high standard.
The question is, how do you make sure your office is clean without interfering with the running of your business?
Get an instant quote
A Reliable Partner for Your Office Cleaning in Brisbane
Contracting out your office cleaning in Brisbane makes a lot of sense. The job is handed on to experienced cleaners, leaving your own staff free to concentrate fully on their own work. Get Fantastic Services to provide your commercial cleaners and you'll benefit from maximum flexibility with no strings attached. You'll be allocated your own personal account manager, so anytime you have a query you know exactly who to go to.
The frequency and duration of your cleaning sessions will be set to suit your needs. Your work will generally be completed by the same regular cleaner, but if they go on holiday, replacement cover can be provided. And if you need early morning or late evening appointments that's no problem. It's really very simple, you hand over the cleaning and know it will be done properly. Once you know your workplace will be properly maintained, you're free to focus on growing your business.
Get an instant quote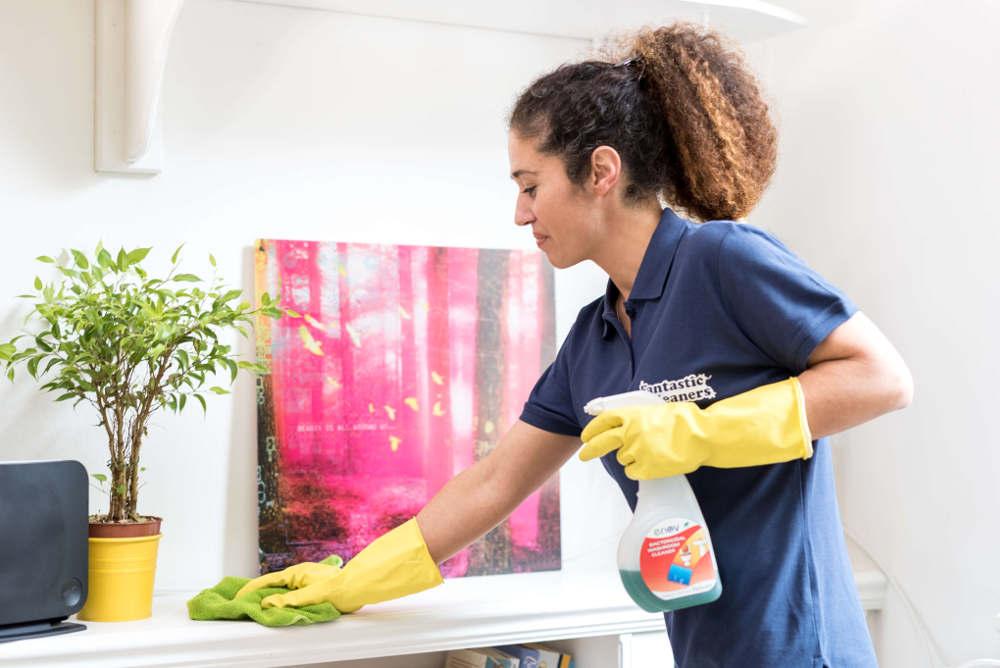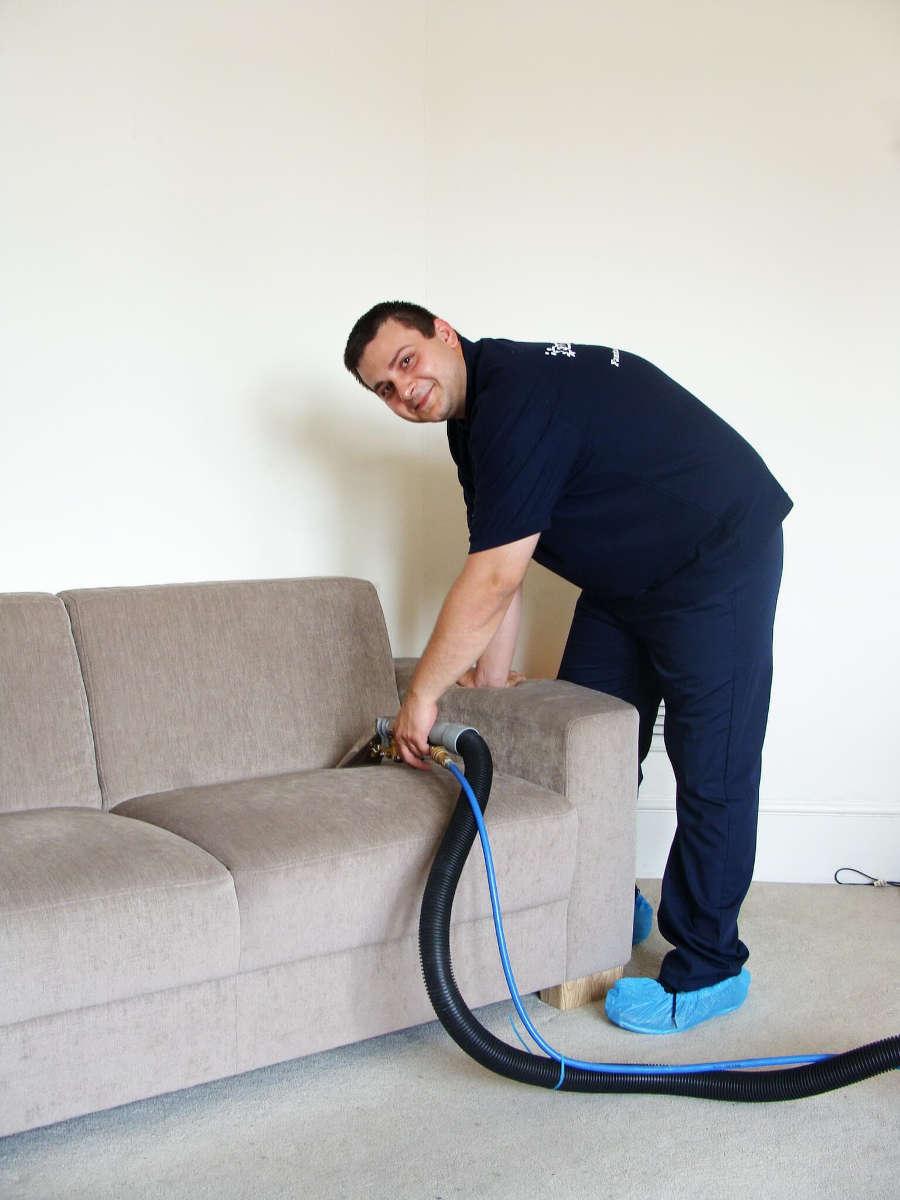 All Your Cleaning Taken Care of By Experienced Professionals
You'll be invited to set your own task list for the cleaners. Every business has slightly different requirements, but jobs commonly requested include:
Vacuuming - Of carpets and upholstered furniture in offices, hallways and stairs
Wet cleaning - Hard floors and hard surfaces, skirting boards and doors
Dusting - Office chairs, tables and other equipment, light fittings, ceilings, picture frames, and anywhere else that needs it
Polishing - Wooden furniture, mirrors and internal glass
Sanitising - Phones and other work equipment used by multiple persons, light switches and door handles
Bathroom cleaning - Disinfecting toilets, sanitising hand basins, cleaning floors, keeping toilet rolls or soap dispensers topped up
Kitchen cleaning - Worktops, floors, kitchen appliances and, if required washing cups, plates and cutlery
Miscellaneous tasks - Watering plants, cleaning balconies, and any other specific jobs you request that can be completed with the supplies available
Get an instant quote
Frequently Asked Questions about Commercial Cleaning in Brisbane
Q: How do I know I can trust the cleaners?

A: All workers are reference vetted before starting to work with clients. We only send honest and trustworthy individuals. We monitor quality constantly and hope you'll always be delighted with the standards of work. If there's ever anything that you're less than satisfied with, tell your account manager and they'll make sure the problem is resolved.

Q: Will the cleaners clean windows?

A: The cleaners can clean the inside of any windows that are safely reachable. If you require external window cleaning or any other service which needs specialist equipment, let your account manager know. As a regular client, you'll qualify for preferential rates on many of our most popular specialist services.

Q: Who provides the cleaning equipment and detergents for office cleaning services?

A: It's most usual for you to provide cleaning equipment. Your service can be completed using your own supplies, or on your request, Fantastic Cleaners can arrange for delivery of environmentally-friendly detergents.

Q: What happens if the cleaners damage something?

A: This shouldn't happen, but very occasionally accidents can occur. As you'd expect from any professionally run company, all services are fully insured.
Meet our Fantastic Family