NDIS cleaning Melbourne
Professional cleaning
Vetted and insured NDIS approved cleaners
Regular quality control
Rating system based on customer feedback
Approved NDIS provider
Get a quote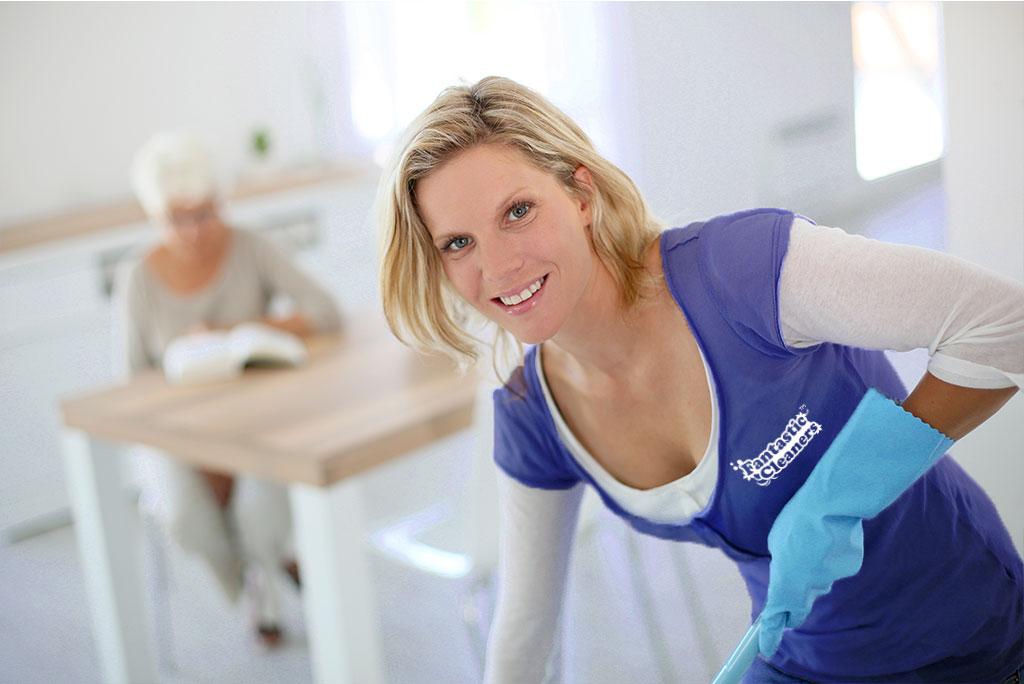 Quality NDIS cleaning services in Melbourne
As a registered provider of NDIS cleaning services, Fantastic Cleaners strives to ensure the best possible cleaning for everybody.
Sit back, relax and rest assured that your home is in good care, while we make sure your property is cleaned up to the ndis service standard. Be it dusting, mopping, hoovering, or anything else - we have got you covered.
Get an instant quote
NDIS Cleaning Melbourne through Fantastic Cleaners
Here at Fantastic Cleaners Melbourne we mean quality by providing high-standard, reliable services.
We offer:
NDIS approved cleaners - With years of experience in ndis cleaning services behind them, the professionals who come to your property will ensure the best results!
Efficient cleaning services - We know your time is valuable, so we make sure to make the most of our time at your property!
7-day availability - We are available any day of the week, including on public holidays!
Fantastic customer service - From start to finish you can rely on a professional and friendly experience with our customer service team!
Regular cleaning services - We know a special bond exists between the customer and the cleaner who comes to their property regularly, so we make sure to send the same professional every time.
Get an instant quote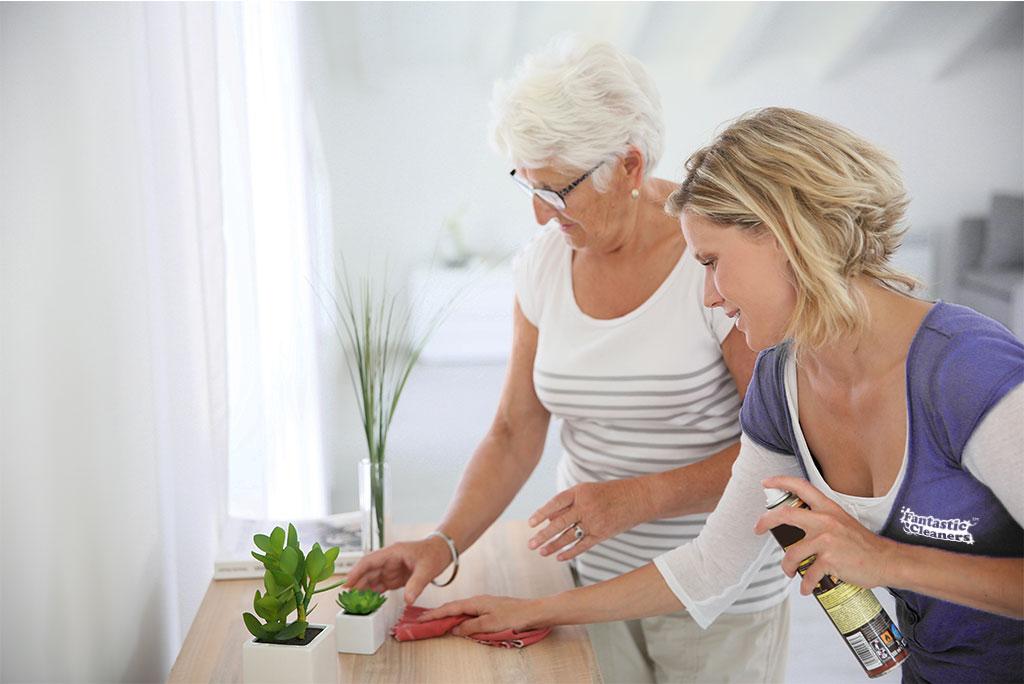 How is the NDIS cleaning service performed?
Similarly to all of our other hourly-based cleaning services, our NDIS cleaning service caters to your needs. You can provide us with a detailed list of what needs cleaning and attention before the NDIS service. This way the NDIS cleaners will focus on exactly what needs to be done to satisfy your requirements following standards set by the national disability insurance scheme.
Fantastic Cleaners, as an approved NDIS provider, are available to assist you by:
Tidying up around the house, such as decluttering, washing the dishes or loading the dishwasher, loading the washing machine and hanging and folding clothes.
Thoroughly cleaning the property, including all communal and personal areas.
Wiping the kitchen surfaces, inside and outside cleaning of the cupboards and appliances such as the oven, fridge, microwave, etc.
Deliming and descaling the kitchen tiles and sink.
Deep cleaning of the bathroom facilities including scrubbing and disinfection of the surfaces, tiles, showerheads, shower cubicles, baths and others.
Dusting throughout the house, including skirting boards, shelves, door frames, pictures, and other places where dust tends to accumulate.
Cleaning the windows on the inside, along with the frames and the sills.
Polishing mirrors and glass doors.
Vacuuming and mopping the floors.
Sweeping the porch and throwing out the rubbish.
Melbourne NDIS participants of the national disability insurance scheme can also take advantage of our Gardening Services
Get an instant quote

NDIS Carpet Cleaning in Melbourne
Step into a world of comfort and cleanliness with our NDIS carpet cleaning service. We understand the vital role a fresh environment plays, especially for those within the national disability insurance scheme. Our advanced equipment doesn't just skim surfaces – it tackles deep-seated allergens and dirt, promoting better air quality and well-being.
Say farewell to lingering odors and hello to soft, rejuvenated carpets that truly enhance your space. Our experienced team specialises in NDIS cleaning services, ensuring your home becomes heaven.
As an NDIS participant, you'll be getting cleaner carpets and investing in a healthier living space that aligns with the NDIS's mission of improving lives. Let our expertise transform your home into a sanctuary of comfort and well-being.
Get an instant quote
NDIS End of Lease Cleaning in Melbourne
Moving can be overwhelming, but our NDIS end-of-lease cleaning service in Melbourne removes the stress from transitioning to your new home. Having experienced the challenges of moving firsthand, we understand the importance of leaving a property in pristine condition. Our meticulous approach ensures every nook and cranny is thoroughly cleaned, leaving behind a spotless space ready for the next chapter for someone with permanent and significant disability.
What's more, our NDIS cleaning services aren't just about cleaning for yourself – they're about supporting NDIS participants to create inclusive and comfortable living environments for all. Let us handle the details so you can step into your new home with confidence.
Get an instant quote


Regular NDIS house cleaning services in Melbourne
Life can be a whirlwind, and we're here to simplify it. Our NDIS house cleaning services are thoughtfully crafted to bring convenience to individuals with disabilities and their caregivers. Having juggled household responsibilities ourselves, we truly grasp the significance of upholding a clean and orderly living environment. With our ndis approved cleaners, you're not only ensuring a tidy abode – you're fostering a trusted partnership that cultivates calm and inviting ambiance.
Our commitment transcends mere cleaning; it's about elevating the everyday experiences of NDIS participants. Step into a world where mundane tasks are effortlessly managed, leaving you free to embrace what truly matters. Book NDIS house cleaning services today!
Get an instant quote
Melbourne One-off NDIS house cleaning
As seasons change, so does the opportunity for a refreshing reset. NDIS participants with permanent and significant disability also deserve a clean space. Our NDIS house cleaning cleaning service isn't your ordinary cleanup – it's a transformative journey that leaves a lasting impact. Our NDIS cleaners have embraced the renewing magic of deep cleaning, experiencing firsthand the delight of entering a home that radiates newness. Our methodical approach banishes dust and hidden allergens, delivering not just cleanliness, but a sense of revitalisation.
When you choose our NDIS cleaning services, you're not just prepping your home for a new season – you're actively contributing to the national disability insurance scheme's mission of enhancing overall well-being for people with permanent and significant disability. Embrace the joy of a rejuvenated space and play your part in making a positive change.
Get an instant quote


NDIS Upholstery Cleaning Melbourne
There's an enchantment in rediscovering the allure of cherished furniture. Our NDIS upholstery cleaning service celebrates the essence of comfort and the stories furniture holds. As stewards of our own beloved pieces, we deeply value the care of upholstery. Employing delicate techniques, we gently banish stains and grime, unveiling the authentic character of each piece.
Beyond mere upholstery cleaning, we're in the business of rekindling a sense of snugness and nostalgia. Embrace the rejuvenation as your furniture transforms with our NDIS cleaning services, crafting inviting living spaces for NDIS participants to enjoy.
Get an instant quote
Melbourne Mattress Cleaning via the NDIS
Embracing a restful night's sleep is a precious treasure, especially for those with disabilities. Our NDIS mattress cleaning service extends beyond mere stain removal – it's a dedication to cultivating a sleep haven. Having personally savored the benefits of a pristine mattress, we understand the profound impact it carries on overall well-being of NDIS participants. Our meticulous approach rids your mattress of dust mites and allergens, crafting a serene sanctuary where rejuvenation and tranquility thrive.
In choosing our service, you're not merely tidying a mattress; you're making an investment in enhanced sleep and an elevated quality of life, echoing the very essence of the disability insurance scheme NDIS.
Get an instant quote


NDIS Oven Cleaning Services in Melbourne
With a passion for cooking, we grasp the significance of a spotless, high-performing oven. Our NDIS oven cleaning service goes beyond simple grease removal – it's a dedication to fostering a secure and delightful culinary journey. Having faced the challenges of grimy ovens firsthand, we empathize with the frustration they can bring. Our meticulous process guarantees a gleaming oven, inside and out, empowering you to craft scrumptious dishes worry-free.
Opting for our NDIS cleaning services isn't just about oven cleaning; it's an investment in culinary ease and a kitchen environment that embodies the NDIS mission of enhancing lives.
We also offer NDIS cleaning services in:
Find out what other services we offer on our Area Coverage page.
Get an instant quote
Frequently Asked Questions
Q: How do I know if I'm eligible for support from the NDIS?

A: In order to receive support from the NDIS you have to be an Australian citizen or permanent resident, be under 65 years of age and live with a permanent and significant disability. Find out more on the NDIS website.

Q: Do you supply your own cleaning detergents and equipment?

A: Yes, the Fantastic Cleaners will provide all of the detergents and equipment needed to carry out a fantastic service!. You can also choose to provide your own cleaning supplies.

Q: Are you a NDIS approved provider?

A: Yes, we are certified by NDIS to provide services for individuals and families.

Q: Do I need to provide proof I am supported by the NDIS?

A: Yes. We accept your letter of approval to certify that you are covered by the NDIS.
Q: Do I need to provide anything?

A: Access to water and electricity is important to achieve the best possible results. If you have opted for a late afternoon or early evening appointment, make sure there is good lighting at the property, so the cleaners can see better what needs to be done.

Q: Can I get my garden done at the same time?

A: Yes, the Fantastic Gardeners can take care of your garden at the same or another time. They also provide all the gardening tools and equipment, which is powered by petrol, so nothing extra on the electricity bill.