Enjoy Refreshed and Clean Upholstered Furniture in Brisbane
Is there anything more unappealing than a tired looking couch in the centre of your living room? Well, you don't have to buy a new one, yet. Instead, just take advantage of our deep couch cleaning in Brisbane, brought to you by professional and experienced cleaners.
Why Fantastic Upholstery Cleaning?
Anytime you need in-depth couch cleaning or an efficient lounge cleaning in Brisbane, armchair or sofa stain remover, we are at your disposal.
The specialists we work with are polite, trustworthy and always ready to share their knowledge on best upholstery maintenance.
Rest assured that the cleaners will treat your possessions with care and work hard to impress you.
Ready to book with us?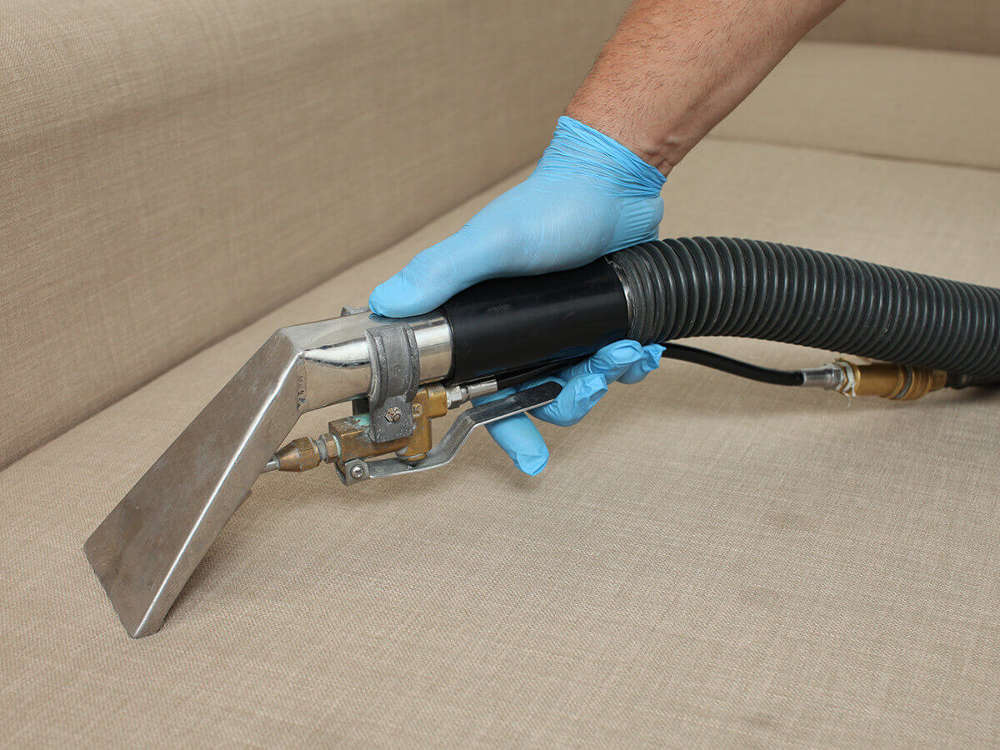 Steam Ccleaning for Heavily Soiled Furniture
Suitability: A good choice for worn-out couches or stained and heavily polluted sofas and lounges.
The steam cleaning process: The method includes pre-treatment of stained fabric and deep cleaning with a high-performance hot water extraction machine. Special add-on is used for guaranteeing that all odours and unwanted pollutants are extracted from the upholstery.
Protection: Preserving that clean and fresh look of the furniture for longer is possible by opting for Scotchgard fabric treatment. In exchange for a small additional charge, you can have protection against spills and permanent staining of the fabric.
Drying time: Usually, it is from 4 to 6 hours. However different factors play a role, like the specifics of the material, ventilation in the room and current season.
Get an instant quote
Expert Leather Couch Cleaning in Brisbane
Any leather furniture, including white leather, can be treated and restored with our professional detergents and specialised conditioner.
The product will be first tested on a small patch by the upholstery cleaners to guarantee that it is suitable for the fabric.
Then they will gently rub it onto the furniture until it absorbs all contaminants. A soft cotton cloth will be then used to wipe your leather sofa, couch or armchair from top to bottom.
Finally, a special leather rejuvenator is applied for a perfect finish and satisfying results.
No drying time is required for our leather couch cleaning in Brisbane since no moisture is used during the procedure.
Get an instant quote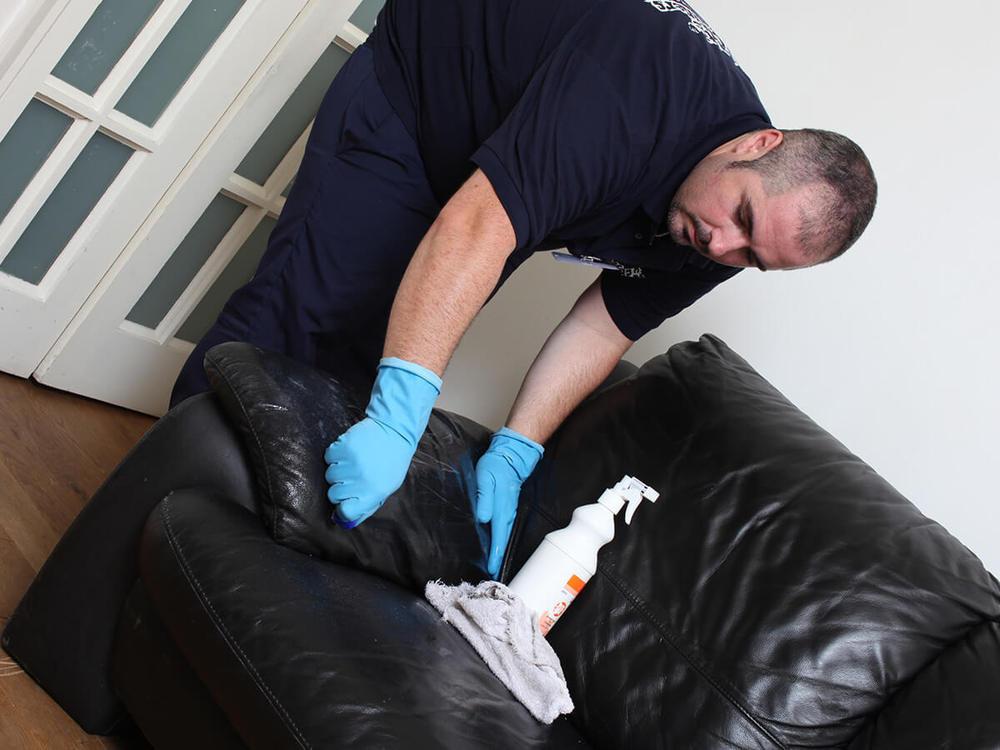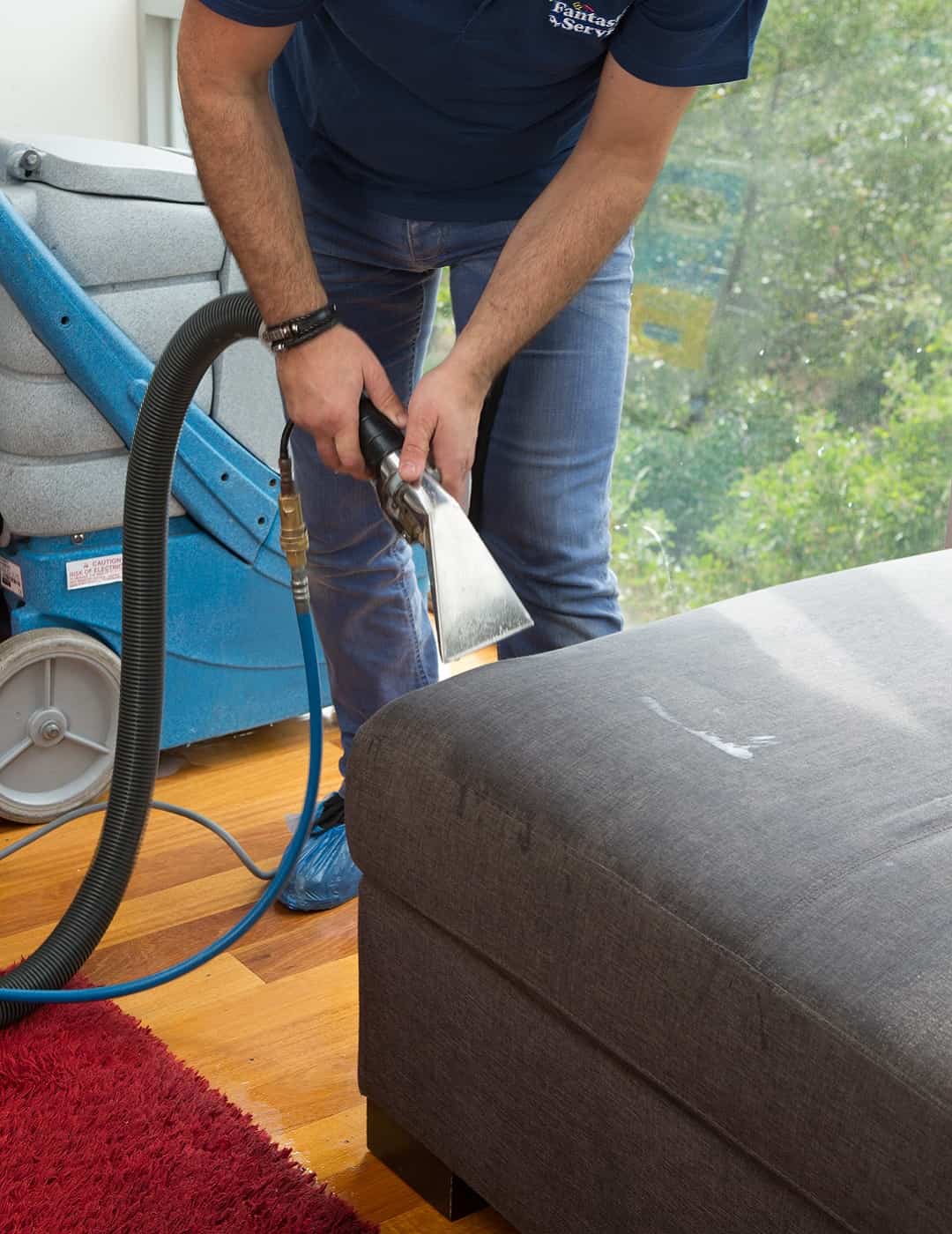 What the Upholstery Cleaners in Brisbane Can Do for You
Pet dander, mould spores and dust are easily trapped in your furniture's fabric. If not cleaned, there is a risk of triggering allergies and other unpleasant respiratory conditions.
The specialists will effectively deep clean your upholsteries, given that they are quite experienced in the cleaning and restoration of:
Couches;
Sofa sets;
Different-sized lounges
House and office chairs
Leather furniture
Even carpet cleaning if you preorder it
Mattresses and more!
A professional upholstery cleaning is something to consider, as a way of preventing health problems and extending the lifespan of your expensive furniture.
Get in touch today and you will be enjoying revitalised and clean upholsteries in no time!
Get an instant quote
Frequently Asked Questions
Q: Are the detergents and other products, used in the cleaning process, safe?

A: Yes, they are tested for domestic use. Please, do let us know if you are allergic to a specific cleaning product or substance, so we can arrange an alternative method to perform the service.

Q: Can I receive a quote first, before I decide on whether to book your service?

A: Yes. We provide free quotes with no obligation to commit for our sofa cleaning in Brisbane. Just choose a convenient channel to get in touch with us: over the phone or online.

Q: I own a suede piece of furniture. Can you safely clean it?

A: Of course! We recommend the dry upholstery cleaning method in this case. A cleaning agent that is suitable for suede fabrics is applied in the process.

Q: Can you restore damaged leather furniture?

A: We will need to be informed about the issue and the condition of your furniture piece prior to the service. We may be able to bring along a special leather repair kit and address small scratches.
Q: Do you clean just upholstered furniture? I have an upholstered wall that needs cleaning?

A: There is no difference in the upholstery cleaning methods we would apply to sanitise your couch or freshen up your wall. We only ask you to specify this beforehand, as we may need to bring a stepladder.

Q: Will I be compensated, if your operatives damage my furniture in the cleaning process?

A: We are a fully insured service provider and we will always strive to settle any problems to our customers' complete satisfaction.

Q: Do you offer upholstery protection treatment and is it included in the price?

A: The upholstery protector, which we apply upon request, is available at additional fee.

Q: Do you work on weekends?

A: Yes. We even perform services in the evenings and on public holidays. You will not be charged extra for this.
Meet our Fantastic Family