Wall cleaning in Perth
Reliable local wall cleaners
Convenient booking system
7-days-a-week availability
Free testing of marks and stains
Get a quote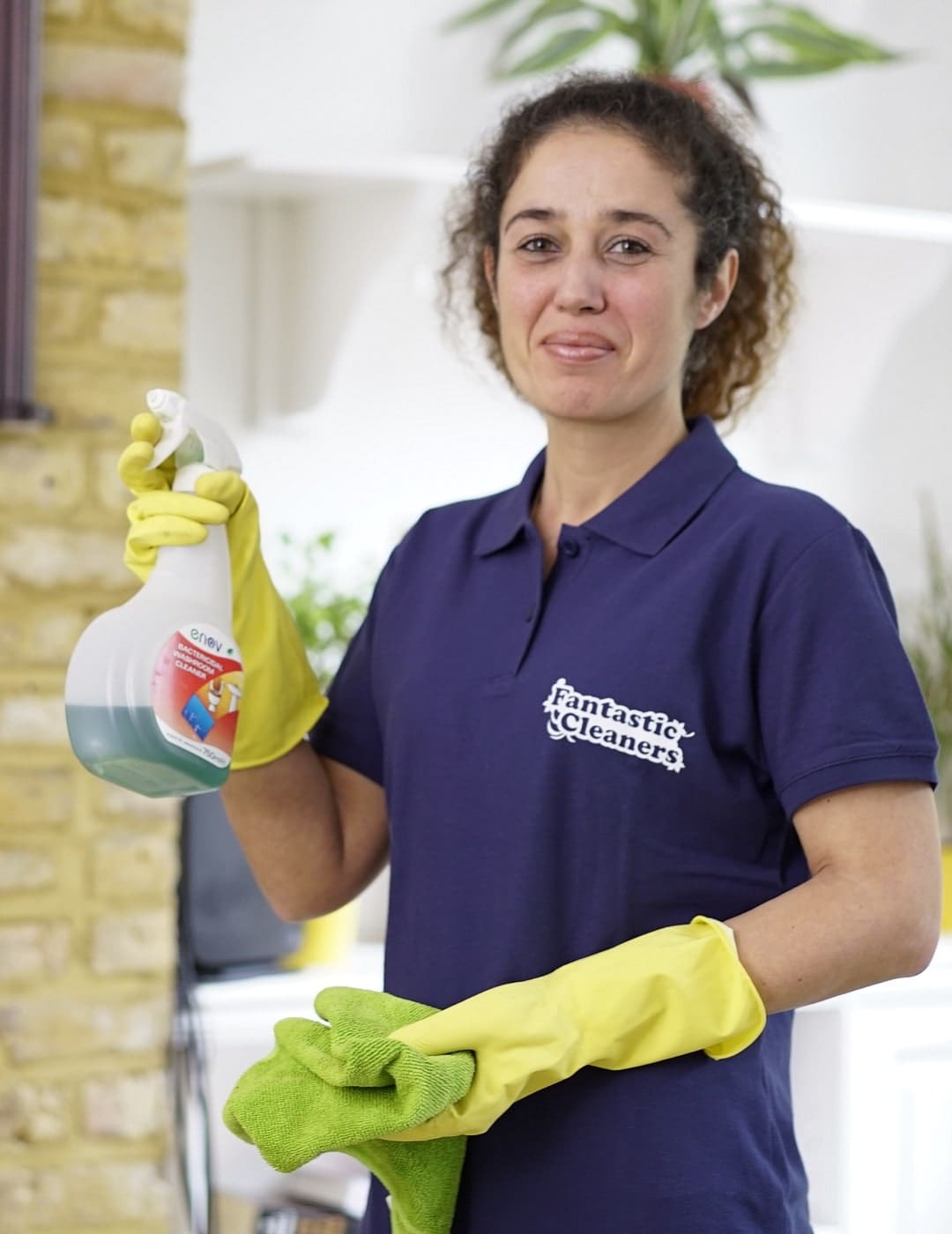 Professional wall cleaning services in Perth
Keeping your home hygienic is important for maintaining a cosy and healthy environment for your family. And part of your property's maintenance is cleaning the walls occasionally.
Often, we may not realise how dingy a wall has become even if there aren't any stains or kids drawings on it. But you see, over time, dust, general dirt and smoke from candles or from the fireplace can accumulate on the wall surface. The result will be dull-looking walls and a worn-out overall appearance of the room.
On that note, DIY wall cleaning methods are not always effective. Often, instead of fixing the problem, you can make matters worse. This is where Fantastic Cleaners Perth can come handy and help you see the difference that specialist wall cleaning can make.
When cleaned professionally, your walls will not only look fresher and brighter but also their colour will remain even without any patches of lighter or darker shades. Furthermore, by using our professional wall cleaning service, you will spare yourself the time, hard work and effort.
So, contact us today to avoid a potential disappointment from using a DIY method with doubtful results.


Get an instant quote
What are the benefits of our specialist wall cleaning service in Perth?
Wall cleaning is an important part of cleaning your house before moving out or when doing your annual spring cleaning. The Fantastic wall cleaners will prove helpful in solving numerous wall cleaning issues, including:
Cooking grease on the wall;
Light mould spots;
Insect marks;
Sticky fingers;
General dirt (accumulated around light switches, for instance);
Kids doodling (as long as nothing permanent has been used as a medium);
Smoke marks (left from candles, the fireplace or from cigarette smoking).
There are many reasons to choose Fantastic Cleaners in Perth for your wall cleaning needs. Here are some of them:
The company has 10 years of experience in providing the community with various cleaning services, including wall cleaning;
The wall cleaners we work with are trusted local experts, who do their job with professionalism and diligence;
We have flexible working schedule, even on public holidays;
You can make an appointment through our user-friendly online booking system;
We use high-quality professional cleaning products;
Affordable rates - at the fraction of the cost of wall painting;
Ability to combine wall cleaning with other Fantastic cleaning services for an even better deal.
Get an instant quote
How do we perform wall cleaning?
The Fantastic wall cleaner will come to your home on the appointed day, fully-equipped with the necessary tools and professional cleaning supplies.
First, the wall will be inspected for stains and obvious dirt marks.
Next, the wall paint will be tested, in order to choose the most appropriate cleaning products and techniques.
Once this is done, the wall will be washed from top to bottom and special attention will be paid to any particular stains.
The described process is performed using only high-quality detergents and advanced cleaning methods. These, combined with the abilities of the skilful wall cleaning technician, will deliver the best possible results.
Note that the wall cleaning service works best on walls, painted in neutral or light colours. Walls, painted in darker colours, may prove harder to clean.
Last but not least, the cleaners can also polish any tile walls, as well, be it in your kitchen or bathroom. The wall surfaces will be scrubbed and cleaned of any grease, mould and limescale deposits with high-standard results.


Get an instant quote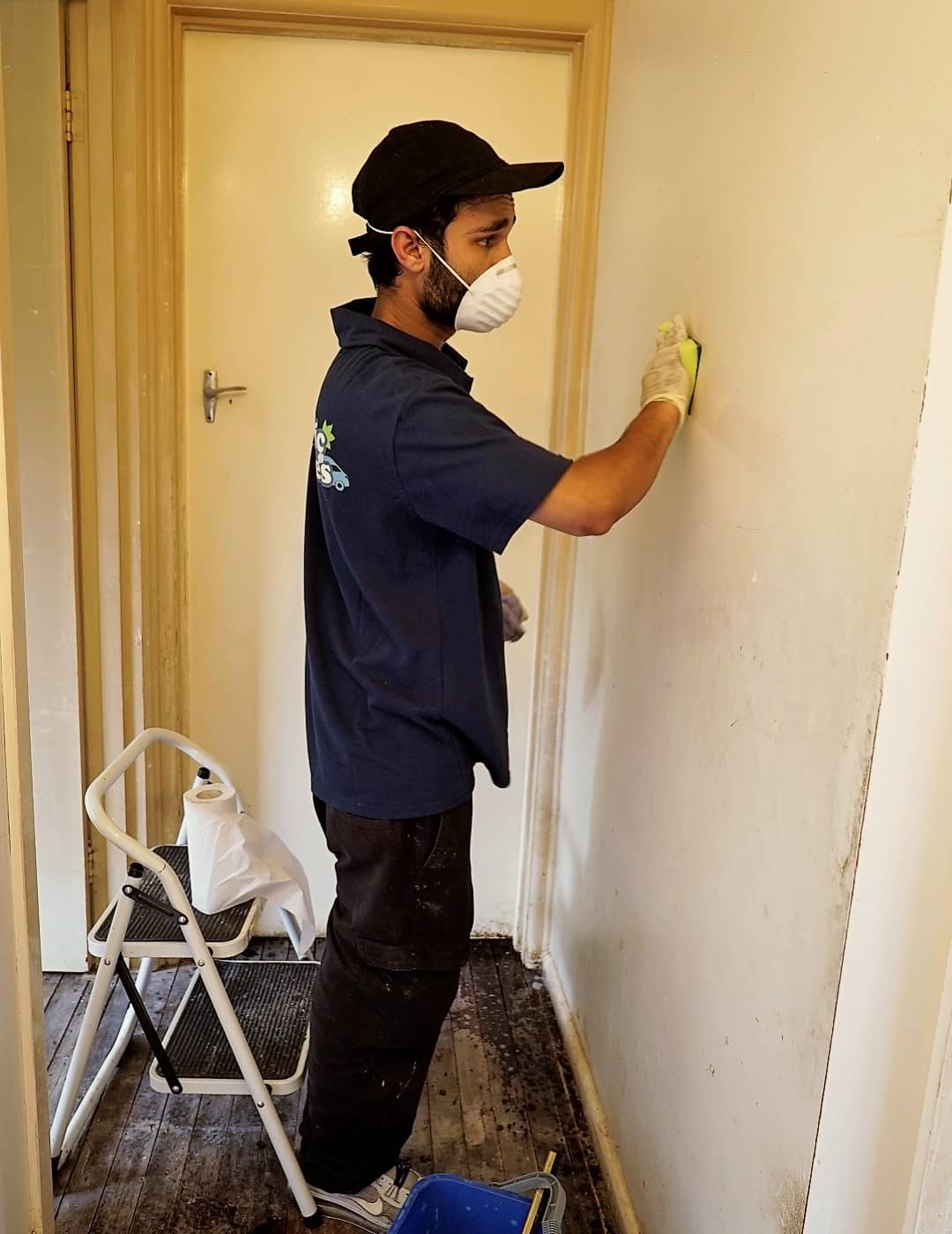 Frequently Asked Questions
Q: Is there anything I should do after the cleaning service?

A: It may be a good idea to provide better air circulation in the room (open a window, for example), although there's no need to wait for the walls to dry like you'd do if they have been repainted.

Q: My living-room's walls are painted in darker colours. Why is wall cleaning not recommended in this case?

A: Some of the cleaning products used may affect the colour noticeably in places.

Q: Can you just clean the stain off the wall?

A: Yes, we can offer spot wall cleaning. The results, however, may vary, depending on the stain's origin.

Q: Is there an additional charge for weekend appointments?

A: No. There is no additional fee for weekend bookings.
Meet our Fantastic Family