High Pressure Cleaning Prices Perth
Pressure Cleaning prices in Melbourne
| Area size | Non-members price |
| --- | --- |
| Price per m2 | Minimum is $159 |
| up to 50 m2 | $6 per m2 |
| 50 to 100 m2 | $5.5 per m2 |
| more than 100 m2 | $5 per m2 |

Price for Fantastic Club members starts from $119 instead of $159
Get a free instant quote and check our availability in your area

Why not become a member of the Fantastic Club?
This gives you savings on a wide range of property cleaning and maintenance services for your home, office and garden. Check all club benefits.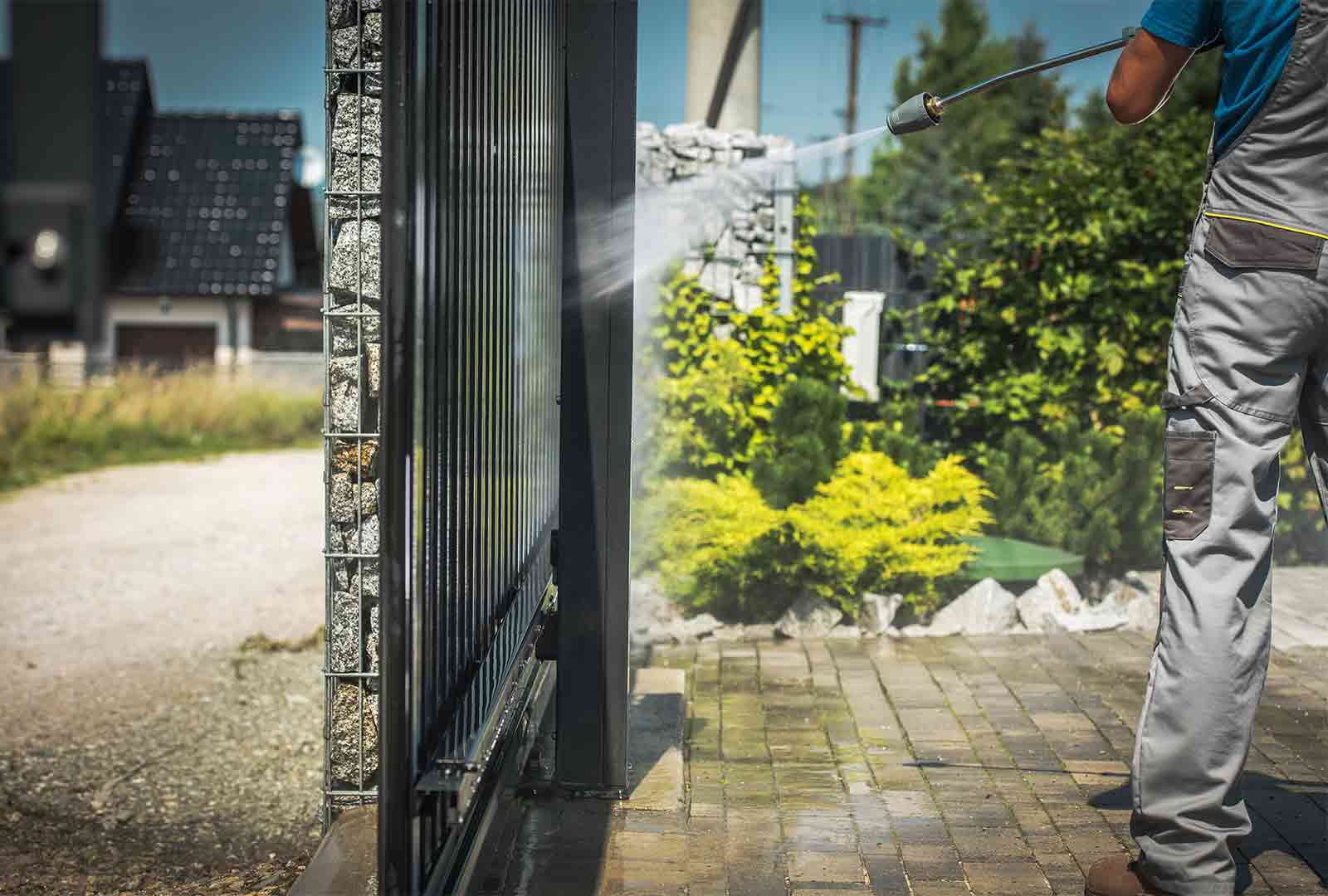 Refresh Your Outdoor Surfaces - Pressure Cleaning in Perth
Let us help you make your garden party an event to remember by sprucing up your exterior surfaces! From dusty decks and neglected patio areas to every piece of your lacklustre garden furniture, we will wash them with a high-pressure cleaning machine and restore their pristine look.
Fantastic Cleaners Perth provides time- and cost-effective pressure cleaning solutions, which effectively bring outdoor features, items and surfaces back to their original condition. We collaborate with fully qualified local technicians who use industry-powered equipment and green techniques. The service is not limited by time and is available all week round.
To book your pressure washing session, just fill the short completion form on this website, use the live chat or call. You can also request the service via our mobile app, while running errands on the go.
Get an instant quote
What Can We Clean with a High-pressure Washing Equipment?
The equipment is designed for use outdoors on surfaces, made from stone, brick, metal, protected wood, concrete, tiles or washable fabrics. So, whether you need a driveway, decking, patio, pergola or marquee cleaned, we can help.
The powerful blast of water, released from the machine, successfully removes mould, young weedlings, moss, mud, paint, dust buildup, salty deposits, light rust and more. The result is refreshed, clean and grime-free exterior property features, which will enhance your garden look.
The high-pressure washing method is safe and environmentally friendly because it does not employ the use of chemicals and detergents.
Get an instant quote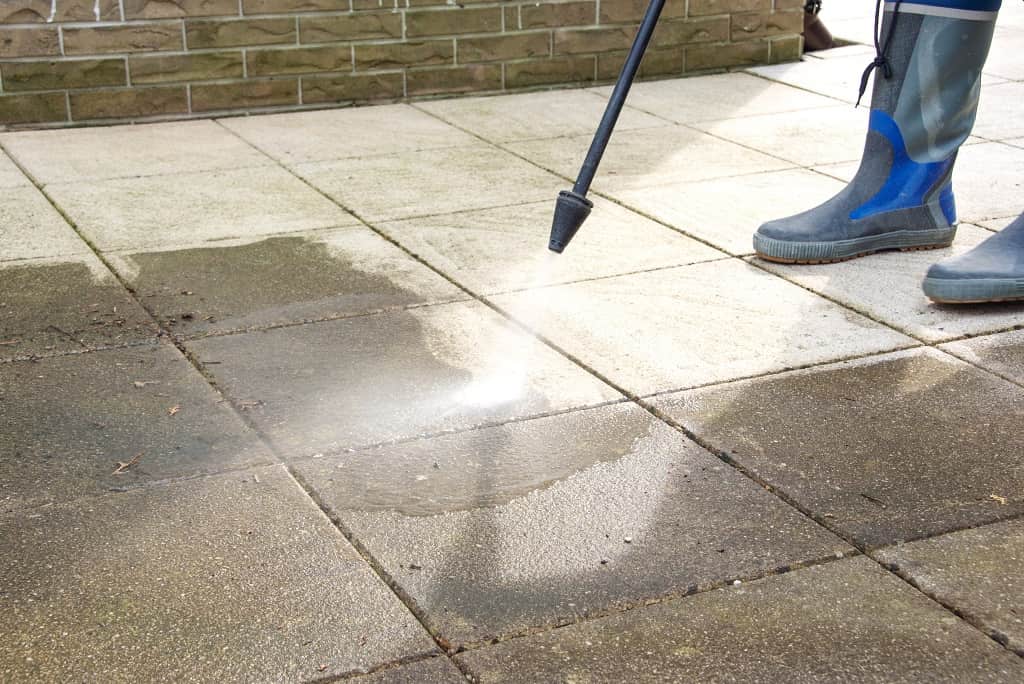 Why Choose Our Professional Assistance
Possibly, you have tried to clean your deck with a garden hose only to find that it takes you considerable time and effort to achieve mediocre results. Not to mention that your DIY attempt is likely to have an adverse effect on your water bill.
By entrusting the cleaning maintenance of your exterior surfaces to a professional, you will benefit from the following:
Why spend your valuable free time, expending efforts, as well as ineffectively using your water resources, when you can leave the task to an experienced pressure cleaner who will complete the job in an efficient manner?
Our professional help comes to you with guaranteed standards of job performance, reliable insurance against accidental damages and comprehensive customer support.
The powerful equipment can often clean even hard-to-remove substances, such as graffiti, heavy buildup of soiling, mildew and thick moss.
When you resort to cleaning your outdoor surfaces professionally and on a regular basis, you will ensure their durability and extended lifespan. Your unmaintained patio, for instance, may weaken over time from the accumulation of corrosive elements and plant life overgrowth.
Neglected exteriors instantly devalue your property, compromise your business image or affect your family reputation among your neighbours. Our pressure cleaning solutions can rectify the above in no time.
And if you need help with your indoor carpet cleaning, you know where to find us.
Get an instant quote
Frequently Asked Questions
Q: How do you charge for the service?

A: The cost of the service is based on the size of the area that needs cleaning. We offer different prices per sq. m., depending on how big your surface is.

Q: Do you need access to water?

A: Yes. The service can take place if we are provided with access to water. Also, your garden or yard should have an adequate means of drainage.

Q: Is there anything I need to do before the service?

A: Please, clear any obstacles from the area that might get in the way.

Q: Can you clean walls?

A: Yes. The service is suitable for washing facades and walls.
Q: What about a wooden fence?

A: We can pressure wash wooden fences if they have been sealed with varnish or gloss paint.

Q: Do you work if it's raining?

A: Wet weather conditions may prompt us to reschedule your appointment for another day.

Q: Can the pressure cleaning method cause any damages?

A: The method is safe and does not cause scratches to the surfaces or any other structural damages.

Q: Do you service commercial properties?

A: Yes. You can book us to clean an outdoor area of any size at your business premises.
Meet our Fantastic Family