Upholstery Cleaning Prices in Sydney
| Upholstery Type | Standard |
| --- | --- |
| Armchair | $35 |
| Sofa by Seat | $30 |
| Dining chair | $15 |
*The minimum for the service is $95, but if you buy the Fantastic Club it's $55
Get a free instant quote and check our availability in your area

Why not become a member of the Fantastic Club?
This gives you savings on a wide range of property cleaning and maintenance services for your home, office and garden. Check all club benefits.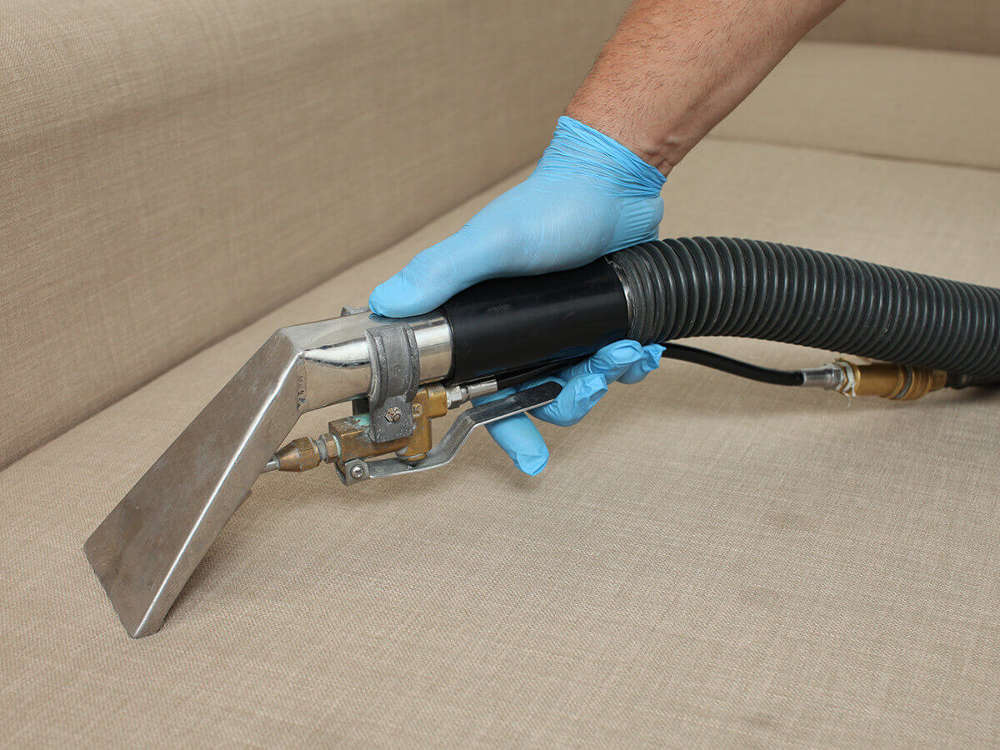 Express Stain Removal & Upholstery Cleaning in Sydney
If you are looking for professional sofa cleaning in Sydney, Fantastic Cleaners can assist you in this quest. We have a proven record for delivering more than adequate deep cleaning solutions, where sofas, couches, lounges, and other upholstered furniture items are disinfected and become stain-free again as an end result.
Additionally, we specialise in a leather furniture restoration, which results in the rejuvenated look and prolonged life of your expensive lounge.


Get an instant quote
The Upholstery Cleaners Apply Our Advanced Cleaning Methods with Ease
The Sydney cleaning experts are qualified to operate specialised fabric cleaning equipment, such as hot water extraction and rotary bonnet machines, which come with the appropriate furniture cleaning extensions and add-ons. Our services also cover curtain cleaning, mattress cleaning and carpet cleaning. The upholstery cleaners have mastered different deep cleaning methods applicable for sanitising fabrics, leather cleaning, and sanitising suede upholstery:
Steam cleaning - After a thorough vacuuming and the pretreatment of any present stains, the furniture is steam cleaned with hot water extraction equipment. In the process, all contaminants, along with the moisture, are extracted. The method is suitable for most types of fabrics. The hot water extraction method is proven to give excellent results in the effective removal of deeply embedded stains. A drying time of 4 to 6 hours is required before the safe use of the treated furniture.
Dry cleaning - The technique is the preferred choice when drying time is an issue. Furthermore, the method is more gentle on the fabric, hence delicate or brightly coloured upholstery textiles can benefit from being dry cleaned. An industrial vacuum cleaner is employed to remove dust and hard particles. Stains are pH tested and pretreated before a dry powdered solvent is applied. The detergent is worked and agitated with the rotary mechanism of a bonnet machine. The dry cleaning technique is the optimal cleaning solution for suede furnishings. Suitable for curtain cleaning of some more delicate fabrics.
Fabric protection - The application of Scotchgard fabric protection solution is an after-service extra, which is offered upon request and at additional cost. It prolongs the durability of the upholstery by acting as a stain repellent.
Leather cleaning - The furnishing is treated with a special leather cleaning solution, however, not before a patch-test is applied to determine its suitability. The solution works by dissolving and absorbing the surface contaminants. The cleaners, then wipe and buff the furniture with a soft cloth. A leather rejuvenator is also applied as a final touch. We recommend a drying time of 1 to 2 hours before you can safely use your piece of furniture. Upon request, your technician may be able to address small scratches by using a special leather repair kit. You will need, however, to notify your customer service representative about your requirements when you book your leather cleaning service.
Please, note that our furniture cleaning services include a free inspection of the type of fabric free aftercare advice. Methods may vary for curtain cleaning.
Get an instant quote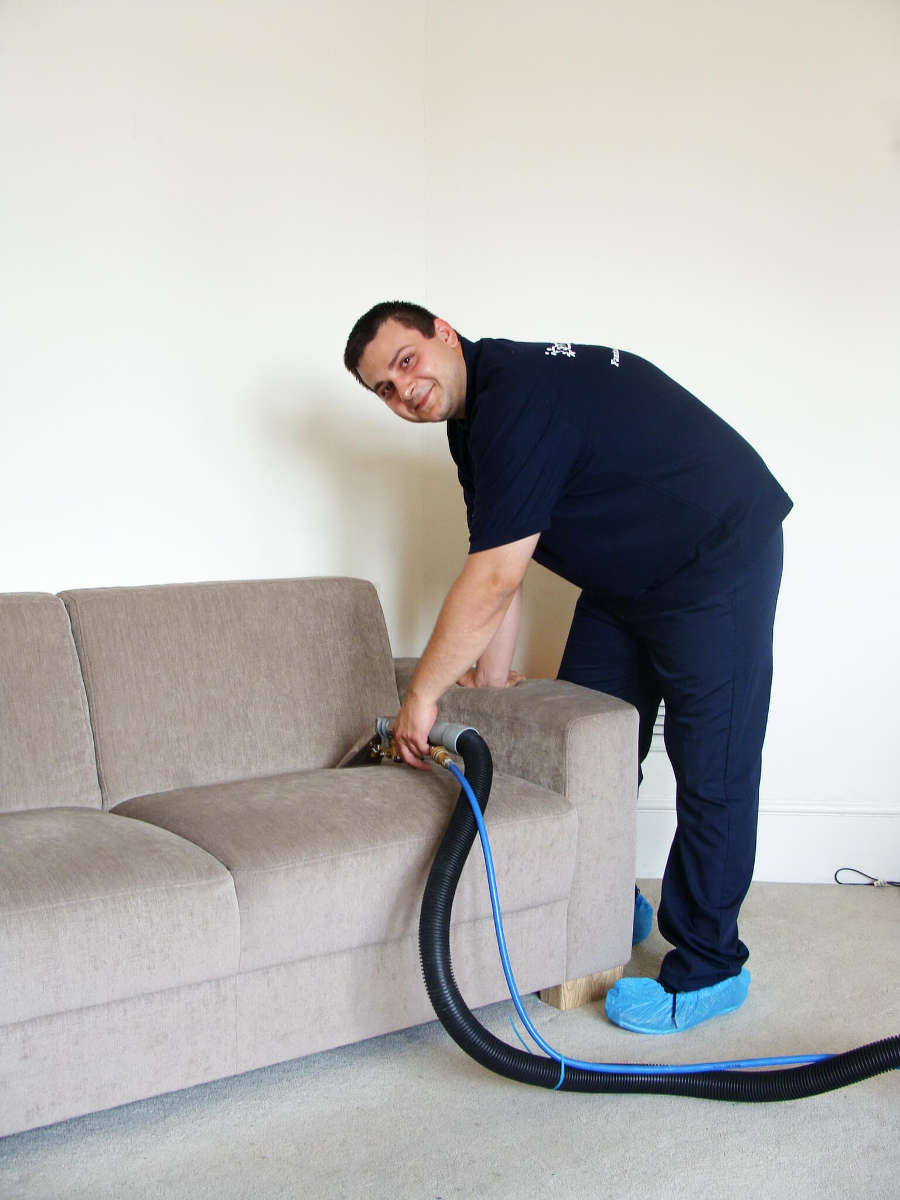 Types of Furniture the Upholstery Cleaning Experts in Sydney Can Clean
There are many types of upholstered furniture the Sydney professionals clean on a daily basis. Some of those include, but are not limited to:
Sofas;
Couches and cushions;
Dining chairs;
Armchairs;
Recliner chairs;
Office chairs;
Lounge cleaning;
Leather cleaning;
Curtain cleaning;
Car upholstery cleaning;
And many more;
If you're unsure if the upholstery cleaning technicians can deal with your particular piece of furniture, give our friendly staff a call and they'll advise you! What are you waiting for?
Get an instant quote
Efficient Mattress Cleaning for a Good Night's Sleep
Over time, your mattress can become a breeding ground for all kinds of germs. Professional mattress cleaning ensures this never comes to pass. Our mattress cleaning services are sufficient enough for reducing bacterial populations to negligible proportions. We also deal with dust mites. As you may know, dust mites are the main source of house allergies.
Reclaim your bedroom! No more worrying about dust mites or germs creeping on you while you sleep. Get a good night's rest. Book our professional mattress cleaning services today!
Get an instant quote
Frequently Asked Questions
Q: Do you have any tips on how to make my upholstery dry quicker after cleaning?

A: Our best advice is to facilitate the drying process by turning on the AC unit, by switching on the heating system or by opening the windows.

Q: Can I postpone my appointment for another day?

A: Yes. Please, contact a member of our customer support team at least 24 hours in advance and they will assist you with making another booking.

Q: My leather lounge is very expensive and I worry that it may be damaged in the cleaning process.

A: The cleaning operatives are fully trained and insured against damages. The technicians always perform a patch test to determine the suitability of the leather cleaning solution before they proceed any further.

Q: I have a large exotic tapestry piece on my wall. Can it be cleaned by applying one of your upholstery cleaning methods?

A: Only the cleaning experts can confirm that after they determine the exact fabric that your artwork has been made of. A gentle vacuuming may be all it needs.
Q: Is the fabric protection really effective?

A: We work with Scotchgard upholstery protection and we can only advise you on applying it after your furniture has been professionally cleaned. It will prolong the life of your freshly sanitised fabric and it will prevent accidental spillages from turning into unsightly stains.

Q: I am moving out soon from my rented accommodation. Can I book your upholstery cleaning service together with an end of lease cleaning service?

A: Of course. And we will ensure that you make some savings in the process.
Meet our Fantastic Family