Get a free instant quote and check our availability in your area

Why not become a member of the Fantastic Club?
This gives you savings on a wide range of property cleaning and maintenance services for your home, office and garden. Check all club benefits.
The End of Lease Cleaning in Perth That Comes With a 72-hour Guarantee
Is your tenancy coming to an end? Why burden yourself with the heap of things you need to clean when you can focus on your move-out itinerary? Fantastic Cleaners Perth provides customised vacate cleaning packages, which cover everything that your Landlord would expect, in order to return your bond back in full.
The end of lease cleaning comes with a 72-hour guarantee. This will prompt us to re-clean for free, should a bond-related issue arise between you and your landlord.
The fantastic cleaners in Perth are trained to work inconsistently with agency-approved checklists, where every cleaning task is executed by applying strong attention to detail. The service is not limited in time, which means that the cleaning team does not leave the premises until the job has been completed.


Get an instant quote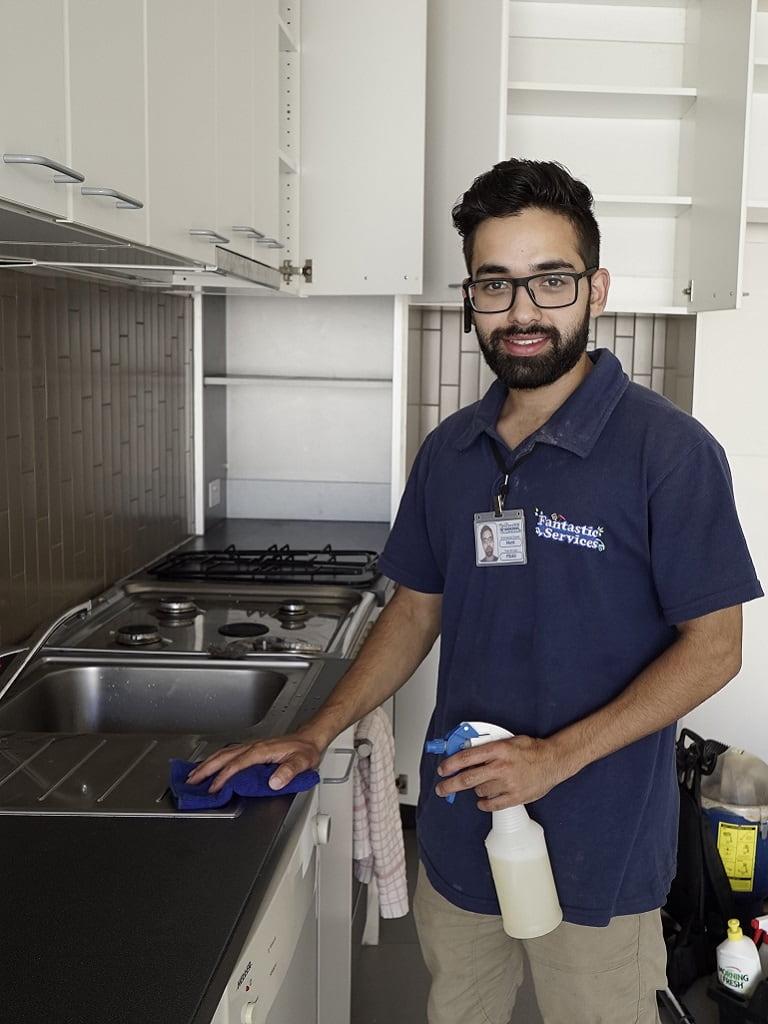 Who Can Also Benefit From Our Vacate Cleaning Service in Perth
Landlords and real estate agents - when irresponsible tenants leave your property in a mess and now it is you, who has to pick up the pieces. We will come to your assistance and return the premises to a perfectly rentable state again.
Property owners, who wish to increase the value of their house before it goes on the market. There is no need, sometimes, for doing costly renovations. A good cleanup may well do the job.
Tenants - Is rent inspection day due anytime soon? Don't worry! We can help you impress your agent or landlady with the tidy home they would hope to see.
Property developers and rental investors - Special rates apply for cleaning multiple properties to make them available for rent or sale.
New owners and tenants - Are you moving to a new property in Perth? Let us scrub it before you settle in!
Get an instant quote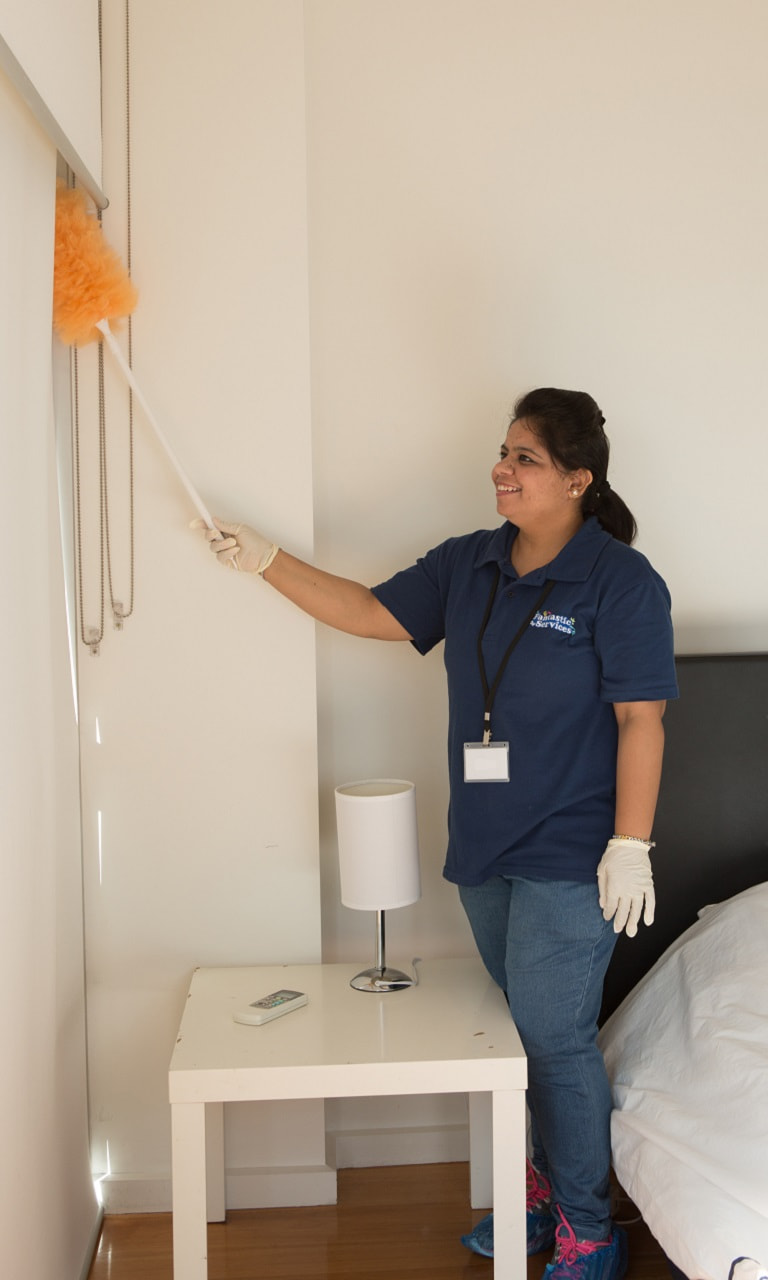 The End of Lease Cleaners in Perth You Can Count on
The cleaning technicians are generally sent in pairs to perform the vacate cleaning anywhere in Perth. They are equipped with industry grade machinery, tools and cleaning accessories to help them execute tasks to the highest level of standard. The cleaners are qualified and fully insured against damages.
The service includes the following:
In the entire property: floors are vacuumed and mopped; carpets are thoroughly vacuumed; all surfaces (furniture, window sills, skirtings) are dusted; pictures and mirrors are polished; small fittings and fixtures - wiped; cobwebs are removed
Kitchen: surfaces are polished; cupboards and drawers are cleaned (inside and outside); small electrical appliances (kettle, microwave, toaster) are cleaned; stovetop and oven are wiped clean (inside and outside); sinks and benchtops are scrubbed and polished
Bathroom and toilet: all areas are thoroughly sanitised (bath, shower area & screen, sink & taps, toilet, fixtures, and fittings)
Windows: the interior windows can be cleaned upon request
Please, note that additional services, such as window cleaning (includes the exterior windows), deep cleaning of the carpets and upholstery, wall washing can be combined with your bond cleaning at preferential rates.
Moreover, you can take advantage of our hourly or domestic cleaning solutions.
Get an instant quote
Frequently Asked Questions
Q: I own several properties for rent in Perth. Am I eligible for discounts if I book your service?

A: Yes. We offer preferential prices for landlords and property investors, who own multiple properties. Please, get in touch with a member of our customer service team and you will be provided with a customised solution.

Q: Is there a difference between vacate cleaning and end of lease cleaning?

A: The terms are interchangeable. The service is designed for tenants. It provides them with the guarantee that their security bond will be retrieved in full. Additionally, the lease cleaning service is suitable for a number of different and already mentioned above circumstances.

Q: What does the rent inspection cleaning involve?

A: The service is booked by customers, who have an upcoming live-in rental inspection. It ensures that the property is in a clean and presentable state upon their landlord's arrival to check the premises. The only difference is that the rent inspection cleanup is not bound by a bond retrieval.

Q: I own a large property with many additional rooms. Can you clean the entire house?

A: Of course. The bond cleaning in Perth is not limited in time. You will be supplied with a personalised quotation, based on the workload. So the cleaning of any additional areas (game rooms, attics, basements, conservatories, studies) will be included in the final price.
Q: Do you clean the range hood as well?

A: Additional tasks, such as cleaning the range hood, the dishwasher and other white goods can be incorporated in the service at extra cost.

Q: I forgot to defrost my fridge? Can you still clean it?

A: Unfortunately, we are unable to clean the inside of your refrigerator if it is not defrosted prior to the service. Additional fees may apply.

Q: How do you check your employees? Are they trustworthy?

A: All the cleaners undergo pre-employment screening and are subjected to two interviews prior to joining our team.

Q: I cannot be at home during the service? Is that a problem?

A: No. As long as you arrange a convenient means for the cleaning team to access the premises. Still, we would advise you to keep in mind that the bond cleaning is bound by a 72-hour guarantee. Hence, please, ensure to inspect the property within this time period, should you need us to rectify any service related issues.
See What Our Customers Say
Meet our Fantastic Family