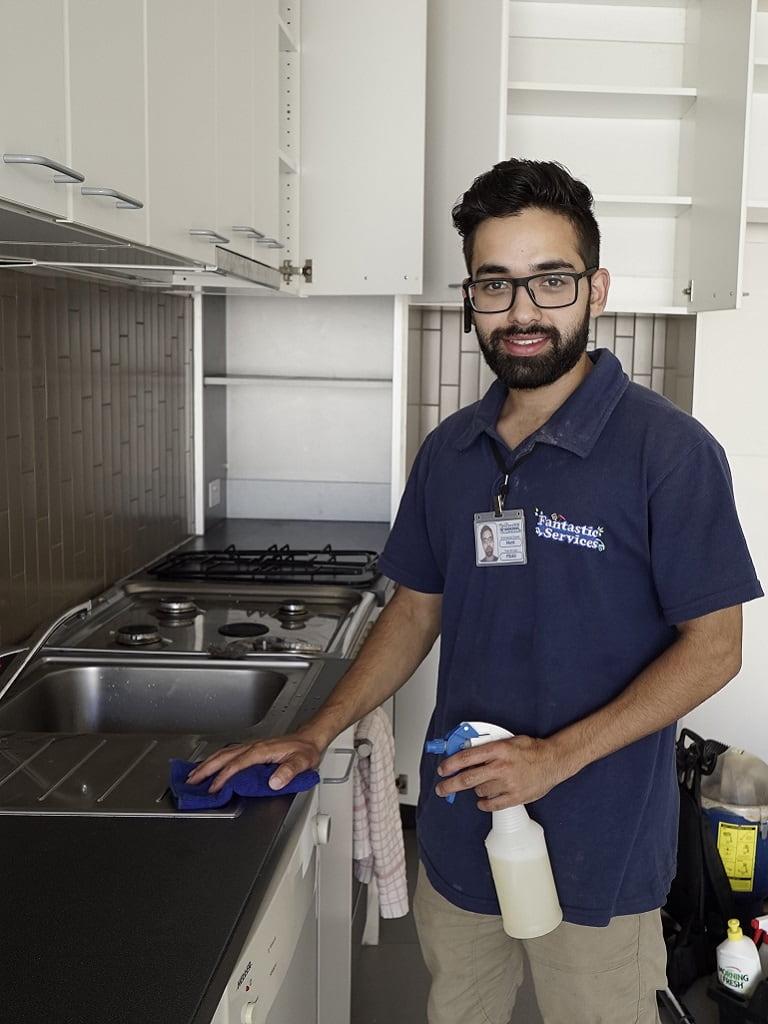 Leave Your End of Lease Cleaning in Sydney in Our Fantastic Hands
Moving can be stressful no matter how well you plan every step on the way. Pair that with passing the final inspection over the cleanliness of your rental and you have the recipe for an emotional breakdown. Rushing to pack everything in boxes and get out of the door can cause you to lose your bond back. Fantastic Cleaners offers you a customised end of lease cleaning in Sydney which will make your property look like on a picture. We'll leave the property so clean, your landlord will regret that you're moving out.
The bond cleaning covers specific areas that usually don't get cleaned. The professional cleaners know how to handle everything up to standard and won't leave until everything looks neat! And the best part? All this comes with a bond-back guarantee.
We can accommodate a FREE RE-CLEANING of the property in the next 72-hours. If your landlord has an issue with the condition of the property, we'll come back and take care of it. Isn't that great?
Get an instant quote
The Step-by-Step Process Our Bond Cleaners Follows on Every Job
When the bond cleaning team arrives at your property, they'll inspect every area to confirm that everything which might need cleaning is included in their checklist. They'll note the areas that might need extra cleaning to make sure everything is left spotless.
Kitchen: Floors will be vacuumed and mopped, benchtops and surfaces - polished; the oven will be cleaned inside and out; the cooker top, hops, knobs will be wiped clean; kitchen cupboards are cleaned inside and out; the sink area is scrubbed; bins - washed; all electrical appliances - sanitised.
Please, note that we cannot clean your refrigerator and freezer unless they have been defrosted in advance. The cost for this will be integrated into the final price.
Living room/ dining room/ common areas: All surfaces, appliances and decoration will be dusted; carpets and rugs - vacuumed (steam carpet cleaning and stain removal treatment is available at discounted rates) the furniture will be polished; skirting boards, light switches and window sills - wiped cleaned; cobwebs will be removed; the internal windows can be washed and blinds - dusted, upon request.
Bedrooms: The floors and surfaces will be thoroughly cleaned; any mirrors and pictures - polished; window sills and skirting boards - cleaned; cobwebs we'll carefully removed. Wardrobes, cupboards and drawers will be dusted inside and out.
Mattress steam cleaning, upholstery cleaning and curtain cleaning are available at preferential rates. If you're interested in getting just glass surfaces cleaned, you can opt for our window cleaning service.
Bathroom: The floor will be vacuumed and mopped; the sink and sink cabinet - polished; the toilet, shower and bath are disinfected and sanitised; fittings, bathroom accessories, taps and fixtures are wiped clean and dried.
Entryway/corridors: Surfaces, banisters and railings will be dusted; floors - vacuumed and mopped.
Additional rooms: Upon request balconies, garages, study rooms and any other extra rooms will be thoroughly cleaned on an additional fee. The end of lease cleaning is not hourly based, we determine the estimate of the job by the amount of workload. You can request a customized bond cleaning with a few simple clicks.
What Are the Property Condition Requirements?
Sydneysiders, we need your help! To provide the finest, incomparable bond cleaning service ever, we have a couple of property requirements:
The cleaners come fully equipped to deliver the service, but they won't be able to do much unless the property has running water and electricity.
The property must be fully unfurnished and free of personal belongings. The fantastic cleaners are fully trained to do the job. However, the small items might get in their way of the process. Not to mention that they can get damaged.
It's essential to make sure there is available parking near the property that the cleaners can use. This is necessary, especially if we have to steam clean the carpets - the machines are really heavy.
If you won't be able to be at home during the vacate cleaning, you need to make sure that the cleaners have access to the property. You need to arrange who'll meet them or where you'll leave the keys for them.
If you've booked a freezer cleaning together with your bond cleaning, you need to turn it off at least 24 hours prior to the service. The freezer needs to be defrosted so the cleaners can clean it.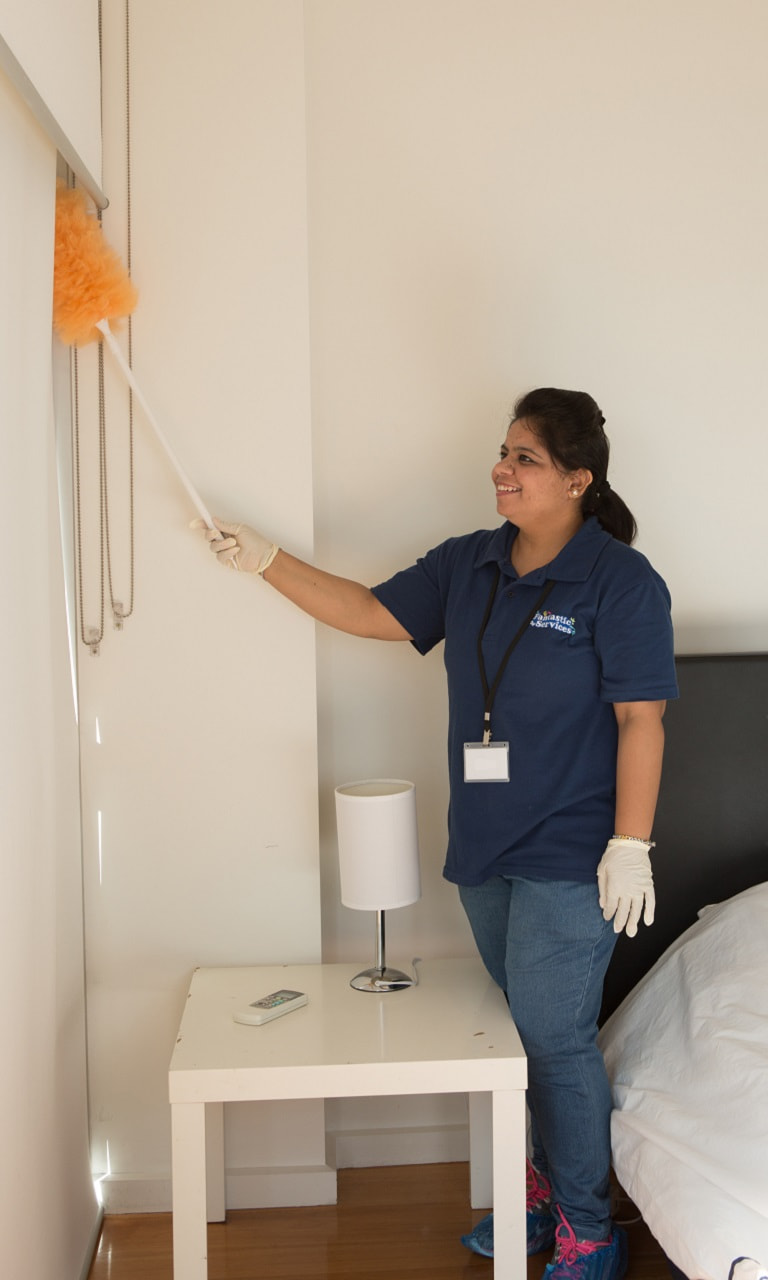 Tenants, It's Time to Get Your Security Deposit Back!
At the beginning of your lease, your landlord will make sure to lodge your security deposit with NSW Fair Trading. Together with the owner, you'll fill an initial condition report for the property. When you're moving out, it'll be expected to leave the property in the same condition as stated in the initial report.
When you're finished with the end of lease cleaning, the landlord will conduct a final inspection of the property. He'll complete the official tenancy condition report. If the property does not meet the expectations you won't be able to receive your security deposit back.
These are some of the damages you are liable for:
Stains, holes, tears and burn marks on the carpets;
Scratches and stains on floors;
Scratches, stains, holes and cuts on the countertops;
Stains, scratches and holes on the walls;
Stains, scratches, tears or holes in furniture;
Any other type of damages produced by tenants or their guests.
You are not liable for any damages that are caused by natural events such as storms, floods or for damages that occur over time such as fading and wearing of paint, tiles, floors, wallpapers, furniture or carpets.
Fantastic Cleaners is here to make sure that you get your security deposit back. We ensure that the move out cleaners in Sydney use high-end cleaning detergent and equipment. They have a strong eye to detail that does not let them miss any spots.
Get an instant quote
Frequently Asked Questions
Q: How much does a move out cleaning cost?

A: The average cost of your end of lease cleaning depends on: The size of the property - how many rooms there are, what is the size of these rooms. The condition of the property - If the property is neglected and requires more deep cleaning. The additional services you'll need such as carpet steam cleaning, upholstery cleaning, exterior window cleaning, mattress cleaning etc.

Q: So what happens if my landlord is still unhappy with the condition of the property after it has been cleaned?

A: We provide our clients with a 72-hour period to inspect the property and notify us if there is an issue with our service. We will be happy to rectify any problems with the service for free within this time period.

Q: How long does end of lease cleaning take?

A: The bond service in Sydney is not hourly based, hence, it is not restricted by time. The cleaners will leave after ensuring that all areas on the cleaning checklist are thoroughly sanitised.

Q: Can you clean the ceilings if requested?

A: This is not included in the standard end of lease cleaning package. However, you can be provided with a quote, after the condition of the ceilings has been inspected.
Q: Do I need to provide you with the cleaning detergents and equipment?

A: The Fantastic cleaners will appear at your property fully equipped with everything they need to complete the service. You don't need to worry about cleaning detergents or machines.

Q: How to be sure I'll get my security deposit back?

A: The end of lease cleaners follows the Real Estate Agency checklist when cleaning your property. This way, they'll make sure to clean everything from the final condition report to the highest standard.

Q: Can I book an end of lease cleaning if I'm moving in?

A: Yes! We'll be happy to help you clean your new home before you move in. However, the property should be unfurnished and free of personal belongings. You also need to make sure that the property has running water and electricity.

Q: Can I have the sofa and armchairs steam cleaned, as they are rather stained?

A: Of course. However, specialised deep cleaning services are not included in the standard bond back cleaning service. Please, note that discounts would apply if you book upholstery cleaning, carpet cleaning or mattress cleaning at the same time as your end of lease cleaning.

Q: I have a rental inspection coming. Is the service suitable for this?

A: Well, the end of lease cleaning is designed to secure the smooth retrieval of the bond that the client has paid prior to renting the property. Depending on your exact requirements, you can book our hourly based one-off cleaning service before you upcoming rental inspection or the end of lease cleaning service, which is not limited in time.

Q: Do I need to take a day off from work and be at home during the service?

A: You do not have to be present, while the service takes place. However, you will need to arrange for someone to let the cleaners in or organise for them to collect the keys to the property. Please, make sure that you inspect thoroughly the property after it has been cleaned within the 72-hour period.

Q: Can I ask for a few walls to be cleaned?

A: Yes. The cleaners may be able to wash and spot clean your walls, depending on their condition. Additional costs may apply.

Q: Do you move the furniture during the bond cleaning?

A: The cleaning team can move small furniture such as armchairs or coffee tables. In order to clean behind and under bulky furniture, you need to remove them. We recommend removing all personal belongings from the property.
See what our customers say
Meet our Fantastic Family