Regular House Cleaning in Perth
A clean home is a fantastic home!
Customised routine home cleaning
Hourly based & scheduled at regular periods
The same cleaner, available upon request
No lock-in contracts, no ties
Around-the-clock customer care providers
No additional fees for weekend and public holiday sessions
from $41/h

Don't miss out on our remarkable deals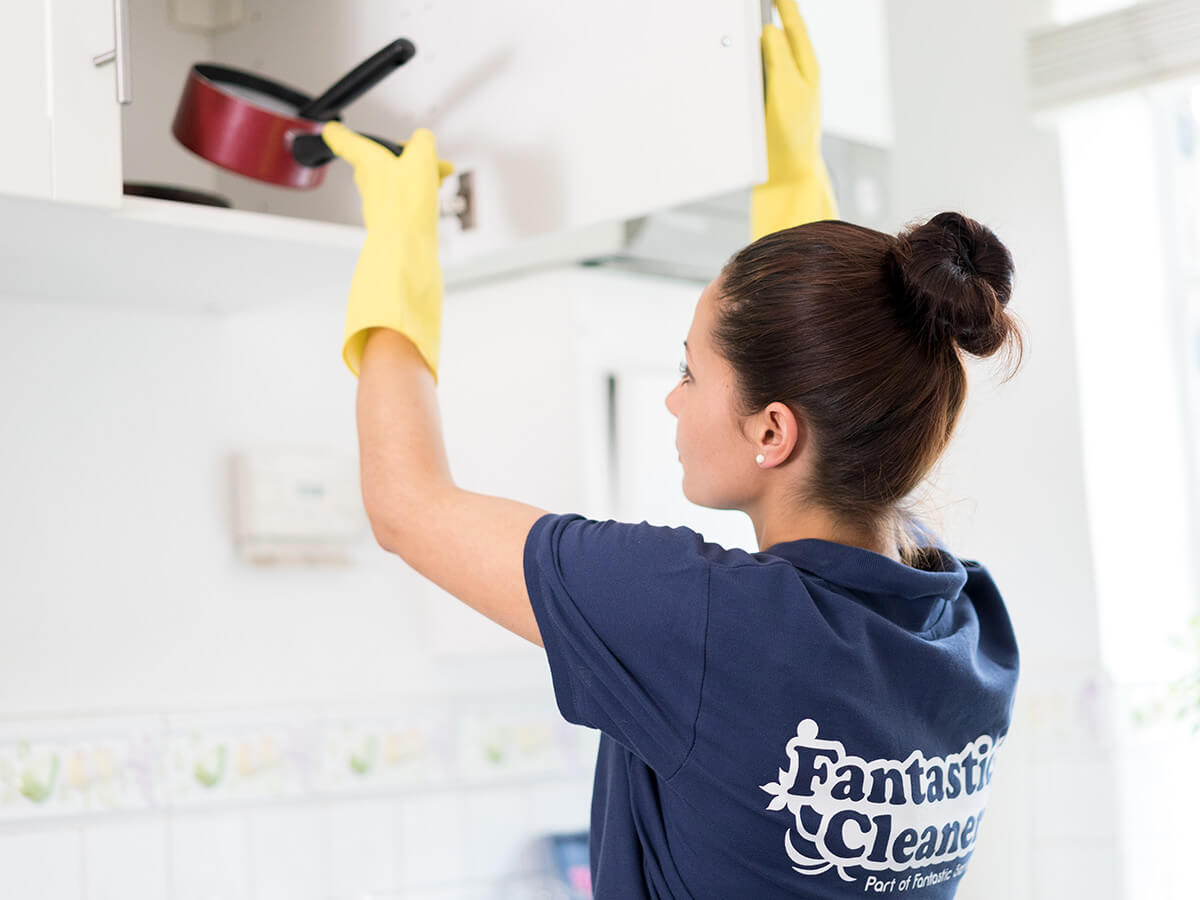 More Free Time with House Cleaning Near You in Perth
Have you not dreamed of coming home from work and finding that the place is spotless? Join the reality with us, because we make dreams come true. Our customised house cleaning in Perth caters for busy individuals from the metropolitan, who would like to benefit from regular maintenance of their homes. Our weekly or fortnightly home cleaning options are available on a no contract basis. That is right! Your free choice is as important as your free time. And with us, you will have more of both!
Also, if you can not cope with the tedious duties at home, and you don't want to run behind even more with the cleaning schedule, you can take advantage of our catch up cleaning service. It is a simple one-off clean, that just helps you get back on track with the cleaning routine at home.
Get an instant quote
How Perth House Cleaning Services Near You Look
The domestic cleaning in Perth is performed on an hourly basis. Depending on the duration of your session, the following tasks can be completed:
All the surfaces will be dusted and polished: furniture tops and shelves, window sills, banisters and mirrors.
The floors will be vacuumed and mopped.
The carpets and rugs will be thoroughly vacuumed.
The bin bags - replaced with new.
The kitchen will be presentable and sanitised: all appliances, the sink and benchtops are wiped and disinfected.
The bathroom/wet room will be fresh and clean: the sink, the toilet, the bathtub and shower, as well as the mirrors and all other fixtures will be polished.
Please, note that your regular home cleaning in Perth can be as flexible as you want it to be. You choose the hours of your cleaning session (minimum of 2 hours applies). For a smooth completion of the service, we advise our clients on supplying their personal housekeeper with a priority cleaning checklist. The cleaner follows a routine of duties, listed according to their importance.
Moreover, we can accommodate for you a number of additional chores upon request, such as:
Ironing
Linen changing
Kitchen cleaning - inside of cupboards/drawers only (*all need to be free of personal belongings)
Window cleaning - internally
Balcony cleaning - sweep, mop, balustrade, exterior windows
Fridge/freezer cleaning - interior
Microwave cleaning - interior
Extraction fans - bathroom, kitchen, laundry
Garage cleaning - swept and mopped
Wet wipe blind (standard or double size)
Wall spot cleaning
Deep cleaning services, such as carpet steam cleaning, oven cleaning and window cleaning can be booked separately at preferential rates. The same goes for our one-off cleaning , if you want to try our service without further obligations, or our vacate cleaning if you need to get your bond back.
Get an instant quote
How much does house cleaning near Perth cost?
Our house cleaning services near you have a transparent pricing model. The cleaners work on the clock, so the minimum appointment time is 2 hours! The cleaners always start with the details and take the time to get it perfectly clean.
Regular domestic cleaning
Regularity
Rates
Fantastic Club
Standard
Weekly
$41/h
$45/h
Fortnightly
$43/h
$48/h
*The minimum callout fee for the service is $115 or $106 with Fantastic Club for 2h of cleaning.
**Detergents & equipment are not included in the price/rate.
Small one-off (catch up clean)
Catch up clean rates
Fantastic Club
$43/h
Standard
$48/h
*The minimum callout fee for the service is $130 or $121 with Fantastic Club for 2h of cleaning.
**Detergents & equipment are not included in the price/rate.
Get a free instant quote and check our availability in your area

Why not become a member of the Fantastic Club?
This gives you savings on a wide range of property cleaning and maintenance services for your home, office and garden. Check all club benefits.
Meet The Trusted Home Cleaner Near You in Perth
Our practice of ensuring that the same domestic cleaning assistant takes care of your household chores has proved to be a winner. Both, clients and housekeepers, have agreed on the benefits of relying on the same cleaner. On one hand, the domestic assistant becomes familiar with your home and household needs, so they are able to work fast and more efficiently through the same cleaning routine. And on the other, you get acquainted with a house cleaner, whom you can trust, which makes it a more personal experience for you and your family.
For your peace of mind, all the domestic cleaners are:
Police cleared and interviewed twice prior employment
Experienced and qualified - they undergo a professional training
Prompt, polite and friendly, with a strong work ethic
Comprehensively insured against damages
Efficient and consistent, with a diligent attention to detail
Get an instant quote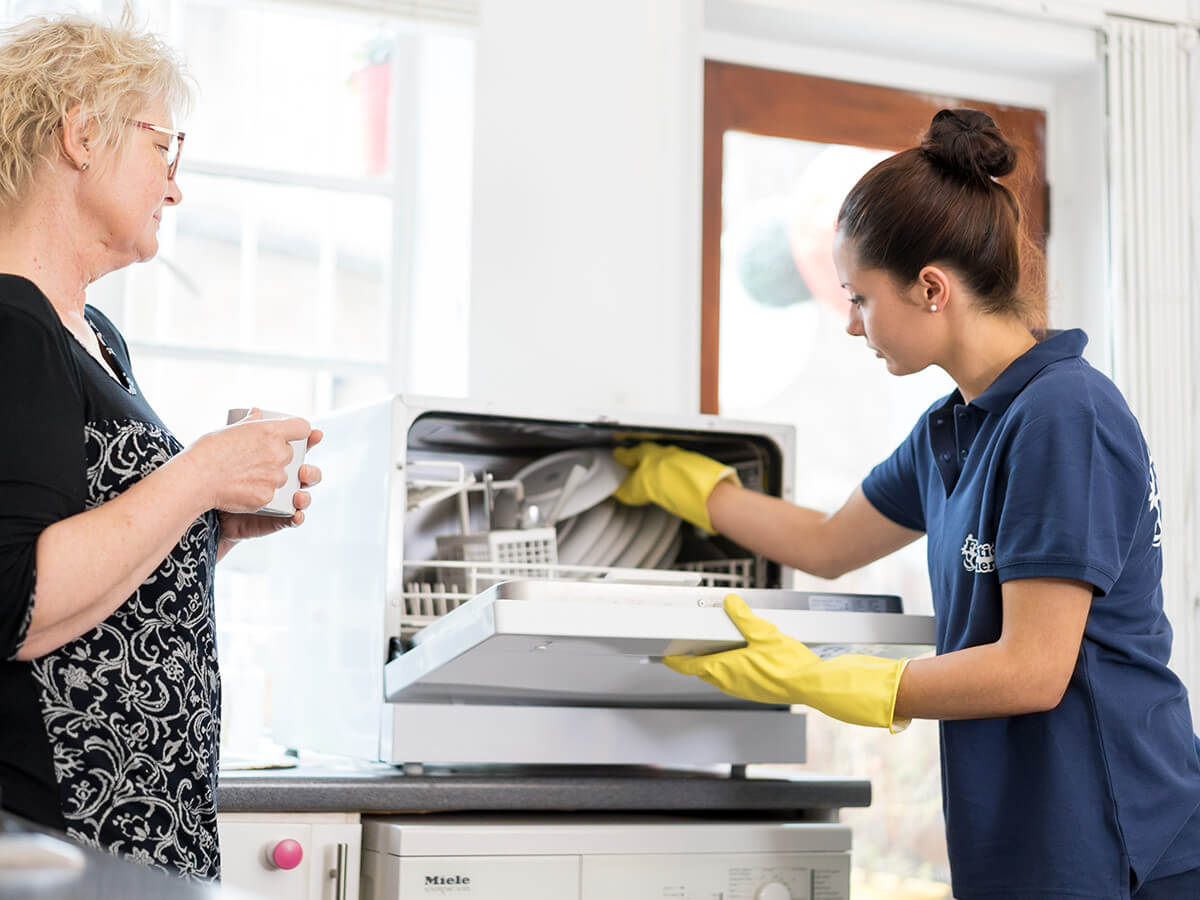 Frequently Asked Questions
Q: I cannot be at home to let the cleaner in.

A: This is not a problem. We recommend, however, that you meet your housekeeper the first time if possible, when you can arrange together a convenient means for her/him to access the property in the future. If this is not an option, we will assist you in communicating a way for organising a key pick-up or arranging for someone to open the door.

Q: I just got a small dog. Is this a problem?

A: We do not mind working in home environments, where friendly pets are present. In the rare case, when a cleaner, who has already committed to servicing your house, happens to be allergic to pets or declines further sessions, we will supply you with a replacement housekeeper.

Q: Do I have to miss a cleaning session due to my regular housekeeper being sick or he/she has gone away?

A: Not at all. We commit to providing you with a substitute cleaner for the duration of your assistant's absence.

Q: I prefer if the cleaner uses my own cleaning supplies and equipment. Is that alright?

A: Of course! If you wish for the housemaid to work with your household detergents, just let us know.
Q: I am really not happy with the way the cleaner performs her/his duties! The service is just not up to my expectations!

A: We would be very surprised to hear that, as we have never had a complaint of this sort in the city of Perth. However, should you wish for your next cleaning session to be arranged with a different cleaner, we can only oblige.

Q: I am very interested in your regular home cleaning in Perth. However, is there any way that I can have a trial session, first, before making a decision?

A: Of course. Just get in touch with us at your convenience and we will assist you with the booking process.

Q: I have committed to taking advantage of your weekly house cleaning service. However, I would like my fridge cleaned properly once a month.

A: Any additional tasks can be incorporated in your regular session at extra cost. Just let us know about you new requests and a member of the customer team will advise you on the best options. In this particular case, a viable solution would be to extend the duration of your regular session, once a month, so the cleaner has sufficient time to complete the additional task of cleaning the fridge. With regards to other deep cleaning projects, such as professional oven cleaning or steam cleaning of your carpet, it may be best if you book the specialised service separately. Discounts may apply.

Q: I need to make some alterations to my regular home cleaning sessions. What do I need to do?

A: As mentioned already, we strive to be as flexible and accommodating as we could. Please, do not hesitate to get in touch with us to discuss the changes you would like to make. This may include adjustments with regards to tasks, duration, times and dates. We only ask for sufficient notice in such cases. Please, note that if you feel that you no longer require our regular domestic cleaning service, you should notify us at least 7 days in advance.
See what our customers say: