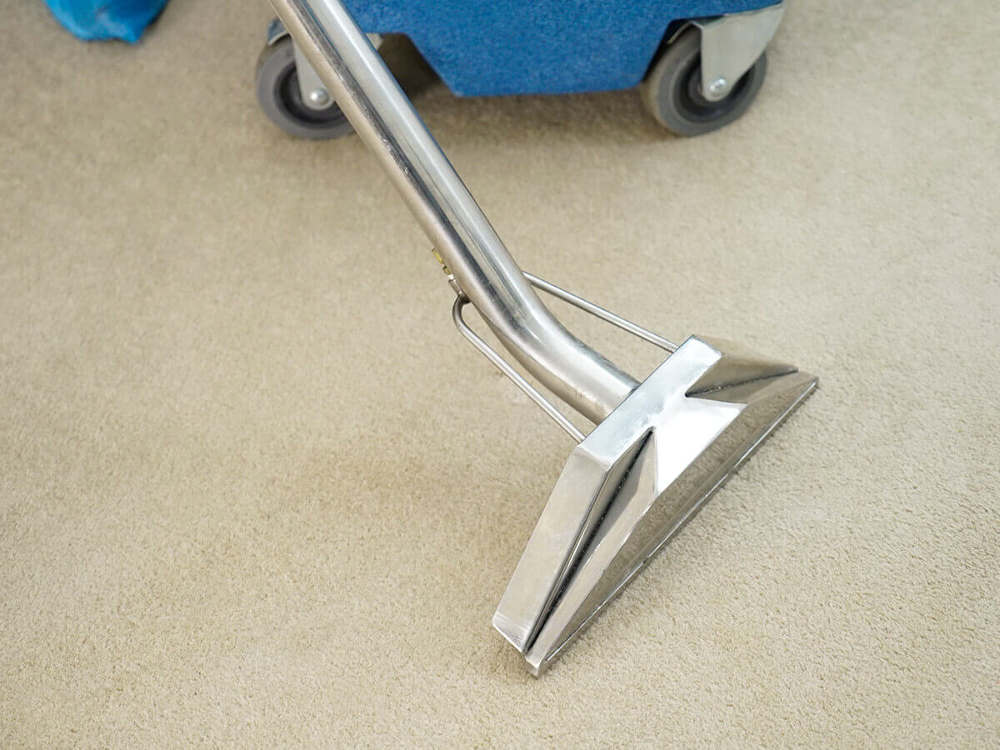 Bring your rugs back to life with expert carpet cleaning in Victoria Park
Carpets need regular care and proper cleaning every week, as well as whenever they get stained. You can vacuum them and do your best to remove the stains and spills as they happen. But, to achieve optimal results, you will need to deep clean them occasionally. This is best left to qualified cleaning technicians. They usually use the most appropriate machines and detergents, based on your carpet's type and material.
With our carpet cleaning services, you are sure to get excellent results. By booking professional carpet cleaning from Fantastic Cleaners, you save money, time, and effort. The result is perfectly maintained carpets and rugs with none of the hassle!
Get an instant quote
Why Fantastic Cleaners is your best bet for carpet cleaning
You can find tons of companies that offer professional carpet cleaning. But how can you make the right choice among the sea of offers?
With Fantastic Cleaners, you benefit from:
On-site carpet cleaning with high-quality machines and products. Our detergents are safe and environmentally-friendly. They are tested and selected according to each carpet's material.
Fully trained, experienced, and insured cleaning technicians. With us, you get nothing but high-quality work, punctuality, and spotless carpets rid of all contaminants.
Flexible booking slots available 7 days per week. We work on national holidays and weekends. Our services are at your disposal whenever you need them.
Moving of light pieces of furniture and other items. You don't have to worry about relocating every item from your carpets, only the heavy ones. The experts will deal with the lighter pieces of furniture themselves.
Hoovering and pre-treating of the carpet included. The cleaning experts arrive equipped with all tools necessary for the work. They will pre-treat any stain to ensure its removal.
Get an instant quote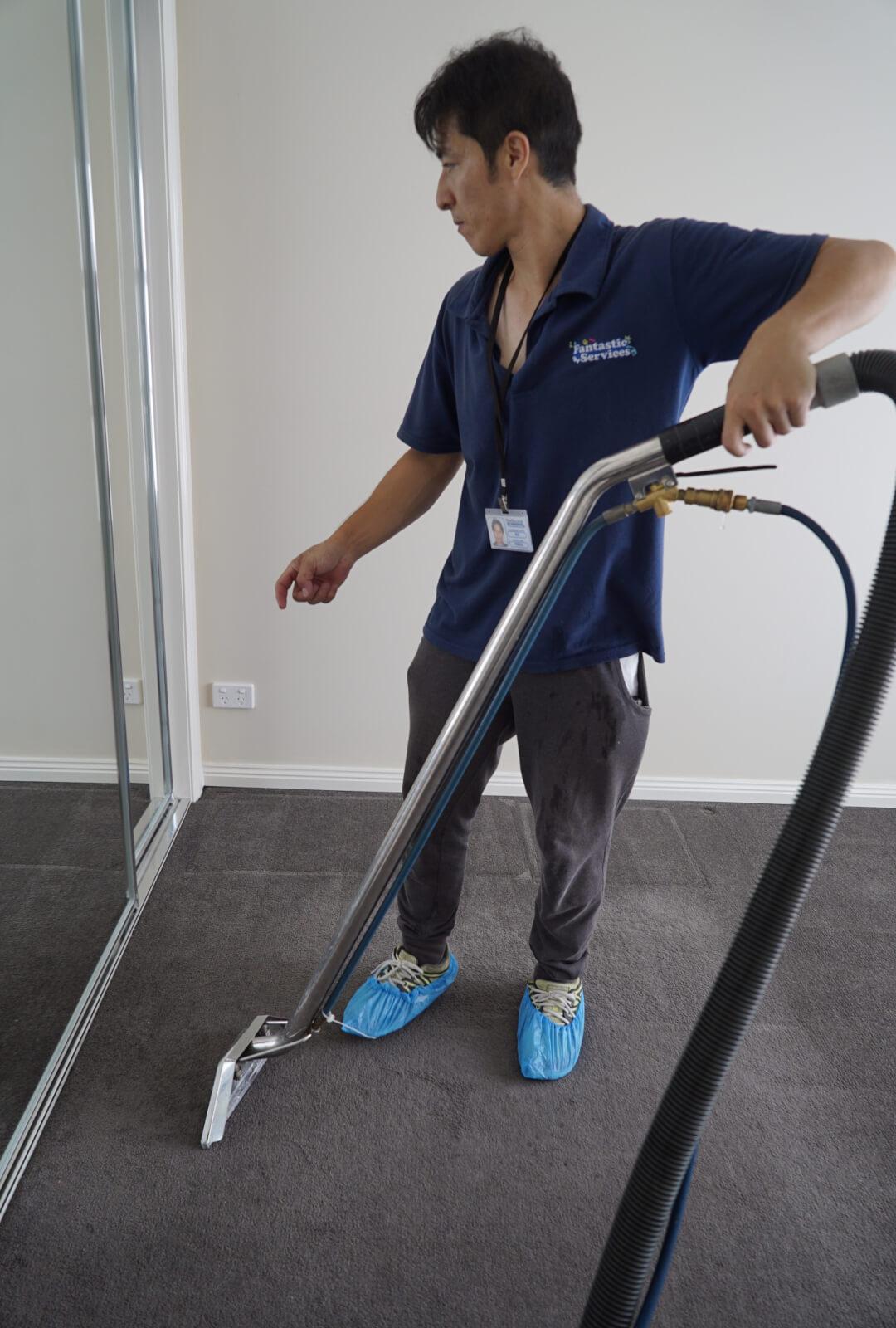 Our carpet cleaning process step by step
Cleaning carpets is not an easy task, especially when done professionally. It reaches deep within the fibres and is always done according to the specific material. The technician carefully inspects the carpet and evaluates its condition. They thoroughly vacuum the rug and, if there are any stains or spillages on it, the expert will determine their origin and spray them with suitable detergents. This loosens and removes the smudges easier.
Carpets made of natural and more delicate materials will have to be dry cleaned. We provide this service using a special machine and dry cleaning powder. The experts also vacuum the carpets at the beginning and the end of the service.
Most carpet types are suitable for steam cleaning, also called hot water extraction. This is done with the help of powerful professional machines, hot water, and cleaning detergents. The machine has several nozzles that each serve a different purpose.
One of the nozzles sprays hot water and a mild cleaning solution onto the carpet. Another one with a brush attachment loosens the grime. The third attachment extracts the moisture and accumulated dirt from the fabric. Steam cleaning leaves your carpets almost completely dry, as 95% of the moisture is removed during the cleaning process.
You can use your carpets in a matter of hours after the procedure. If you want to keep your soft floor coverings impeccable for longer, you can include Scotchgard protection to save them from further staining. Upon request, we can also include deodorising to your carpet cleaning service in Victoria Park.
Get an instant quote
Where to find us:
Carpet cleaning is one of our many services we have full coverage in Perth. So, you can count on local cleaning experts, who can swiftly come to your home address or place of business to perform the service and restore imaculate look of your carpets. Every area is included, but here you can see some of our top places with highest demand:
Frequently Asked Questions
Q: Besides carpets and rugs, do you clean upholstery pieces, such as sofas?

A: Yes, we do. We provide professional cleaning of carpets, rugs, sofas, armchairs, and all kinds of upholstery. Moreover, we use the same machines and methods for both services. You save both expenses and time when you combine carpet cleaning and upholstery cleaning with us.

Q: Will my carpets smell from the moisture after you clean them?

A: This is very unlikely, as the wet smell appears when the carpet is kept wet for a long time. The carpets, rugs, and upholstery dry for about 3 to 6 hours, depending on the air circulation in the room. We recommend you open the windows and doors or use your air conditioner to speed up the drying time.

Q: What happens in case the cleaner damages my carpets?

A: You don't have to worry about that, since all cleaning technicians are fully insured. We will compensate you in the unlikely event of a damaged carpet.

Q: What is the price of the carpet cleaning you provide?

A: The cost is determined by the number of carpets and rugs you want to be cleaned, their size, and their condition. The material of the items is also taken into account, as more delicate fabrics need special cleaning procedures.