Regular House Cleaning in Brisbane
Regular cleaning services available for every home in Brisbane!
Daily/weekly/fortnightly domestic cleaning
Non-binding contracts & no deposits
Only fully vetted & insured cleaners
Regular cleaner that you know and trust
Out-of-hours bookings at no extra charge
from $41/h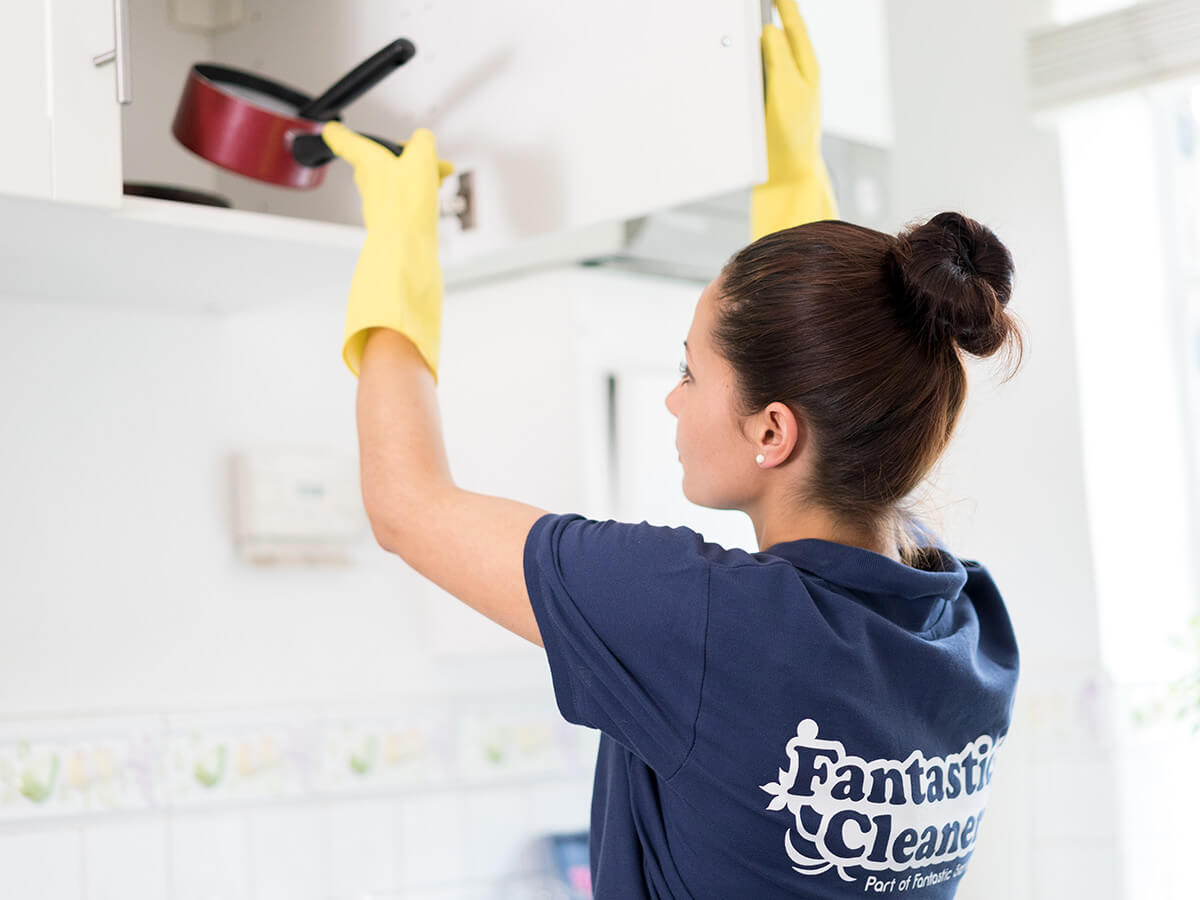 Reward Your Home with a Regular House Cleaning in Brisbane
Do you often wish for more time with your loved ones? Are you too busy to pursue your hobbies? Well, we fully understand how demanding life can get and that's why we've created the ideal solution - regular house cleaning in Brisbane available 7 days a week.
Experienced domestic cleaners will be there for you when you need a helping hand with the weekly or fortnightly cleaning and washing house duties. We will take into consideration your preferences, so you can receive a service, specifically customised for your needs.
For those of you who have opt out from a regular cleaning service for some time, we can offer a catch up clean. This is a single one-off cleaning that will allow you to return to your tight cleaning schedule.
Get an instant quote
How the Housekeepers Transform Your Home
Helping families live in a healthy and safe environment has always been our mission. Which is why we've committed to performing our home cleaning services only with safe products, suitable to use around children and pets.
When combined with the right professional equipment, all of the following general house cleaning duties are promptly and safely done:
Bedrooms - The housemaid will deeply vacuum the floor and mop it, if not fully carpeted; dust surfaces; replace bin bags; polish fixtures, ornaments, mirrors and pictures.
Living/dining rooms - Tables, chairs, surfaces will be dusted and polished; mirrors, pictures - wiped and cleaned. The floors will be vacuumed and mopped. Carpets and rugs are also thoroughly vacuum cleaned.
Stairs/hallways/entryways - The housemaid will take care of the floor (vacuum and mop); wipe surfaces, skirtings, banisters; polish mirrors and pictures, remove cobwebs.
Kitchen - Floors will be vacuumed and mopped; all surfaces cleaned and polished, electrical appliances will get special attention when thoroughly wiped (for removing tough burnt on food and debris, detailed oven cleaning can be also provided, upon request and at additional special rates); bins will be emptied and bin bags replaced.
Bathroom/toilets - Surfaces, fixtures and fittings are sanitised accordingly; the bathtub, shower and toilet are cleaned and polished; bin bags replaced and mirrors - wiped. The floor is vacuumed and mopped.
Wait, but that's not all...
We are open to suggestions and flexible when it comes to our client's satisfaction, so feel free to request any additional services in combination with your regular clean.
We can help with cleaning your upholstery to a high standard, as well as freshen up the curtains right on the spot. Just let us know and we will promptly arrange it for you!
What Additional Tasks to Include in Your House Cleaning Checklist
Upon request, you may have the following chores as part of your routine cleaning service or they could be specified as one-time requirement:
Ironing
Linen changing
Kitchen cleaning - inside of cupboards/drawers only (*all need to be free of personal belongings)
Window cleaning - internally
Balcony cleaning - sweep, mop, balustrade, exterior windows
Fridge/freezer cleaning - interior
Microwave cleaning - interior
Extraction fans - bathroom, kitchen, laundry
Garage cleaning - swept and mopped
Wet wipe blind (standard or double size)
Wall spot cleaning
Do not hesitate to let us know about any other requests we may be able to help you with.
Regardless of the location of your house or apartment in the Brisbane area, we are at your services.
Ready to book with us?
How Much Does Regular House Cleaning in Brisbane Cost?
Our regular house cleaning in Brisbane have a transparent pricing model. The service is hourly-based and the minimum appointment time is 2 hours! The cleaners always start with the details and take the time to get it perfectly clean.
Regularity
Rates
Fantastic Club
Standard
Weekly
$41/h
$45/h
Fortnightly
$43/h
$48/h
*The minimum callout fee for the service is $115 or $106 with Fantastic Club for 2h of cleaning.
**Detergents & equipment are not included in the price/rate.
Catch up clean rates
Fantastic Club
$43/h
Standard
$48/h
*The minimum callout fee for the service is $130 or $121 with Fantastic Club for 2h of cleaning.
**Detergents & equipment are not included in the price/rate.
Get a free instant quote and check our availability in your area

Why not become a member of the Fantastic Club?
This gives you savings on a wide range of property cleaning and maintenance services for your home, office and garden. Check all club benefits.
Meet Your Trusted Housekeepers in Brisbane
The cleaning experts are well-mannered, punctual and always open to the occasional sharing of some practical cleaning hacks. All housekeepers in Brisbane go through an initial detailed interview, followed by extensive training, where they become fully qualified and get an eye for the details.
The professionals got you all covered, as they follow closely a customised checklist with domestic cleaning duties, based on your preferences and top priorities. We will also keep the option to change, downgrade or upgrade your priorities always open for you.
Get an instant quote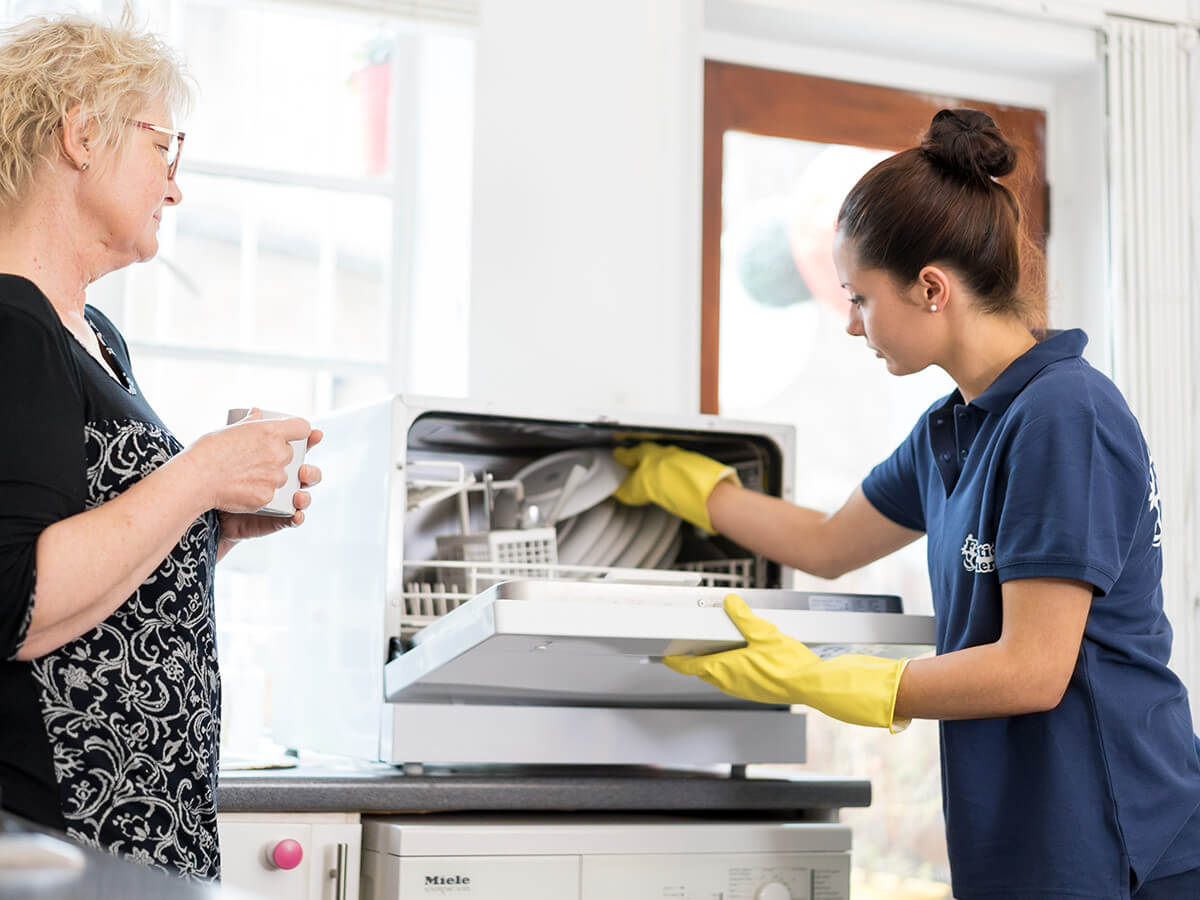 Frequently Asked Questions
Q: Do I have to be at home, when the cleaner attends to his/her duties?

A: No. The purpose of this service is to facilitate you in going about your daily business. Depending on your preferences, you can provide us with a key or organise a key pick-up. Designating someone, who is always available to open the door for us, is also a viable option.

Q: Do I need to provide anything for my regular cleaning appointments?

A: No. The domestic cleaners are equipped with all the tools, machinery and accessories, required for the job. They work with high-performance vacuum cleaners and eco-friendly detergents. However, it is up to you if you wish to provide them with cleaning materials of your choice.

Q: Do you offer a trial cleaning session before I can commit to a subscription-style regular domestic cleaning service?

A: Yes, you are welcome to book our house cleaning service without making any commitments to schedule further appointments.

Q: Can the housekeepers get along with pets?

A: Yes, they are pet-friendly and there shouldn't be any issues, given that the pet is friendly, too. Still, we would like to notify us if there is a dog, cat or another pet prior to the service, as well as share any specific requirements you may have regarding them.
Q: If I commit to a regular cleaning service, is it the same housemaid who will come to do the job?

A: We believe that once customers and housekeepers build a trusting working relationship, it should stay this way. The completion of tasks is more efficient when the same cleaner performs the service. Understandably, the housemaid gets acquainted with your priority cleaning checklist and becomes familiar with the layout of your property. We commit to organising a substitute cleaner, in the case of paid leave/sick leave unavailability of your regular cleaning assistant.

Q: What happens if I am not happy with the service/cleaner?

A: We apply a regular quality control supervision and we will rectify any issues to your complete satisfaction. We agree to send another housekeeper, should you believe that the first one does not deliver up to your expectations.

Q: Can I change the duration of my regular cleaning session?

A: Yes, just let us know in time if you would like to increase/ decrease the number of hours of your session. Please, note that a minimum of 2 hours per session applies. You can also request such alterations, including time slots changes, as one-off requirement in unexpected circumstances. You will not be charged for this, as long as you warn us well in advance prior to your regular appointment slot.

Q: How do I proceed, should I need to reschedule an appointment or decide that I no longer wish to use your services?

A: A 48-hour notice is sufficient if you need to reschedule the day and time of your session. As we operate 7 days a week, it may happen that your regular slot falls on a public holiday. So if you would like to skip the appointment for that day, please let us know 48 hours in advance. The same notice applies, if you go on holiday and you want to cancel one or more service appointments, while you are away. We require a 7-day notice if you would like to terminate your regular cleaning service with us.

Q: Is the cleaning of the oven and fridge included in my service?

A: The housekeeper cleans the outside of these appliances, including the cooker hobs, stove knobs and fixtures. The oven door glass may be cleaned on the inside. Naturally, weekly or fortnightly cleaning services do not incorporate deep cleaning solutions, which require a refrigerator to be defrosted or your cooking appliance to be dismantled into its removable parts. Feel free to discuss with us any specific requirements that you may have, regarding one-time additional tasks, such as fridge cleaning. We will readily advise you on the available solutions and on the additional cost that this would incur. Regular customers can take advantage of the discounted rates on our professional oven cleaning service, which is performed by qualified cleaning technicians.