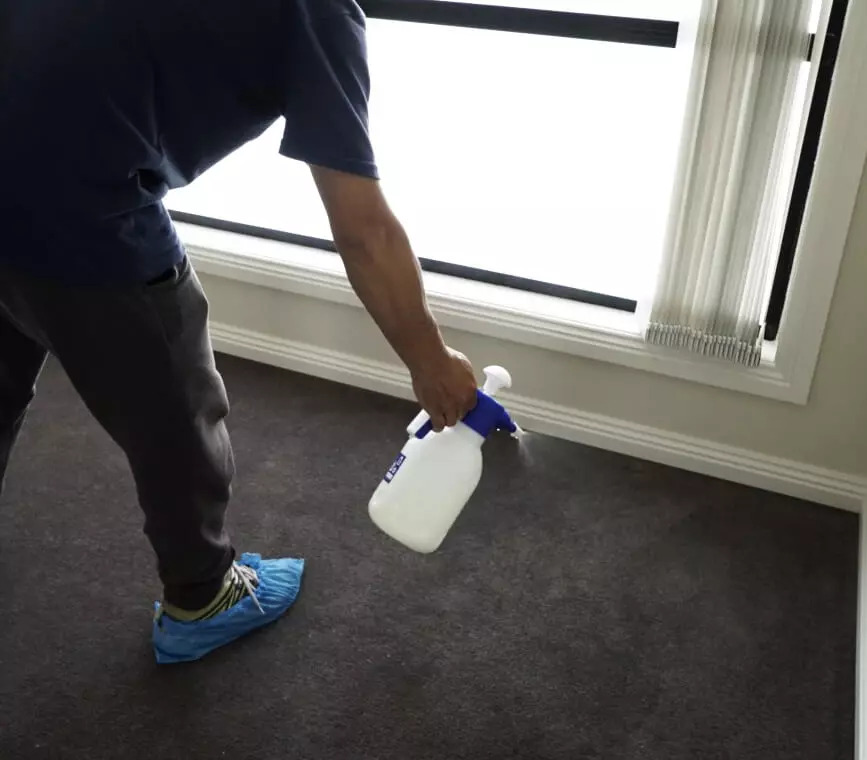 The benefits of expert carpet cleaning in Sorrento
You may look after the carpets and rugs in your home well. And yet, they tend to accumulate dirt and stains over time anyway. That's why these expensive investments need effective and in-depth cleaning. While you may vacuum and scrub stained areas regularly, this is hardly enough. Professionals can handle the removal of the gathered grime and pollutants from all fabric and fully restore your rugs!
Fantastic Cleaners offers you steam and dry carpet cleaning in Sorrento. These services are done safely and implemented according to the floor coverings materials. The technicians we work with are fully insured and trained to deal with all types of carpets. They are equipped with top-grade detergents and machines to ensure the best results possible in every session.
Get an instant quote
Why our carpet cleaning in Sorrento is right for you
Hiring professional cleaning technicians is a great way to ensure satisfying results. If you are still wondering what makes Fantastic Cleaners the ideal choice for your rugs, here are some of the benefits we can offer you:
Pre-treating of stains included. The technician will spray heavily soiled areas and test their pH. They will choose the right detergents to remove visible and stubborn blemishes. This is done at no extra cost.
On-site carpet cleaning. Light furniture and other items that can obstruct the cleaning process will be moved away when necessary.
Top-quality machines and detergents for each carpet cleaning session. You don't have to worry about anything. Rest assured that the technician will do all the work properly and effectively.
Eco-friendly and safe products. Our carpet cleaning services are harmless for your pets, children, and family. You can be sure that they don't pollute the environment and endanger your health while still being effective.
24/7 customer support. Whenever you have any questions or need assistance with the service, the teams are available to help you out.
Fully insured, qualified, and trained technicians. The experts have years of experience under their belts. They are certified and can clean all kinds of rugs and carpets safely and effectively.
Get an instant quote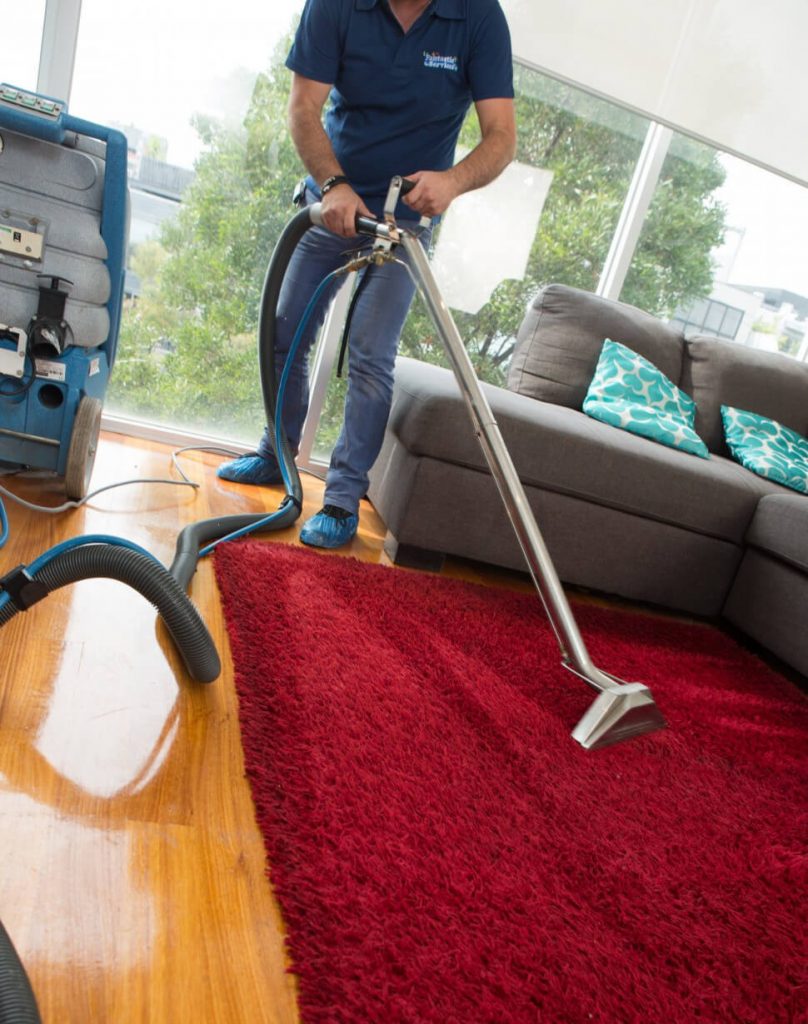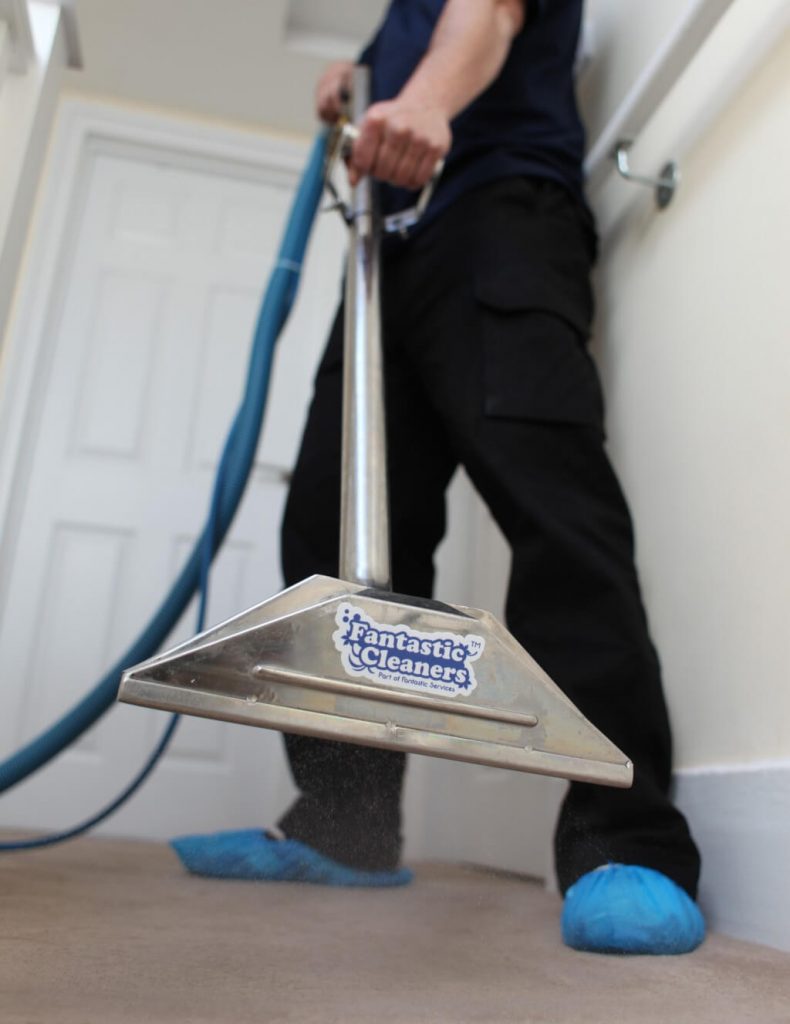 The carpet cleaning process explained
Professional carpet cleaning consists of several procedures. They ensure the thorough removal of all the grime and stains accumulated in the fabric. Our carpet cleaning services ensure impeccable carpets and rugs.
Let's take a closer look at how the service is done:
First, the technician vacuums the carpet with a powerful machine.
They spray and pre-treat heavily soiled areas and hardened stains. Using special products, the cleaner will test the stain and choose the most suitable products to remove it.
Most carpets can be steam cleaned, but those made of natural or delicate materials need dry cleaning. The experts perform hot water extraction with high-grade machines - they use hot water and a mild cleaning solution, which is injected in the carpet. A second nozzle agitates the stubborn grime, while a third one sucks up to 95% of the moisture along with all the dirt. This triple-action process ensures great results and leaves the floor coverings almost completely dry.
You can choose to have your carpets and rugs deodorised if they need it, just include it when booking your service.
You can also include Scotchgard protection to make your carpets more resistant to further soiling and blemishes.
Steam cleaning ensures the removal of up to 95% of the moisture, so the carpets need less time to dry. You may have to leave them for 3 to 6 hours before they're fully dry. Of course, you can speed up the process by leaving the windows open or using your air conditioning.
Get an instant quote
Other locations we cover in Perth:
Frequently Asked Questions
Q: How often should I have my carpets cleaned professionally?

A: It depends on their condition, whether you have pets or children, and how much they are used. Generally, we recommend having them cleaned by an expert at least once every 6 months. Some carpets may need deep cleaning more often, depending on your circumstances.

Q: I need to change my carpet cleaning appointment. Is this possible and what should I do?

A: Yes, of course, you can do that. We understand that plans and arrangements can change, but we recommend that you give us notice at least 48 hours ahead of time so that the teams are prepared. Otherwise, you may need to pay a rescheduling fee.

Q: I have several pieces of furniture that are over the carpets in the living room. Is this going to be a problem during the carpet cleaning?

A: No, we can have them moved by the technician if the items are not heavy. But, if the furniture is bulky, weighs a lot, and cannot be moved without help, we will ask you to have it relocated. Do this before the teams start working.

Q: What kind of cleaning products do you use?

A: We work with effective, eco-friendly detergents, harmless to the environment and your health. You don't have to worry about your kids, pets, or family. All products we use are carefully selected to ensure a satisfying result.