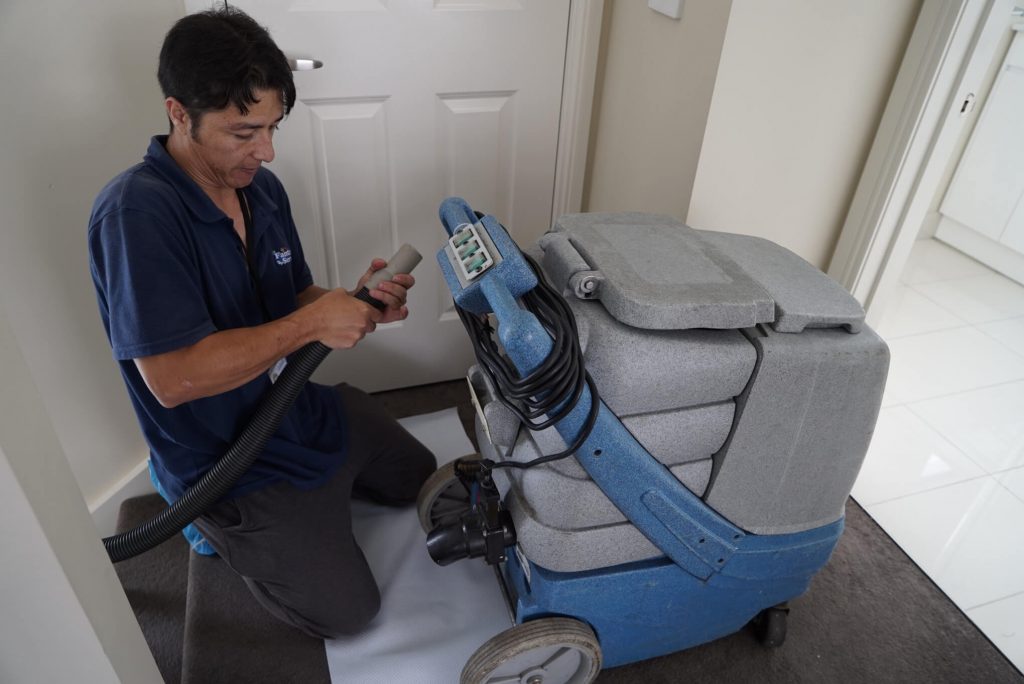 Restore Your Rugs With Specialist Carpet Cleaning in Bayswater
It's easy to forget what your carpets looked like when they were first laid down. Over time dirt settles in, little stains and marks accumulate and the pile of the floor covering flattens. Regular vacuum cleaning helps, but the best way to keep a carpet in top condition is to invest in professional carpet cleaning. A skilled and experienced carpet cleaner, equipped with the right tools and detergents will extract deep-seated dirt, remove stains and restore the original texture and colour of the carpet.
Deep carpet cleaning also removes pollutants and pathogens trapped in the fibres of the rug, so not only will carpet cleaning in Bayswater lift the appearance of the whole room, it also acts to improve air quality and makes your home or office a more hygienic place.
Get an instant quote
What Fantastic Cleaners in Bayswater Can Do For You
There are lots of reasons to make Fantastic Cleaners your company of choice for carpet cleaning in Bayswater
The cleaner - Will be a trained and qualified technician with the skills and experience to select a cleaning process that's suited to the composition and condition of your carpet.
The equipment - Your service is completed using top-quality, properly maintained equipment. This delivers the most effective cleaning and reduces drying times too. The use of correctly maintained tools also reduces the risk or any accidental damage occurring in the cleaning process.
The detergents - Your cleaner will choose from a range of specialist carpet cleaning products designed for the industry. All the detergents used on carpets are environmentally-friendly and non-toxic too.
Your service - You'll find your professional to be polite, considerate of your needs and a great source of advice on the future care of your carpets. As you'd expect your work is completed under full professional insurances.
Get an instant quote
What to Expect From Your Carpet Cleaning Service
When your carpet cleaner arrives they'll start by vacuuming the carpet. The piece is inspected to note any specific issues and stains are tested to determine their nature and pH. Understanding what has caused a stain is necessary to choose the best stain removing detergent. Stains and footworn areas are pretreated to start to lift the dirt and open the pile, then it's time for the main clean.
For the best results, the carpet cleaner uses the hot water extraction method of carpet cleaning. Water and detergent are applied to the carpet under pressure then the water and dissolved dirt are removed by suction. The carpet cleaning machine used is more powerful than those available for hire so up to 95% of the water is extracted at this stage. This means that more dirt is removed and drying times are reduced when compared to domestic carpet cleaning.
Once the main clean is complete additional treatments including Scotchgard stain protection are available. The application of Scotchgard protects the carpet from staining in the event of future spills and makes it resistant to dry dirt too, increasing the effectiveness of everyday vacuuming cleaning. On your request, carpets that have picked up odours from pets or cigarette smoke can also be treated with a deodorising detergent.
Once your service is complete it's just a case of waiting for the carpet to dry, this generally takes between three to six hours. Drying can be speeded up by increasing room temperature or ventilation. You can walk on the carpet before it's dry if necessary, so long as you either go barefoot or wear overshoes to protect the damp fibres from dirt.
Get an instant quote

Local Carpet Cleaners Near You
Carpet cleaning is one of our many services we have full coverage in Perth. So, you can count on local cleaning experts, who can swiftly come to your home address or place of business to perform the service and restore imaculate look of your carpets. Every area is included, but here you can see some of our top places with highest demand:
Frequently asked questions about carpet cleaning in Bayswater
Q: How long does it take to clean a carpet?

A: Typically this service takes around 30 minutes for an average-sized room. If the carpet is very dirty or in poor condition it may take longer.

Q: How often should I get my carpet cleaned?

A: We generally recommend cleaning of domestic carpets in living rooms once or twice a year. If your carpet is still under warranty, you may be required to arrange professional cleaning on at least an annual basis.

Q: Can I combine carpet cleaning with other services?

A: Certainly. Getting your carpets and upholstery cleaned at the same time may even be more cost-effective than getting them done at separate appointments. Carpet cleaning in Bayswater can also be added to other services such as end of lease cleaning or one-off domestic cleaning.

Q: Can you guarantee stain removal?

A: It's impossible to guarantee 100% removal of every stain. It depends on what caused the discolouration in the first place, how long ago it happened and whether any DIY attempts to remove the stain have been made.