Deep cleaning services in Sydney
Refresh your home with spring cleaning services in Sydney
Cleaners who are background-checked, vetted and insured
Passed through infection control training from the Department of Health
Cleaning services which are hourly based and in line with your priorities
Short-notice booking slots for before and after special events
from $55/h

Explore our exclusive promotions now
Book deep cleaning near Sydney online and save time
Make your booking online easily and skip waiting in line on the phone.


Open the form and enter your postcode
After applying your postcode, you will be able to see available booking options as well as prices in real time.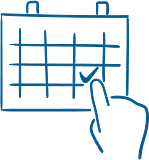 Choose the ideal date and time to make an appointment
Pick the date and time you want the technicians at your address. They can arrive during the week as well as at weekends.


Meet the cleaners
When the big day comes, give the professionals access to the rooms you need cleaned and let them do the rest.

Our deep cleaning service in Sydney - the best choice near you
Have your Sydney residence spring-cleaned in a stress-free manner by experienced professionals
Flexible working hours tailored around your work schedule
Not only do we work during the weekends and bank holidays, but we also offer same-day appointments for no extra charge.
Experienced and fully equipped cleaners in Sydney
The technicians near you in Sydney have all the detergents and cleaning tools to give your home the deep clean it deserves.
Various cleaning services to pick from and combine if needed
In addition to one-off cleaning, you can also add oven cleaning, carpet cleaning, window cleaning and other services to your order.
Pet-friendly cleaning detergents
If you have a loving dog or a kitty cat, rest assured we bring pet-friendly cleaning solutions.
Rating system so you get the best results each time
Our internal rating system is designed always to assign the best professionals covering your area, so you always get splendid results.
Benefits for members of our Fantastic Club
Get $400 worth of credits and preferential booking by becoming part of the Fantastic Club. Learn more about the club here.
Get an instant quote
Trusted deep cleaning around the Sydney area
With so many to-dos on your schedule, it's easy to leave the house cleaning chores at the bottom of the list. That rings especially true when it comes to spring cleaning, but fortunately, there is an alternative. Fantastic Cleaners can give your home in Sydney a well-organised deep cleaning. The cleaning team will follow a custom checklist for all the rooms and areas you want to be cleaned. They will vacuum, dust and wipe the surfaces until they're spotless and germ-free.
Mind you, this professional cleaning service is hourly. So, the best approach would be to give us as many details as possible, so we can give you the proper estimate. That way, our nearby technicians will have enough time to clean everything you want and make your home neat again. Perhaps you want to sell it, rent it out, or maybe you're moving into a new place and want it cleaned professionally. Whatever the case may be, a one-off cleaning done by experienced professionals will take care of the job and save you so much time.
Get an instant quote

See what our customers say:
How much does spring cleaning in Sydney cost?
One-off Cleaning
Price per hour
Fantastic Club price
$55/h
Standard price
$60/h
*Our minimum fee is $305 for 5h of cleaning, every extra hour is $60 per cleaner per hour for non-members.
**Detergents & equipment are included in the price/rate.
Get a free instant quote and check our availability in your area

Why not become a member of the Fantastic Club?
This gives you savings on a wide range of property cleaning and maintenance services for your home, office and garden. Check all club benefits.
The standard checklist for hourly cleaning near you in Sydney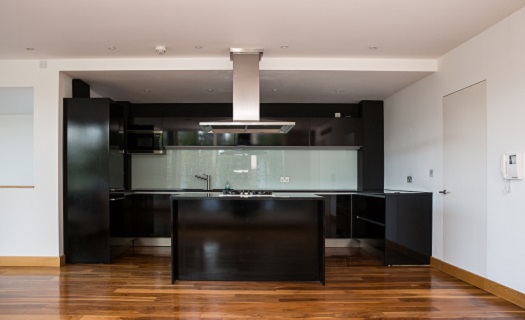 Kitchen
The interior and exterior of all cupboards will be wiped from dust
The pros will clean and disinfect all worktops and other surfaces
They will also externally sanitise all electrical appliances
The sink and taps will be cleaned and cleared of limescale build-up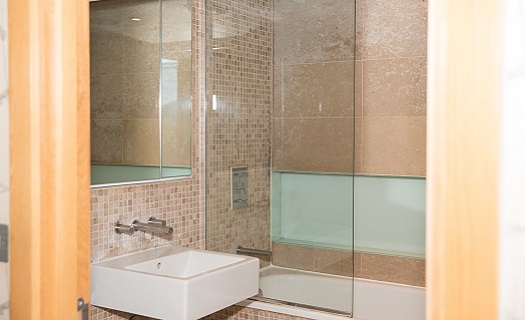 Bathroom
The sink, tub and shower will be cleaned and any limescale deposits will be removed
Fittings, fixtures and mirrors will also be cleaned and polished, so their shine is restored
The toilet will be cleaned and disinfected
Floors will be mopped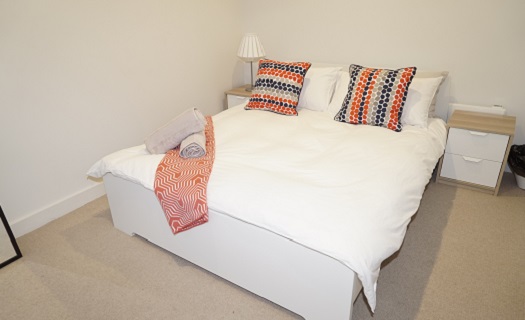 Bedroom
The technicians will remove spiderwebs
They will wipe all light switches, doors and skirtings of dust
The dust will naturally settle onto the floor but the professionals will remove it by vacuuming and mopping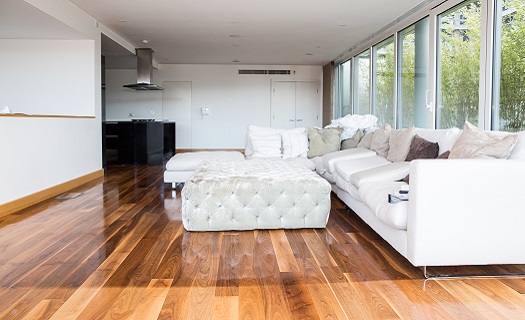 Living quarters
The professionals will remove any spiderwebs
They will remove dust from all shelves, bannisters, skirting boards and window sills
Afterwards, they will vacuum and mop the floors
The carpets will also be thoroughly vacuumed
The mirror and photo frames will be cleaned and polished as well
The difference between hourly and regular cleaning in Sydney
Sometimes people confuse hourly cleaning with regular cleaning services. Whilst the two certainly have their similarities, they also have significant differences.
As the name suggests, hourly cleaning, or one-off, is booked only once in a while. Examples include when you're moving into a new property or have a special event coming up. One-off, or spring cleaning, as people also like to call it, costs more than regular cleaning, but it's more than simple surface cleaning and the technicians always bring their own detergents and cleaning tools.
Regular cleaning, on the other hand, is booked weekly, every two weeks or every month. It costs less, but oftentimes you have to provide cleaning supplies. It's good for homes that are generally maintained and only need sweeping of surfaces and floors. In either case, both regular and one-off cleaning can be combined with other suitable surfaces, such as hard floor cleaning, carpet cleaning, etc.
Get an instant quote

The one-off cleaners around you in Sydney
Professional and diligent
Background-checked & police-cleared
Friendly, prompt and experienced
Qualified and fully insured
Always nearby
The house cleaning equipment we use:
We use only industry-powered high-end professional equipment, which is designed to address general cleaning tasks, as well as specialised deep cleaning requirements. From industrial vacuum cleaners and high-pressure cleaning equipment to carpet and upholstery cleaning machines, we can offer a wide range of additional cleaning solutions.
Furthermore, the technicians are equipped with a variety of tools and cleaning accessories, as well as child-safe cleaning kits. Some of the non-toxic products we use are Prochem and Enzyme Wizard.
Get an instant quote
Book additional services with hourly deep cleaning near Sydney
Make your deep cleaning service in Sydney even more effective with extra services
Additional areas
If you have extra rooms at your home such as a closet, laundry room, studies, conservatory or anything like that, don't hesitate to give us a call. Even though those rooms don't need to be cleaned every day, they can benefit from a deep cleaning every once in a while, especially before springtime. Let us know in advance to book extra time.
Carpet Cleaning
Carpets absorb a great deal of dirt and dust which can't be removed by regular vacuuming. That's why we use hot water extractors. These machines not only absorb all the accumulated impurities but also remove many fresh and old stains. Clean carpets are the key to a healthy household environment free of dust.
Upholstery Cleaning
The professional will clean your upholstery with a power vacuum to remove deep-seated dirt and dust. When that is taken care of, he will pre-treat any stains and dirty patches. Finally, the technician will choose the most suitable cleaning method for your upholstery and carry it out.
Oven Cleaning
An oven needs to be cleaned inside out, for it to be truly considered so. That's why the professional will disassemble it and place the removable parts in a dip tank full of cleaning solution. While the parts soak, the technician will clean the oven body. When done, he will put everything back together and test the oven to ensure it works properly.
External Windows Cleaning
Your windows look great when cleaned from the inside, but they will look fantastic when cleaned from the outside. For this purpose, the technicians use a water-fed pole and purified water. This method eliminates streaks, and the purified water gives your windows a shine which can't be achieved otherwise.
Get an instant quote

Deep cleaning services Sydney FAQ
Q: Which areas of Sydney do you cover?

A: We try to cover the entirety of the city and its suburbs. Still, give us details about your location when you call, so we know whether we can come to your property or not.

Q: Do I need to pay any parking fees?

A: The cleaners will try and find a free parking spot for their van. However, if there is no such spot close to your property, the parking charge will be added to your service total.

Q: Can I have my windows fully washed as part of this service?

A: The technicians performing your deep spring cleaning services don't have the tools and training to reach windows located above a certain height. That's why you need to book our specialised window washing service in addition to your deep cleaning.

Q: My rented place was cleaned by another company, but I'm not overly satisfied. Can you help me out?

A: Yes, if you don't want to book full cleaning, you can let us know which areas you want to be cleaned again so we can calculate the hours. Mind you, our one-off cleaning services don't have a bond-back guarantee. However, we also offer End of Lease Cleaning.
Q: Do I have to provide cleaning detergents?

A: No. The cleaners will bring everything they need to complete the job up to the highest professional standards and to your satisfaction.

Q: If I decide to, how can I cancel my appointment?

A: Notify us at least 48 hours prior to the service, otherwise, you have to pay a cancellation fee.

Q: I would like my refrigerator to be cleaned, however I forgot to defrost it.

A: Sadly the cleaners can't sanitise the unit if it has not been emptied and defrosted beforehand.

Q: Can I have something cleaned after the cleaners have already started cleaning?

A: Yes, you can add another cleaning task to the list, as long as it's within the booked time range. You can also replace one task with another and change the priorities of each task if the booked time isn't enough.