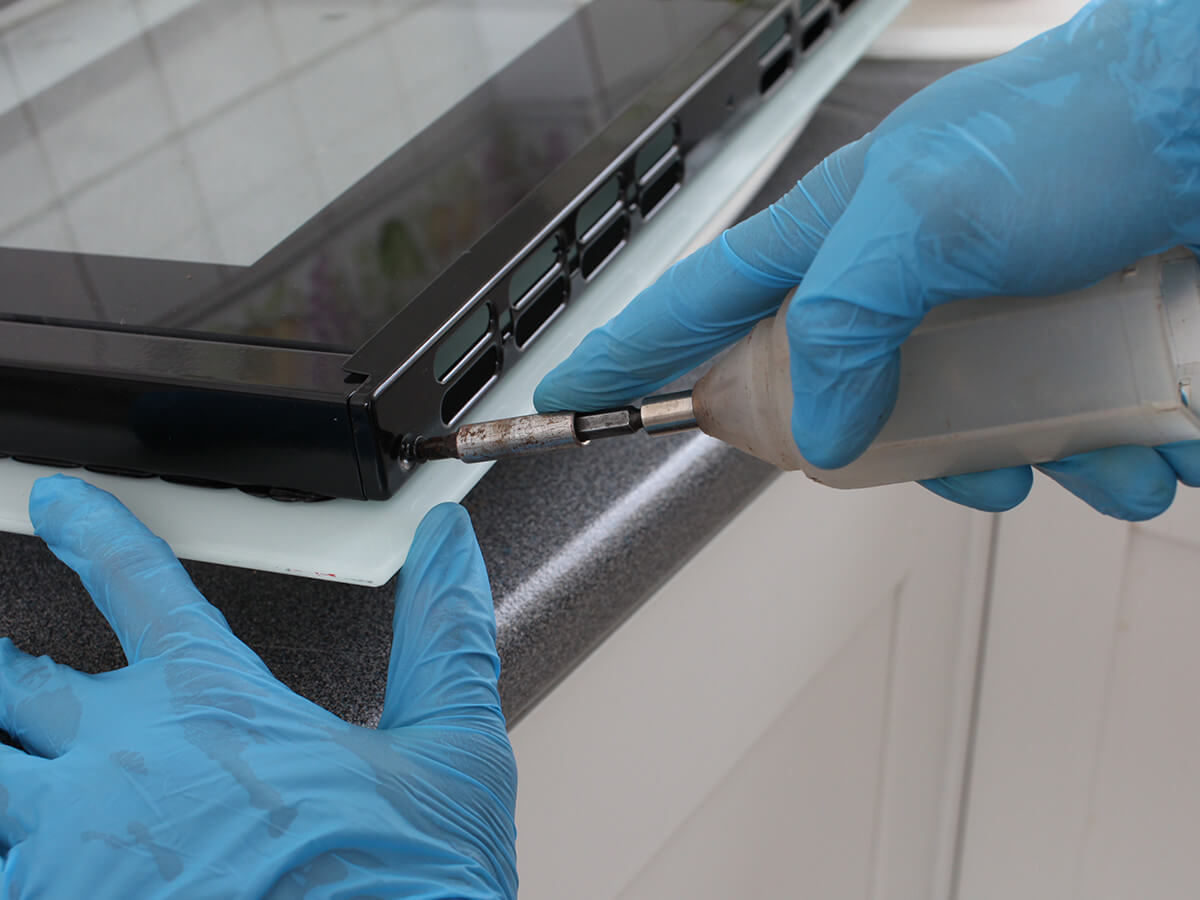 Deep Oven Cleaning in Brisbane That Will Make a Difference
Have you noticed that your Sunday roast tastes a little different these days? Or your sponge cake fails to rise every time you feel like having a homemade treat? Well, maybe it is time for an in-depth oven clean! Fantastic Cleaners can be your reliable provider of high-quality oven cleaning in Brisbane!
Whether your appliance runs on gas, electricity or both, the fantastic oven cleaning experts have the know-how to dismantle and sanitise each individual part of it. This will guarantee the extending of your oven's lifespan and lower electricity consumption!


Ready to book with us?
How Will Your Oven Cleaning in Brisbane Go?
The service is designed to clean your appliance in detail, where professional methods are applied. The results are visibly different if compared to the condition of your oven after a do-it-yourself type of cleaning.
That is because the professional oven cleaners in Brisbane rely on industry-grade cleaning detergents and equipment, which cannot be purchased over the counter. The technicians follow closely industry standard practices that include the following steps:
The cooking appliance is first inspected.
A protective mat is then placed around the cooker.
All removable parts, such as trays and racks, are taken out and cleaned individually. The removable oven door can also be cleaned if necessary.
Carbon deposits from burnt-on food particles are carefully scraped off.
Oven degreaser is applied to the inside walls of the appliance.
The oven cleaners will pay special attention to the fan, grill and the oven door, where grime tends to hide.
The inside of the appliance is then thoroughly wiped off and all elements are reassembled again.
Finally, your oven is polished and dried inside and out to a perfect finish.
Get an instant quote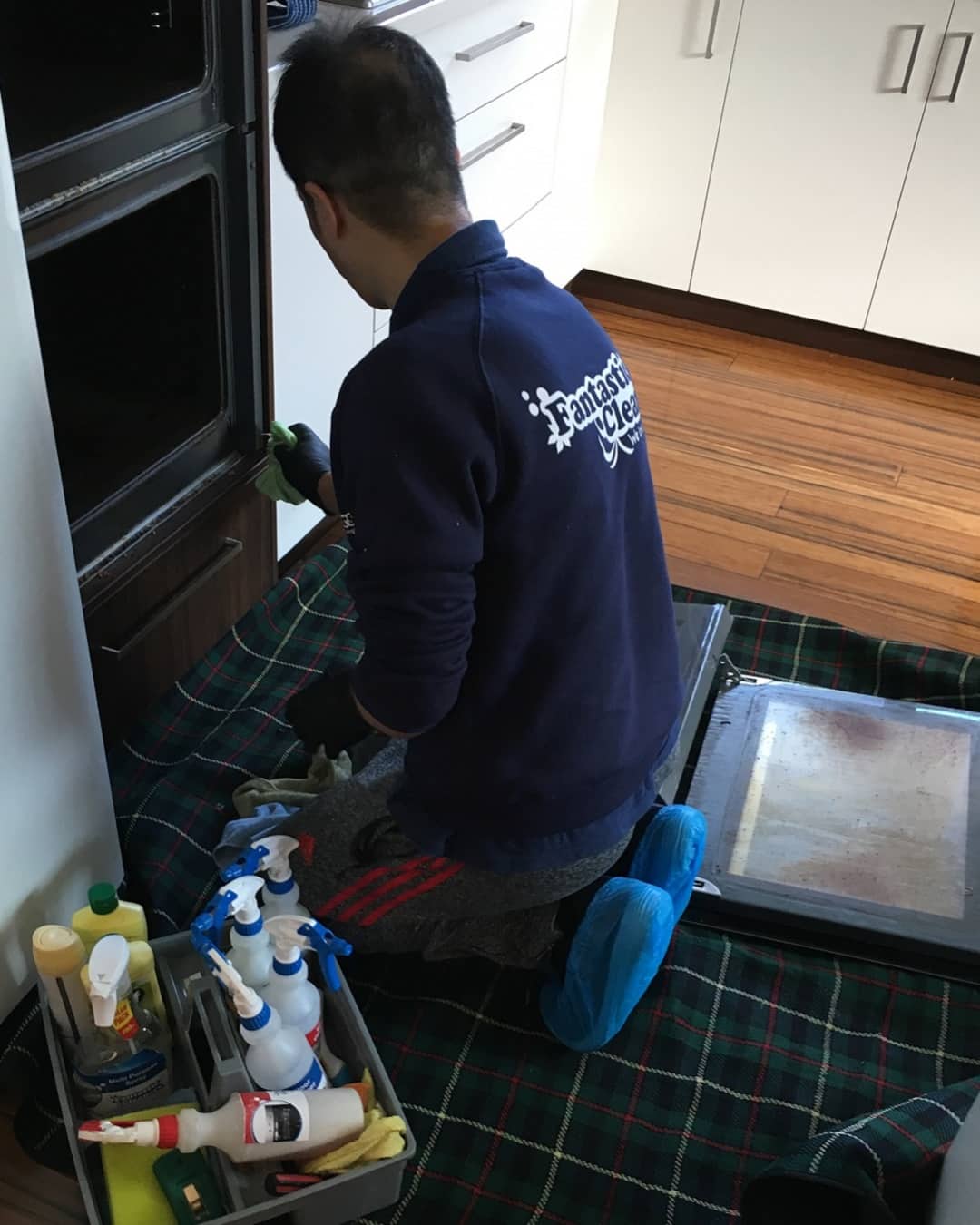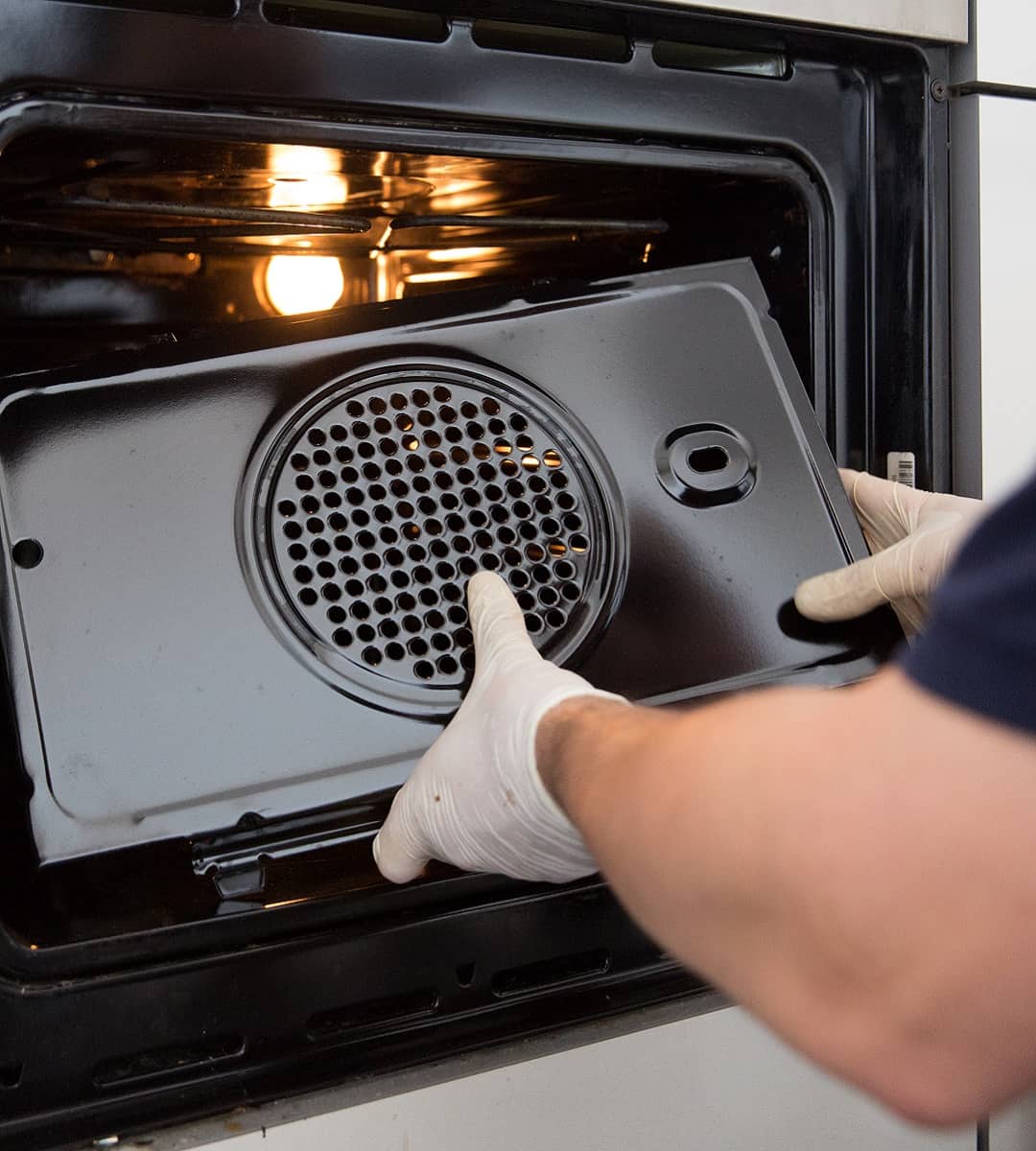 The Oven Cleaners in Brisbane to Rely on
When you trust the experts to make your oven look as new, you can rest assured that they are fully qualified andinsured to perform the job.
Furthermore, they are prompt, polite and friendly, and approach each oven cleaning task in a professional manner. The specialists arrive, equipped with the appropriate tools and cleaning detergents, so they can return your appliances to their original sparkling condition.
You can take advantage of professional free advice from the technicians and raise any concerns that you may have.
Whether you need an oven cleaner in north Brisbane, the southside or some other area, just give us a call and we will check for an available specialist near you.
If you need to know how much the professional cleaning of your oven would cost, how we operate or something else, don't hesitate to contact us!
You can also get oven cleaning as part of move out cleaning service.


Get an instant quote
Frequently Asked Questions
Q: How long does it take you to clean the oven?

A: This depends on the type of oven (single or double) and in what condition it is. Usually, between one and two hours.

Q: How often do I need my oven cleaned?

A: Every six months is our recommendation. However, the size of your household, the frequency of use and whether the oven has a self-cleaning feature are all factors to consider.

Q: Is cleaning the range hood included in the service?

A: We can clean the range hood, however, an additional cost applies. Still, we could offer you a special package price for an oven clean combined with stovetop, range hood and splashback.

Q: How long after cleaning the oven can I cook?

A: It is possible to start cooking almost immediately after the service. Still, it is best to preheat the oven and wait for about a min before inserting the food.
Q: Can you clean the space in-between the glass of the oven door?

A: This depends on whether the glass is sealed. We endeavour to dismantle the appliance into its individual parts, whenever possible, so they can be cleaned separately.

Q: Are you available for BBQ cleaning?

A: Yes. The technicians can provide professional BBQ cleaning in the city of Brisbane. Just contact us and we will check availability and promptly arrange an appointment for you.

Q: How do you manage to clean behind the grill? Is it removed in the process?

A: We do not attempt to detach the grill element or the integrated fan element in convection ovens. However, we clean as much as we can behind and around the electrical parts, which cannot be removed.

Q: Do you clean commercial kitchen appliances?

A: Yes, we can provide technicians who are certified in commercial kitchen cleaning.

Q: Is this a messy job? I don't want to clean after your cleaners are gone.

A: The technicians we work with are professionals and will ensure to protect the area around the appliance beforehand. They always wear disposable overshoes, as well.

Q: Do you perform oven repairs?

A: No. We commit to rectifying any unlikely mishaps, where a cleaner has caused a damage to your cooker.
Meet our Fantastic Family