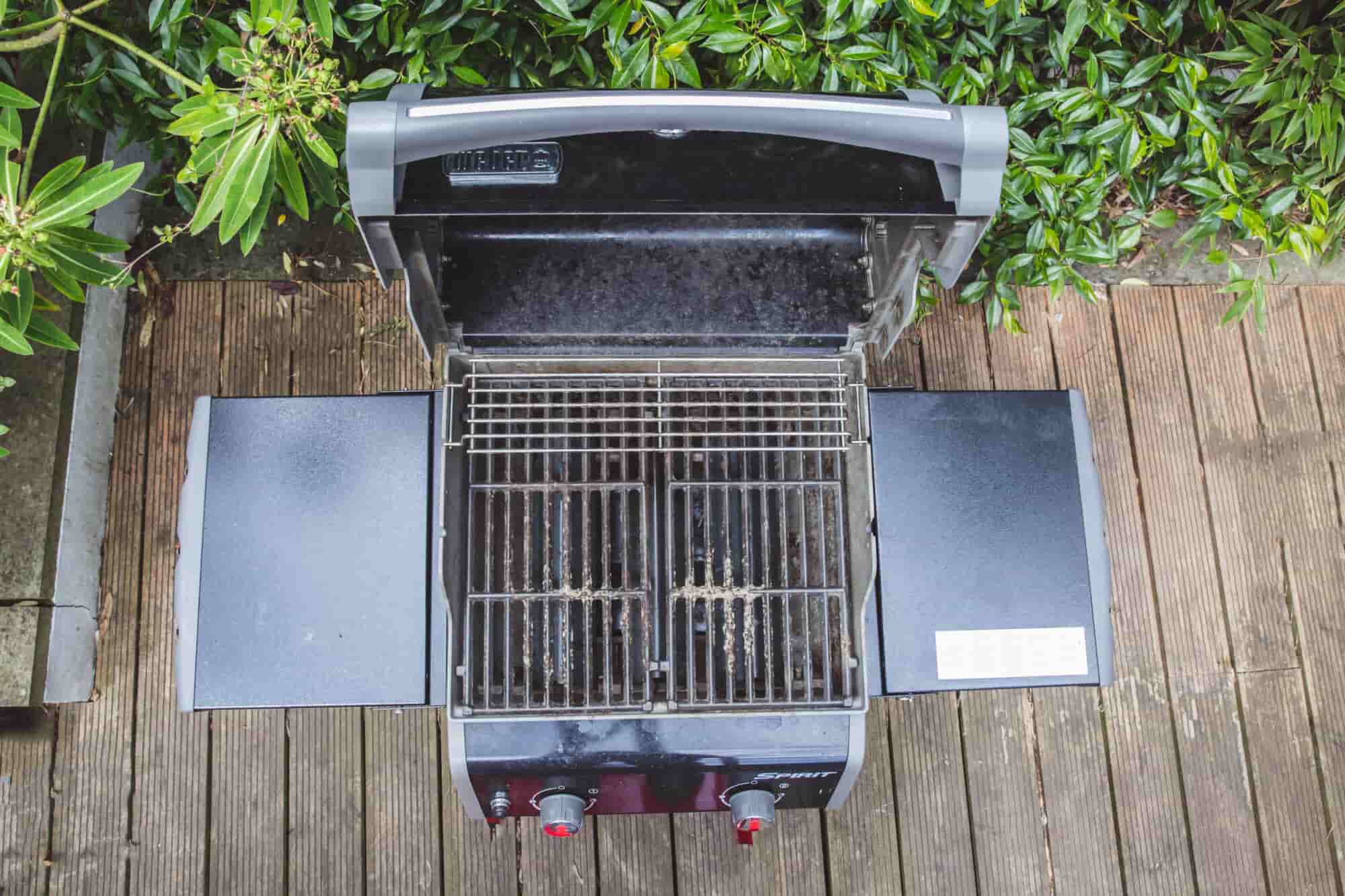 High-quality BBQ Cleaning in Brisbane
Maybe you like to have friends or family gathering in your garden and want to make some steaks or grilled vegetables. You may be in the unpleasant situation of finding out that your grill just doesn't work as efficiently as it used to. If you sense strange smells after some time using it, you'll need to have the BBQ cleaned every once in a while to prevent or remove them.
Fantastic Cleaners can offer you our reliable and easy-to-book BBQ cleaning in Brisbane. The BBQ cleaning technicians will tackle the sanitising work thoroughly and efficiently to ensure your appliance works perfectly, getting rid of grease and burnt food in no time!
Get an instant quote
Why Go for Professional BBQ Cleaning Services in Brisbane?
The benefits of choosing professional BBQ cleaning are plenty. Besides ensuring more free time and doing the hard and messy scrubbing work for you, the experts can guarantee:
Excellent results every time: The cleaners are proficient in what they do. They have experience in sanitising all makes and models of BBQs.
Effective cleaning process with the help of premium tools and products. Each part of the grill will be cleaned and scrubbed of grease. All components will be left impeccable after the technicians do the work.
7-day a week availability: We work every day, including on weekends and public holidays.
Friendly and responsive attitude: The cleaning experts can share some maintenance tips with you. You can ask them any question regarding your grill and how to take care of it.
Regular cleaning services at your disposal. You can have your BBQ sanitised as often as you wish to keep it in perfect condition, ready to use at all times.
Booking with Fantastic Cleaners is simple. Just use the online booking form or give us a call! We will get in touch with you as soon as possible and arrange the BBQ cleaning you need for a suitable day and time.
After booking BBQ cleaning in Brisbane from Fantastic Cleaners, the technician will arrive at your address. They will bring the necessary equipment for the job, which includes:
Grill scraper
Stiff wire brushes
Polishing cloths
Paper towels
Protective oil
Steel wool
Protective mat
A set of screwdrivers
Get an instant quote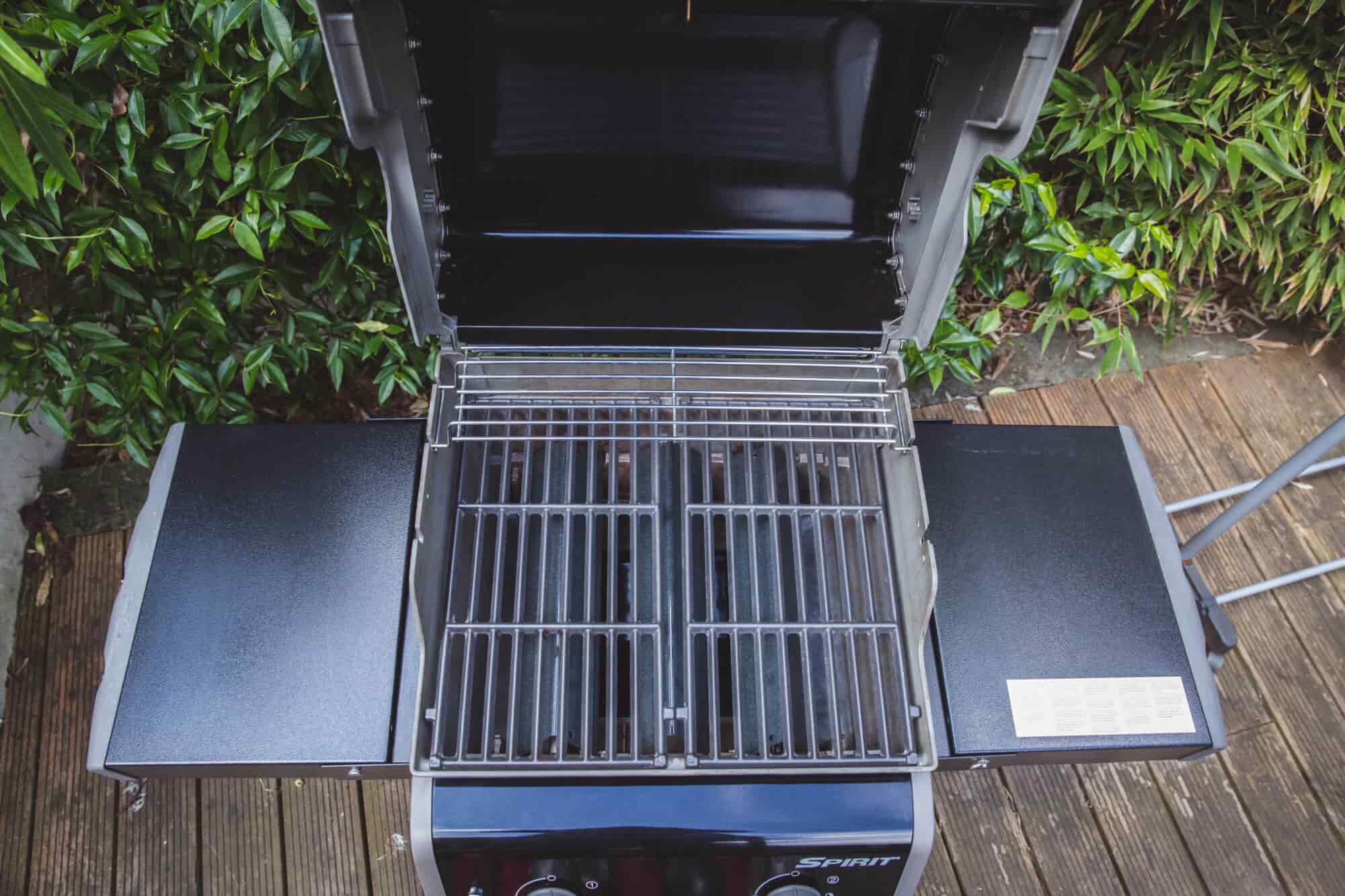 Our barbeque cleaning method explained
Here is how the grill cleaning process goes:
The technician will cover the surface below with a mat to protect it from grease and dirt splashes.
Using a stiff wire brush, they will clean the grates, warming racks, and grills in detail. After removing the bars, the cleaning expert will also sanitise the burners.
They will polish the trays and clean the roast hood completely. In case your barbeque has a cabinet, the technician will clean it inside and out.
Using a degreasing detergent, the cleaner will spray the inside of the appliance and scrub it well. Afterwards, they will rinse the chamber and dry it using cloths or paper towels.
Your BBQ will be covered inside with a protective oil to prevent it from getting rusty.
The final stage involves reassembling all removable parts and polishing the grill.
After completing the cleaning work, the expert always checks if the appliance works properly.
Get an instant quote
How to maintain your BBQ after a professional cleaning job
To help your barbeque work longer and not mix the tastes of the cooked food, you need to clean it after every use. We recommend that you:
Remove food particles and grease from the grates, chamber, and warming racks.
Protect enamel surfaces like cast iron from rust by spreading vegetable oil on them. Do this after each use of your BBQ.
Replace the fat absorber every few uses.
Keep the hood of your grill closed at all times.
Follow the tips above to maintain your grill in perfect condition and use it for a long time.
Get an instant quote
Frequently Asked Questions
Q: What is the price of the BBQ cleaning service?

A: It depends on the condition, size, and type of your appliance. Before booking your barbeque cleaning, you will get a free quote.

Q: Where does the cleaning work happen?

A: We clean BBQs on-site only using protective mats before we start.

Q: Do I have to provide the cleaning detergents for my BBQ cleaning?

A: No, the experts we send bring all the necessary tools and products for the service. They are included in the price.

Q: Can you repair my BBQ?

A: We don't provide this service and can offer you only professional cleaning of the appliance.