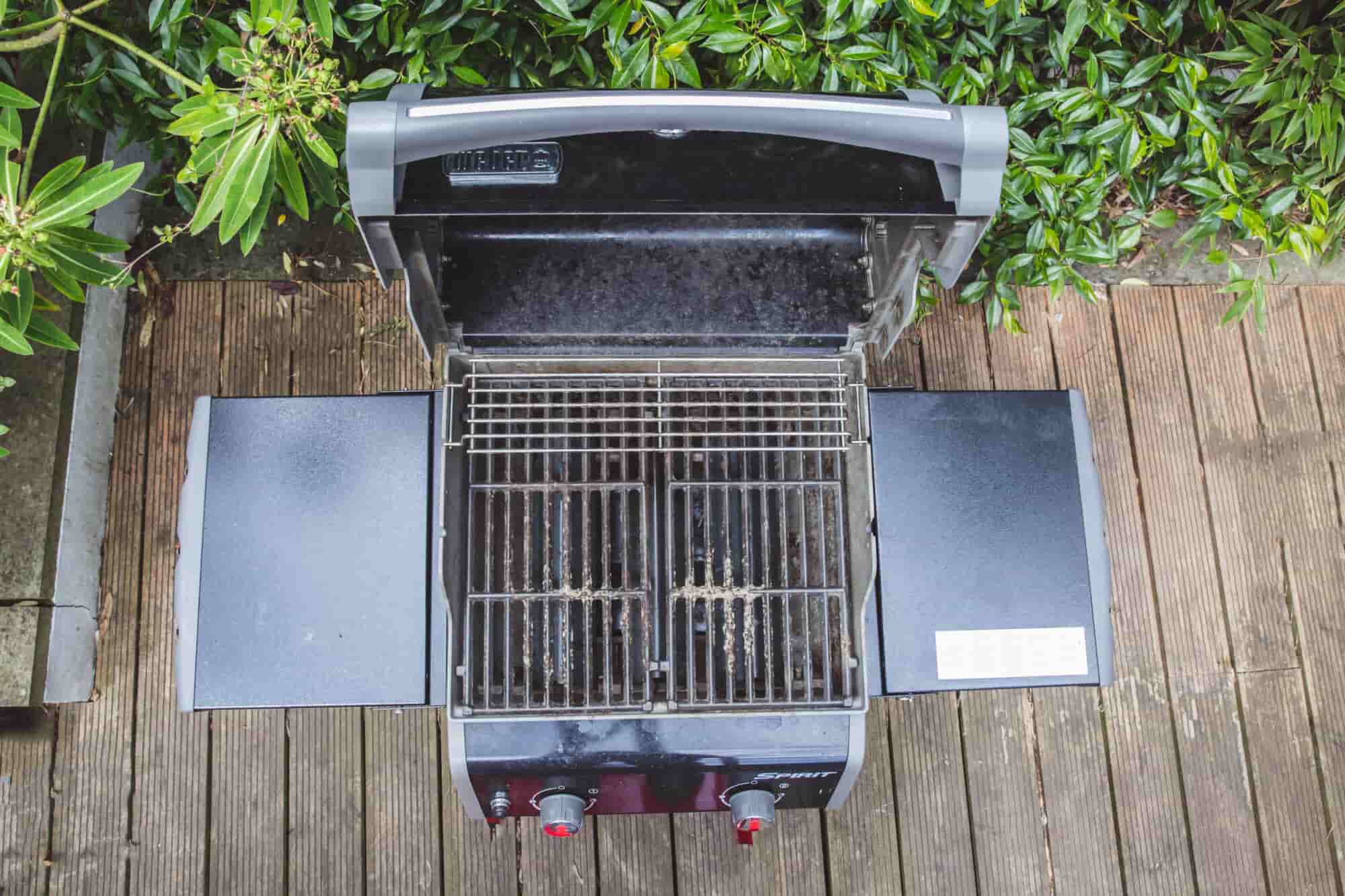 Superb BBQ Cleaning in Perth
After using your BBQ often, you may notice that it doesn't cook as it used to any more. If you want to have it restored to its functional and clean state, you can rely on Fantastic Cleaners' BBQ cleaning in Perth. They will degrease and scrub the whole appliance inside and out.
Our BBQ cleaning services are implemented by fully insured, trained, and skilled experts. They can make your barbeque clean and spotless in just a few hours.
The booking process is easy and only takes a few clicks! You can rely on us for timely and professional barbeque cleaning.
Get an instant quote
Choose Professional BBQ Cleaning in Perth to Get the Best Results
Don't want to spend endless hours scrubbing and wiping all components of your grills? Why not leave this to the experts? They are trained and will take care of your appliance in a speedy and efficient manner. The cleaning technicians we work with have extensive knowledge and skills and can clean all types and models of barbeques.
Using our BBQ cleaning services in Perth, you take advantage of:
Our effective cleaning procedures.Every component of the appliance will be scrubbed and wiped cleaned. The results are guaranteed to impress you!
We provide and use high-end cleaning equipment. The experts know how to tackle every task and do it with professionalism.
All-week-round availability. We can offer you BBQ cleaning in Perth 7 days a week, including during public holidays.
Customer service team, ready to help you. You can get in touch with us to discuss any matter concerning your BBQ and the service.
Helpful BBQ maintenance tips. You can rely on the cleaner for all kinds of advice about your barbeque.
Regular BBQ cleaning. In case you use your appliance quite often, this service is perfect for you.
Get an instant quote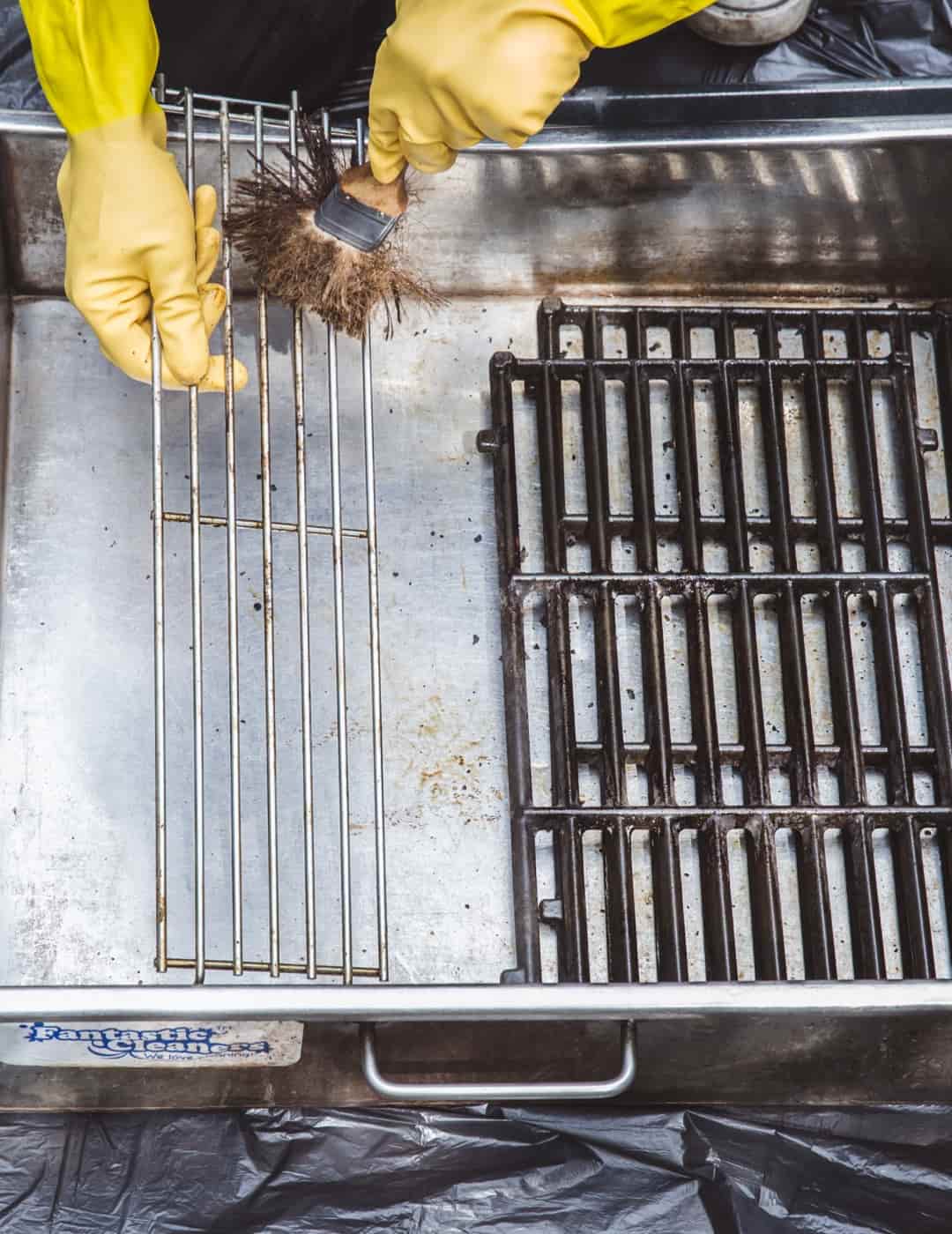 How Do We Carry Out the Barbeque Cleaning Work?
If you rely on us for your BBQ cleaning in Perth, you can expect a professional equipped with the needed tools and detergents. These include wire grill brushes, scourers, grill scrapers, paper towels. The tools also include polishing cloths, steel wool, and protective gloves and mats.
The cleaning process involves the following steps:
We cover the deck, patio, and other surfaces with a mat to protect them from splatters and stains.
We inspect the BBQ before we start working on it.
We brush the cooking grills and grates after removing them.
We remove the flavour bars and clean them, brush the burners and clean them, too.
We spray inside the BBQ with a fast foam or degreaser and scrub it well using a wire brush. The sanitised surfaces are then rinsed with water.
We spray the inside of the BBQ with oil to protect it from rust. We sanitise the bottom and drip trays under the barbeque and inside the hood.
We reassemble all parts, cleaning and polishing all surfaces in and out.
Finally, we inspect the grilling appliance to make sure everything is functioning perfectly.
Instead of using dip tanks, the cleaners scrub all BBQ components by hand. And, in case you need it, they can give you helpful tips on how to maintain your BBQ afterwards so that it remains in perfect condition. We recommend you clean the appliance after every use.
Get an instant quote
Frequently Asked Questions
Q: How often do I need to clean my BBQ?

A: You should clean the grills and racks after each use. Professional cleaning may be needed a few times in the year, depending on how often you use it.

Q: What happens if a cleaner breaks my BBQ?

A: Don't worry about that - the technicians are all covered by insurance.

Q: Do you clean the barbeques inside and which parts?

A: We clean all internal and external components and surfaces of the appliance by hand.

Q: What kind of detergents do you use?

A: We select the best available cleaning products. They are proven to be effective in the removal of grease and stubborn splatters.