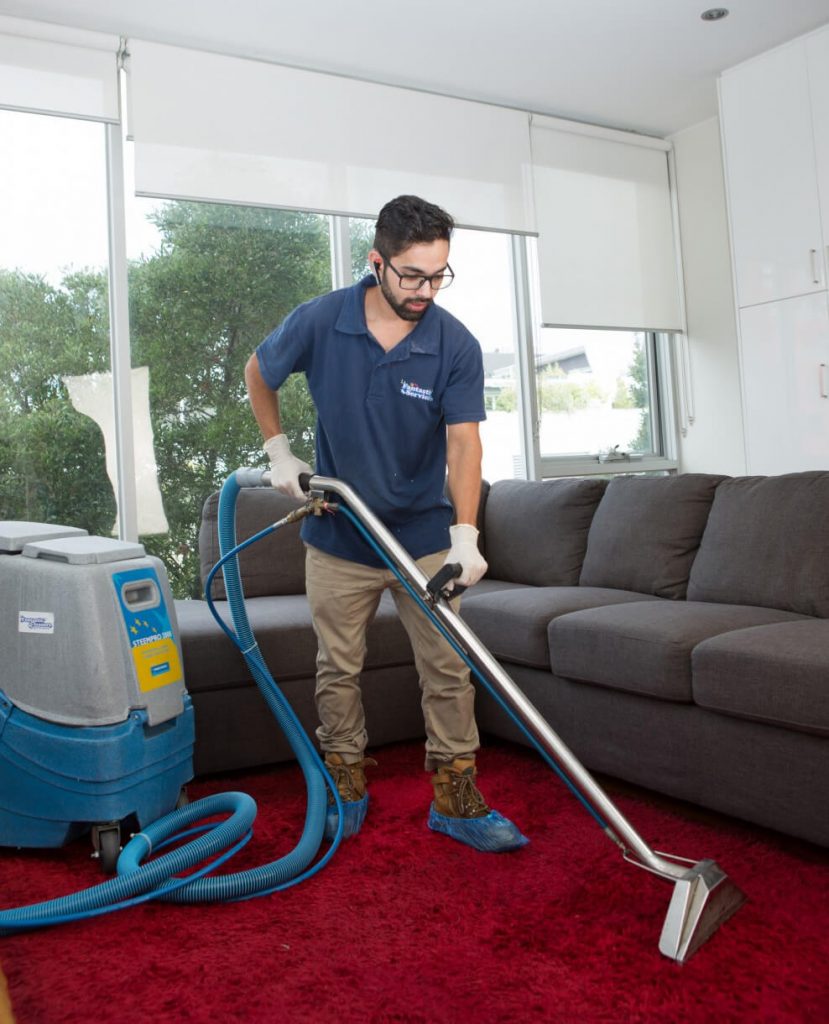 How the Carpet Cleaning Service in North Lake is Done
Due to high volume of foot traffic, stains and spills, your carpets and rugs get damaged and dirty over time. This makes them lose their initial appeal and the aesthetic value they provide for your home.
With dirty carpets, you might experience odours, stains, and flattened fibres. Although you may try to solve these problems on your own, the chances are that you'll make the situation worse as you may not be familiar with the type of material they are made of and the best way to clean them.
That's why we advise you to trust the carpet cleaning pro from Fantastic Services. They will take care of all odours and deeply ingrained stains in your carpets and rugs.
As a company that relies on tried and trusted cleaning methods, we use industry relevant carpet cleaning methods that will leave your carpets looking good once again.
Get an instant quote
Why Choose the Fantastic Services Carpet Cleaners in North Lake?
We know that your carpets and rugs mean a lot to you and to the aesthetic value of your home. But sometimes, they get dirty with spills and stains and high foot traffic. This is why we ensure that you get the best carpet cleaning service possible by offering a fully insured carpet cleaning expert who is experienced and trained to give you the best results.
Once the date and time for the cleaning service have been agreed upon, the carpet cleaning pro will arrive fully equipped to handle the cleaning tasks. Furniture will be moved and the cleaning will be done on the spot for best results.
In addition, the pro will bring along with them industry-grade equipment and pet- and child-friendly detergents, as we are conscious of your and your family's health and safety.
What's more is that you can also benefit from our experienced Customer Care staff, who are there to help answer any questions you may have.
Get an instant quote
The Cleaning Process
The cleaning process starts with the moving of all furniture that is currently on top of your carpets and rugs so that they can be cleaned easier.
As a next step, the carpets and rugs are vacuumed so that larger pieces of dust and dirt are dislodged.
Using industrial grade equipment, the pro will then apply the hot water extraction method, pretreating the stains with the right detergents and following this with the extraction of moisture from your carpets, leaving them nearly dry and ready for you to use.
As an added service, you can also opt for Scotchgard protection of your carpets and rugs, which means stains are less likely to settle on them, or our carpet deodorising service, as well.
Get an instant quote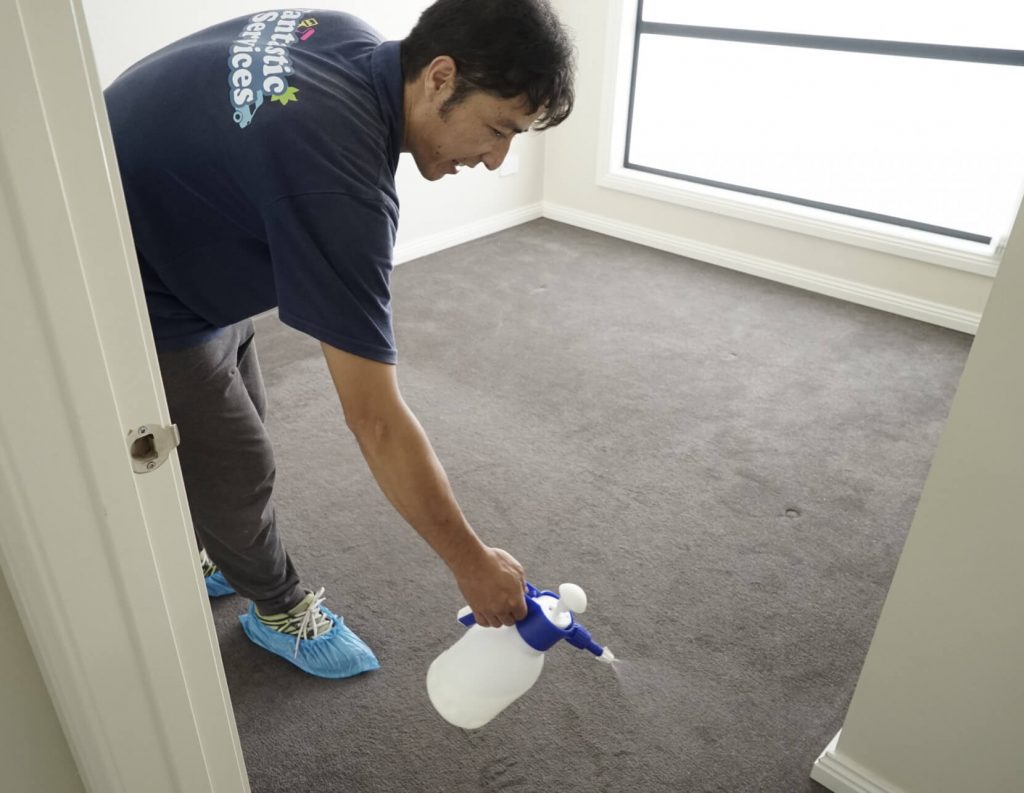 Local Carpet Cleaners Near You
Carpet cleaning is one of our many services we have full coverage in Perth. So, you can count on local cleaning experts, who can swiftly come to your home address or place of business to perform the service and restore imaculate look of your carpets. Every area is included, but here you can see some of our top places with highest demand:
Frequently Asked Questions
Q: How long does it take for the carpet to dry?

A: This will ultimately depend on the type of carpet you have. While regular carpets can dry within 3-4 hours, carpets made of woollen fibres can take up to 6 hours. In addition, the drying time will depend on the ventilation in the room, although the pro can bring in an air dryer for free to your property to speed up the process.

Q: How long does the service take?

A: This will depend on the general condition of your carpets and rugs, the total size of carpeting which needs to be cleaned and the type and size of the stains. Some average time frames are: 30-40 minutes for one bedroom, 50-60 minutes for two bedrooms, and around 70-80 minutes for two bedrooms and a hall or stairs.

Q: How often should I have my carpets deep-cleaned?

A: This will depend on how much foot traffic your carpets are getting and whether they're regularly exposed to dirt and stains. We advise that you have your carpets deep cleaned at least once every six months.

Q: Are the detergents you use safe for my family and me?

A: We use tested, eco-friendly and biodegradable cleaning products which are safe for you, your children and pets, thereby reducing the service's carbon footprint.