Oven Cleaning Perth Prices
Oven Cleaning Prices
| Appliance Type | Fantastic Club price* | Non-members price |
| --- | --- | --- |
| Single Oven – 60cm | $135 | $175 |
| Double Oven (2nd oven is smaller) - 60cm | $185 | $225 |
| Double Oven (2 same size ovens) - 60cm | $235 | $275 |
| Single Wide Oven - 90cm | $160 | $200 |
*The minimum for the service is $175, but if you buy the Fantastic Club it's $135.
Get a free instant quote and check our availability in your area

Why not become a member of the Fantastic Club?
This gives you savings on a wide range of property cleaning and maintenance services for your home, office and garden. Check all club benefits.
How about a Fantastic Deal?
Expert Oven Cleaning in Perth at Low Rates
How many times have you ended up in grease up to your elbow in an attempt to clean the oven yourself? Why not let Fantastic Cleaners assist you in this cumbersome task with professional oven cleaning in Peth? We will send a qualified technician, who has the experience and the right equipment to do the oven cleaning for you.
We offer oven detailing services that are designed to return all types of cooking appliances to their original sparkling condition. So whether you have a free-standing range cooker, a modern built-in oven and a stove top, or you cook your dinner in an antiquated Reyburn, we can provide professional deep cleaning solutions and make them look as new. Additionally, we offer expert BBQ cleaning, so you can fully enjoy those recreational moments with your guests in the garden.
Get an instant quote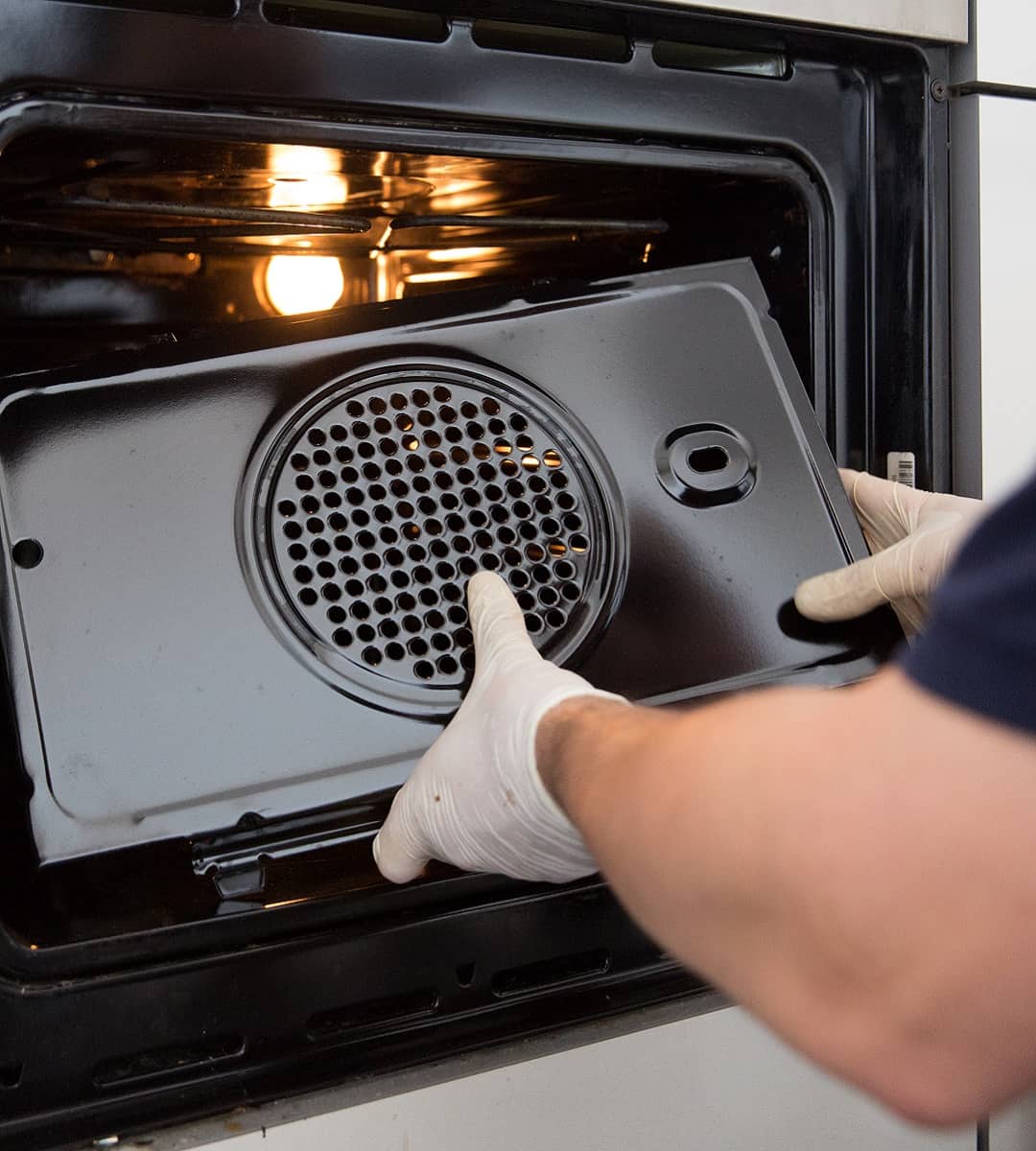 The Step-by-Step Guide to Our Oven Cleaning Service
Firstly, the oven cleaners perform a free inspection of your cooking appliance to determine the appropriate cleaning method. Depending on the type and the model of your stove, different cleaning detergents may need to be applied.
To avoid mishaps with the surrounding area, a protective mat is placed to cover the immediate flooring.
The technician then removes all the detachable parts, which are cleaned individually.
Specialised degreaser is, then, applied and all carbon deposits and burnt-on food particles are thoroughly scraped off.
The oven chamber is, then, wiped off from all detergent's residuals, along with the dissolved grease.
The oven door is cleaned (inside and outside) with an appropriate cleaning agent.
Finally, the oven cleaning specialist will polish the cooker (internally & externally) to a perfect finish before placing back all removable parts.
Excellence is the result that comes with our oven cleaning and detailing service. It is based on the expertise of certified and qualified technicians and on the professional cleaning detergents and accessories they use.
Get an instant quote
Why Resort to Our Fantastic Oven Cleaning in Perth
A good reason or two to get in touch with us:
Great value for money
Professional customer care support
No extra charge for out-of-hours bookings
Free quotes with no obligation to commit
Discounts on combined services
Convenient booking channels
Our customers often are:
Busy working mums - Families with kids regularly take advantage of our professional oven cleaning service.
Pregnant women, elderly or disabled people - Sometimes, you are physically unable to perform certain household chores.
Clients, who suffer from allergies or respiratory conditions are not advised to inhale or use domestic oven cleaning products.
Tenants - Whether to secure getting their bond back in full or another rental inspection is in view, tenants make sure that their range oven is in top condition.
Landlords and real estate agents - new tenants will not be pleased if the oven is not professionally scrubbed and does not look as new before they move in.
Get an instant quote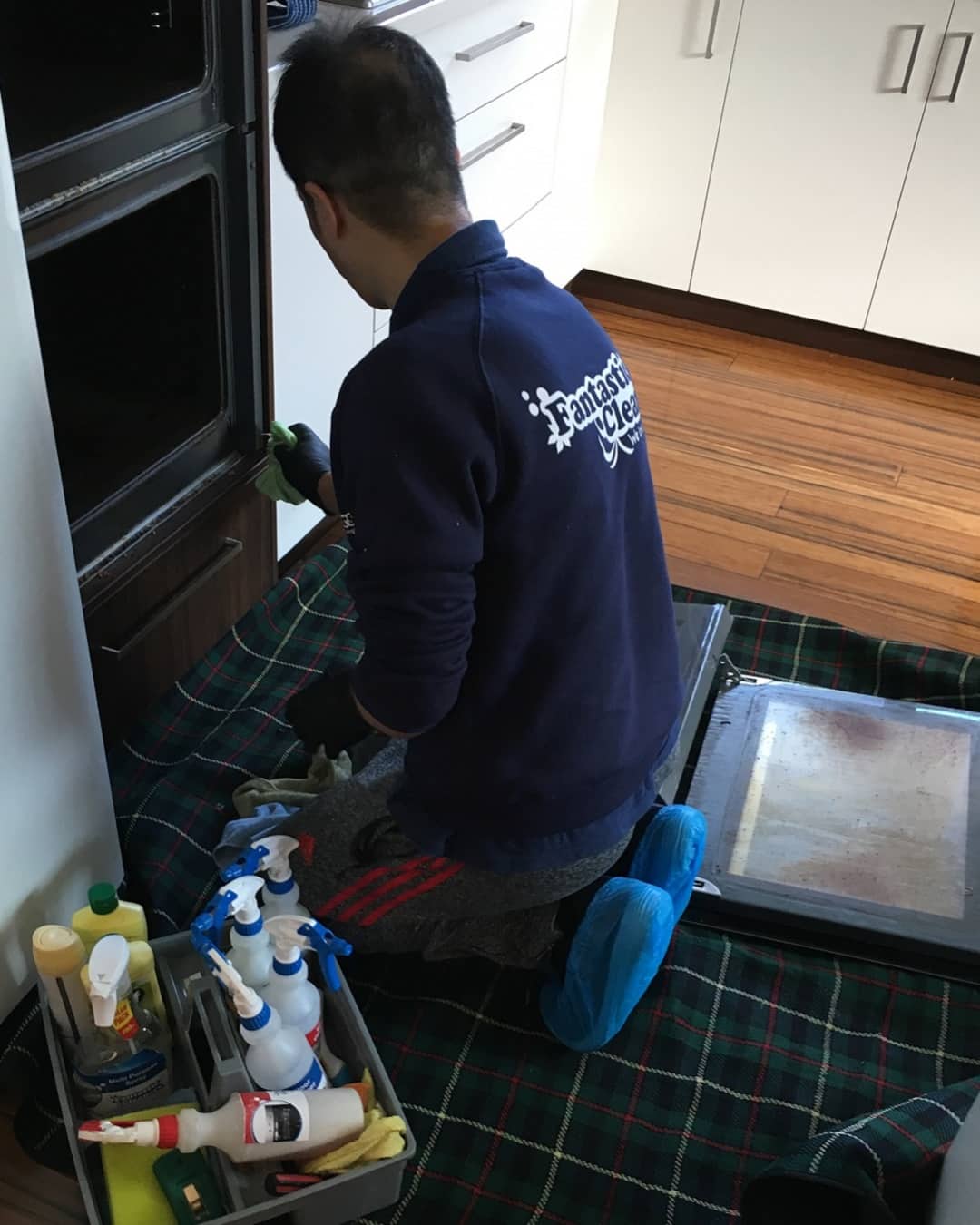 Frequently Asked Questions
Q: I have a self-cleaning oven. Do I need to clean it professionally?

A: Yes. It is recommended that you clean your oven professionally at least once a year even if it has a self-cleaning feature.

Q: I am allergic to common oven cleaning detergents. What products do you use?

A: We do not use caustic detergents. We apply cleaning products that are safe for domestic use and are fume-free. Please, be assured that we can provide alternative and eco-friendly solutions, supplied by Enzyme Wizard, upon request.

Q: How long after the service can I use my oven again?

A: The appliance is ready to be used straight after our professional cleaning. Please, just turn it on high for about 10-15 minutes before placing any food inside.

Q: Do you clean commercial ovens?

A: Yes. We have certified technicians, who are qualified to service industrial and commercial ovens.
Q: How long does it take you to clean the oven?

A: Depending, on its size, model and the condition that it is in, the service may last between one and half to two and a half hours.

Q: Do you clean gas ovens?

A: Yes. We clean all types of cooking appliances, no matter if they run on electricity, hard fuel, gas, or they are dual-fuel. Additionally, we can deep clean other household appliances, such as dishwashers, dryers, microwave ovens, freezers and refrigerators.

Q: Can I postpone my appointment for another day?

A: Of course. We understand that things come up, sometimes. Please, get in touch with us no later than 24 hours prior to your original appointment and a member of our customer care team will assist you with making the required changes to your booking.

Q: How often do I need to clean my oven?

A: This depends again on a number of factors. Ovens, which have an integrated self-cleaning function may require a professional cleaning once a year. Generally, we advise our clients to benefit from our reminder service and have their appliance cleaned regularly at six-month intervals. Additionally, your household size and style of cooking, as well as the level of daily/weekly use, also play a role in gauging the frequency of professional care maintenance that may need to be applied.
Meet our Fantastic Family