Our House Cleaning Service in Melbourne Means No More Chores
Book your regular cleaning appointment with Fantastic Cleaners Melbourne and forget about the drudgery of dusting and mopping every Sunday. Our house cleaning services are designed to help you enjoy more free time with your family and friends.
The service is not bound by contracts and can be as personalised as you want it to be. It is hourly based, so you decide what cleaning chores to put on your checklist, depending on your household needs.
The regular cleaning service can be scheduled on a daily, weekly or monthly basis when the same cleaner can assist you with all your cleaning priorities.
If you want to terminate your regular appointments with us permanently, only a 7-days notice is required (minimum of 2 sessions applies).
Did you know:
According to a 2012 study, the average Australian spends around 2 hours daily on various housework tasks, like food preparation and clean up, clothes and laundry care and other domestic work, such as general house cleaning. That's basically 1 month of the year, which is a lot of time spent on cleaning.
Get an instant quote
How much does regular cleaning in Melbourne cost?
Why Trust Your Personal House Cleaning Assistant
The Melbourne based house cleaners are fully trained in contemporary housekeeping and undergo advanced coaching on how to build a working relationship with the customer, based on mutual trust. Their friendly yet professional approach is the foundation for a smooth delivery of our routine domestic cleaning service to many families in Melbourne.
The housemaids & housekeepers are:
Pre-screened and interviewed in person prior to employment
Comprehensively insured against damages
Punctual, experienced and diligent
Fully qualified to operate industry-powered equipment
Employ advanced and safe cleaning methods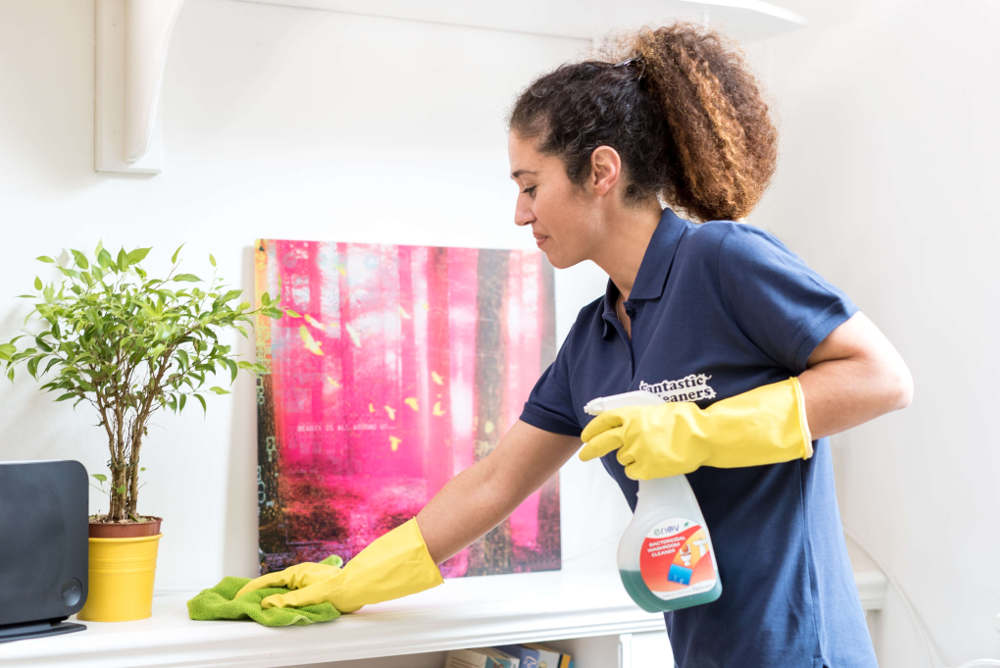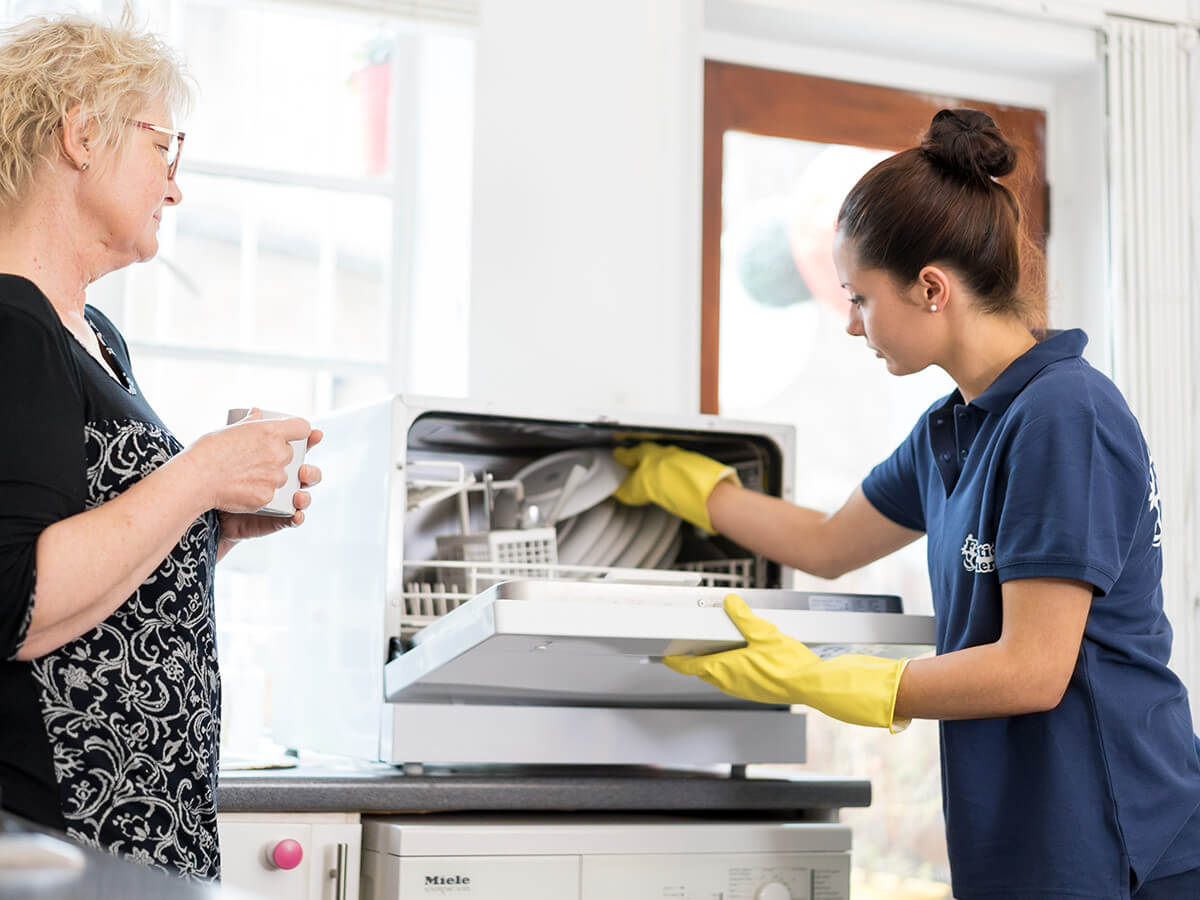 The Home Cleaning Process and What to Expect
After a busy working day, the school run or after doing some errands, you will come to a clean and organised home every time after your regular cleaning session, because:
All the surfaces will be dusted and polished: furniture tops and shelves, window sills, banisters and mirrors.
The floors will be vacuumed and mopped.
The carpets and rugs will be thoroughly vacuumed.
The bin bags - replaced with new.
The kitchen will be presentable and sanitised: all appliances, the sink and benchtops are wiped and disinfected.
The bathroom/wet room will be fresh and clean: the sink, the toilet, the bathtub and shower, as well as the mirrors and all other fixtures will be polished.
Upon request you can have the following tasks added to your regular cleaning schedule:
The laundry can be ironed.
The bedding - changed.
The plants can be watered.
The pets, if you have any, could be fed.
The dishes - washed.
Please, note that you can also add some one-time cleaning tasks to your priority checklist. (Additional costs may apply.)
Furthermore, other deep cleaning solutions from our wide range of services may be available to you at discounted rates, when you combine them with your regular cleaning booking.
Get an instant quote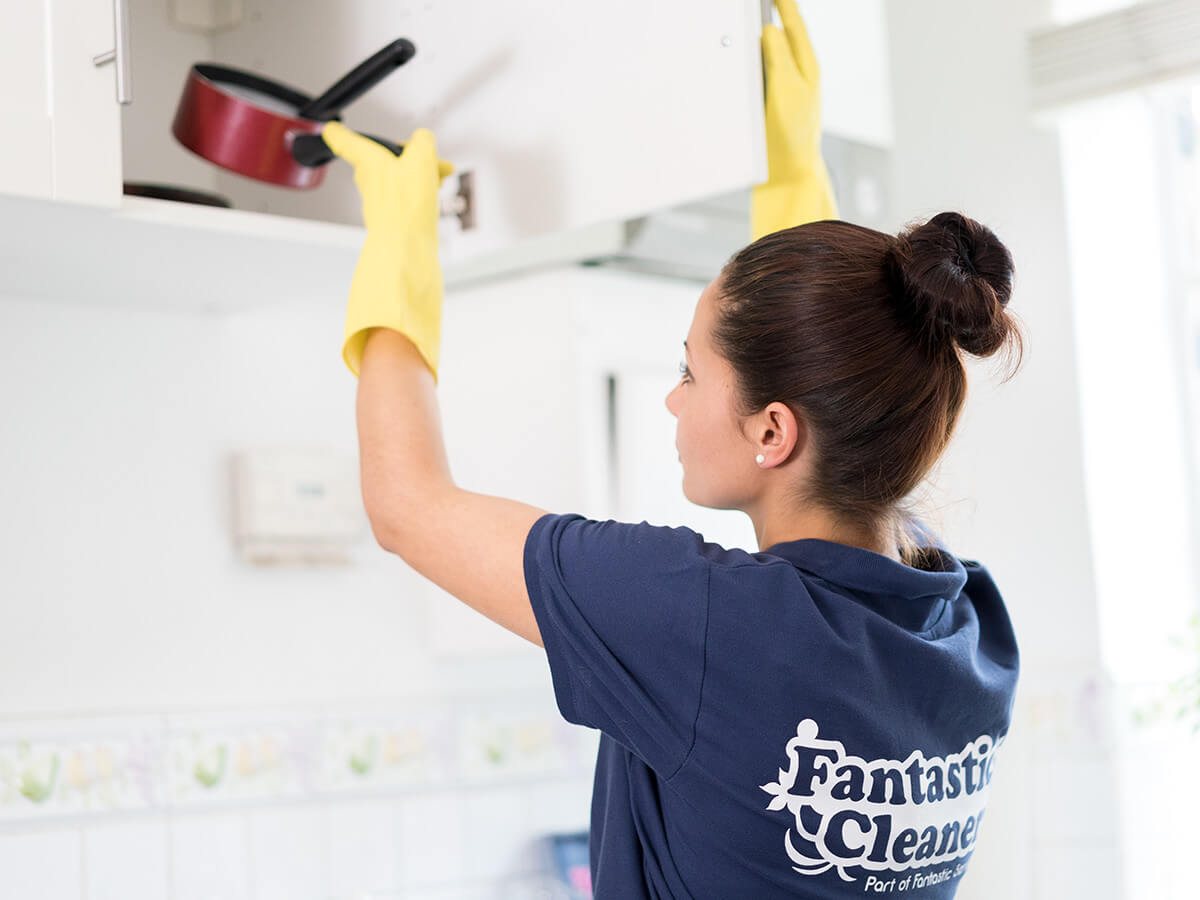 Frequently Asked Questions
Q: Can I change the day of my regular weekly appointments?

A: Yes. Please, inform us about any day and time changes to your routine session well in advance (preferably, 48 hours prior to your appointment). Otherwise, we may not be able to provide you with the same cleaner, if they cannot reorganise their own working schedule.

Q: I have a small dog. Is this a problem?

A: We are a pet-friendly service provider. We are happy to provide you with our services, as long as your pet is friendly and your house cleaning assistant is notified about the presence of a cat or a dog in the property. Please, note that the housekeeper can feed your pet, upon request.

Q: I am moving cities very soon. Are there any charges if I no longer require your service?

A: As this is a non-contract based service, we only require a 7-day notice to cancel your routine domestic appointments. Please note, that you can continue to benefit from a tidy home on a regular basis by transferring the service, if you are moving to Sydney, Brisbane or Perth. We can provide you with a dedicated house cleaning assistant in any of these locations.

Q: I prefer if the housemaid uses my cleaning detergents. I also have a powerful vacuum cleaner that is very efficient. Is that OK?

A: Yes. The cleaners are equipped with all the tools and cleaning kits, required for the job. However, it's OK if you choose to use your own. Please, remember to ensure that you do not run out of any particular detergents, which the cleaner might need to complete a specific task.
Q: Can my weekly cleaning sessions be booked on Sundays?

A: Yes. We operate seven days a week and you will not be charged extra for public holiday or weekend bookings. The same applies for evening appointments, too.

Q: Can I change the housekeeper if I am not happy with their work?

A: Yes. Please, notify your customer service representative about your request. You will be assisted promptly with all queries or concerns you might have.

Q: I have booked a fortnightly domestic help with the same cleaner. How do I go about having my windows cleaned every two months? Can the cleaner do this?

A: You can discuss with your housekeeper any additional tasks that you might want to include in your session at different intervals. The housekeepers are normally equipped with a small stepladder and they may be able to clean the interior windows. However, the domestic cleaners are not trained to operate the specialised equipment which is employed sometimes for cleaning exterior windows. Please, note that you can book a separate window cleaning service with qualified technicians. Discounts may apply.