Snatch up unbeatable offers today
Domestic cleaning services in Melbourne


Enter your local area code
Use our convenient online booking form to provide us with your Melbourne area code.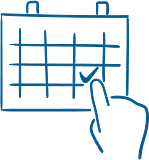 Choose the date and time
Check the available booking slots in real time and pick the ones that suit you best.


You are ready!
Now that you've ensured your home's cleanliness, you can sit back and relax. Expect your cleaner right on time.

Why choose us for your domestic cleaning near Melbourne
Rely on the proven approach and the years of experience of Fantastic professional cleaners for your home's perfect cleanliness.
Completely customisable service
You can choose what and when you want to be cleaned with no long-term contracts. We can assist you with all the cleaning tasks you may have and will design the service to answer your specific requirements fully. You can count on your cleaners 7 days a week.
Background-checked and insured professional cleaners
You can rest assured that your property is in safe hands. All the professionals we work with are vetted. The Fantastic Cleaners around you are fully insured, so you will be compensated if any damages are done to your property during the services.
Eco-friendly service
We apply environmentally friendly cleaning methods, wasting minimum resources, so our services have minimum impact on global pollution. We can provide professional eco-friendly detergents and equipment to ensure a safe environment for your family and pets.
Transparent and simple pricing
The rate you receive is final. We will ensure we explain any costs not included in our quote to you in advance. No additional management fees apply afterwards. Get your free quote via our online booking form.
Fantastic Club benefits
Our premium membership offers priority booking slots, special seasonal deals and promotions. You receive $400 in credits as a Fantastic Club member, which can be used for 10 different home cleaning and maintenance services from our portfolio!
Easy booking management
You can arrange and configure your booking entirely online. Your Fantastic account allows you to make quick and easy booking amendments. However, you can always contact our 24/7 top-notch customer support for additional help or information.
Get an instant quote
How Melbournian regular domestic cleaning services around you look
Our regular domestic cleaning service in Melbourne is designed to be easily accessible and near you so you enjoy more free time with family and friends. Forget about the struggle of dusting and mopping every Sunday. Fantastic Melbourne cleaners are just a few blocks away.
Regular cleaning can be scheduled on a weekly or fortnightly basis. Upon request, we strive to send you the same cleaner every time. Our goal is to make the service as personalised as possible so that your cleaners can assist you according to your specific cleaning priorities, achieving complete satisfaction. Of course, a replacement cleaner can be arranged. For your convenience, you can leave a set of keys for the cleaner so that the service can be done while you are away from home.
The domestic cleaners we work with are fully trained in contemporary housekeeping and undergo advanced training on how to build a working relationship with the customer based on mutual trust. Their friendly yet professional approach is the foundation for our regular domestic cleaning service's smooth delivery. The housekeepers and maids in Melbourne are pre-screened and interviewed in person before employment. They are comprehensively insured against damages and fully qualified to operate industry-powered equipment.
Our regular domestic cleaning service is not bound by contracts and can be as personalised as you want it to be. It is hourly based, so you decide what cleaning chores to put on your checklist, depending on your household needs. Generally, the more frequent the service, the easier the property is to maintain. Customers who have their property cleaned weekly may need less time booked for the same chores compared to a fortnightly due to dust, limescale build-up etc.
If you want to terminate your regular cleaning appointments with us for a certain period of time, only a 7-day noticeis required (a minimum of 2 services applies). You can always take advantage of our catch-up cleaning service during the break.
Did you know:
According to a 2022 study, the average Australian spends around 3 hours daily on various housework tasks, like food preparation and clean up, clothes and laundry care and other domestic work, such as general house cleaning. That's 1.5 months of the year, which is a lot of time spent cleaning. You can easily escape this grim statistic and enjoy your life to the fullest by using our convenient services.
Get an instant quote

Prices of regular cleaning near Melbourne
The pricing model for our regular cleaning services in Melbourne is hourly-based. This means the cleaning specialists will work on the clock, where the minimum appointment time is 2 hours! They can either follow a list of priorities or use their initiative. The focus can be changed on every occasion. The cleaning team always start with the details and takes the time to clean them perfectly.
Regular domestic cleaning
Regularity
Rates
Fantastic Club
Standard
Weekly
$41/h
$45/h
Fortnightly
$43/h
$48/h
*The minimum callout fee for the service is $115 or $106 with Fantastic Club for 2h of cleaning.
**Detergents & equipment are not included in the price/rate.
Small one-off (catch up clean)
Catch up clean rates
Fantastic Club
$43/h
Standard
$48/h
*The minimum callout fee for the service is $130 or $121 with Fantastic Club for 2h of cleaning.
**Detergents & equipment are not included in the price/rate.
Get a free instant quote and check our availability in your area

Why not become a member of the Fantastic Club?
This gives you savings on a wide range of property cleaning and maintenance services for your home, office and garden. Check all club benefits.
Detailed regular cleaning checklist for cleaners near you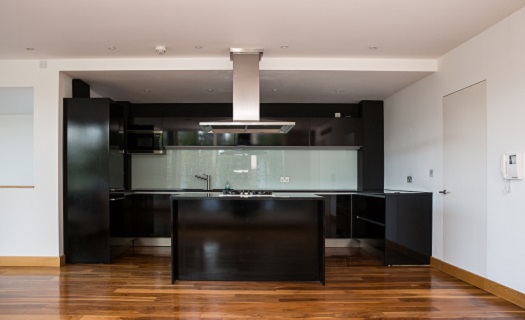 Kitchen
Dust/wipe all surfaces
Dust/wipe worktops, cupboards (in and out, however, if we clean the inside will take extra time)
Clean and empty sink and taps
Load / unload dishwasher
Wipe microwave inside and out
Wipe oven inside and out
Deeply vacuum and mop the floors
Clean mirrors
Empty bins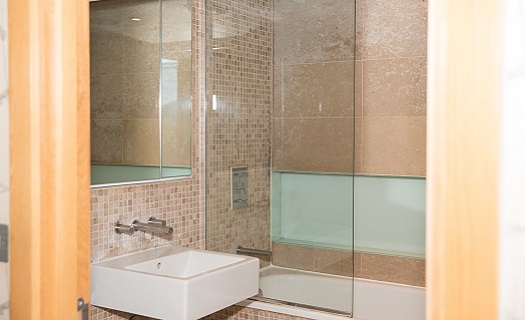 Bathrooms
Clean mirrors and fixtures
Dust/wipe all surfaces
Clean toilet, shower and sink
Clean bath and taps
Vacuum/mop floor
Empty bins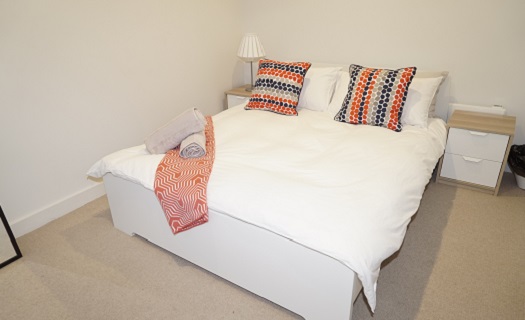 Bedrooms
Dust/wipe surfaces (shelves, wardrobe exterior, etc.)
Clean mirrors and fixtures
Deeply vacuum and mop the floors (if carpeted, vacuum only)
Empty bins
Make bed/change linens
General tidy up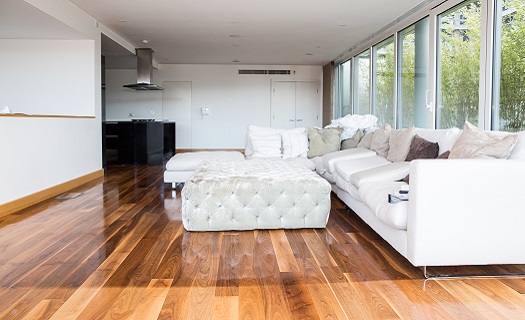 Living areas
Dust and wipe surfaces
Clean mirrors and fixtures
Clean toilet, shower, bath and sink
Deeply vacuum and mop the floors (if the room is carpeted, vacuum only)
Empty bins
General tidy up
What is catch-up clean and who needs it around Melbourne
The literal definition of catch-up cleaning is basically just catching up on cleaning in general after it has been neglected for quite some time or your regular service has been terminated for a certain period. Fantastic Cleaners understands how hard it's to keep up with all the household chores, which is why we have designed a "catch-up" help in just a single session (one-off).
The service is perfect for those looking for help to reset and refresh their living spaces and who don't want to commit to or have paused their ongoing service. It can include the same tasks as regular cleaning, and additional services can be added. This small one-off is hourly based and performed by Melbourne regular cleaning teams near you.
Get an instant quote
Additional services you can combine with cleaning around Melbourne
Get even better results with the full range of professional maid services we provide in Melbourne. Combine your regular maid service with additional tasks or deep cleaning solutions at discounted rates.
Additional tasks
Upon request, we can assist you with the following tasks as an addition to your regular cleaning service:
Ironing
Linen changing
Window cleaning - internally
Balcony cleaning - sweep, mop, balustrade, exterior windows
Fridge/freezer cleaning - interior
Microwave cleaning - interior
Extraction fans - bathroom, kitchen, laundry
Garage cleaning - swept and mopped
Wet wipe blind (standard or double size)
You can add some of these tasks one-time to your priority checklist or on a regular basis. (Additional costs may apply).


Additional services we offer around you in Melbourne
Carpet cleaning
The carpeting and/or upholstered furniture of the property can be deep cleaned when needed. We use industrial-grade hot water extraction machines to provide the most effective deep cleaning of carpets, rugs, upholstery, and mattresses which is superior to carpet steam cleaning. Items affected by common household stains will be pre-treated with specialised detergents for better results. After a couple of hours, you will walk on totally refreshed floor coverings.
Deep oven cleaning
Is your oven full of stubborn grease and emitting bad smell? We can take care of it for you! Our deep cleaning service ensures that your cooking appliance is perfectly sanitised. A Fantastic technician will use professional degreasing detergents to remove all burned-on food particles. All racks, trays and other removable components will be soaked in grease-dissolving products, cleaned and polished. After the oven has been reassembled, it will be tested.
External window cleaning
You can drastically improve your property's appearance by having the windows externally cleaned. A special professional extendable cleaning pole allows us to wash the exterior side of windows up to the fourth floor of a building from ground level. The best part of this service is that it is quite eco-friendly since it uses only purified water – no detergents are required to achieve the most effective results.
Some of the other home cleaning services you can book with us include Spring cleaning, End of lease cleaning, After builders cleaning and many more.
Get an instant quote
Frequently Asked Questions
Q: Can I change the day of my regular weekly appointments?

A: Yes. Please, inform us about any day and time changes to your regular session well in advance (preferably, 48 hours before your appointment). Otherwise, we may not be able to provide you with the same cleaner.

Q: I have a small dog. Is this a problem?

A: We are a pet-friendly service provider. We are happy to provide you with our services as long as your pet is friendly and your house cleaning assistant is notified about the presence of a cat or a dog at the property. Please, note that the housekeeper can feed your pet upon request.

Q: I am moving to another city very soon. Are there any charges if I no longer require your service?

A: As this is a non-contract-based service, we only require a 7-day notice to cancel your routine domestic appointments. Please note that you can continue to benefit from a tidy home regularly by transferring the service if you are moving to Sydney, Brisbane or Perth. We can provide you with a dedicated domestic cleaning assistant in any of these locations.

Q: I prefer if the housemaid uses my cleaning detergents. I also have a powerful vacuum cleaner that is very effective. Is that OK?

A: Yes. The cleaners are equipped with all the tools and cleaning kits required for the job. However, it's OK if you choose to use your own. Please, remember to ensure that you do not run out of any particular detergents which the cleaner might need to complete a specific task.
Q: Can my weekly cleaning sessions be booked on Sundays?

A: Yes. We operate seven days a week, and you will not be charged extra for public holiday or weekend bookings. The same applies to evening appointments, too.

Q: Can I change the housekeeper if I am unhappy with their work?

A: Yes. Please, notify your customer service representative about your request. You will be assisted promptly with all concerns you might have.

Q: I have booked fortnightly domestic help with the same cleaner. How do I go about having my windows cleaned every two months? Can the cleaner do this?

A: You can discuss with your housekeeper any additional tasks you might want to include in your session at different intervals. The housekeepers are normally equipped with a small stepladder, and they may be able to clean the interior windows. However, domestic cleaners are not trained to operate the specialised equipment, which is sometimes employed for cleaning exterior windows. Please, note that you can book a separate window cleaning service with qualified technicians. Discounts may apply.

Q: Will the cleaner always stay for the full appointment time?

A: Yes, unless you request otherwise (a minimum of 2 hours per session applies).