!NEW Antiviral Sanitisation Treatment
Protect your home and office from bacteria with the antiviral sanitisation service done with CERTIFIED and SAFE detergents.
Fantastic Cleaners Melbourne is one of the well-known domestic help providers in the city. Our carpet cleaning and stain removal services are highly sought after, thanks to the advanced equipment and techniques they incorporate.
We also specialise in rug and mat cleaning, by employing only gentle to the fabric cleaning detergents.
How Does Our Carpet Steam Cleaning Work?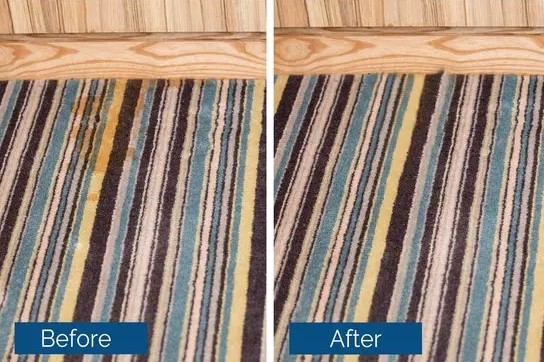 Easily arrange your appointment online. Simply click the BOOK ONLINE button on the top right of the page and follow the steps to arrange your service.
Meet the expert on the spot. A fully equipped carpet cleaning technician will come to your address on the date and the time you have specified. In case they are late because of heavy traffic, you will be notified via SMS.
We perform full inspection & cleaning. We closely examine the fibre of each carpet or rug. The technician will determine the best possible cleaning solutions for the specific materials your items are made of. Then he will vacuum the carpet, pre-treat any stains and proceed to steam clean them using a special machine and an industrial vacuum.
You can enjoy the long-lasting results. What you get is more than just refreshed carpets. You get improved air quality in the property, and therefore better health for you and your family. The items might even look as good as new and this will bring a better overall feel in your home.
Our Hot Water Extraction Method Explained
We use a highly efficient hot water extraction carpet cleaning machine. It rinses your carpeted areas with hot water and a cleaning solution designed for the specific fabric. Then it extracts the moisture (up to 95%) along with the dissolved dirt and grime. It's an effective stain removal method, because it can reach deep into the fabric and take care of stains settled in the padding.
Hot water extraction (also known as steam cleaning) is suitable for most types modern synthetic carpeting, high-traffic areas around the house, carpets in commercial buildings, and items which are deeply soiled and affected from stubborn, old stains. The drying time after a steam clean is between 2 and 4 hours, depending on the room temperature.
Here's a general list of the carpet fabrics, which can be steam cleaned:
100% wool – it's an expensive and easily damaged fabric, very absorbent.
Nylon – the most popular carpet fibre, resistant to moisture and traffic.
Polyester – very durable, greasy stains can be hard to remove.
Acrylic – stain and sunlight resistant, not as durable as nylon and polyester.
Polypropylene – very popular, easily cleaned and doesn't shrink.
Pro tip:
You can easily check the quality of your carpeting and rugs by folding the back side of the carpet onto itself, and checking the density of the yarns at the fold. If you can see a lot of the backing through the yarns, then the carpet is low quality.
Rug Cleaning for All Your Tapestries, Shags, Runners and Throws
The rug sanitation process depends on the type of rug you have and the fibre.
Silk, cotton and synthetic rugs require a standard cleaning procedure. It includes an inspection of the rug, pH testing of all the stains, dry vacuuming, an initial washing and pre-treating of any stubborn marks and agitation using a rotary brush. Then the cleaners apply either hot water extraction or dry cleaning. Oriental, Persian, shag and silk rugs may require some additional care, like using a special rug cleaning detergent, or grooming after the whole process is done.
The technicians hired by Fantastic are fully trained. They patch-test and determine the most suitable cleaning solution for your rug cleaning service, to ensure the fabric won't get damaged. They use safe shampoos and detergents, which are not harsh on the fabric or your home environment. The procedure freshens up and rejuvenates the colours of all kinds of mats and rugs.
Scotchgard Protection for All Your Carpets and Rugs
Spills and food drops happen all the time, especially with kids around the house. We provide solutions, which will help you protect your carpet from such accidents. Our stain repellent option works like magic at keeping the stubborn stains at bay.
The best time to apply the Scotchgard Protector is right after the hot water extraction clean. It helps keep spills from becoming hard-to-remove stains.
Here are the key benefits Scotchgard provides:
Helps protect against oil and water based stains;
The carpet and rug fibres resist soiling more efficiently;
Adds a protective layer, so you can blot up spills before they become stains;
The stains come off more easily when the carpet is cleaned;
Dirt is easier to be picked-up during vacuuming.
Contact us now and ensure your floor covering is professionally cleaned with our carpet steaming services in Melbourne.
Areas We Cover
Carpet Cleaning is one of our many services we have full coverage in Melbourne. Every area is included, but here you can see some of our top places with highest demand: Berwick, Brighton, Brunswick, Burwood, Gwen Waverley, Hawthorn, Mornington, Narre Warren, Noble Park, Pakenham, Point Cook, Ringwood, St. Kilda.