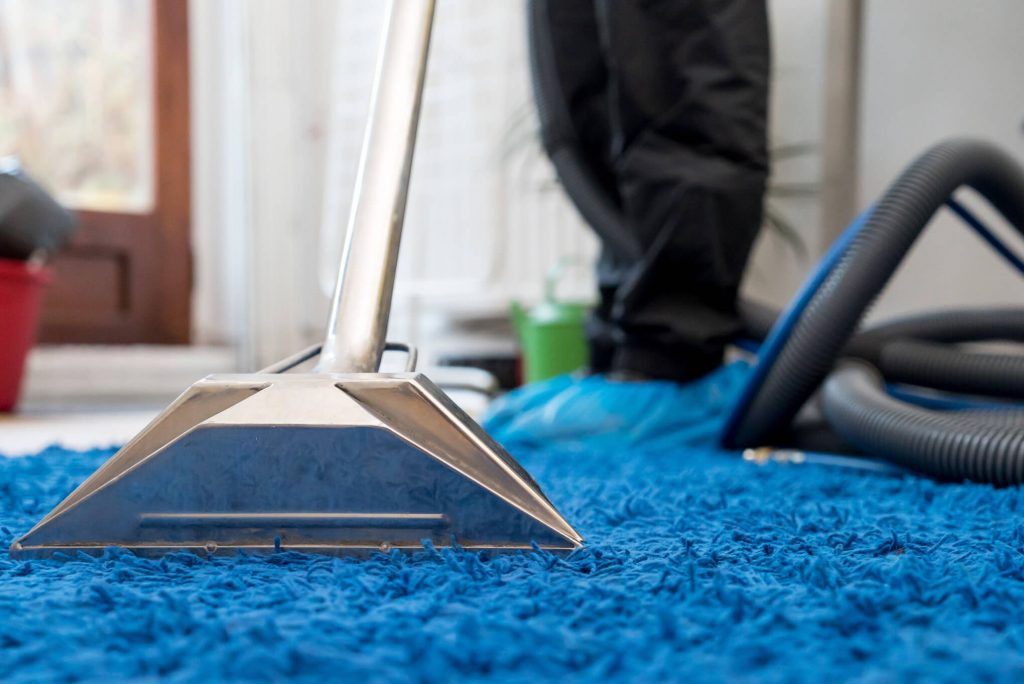 The Benefits of Specialist Carpet Cleaning in Warwick
Regular vacuum cleaning can only go so far. It removes dust and surface debris, but only has a limited effect against deep-seated dirt and grit which can work its way to the base of the carpet and damage the pile. Vacuum cleaning won't remove stains or greasy deposits, or destroy microorganisms like fungal spores, viruses or bacteria which can live in carpets.
Professional hot water extraction carpet cleaning in Warwick is effective against stains, will dissolve grease, destroy pathogens and lifts deep-seated dirt and grit. The result will be a carpet that looks better, smells fresher and is more hygienic.
Get an instant quote
Fantastic Cleaners in Warwick Versus DIY Carpet Cleaning Treatments
You can certainly hire a carpet cleaning machine, buy detergent and do the job yourself. You may find that the results disappoint, so what's the difference?
It's really a question of quality right across the board. As professionals in the cleaning industry the carpet cleaners in Warwick you'll find though Fantastic Cleaners invest in high-grade equipment which delivers deeper cleaning and a higher rate of water removal than domestic carpet cleaning machines. The detergents used are specifically formulated for specialist use, there are different products available to deal with different types of stains and everything is both eco-friendly and non-toxic. Your technician will be a certified and experienced person with the knowledge and skills to use the equipment and products at their disposal to the very best effect.
Added to these benefits you'll also find that carpet cleaning in Warwick is both easy to book and convenient to use. Get a quote for carpet cleaning online, via our app or over the phone and go on to book your service in a single contact.
Get an instant quote

A Structured Approach to Carpet Cleaning in Warwick
Your carpet cleaner in Warwick will work through a series of steps designed to give the best final results. They'll start by moving light furniture to one side to give access to the floor, then they'll vacuum clean the piece. This removes surface dirt and opens the pile to allow better penetration of detergent. The carpet is inspected to identify problem areas and any stains are tested to determine their pH. Stained or especially dirty areas are pre-cleansed to start to loosen and lift dirt.
The main clean is completed using a powerful hot water extraction carpet cleaning tool. Water and detergents are injected into the carpet under pressure then removed by wet vacuum suction. Because the machine is both powerful and well maintained it is capable of removing up to 95% of the dirty water at this stage. This means that more dirt is removed than is possible using the kind of cleaning equipment available for hire and the high rate of water extraction speeds up the drying process.
Once the main clean is completed there are a couple of possible extra treatments available. Deodourising solutions can be used if the carpet has picked up smells from tobacco smoke or pets. Scotchgard application is also available, this coats the fibres of the carpet making them more resistant to both dry dirt and liquids so it improves the effectiveness of day to day vacuum cleaning and means that spillage is less likely to cause staining.
Get an instant quote
Local Carpet Cleaners Near You
Carpet cleaning is one of our many services we have full coverage in Perth. So, you can count on local cleaning experts, who can swiftly come to your home address or place of business to perform the service and restore imaculate look of your carpets. Every area is included, but here you can see some of our top places with highest demand:
Some of the carpet cleaning locations in Perth we cover:
Frequently Asked Questions about Carpet Cleaning in Warwick
Q: How often should I get my carpet cleaned?

A: It depends on how much footfall the floor gets. Carpets in living areas and halls generally need cleaning more often than carpets in bedrooms. In most homes, we'd recommend cleaning on a 6 or 12 monthly basis. You may find that booking carpet cleaning on at least an annual basis is a requirement of validating the manufacturer's warranty on your carpet.

Q: Do I have to wait until the carpet is fully dry before walking on it?

A: It's better if you can but not essential. If you do need to walk across the room before the carpet is dry, then just wear overshoes or go barefoot. The important thing is to avoid walking dirt onto moist carpet fibres as it will stick and be more difficult to remove by vacuum cleaning.

Q: How long does it take for the carpet to dry fully?

A: As a general rule a carpet usually takes around 3 to 6 hours to air dry on its own. Rugs with a very dense pile dry more slowly than pieces with a more open texture. Room temperature and ventilation also affect drying time. The best way to speed up carpet drying is to open a window.

Q: Do you offer same-day services?

A: Yes, but it is subject to the availability of a technician. In any emergency, we'll provide the soonest possible appointment. Services are available 7 days a week and we're very flexible about appointment times so you'll never have to wait long to get your carpet cleaning done.