Window Cleaning Melbourne Prices
| Type | Standard (up to 1.5m) | Double (up to 2m) |
| --- | --- | --- |
| Prices | Standard | Standard |
| In & Out/Ground | $12 | $18 |
| In & Out/1st Flr | $15 | $25 |

Why not become a member of the Fantastic Club?
This gives you savings on a wide range of property cleaning and maintenance services for your home, office and garden. Check all club benefits.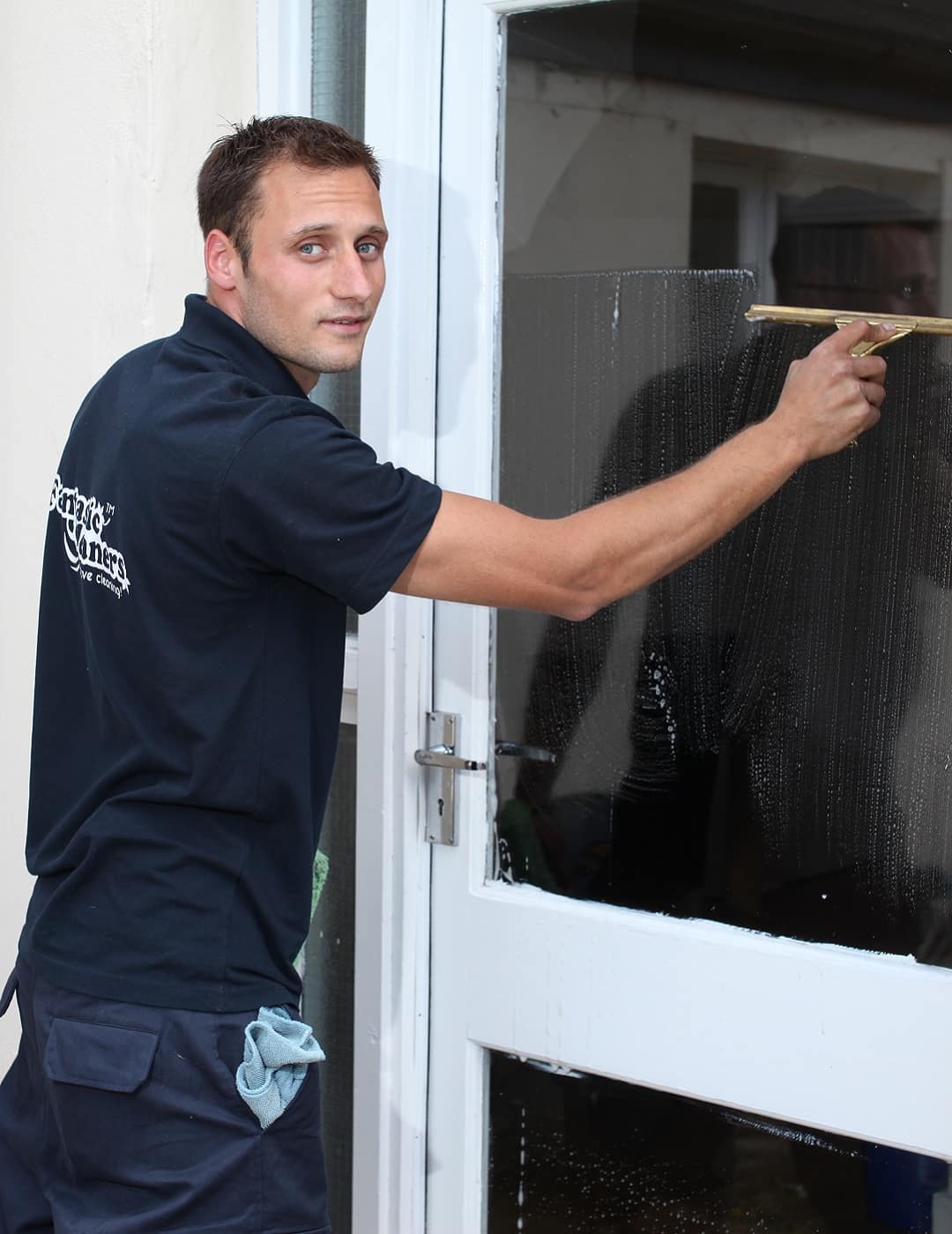 Professional Window Cleaning in Melbourne
Did you know that Melbourne is not the wettest city in Australia after all? So, don't count on the rain to do the window cleaning for you! Call the professionals instead, for an express streak-free service.
The Fantastic window cleaners in Melbourne are equipped and prepared to service residential and commercial properties throughout the city. They are insured and qualified to execute window cleaning tasks in a safe, efficient and professional manner.
The Window Cleaning Services Include:
Expert washing of your windows and glass doors (inside and outside)
PVC frames and sills are polished clean
Cobwebs are carefully removed
Fly screens can be washed upon request, where additional costs may apply
Please, note that window and door tracks can be cleaned at additional fees.
Get an instant quote
The Window Cleaning Tools and Detergents We Use
We apply ammonia-free professional glass cleaning agents to wash interior windows. Scratchless window scrapers, squeegees and/or paper towel are also used in the process to guarantee a perfect cleaning of your windows.
For your peace of mind, the cleaners will ensure that the floor area and the furniture near the windows are protected with a sheet or a mat.
Exterior windows on the ground floor are usually cleaned in the traditional way, as well as higher windows on the first or second floor, where a ladder may be employed.
Upon request or for exterior windows, located as high as the fourth storey of the property, the Melbourne window cleaning team will arrive equipped with a water-fed extension pole device, which uses purified water. The technique is effective and widely used in the industry. The windows are left to dry naturally with a streak-free result.
Interesting fact:
The squeegee is an essential part of any window cleaner's kit. The invention of this useful tool started in Chicago in the early 20th century. They were a little different to the present product though – to change the rubber blade, the cleaner had to loosen 12 screws! Find more about the industry in the Australian Window Association Magazine.
Get an instant quote
How Often Should You Have Your Windows Cleaned
Regular maintenance and professional cleaning of your windows prolong their lifespan.
There are a number of different factors that can be taken into consideration, when it comes to deciding on how frequently you should wash them. Melbourne beach homeowners may benefit from a monthly service to ensure that salt build-ups and stormy weather residuals are swiftly removed in time. Whereas front shop windows near busy roads may need to be cleaned once a week or every other week.
Benefit from our regular window cleaning services and maintain the presentable and appealing state of your property at all times. You can book a window cleaner to come to your home every two months, for example, and you will be eligible for our discounted rates.
You can combine window cleaning in Melbourne with move out cleaning and gutter cleaning.
Get an instant quote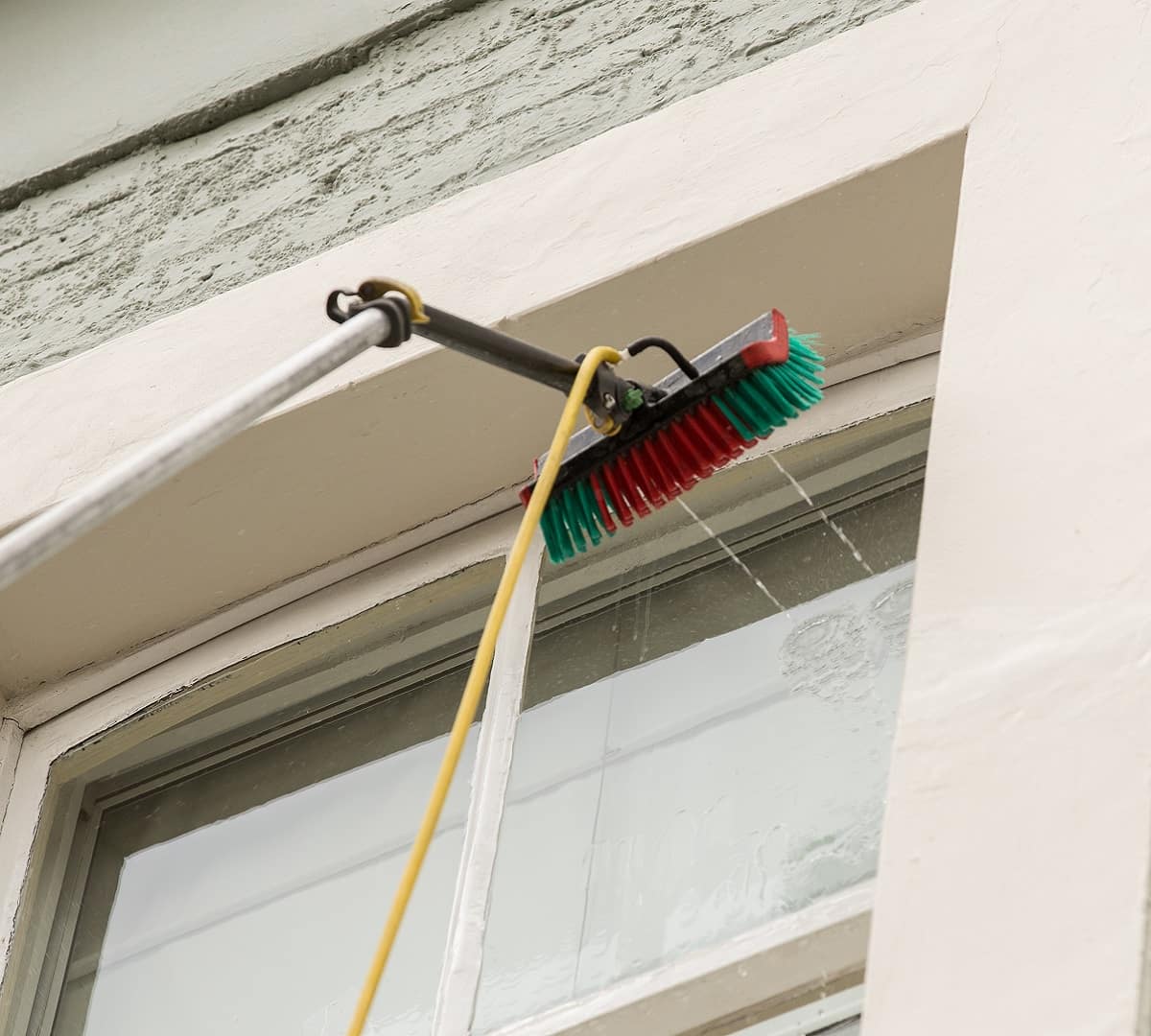 Frequently Asked Questions
Q: Do you work in the rain?

A: Working in wet weather will inevitably jeopardise the high standards we are accustomed to when it comes to delivering our services. The safety of the cleaners may also be put at risk. It is best if your cleaning appointment is postponed for another day.

Q: Do you have a cancellation fee?

A: A cancellation fee comes into effect if you fail to give us a 48-hour notice prior to your cleaning session.

Q: How long does window cleaning usually take?

A: Depending on the number of windows ordered and their size and type, appointments can last anywhere from 1 hour to all day. When you make your appointment, ask our agents for a time estimate.

Q: What kind of windows do you clean?

A: We can clean all types of residential and commercial exterior and interior windows, including pool and balcony balustrades, stained glass windows, inside door glass panels, and more.
Q: How long will my windows stay clean?

A: We use professional detergents and distilled water in all our work, which means that our work doesn't leave a sticky film on the window for dirt to stick onto. Thanks to our meticulous cleaning process, you can enjoy clean windows for around 60-90 days, depending on other surrounding factors (if you live in a very dusty environment, the windows will get dirty faster). Our residential clients clean their windows around 2-3 times a year, depending on their personal preferences.

Q: Do I have to do anything before the service, as I am not going to be at home when the cleaners arrive?

A: Most importantly, you would need to organise access to your property before the arrival of the window cleaning technicians. We would also appreciate if you clear the immediate area around your windows from any items, which might be scattered around in your garden.

Q: Do you clean garage or conservatory windows?

A: Yes, we do. Please contact our experienced customer support agents to get a personalized quote, fitted to your needs.

Q: What happens if the window cleaner breaks something?

A: The window cleaners inspect the glass pane of each window for damages and cracks before they proceed with the service. Furthermore, the technicians are fully insured against damages, hence, you need not worry. Still, we would appreciate if you remove all valuables, such as ornaments, figurines and antiques from the window ledges inside your house.

Q: Can I change the date and time of my appointment?

A: Yes. Please, let us know at least 24 hours in advance if you need to reschedule your booking.

Q: Will there be streaks on my windows when the cleaners apply the water-fed pole method?

A: No. The method is one of the most advanced streak-free techniques. As all impurities and water minerals are filtered out prior to the washing process, the windows dry out naturally without any marks and streaks.

Q: Do the cleaners need access to water?

A: Yes. The technicians need running water, in order to perform the service.

Q: Do you remove paint from glass?

A: Yes, we can remove many types of dirt from windows, like paint, stickers, silicone, and other construction and remodeling debris. Additional fees may apply, please contact us for more information.
See what our customers say