NDIS cleaning in Perth
High quality cleaning
Regular quality control checks
Rating system based on customer feedback
Registered NDIS provider
Get a quote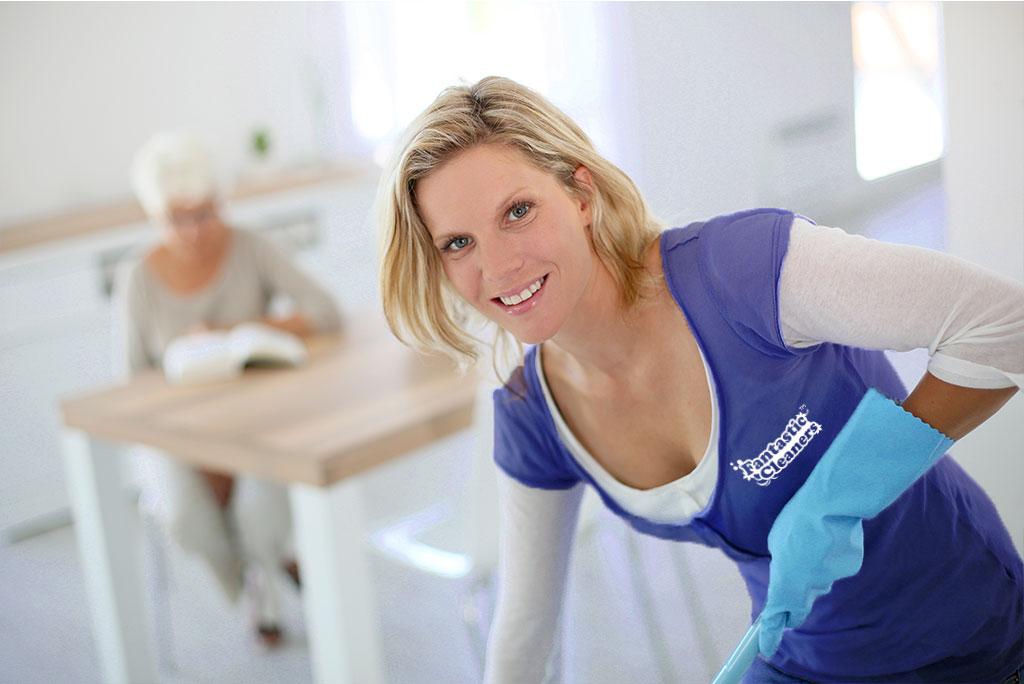 Professional NDIS Cleaning Services in Perth
As a certified provider of NDIS services, we, at Fantastic Cleaners, strive to provide top cleaning solutions. We know a clean home is a happy one, so we have made it our mission to help NDIS participants maintain the hygienic condition and comfort of their homes on a regular basis.
With our professional cleaning services you can rest assured that your property is in good hands. No matter what you need, dusting, scrubbing, mopping, hoovering, Fantastic Cleaners do it all.
Get an instant quote
Why get Fantastic Cleaners to professionally clean your home
Because here at Fantastic Cleaners Perth we value customer satisfaction above all else, we provide:
NDIS-approved cleaners - With years of experience behind them, Fantastic Cleaners are dedicated to providing the best possible results!
Efficient cleaning methods - We make sure to work at a good pace without compromising the quality of our cleaning service!
Services available 7 days a week - Fantastic Cleaners remain at your disposal any day of the week, including weekends and public holidays.
Customer-oriented services - From the booking process until the end of the cleaning, we are focused on delivering an experience that benefits you!
Available regular cleaning options - If you are looking to organise your cleaning on a regular basis, we can arrange for the same cleaner to come out to your property at a set regularity.
Get an instant quote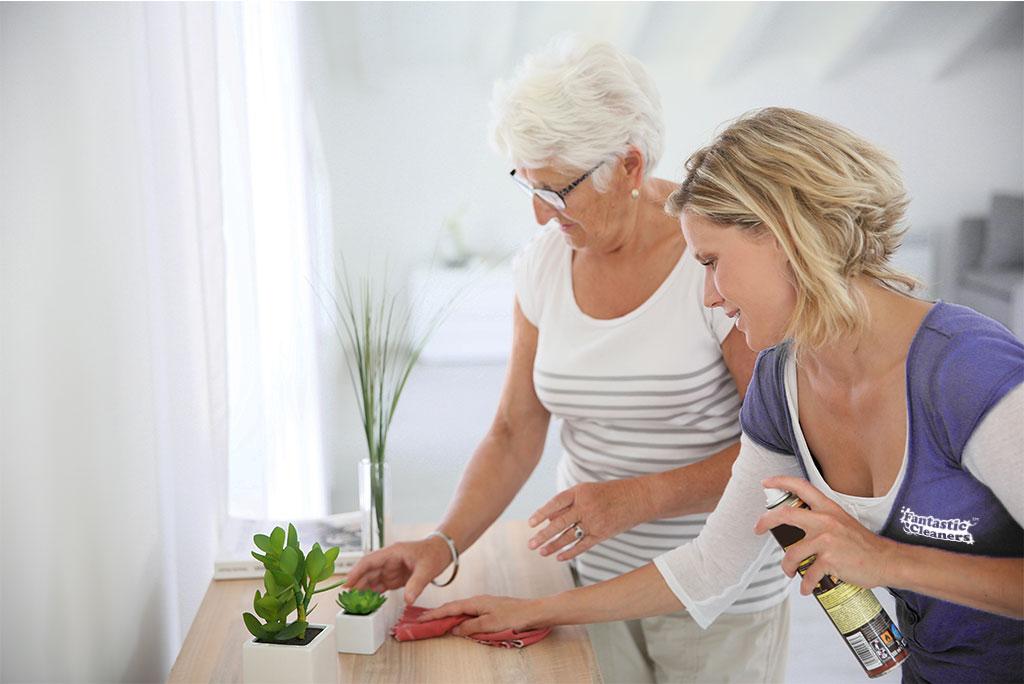 Our Fantastic Cleaning Service in detail
Like all of our other hourly-based cleaning services, the NDIS cleaning service is designed to cater to your priorities. A detailed list of what you would like us to focus on can be provided any time before the service or you can communicate your needs to the cleaner directly. This way the Fantastic cleaners will concentrate their energy and attention on what you need done.
Get an instant quote

NDIS Carpet Cleaning in Perth
Embark on a journey of immaculate carpets with our professional NDIS-approved carpet cleaning services. Our accomplished team in Perth employs innovative techniques and state-of-the-art equipment to effectively banish deep-seated dirt, stubborn stains, and allergens.

Rest assured, we will rejuvenate the pristine beauty of your carpets, leaving behind a fresh and hygienic environment for your home or office.
Get an instant quote
NDIS End of Lease Cleaning Perth
Seamlessly transition with our NDIS-compliant end of lease cleaning services. Our attentive team meticulously covers every corner, ensuring a comprehensive clean that surpasses the highest industry standards.

From thorough dusting to precise stain removal, we leave no trace behind. Effortlessly secure your bond refund and leave a lasting impression on your landlord with our impeccable vacate cleaning expertise.
Get an instant quote


Perth Regular Cleaning with NDIS
Effortlessly maintain a spotless and inviting home with our dependable and NDIS-approved regular domestic cleaning services. Our team of highly trained cleaners offers customized scheduled visits, ensuring meticulous attention to every room's cleanliness.

Unwind and revel in a pristine living space as we skillfully handle the cleaning chores, freeing up your time for the activities you cherish most. Embrace the peace of mind that comes with a perfectly maintained home and the freedom to indulge in life's joys.
Get an instant quote
NDIS Hourly Cleaning in Perth
Awaken your space to newfound vibrancy with our highly acclaimed NDIS-accredited cleaning services. Dive beneath the surface as our dedicated professionals meticulously eradicate embedded grime, dust, and allergens, leaving no trace behind.

Immerse yourself in an immaculate environment, meticulously crafted to ensure a refreshing and healthful living space for you and your cherished family. Experience the transformative power of our top-rated services and embrace the rejuvenated essence of your home.
Get an instant quote


NDIS Upholstery Cleaning in Perth
Step into the realm of furniture rejuvenation with our unrivaled NDIS-approved upholstery cleaning services in Perth. Armed with state-of-the-art techniques and eco-friendly solutions, we perform a delicate yet powerful dance, bidding farewell to deep-seated dirt, stubborn stains, and unpleasant odors.

Meticulous in every stroke, we breathe life back into your cherished furniture, reviving its original vibrance and creating an enchanting aura within your home or office. Experience the transformation firsthand as your furniture embraces a renewed splendor, radiating a clean and inviting allure that captivates all who enter.
Get an instant quote
Perth Mattress Cleaning via the NDIS
Restore your bedroom's previous glory with our NDIS mattress cleaning services in Perth. Witness the expertise of our skilled technicians as they utilize industry-leading methods to perform a thorough deep cleaning and sanitation of your mattress.

Banish allergens, dust mites, and bacteria, immersing yourself in the comfort of a revitalized sleep haven. Embrace the tranquility of a hygienic and rejuvenated mattress, redefining your sleep experience and nurturing your overall well-being.
Get an instant quote


NDIS Oven Cleaning Perth
Unleash the power of a pristine oven with our NDIS-approved oven cleaning service in Perth. Our experienced technicians utilize cutting-edge cleaning methods to reinstate the brilliance and functionality of your oven. Say goodbye to tenacious dirt, grease, and carbon deposits, and welcome an oven that's as good as new.

Revel in the delight of a gleaming oven, setting the stage for immaculate meal preparation. Experience the luxury of a spotless oven now, and elevate your culinary adventures.
We also offer NDIS cleaning services in:
Find out what other services we offer on our Area Coverage page.
Get an instant quote
Frequently Asked Questions
Q: Are you a NDIS approved provider?

A: Yes, we are a registered provider of NDIS services for individuals and families.

Q: Do I need to provide proof that I am supported by the NDIS?

A: Yes, to certify that you are a NDIS participant we accept your letter of approval.

Q: Do you supply your own cleaning materials?

A: Yes, the Fantastic cleaners have all of the detergents and equipment needed to perform the cleaning service! If you prefer, you can choose to provide your own cleaning supplies.

Q: How do I know if I'm eligible for support from the NDIS?

A: There are a few requirements for eligibility, including having an Australian citizenship or permanent residency, being under 65 years of age and living with a permanent and significant disability. Find out if you are eligible on the NDIS website.
Q: Do you need me to provide anything?

A: In order to carry out the service, we need access to running water and electricity at the property.. If you have booked a late afternoon or early evening cleaning appointment, make sure there is sufficient lighting at the property, in order to achieve the best possible results.

Q: What other services do you perform for NDIS participants?

A: We offer various specialist cleaning services, such as Carpet and rug cleaning, End of Lease (Vacate) cleaning, Upholstery cleaning and Mattress cleaning. We also provide Pest Control, Handyman and Gardening services.