Builders cleaning prices in Melbourne
After builders cleaning prices
Price per hour
Fantastic Club price
$65
Standard price
$70
*Our minimum fee is $300 for 4h of cleaning, every extra hour is $70 per cleaner per hour for non-members.
Get a free instant quote and check our availability in your area

Why not become a member of the Fantastic Club?
This gives you savings on a wide range of property cleaning and maintenance services for your home, office and garden. Check all club benefits.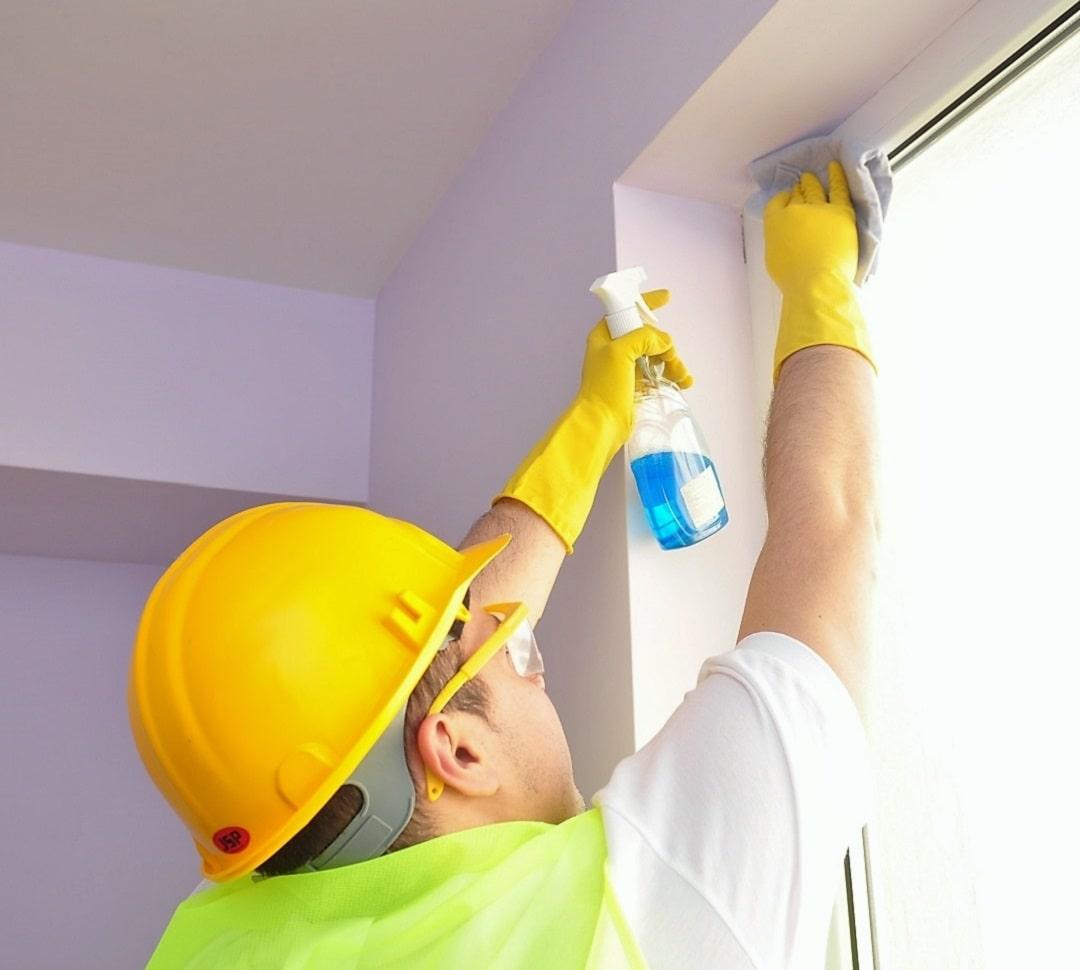 Professional Builders Cleaning Services in Melbourne
When your home undergoes a full or partial renovation, the tradesmen usually pack up their stuff and go. The after builders cleaning is left for you to deal with.
Fantastic Cleaners Melbourne can help you clear the mess and return your house to its previous immaculate condition. Whether you require a professional clean of the entire place or only certain areas or rooms need sprucing up, we will assist you by employing a high-tech equipment and industry-standard detergents.
Interesting fact:
The builder's dust is mostly silica, which is a natural substance found in most rocks, clay, sand, brings and other construction materials. Building processes can generate respirable crystalline silica, which can be very dangerous when inhaled.
Get an instant quote
Tell Us Your Construction Cleaning Priorities
The builders cleaning service is designed to accommodate your needs and sanitise your home in a few hours, depending on the size of the building.
Based on your description of the cleaning tasks you need help with, you will be provided with an estimate of the cost and the time that would take the renovation cleaners to complete them. A more precise quote can be given, however, after a viewing has been performed.
A standard construction cleaning checklist may consist of the following tasks:
1. Fully renovated/newly built unfurnished property
Surfaces: doors, skirting boards, banisters, window sills and window frames are thoroughly cleaned
Walls and ceilings: spot cleaning and builders dust removal; tiled areas are wiped clean
Fixtures: Removal of plaster or paint from light switches and sockets; scrubbing and wiping of kitchen and bathroom fittings, faucets, accessories, etc.
Windows: can be washed on the inside. Upon additional request, we can also deep cleaned them in and out. Additional fees may apply.
Floors: vacuumed and mopped
2. Fully renovated furnished property
All the above is carefully addressed
Furniture: dusted and wiped, including cupboards, benchtops, drawers, cabinets, etc.
Mirrors and glass tops: polished clean
Carpeting and upholstery: thoroughly vacuumed
Electrical appliances: sanitised on the outside
3. Partially renovated furnished/unfurnished property
Spot cleaning of particular areas
Individual, newly renovated rooms are cleaned in detail
Specific pieces of furniture and items are carefully cleaned
Get an instant quote
Why Better Skip the DIY After-Renovation Cleaning
There are plenty of tips online on how to remove this or that after a refurbishment project. More often than not, you will come across a plethora of examples of people making things worse, by trying to scrape off the plaster from the skirting or attempting to clean the windows only to smear the stubborn construction dust.
With Fantastic Cleaners Melbourne, you will no longer need to worry about these overwhelming tasks.
The qualified and experienced cleaners use professional detergents that make the job easy. In a space of a few hours, every expressly requested builders cleaning job will be addressed with the attention to detail that it requires. So why waste time and resources on doing everything yourself? And more importantly, why risk ruining the results of the builders' efforts with refurbishing your place, when you can rely on professional cleaners with experience.
Moreover, you can take advantage of our additional services, such as pressure cleaning, steam carpet cleaning or window cleaning (including the exterior windows), honing, commercial cleaning at preferential rates.
Did you know:
Around 7 million tonnes of construction waste went to landfills all over Australia in 2014-2015. Throwing your building materials in a landfill is a big waste of resources, which could be used in some other ways. There are many things you can try to minimize builder's waste – you may be able to sell some of the used materials to recover some costs, for instance.
Get an instant quote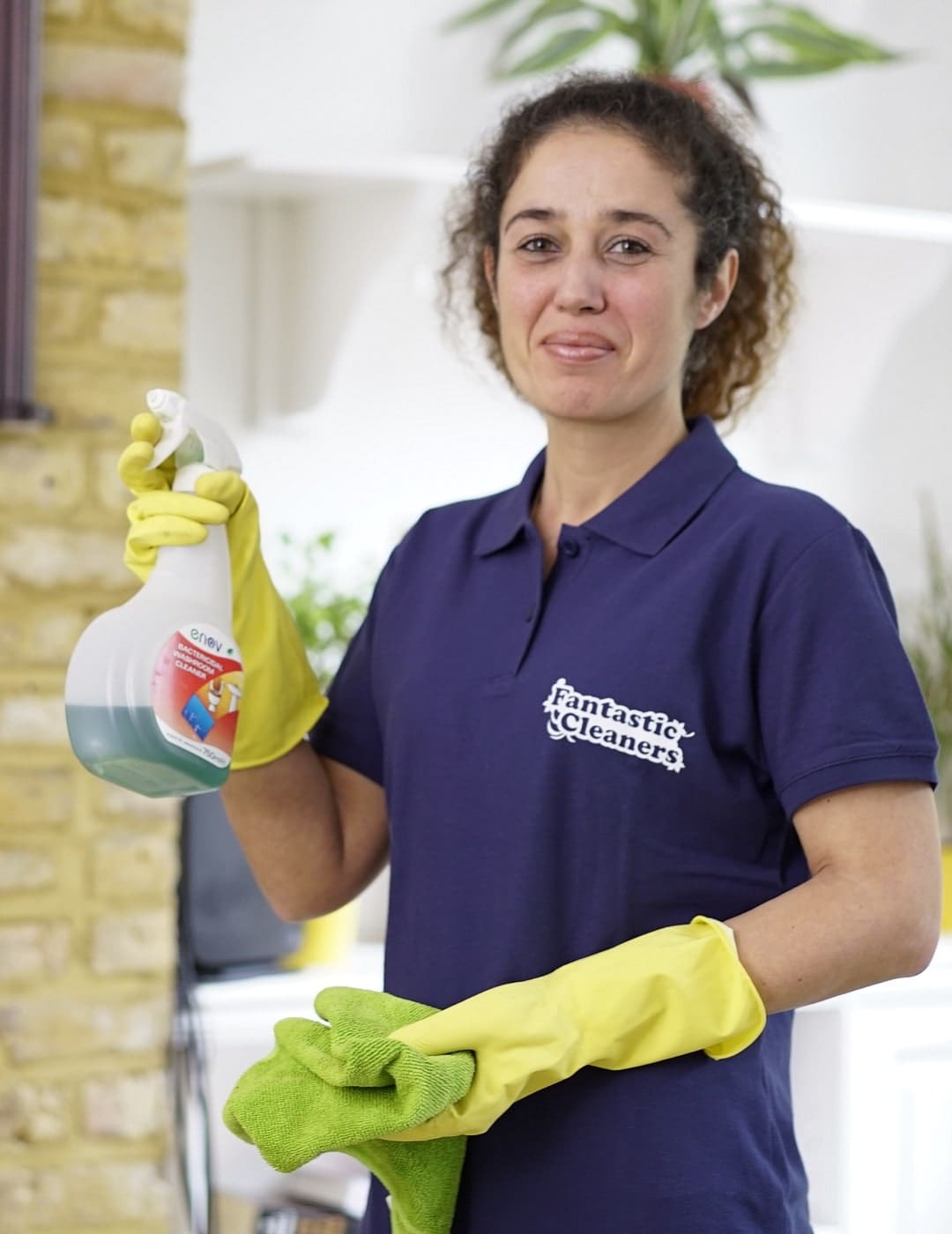 Frequently Asked Questions
Q: Can I have an exact price quote over the phone?

A: We can give you an estimate. A precise quote can be offered when we have viewed your place and estimated the time that would take us to complete the cleaning. If the renovation was on a small scale, we may be able to provide you with a quote over the phone that would be based on your description of the workload.

Q: Can I book your service if the builders have not finished the renovation yet?

A: We prefer to come and clean once all the tradesmen have packed and gone. But it is up to you if you want to book a partial builders cleaning of a particular room or, say, for the top floor, while the builders are still working. Just be aware that the workmen may still make a mess after our service.

Q: My carpets are in a bad state after the refurbishment. Can you clean them?

A: Yes. Your carpets will be vacuumed with an industrial strength vacuum cleaner. If you require a deep clean for your carpeting (steam cleaning), this can be organised for you at discounted rates.

Q: Can you clean the dust from my windows?

A: Yes. As long as you have booked a sufficient number of hours, the cleaners can wash the dust off your interior windows as part of the service. For exterior windows, you need to request our specialised window cleaning service. Discounts may apply.
Q: What if I am not happy with how the cleaners have done their job?

A: Please, contact one of the representatives of our customer service team and share your concerns with them. We always strive to achieve a high level of customer satisfaction, hence, we will do our best to rectify the issue.

Q: Can I have my place cleaned on Sunday?

A: Yes. We provide our services seven days a week and we will not charge you extra for weekend or public holiday bookings.

Q: What do I do if the cleaner has damaged something while cleaning?

A: The builders cleaning operatives are comprehensively insured. Our company also holds Public Liability Insurance. Please, get in touch with us at your convenience and we will assist you with the problem.

Q: What is the best way to remove builders dust from my walls?

A: Usually, the non-contact vacuuming method, with an appropriate soft attachment, can be applied for removing builders dust from walls. We recommend that you leave the job to the professionals and not risk doing more damage than good.
See what our customers say