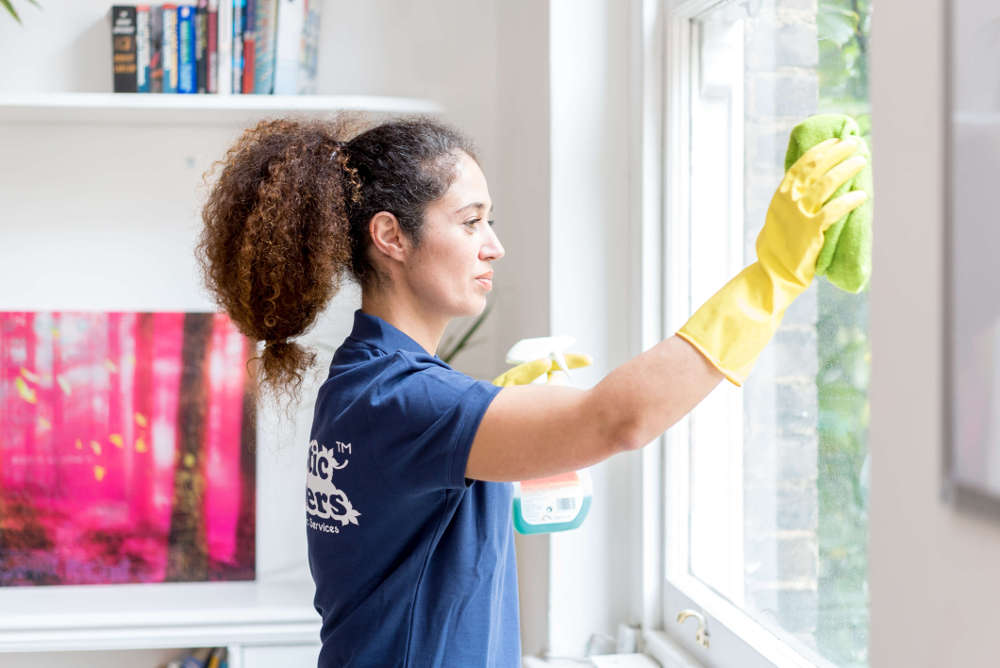 Deep Cleaning Services in Melbourne When You Need It
Is it that time of the year again? Don't try to postpone your big clean for a more convenient day, when Fantastic Cleaners can land you a hand and transform your home in a day. Our deep cleaning services in Melbourne can be customised according to your household needs. So leave all those cleaning chores, for which you never have time for, to us. Whether it involves scrubbing behind the fridge or getting the conservatory de-cobwebbed, our one-off cleaning team can help.
The one-time cleaning we provide is hourly based, hence you can fit in as much workload as you need assistance with, depending on the number of hours you wish to book. We also offer regular domestic cleaning in case you want to use our services on a more predictable basis.
Get an instant quote
How Much Does One-off Cleaning in Melbourne Cost?
One-off cleaning prices
Price per hour
Fantastic Club price
$45/h
Standard price
$50/h
*Our minimum fee is $255 for 5h of cleaning, every extra hour is $50 per cleaner per hour.
**Detergents & equipment are included in the price/rate.
Get a free instant quote and check our availability in your area

Join the Fantastic Club and get:
Join the

Fantastic Club and get:
$400 in credits
Preferential member rates
Get $40 off the standard price for your first booking as a member of the Fantastic club for 10 different bookings within 1 year.
Exclusive seasonal deals
Real-time arrival tracker
Priority booking & case handling
Book with full benefits for any property
Deals by partnering brands
What Our Spring Cleaning in Melbourne Will Mean for You
When you book our one-off cleaning service, you can create your own cleaning checklist, based on your priorities. The service may include, but it is not limited, to the following tasks:
In the kitchen - all cupboards are thoroughly wiped; worktops and surfaces are cleaned and disinfected; electrical appliances and the sink area are thoroughly sanitised.
In the bathroom - tiles can be scrubbed clean; the toilet, sink, shower and bath are all thoroughly cleaned, fittings and fixtures are polished.
Throughout the entire property - all floors are vacuumed and mopped, all surfaces, furniture, skirtings, window sills, banisters and shelves are dusted; all cobwebs - removed; carpets and rugs are thoroughly vacuumed; mirrors and picture frames are polished.
Extra rooms, such as studies, laundry rooms, game rooms, conservatories, storage rooms can be also cleaned - simply allow sufficient time for the tasks to be completed by booking an adequate number of hours for your session.
Additional services, like washing the interior windows, can be combined with spring cleaning, per client request. Hard-to-reach spots and areas can be cleaned, upon request. Please, note that the cleaners can move small items around, but will not attempt to move heavy furniture.
Get an instant quote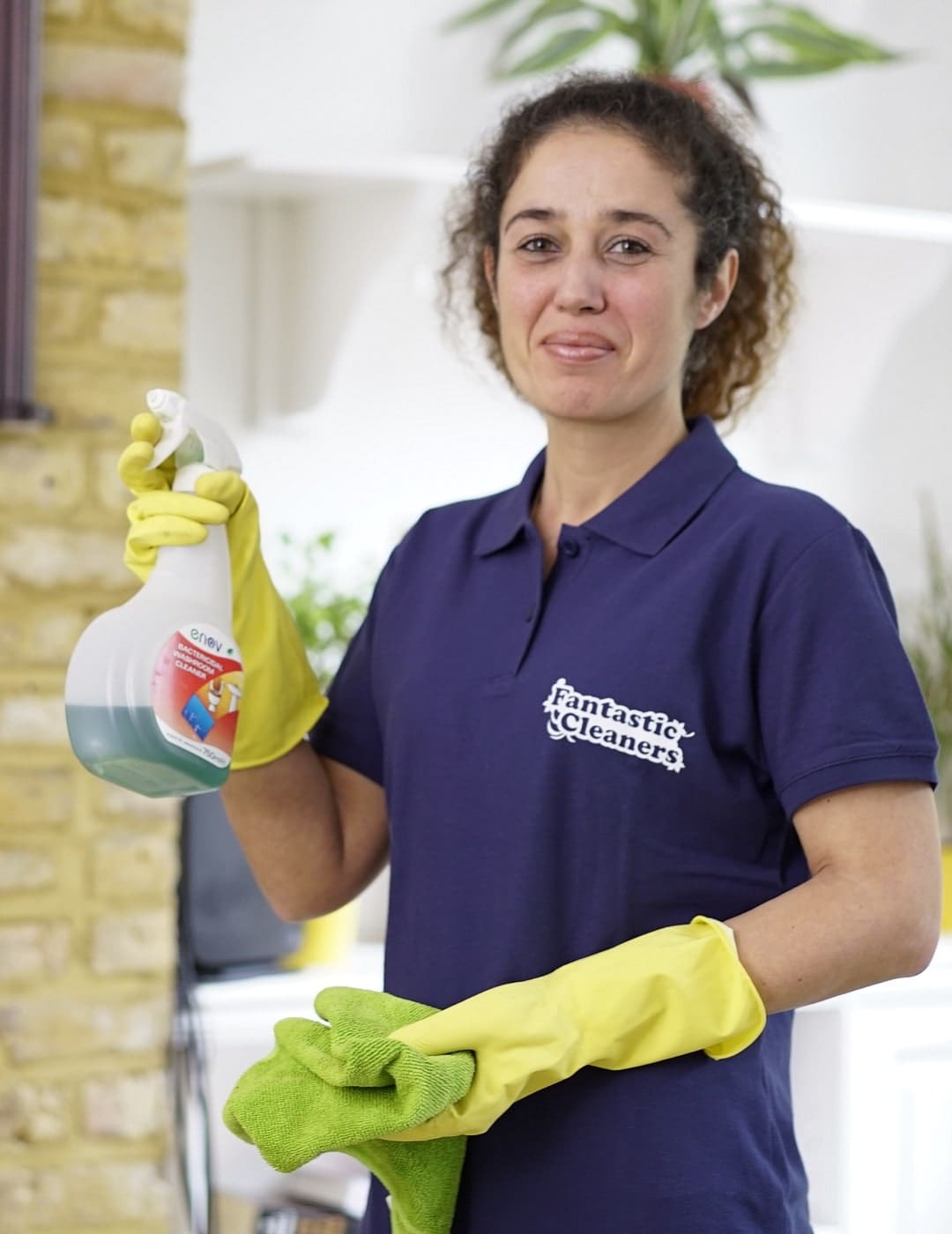 Did You Know
Each spring the city of Melbourne goes the extra mile to spruce up the city. During that season they provide extra cleaning services for free, like e-waste recycling, graffiti removal, hard waste and garden waste collection for residents, bin cleaning for businesses, and a lot more.
Carpet cleaning can also be part of our move out cleaning service.

Get an instant quote
Frequently Asked Questions
Q: Which areas of Melbourne do you operate in?

A: We strive to cover the entire city and its suburbs. Please, give the details about your location to one of our customer service representatives and you will be advised on whether we can assist you with your cleaning requirements or not.

Q: Do I need to pay for any parking fees?

A: The cleaners will always attempt to find a free parking spot for their vehicle. If this is impossible, the additional parking charge will be included in your service.

Q: Can I have my windows fully washed as part of this service?

A: You can book our specialised window cleaning service at preferential rates. It includes washing the interior and the exterior of the windows. The one-off cleaners are not trained to clean windows, located above a certain height, where specialised equipment must be employed.

Q: I had my rented place cleaned by another company, however, they did not do a great job. Can you help?

A: Of course. If you don't wish to purchase another vacate cleaning service, you can book just a few hours with us. The cleaners will ensure that any missed spots are thoroughly re-cleaned. However, please note that our deep cleaning services do not come with a bond back guarantee.
Q: Do I have to provide cleaning detergents?

A: No. The cleaning operatives will bring everything that is required for the job to be completed.

Q: How can I cancel my appointment?

A: Please, notify us at least 24 hours in advance, to avoid any cancellation fees.

Q: I would like my fridge to be cleaned, but I forgot to defrost it?

A: Unfortunately, the cleaners will not be able to sanitise the appliance if it has not been emptied and defrosted prior to the service.

Q: Can I request for something to be cleaned after the cleaners have already started their job?

A: Of course. You can add another cleaning task to your list, as long as it can be done within the allocated booked time. You can also change your priorities and replace one task with another if the booked hours are not enough. The cleaner may also be available to stay the extra time, required for the new task, for which you can pay additionally. Please note, that we need a sufficient notice if you change your mind about an already booked specialised service, like carpet cleaning or upholstery cleaning.