Spring cleaning in Melbourne
Give your Melbourne home the deep cleaning it deserves
Hourly-based cleaning services nearby according to your priorities
Short-notice booking slots before and after special events
Fully background-checked, vetted, and insured cleaners
Using high-end professional cleaning equipment
from $55/h

Don't miss out on remarkable deals
Book online Melbourne deep cleaning services and save time
By using our online booking form, you skip the calling and waiting stage altogether.


Enter your postcode in our platform
By entering your postcode in our online booking form, you will be able to see our availability and prices.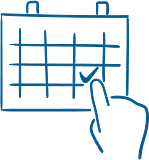 Make an appointment for a convenient date
Pick the date and time most appropriate in accordance with your schedule, all from the convenience of your phone.


Meet the cleaning team
When the time comes, just give the cleaning professionals access to your property, and they will take care of the rest.

Benefits of spring cleaning services near you in Melbourne, Australia
Professional deep clean of your entire home in Melbourne or specific rooms of your choosing by Fantastic Cleaners.
Flexible working hours tailored to your busy schedule
We offer same-day appointments, work on weekends, not just weekdays, and work on bank holidays. No surcharge in either case for all our house cleaning services in Melbourne.
Reliable professional cleaners near Melbourne
The cleaners are fully equipped with all the necessary detergents and cleaning supplies for quality home deep cleaning.
Wide range of services to choose from or combine
Besides one-off deep cleaning, you can also have your oven, upholstery or carpets cleaned professionally by the technicians.
Eco and pet-friendly cleaning solutions
We use specialty cleaning methods and products that are not available over the counter, specifically designed to be eco-friendly.
Rating system for best results every time
Our internal system automatically assigns the best professionals covering your area. This way, you will always get the best service possible.
List of benefits for Fantastic Club members
Get $400 in the form of credits and preferential booking with Fantastic Club. For this and other perks, read more about the Fantastic Club.
Get an instant quote
How our deep cleaning services around you in Melbourne work
Is it time for deep cleaning already? There's no point in postponing this task for when you feel like it. Instead, give the job to professional cleaners. Our home deep cleaning in Melbourne is great and always nearby when you need your property deep cleaned after a long winter.
It's also suitable for before or after special events when you need your home spotless but don't have the time to do it on your own. Our one-off cleaning service is hourly based, and both landlords and tenants can benefit from it.
We will inspect your Melbourne property and confirm the priority areas you want cleaned. We will let you know if the time you have booked will be enough to cover everything. Sometimes extra time is required if the property is especially dirty or large.
The technicians will vacuum, dust and wipe all surfaces until no dirt or germs are left. After completion of the deep cleaning job, you will be asked to inspect the property for yourself and confirm that you are satisfied with the result.
Get an instant quote

How much does one-off cleaning near you in Melbourne cost?
One-off cleaning prices
Price per hour
Fantastic Club price
$55/h
Standard price
$60/h
*Our minimum fee is $305 for 5h of cleaning, every extra hour is $60 per cleaner per hour for non-members.
**Detergents & equipment are included in the price/rate.
Get a free instant quote and check our availability in your area

Join the Fantastic Club and get:
Join the

Fantastic Club and get:
$400 in credits
Preferential member rates
One-off cleaning from $55/h
Exclusive seasonal deals
Real-time arrival tracker
Priority booking & case handling
Book with full benefits for any property
Deals by partnering brands
Deep cleaning services Melbourne checklist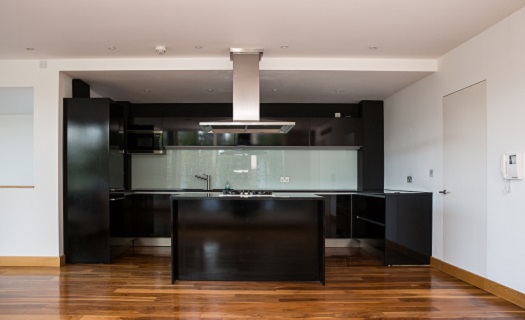 Kitchen
All cupboard interiors and exteriors will be thoroughly wiped and dusted
Worktops and surfaces will be cleaned and disinfected
Electrical appliances will be sanitised externally
The sink and taps will be cleaned, and any lime-scale build-up will be removed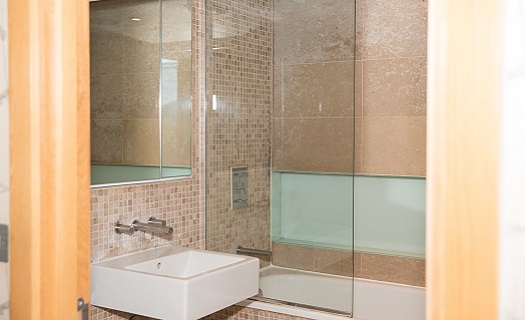 Bathroom
The toilet will be cleaned and disinfected
Your sink, shower and tub (if you have one) will be cleaned and any lime-scale build-up will be removed
Fittings, fixtures and mirrors will be polished until they shine
The tiles will be scrubbed clean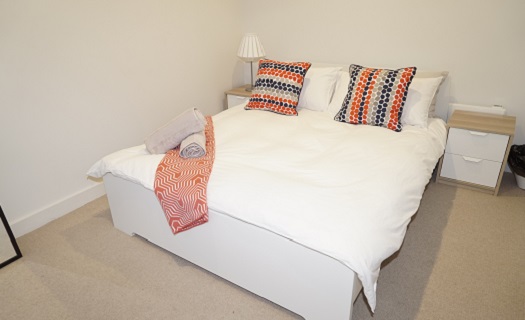 Bedrooms
Removal of any spider webs
Wiping of all light switches, doors and skirtings from dust
Vacuum and mop the floor as a final phase of the bedroom cleaning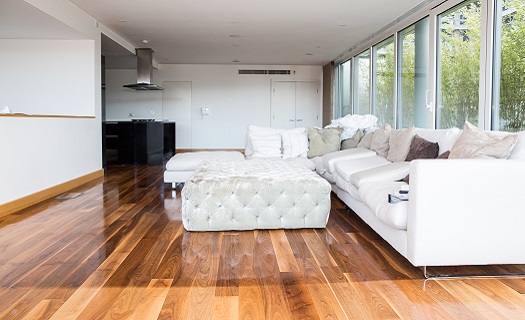 Living areas
Cobwebs will be removed
Banisters, shelves, furniture pieces, skirting boards and window sills will be dusted
All floors will be vacuumed and mopped
Carpets and rugs will be thoroughly vacuumed
Mirrors and photo frames will be polished
The difference between one-off and regular cleaning
Many people confuse one-off cleaning in Melbourne with regular cleaning and vice versa. While they do share some similarities, the differences are significant enough to be explained.
One-off cleaning is booked only once, usually when you move into a new property or before and after a special event. It also comes in handy when you need to carry out spring cleaning.
On the other hand, regular domestic cleaning, as the name suggests, is booked weekly, bi-weekly or monthly. One-off cleaning costs a little more, but that's because the technicians go deeper with their cleaning efforts and always bring their own tools and detergents compared to the surface maintenance cleaning of the other service.
One-off cleaning also makes a good fit with additional services such as oven or BBQ cleaning, hard floor cleaning, etc.
Get an instant quote
Additional services with your one-off cleaning in Melbourne
Make your home cleaning services even more effective by adding one or more extra jobs
Additional areas
If you happen to have additional rooms such as studies, a laundry room, storage space, a conservatory or something else, you will be delighted to know that we clean those too. These rooms don't require regular maintenance, but they can sure use a deep cleaning service every once in a while. Be sure to let us know beforehand and book extra time.
Carpet Cleaning
Raise the cleanliness level of your rugs and carpets by booking a cleaning service near you just for them. The method in question is called hot water extraction and it's very effective at removing deep-seated stains, dirt particles, and dust – it is way more effective than old-timey carpet steam cleaning. It leaves your carpet slightly damp and you need to wait until it's dry, but it's cleaned in such a way that it looks almost like new.
Upholstery Cleaning
The professional cleaner will use a power vacuum on your upholstery to extract deep-seated grit, and dust which your regular vacuum can't. After that, they will pre-treat any stains and dirty patches. Finally, the technician will deep clean your upholstery using the method most appropriate for its type.
Oven Cleaning
For your oven to be truly clean, it needs to be disassembled and each part cleaned individually. That's exactly what the professionals do. They take the removable parts and place them in a dip tank full of cleaning solution. While those parts are soaking, the technician cleans the oven's body. Afterwards, they put everything back together and test the oven to ensure it works properly.
External Windows Cleaning
Your windows look splendid when cleaned from the inside, but they will look even better when cleaned on the outside. The cleaners we work with can achieve this result by using a water-fed pole system with purified water. This method not only eliminates streaks, but gives your windows a shine that you can't get otherwise. Let us know in advance if you want this service along with your one-off cleaning.
Book online

Did you know
Each spring the city of Melbourne goes the extra mile to spruce up the city. During that season they provide extra cleaning services in Melbourne for free, like e-waste recycling, graffiti removal, hard waste and garden waste collection for residents, bin cleaning for businesses, and a lot more.
Frequently Asked Questions
Q: Which areas of Melbourne do you operate in?

A: We strive to cover the entire city and its suburbs. Please, give the details about your location to one of our customer service representatives, and you will be advised on whether we can assist you with your cleaning requirements or simply enter your local postcode in our online booking system to conduct a quick check.

Q: Do I need to pay any parking fees?

A: The cleaners will always attempt to find a free parking spot for their vehicle. If this is impossible, the additional parking charge will be included in your service.

Q: Can I have my windows fully washed as part of this service?

A: You can book our specialised window cleaning service at preferential rates. It includes washing the interior and the exterior of the windows. The one-off cleaners are not trained to clean windows located above a certain height, where specialised equipment must be employed.

Q: I had my rented place cleaned by another company. However, they did not do a great job. Can you help?

A: Of course. If you don't wish to purchase another vacate cleaning service, you can book just a few hours with us. The cleaners will ensure that any missed spots are thoroughly re-cleaned. However, please note that our deep cleaning services do not come with a bond-back guarantee.
Q: Do I have to provide cleaning detergents?

A: No. The cleaning operatives will bring everything that is required for the job to be completed.

Q: How can I cancel my appointment?

A: Please, notify us at least 48 hours in advance to avoid any cancellation fees.

Q: I would like my fridge to be cleaned, but I forgot to defrost it?

A: Unfortunately, the cleaners will not be able to sanitise the appliance if it has not been emptied and defrosted prior to the service.

Q: Can I request for something to be cleaned after the cleaners have already started their job?

A: Of course. You can add another cleaning task to your list as long as it can be done within the allocated booked time. You can also change your priorities and replace one task with another if the booked hours are not enough. The cleaner may also be available to stay for the extra time required for the new task, for which you can pay additionally. Please note that we need sufficient notice if you change your mind about an already booked specialised service, like carpet cleaning or upholstery cleaning.