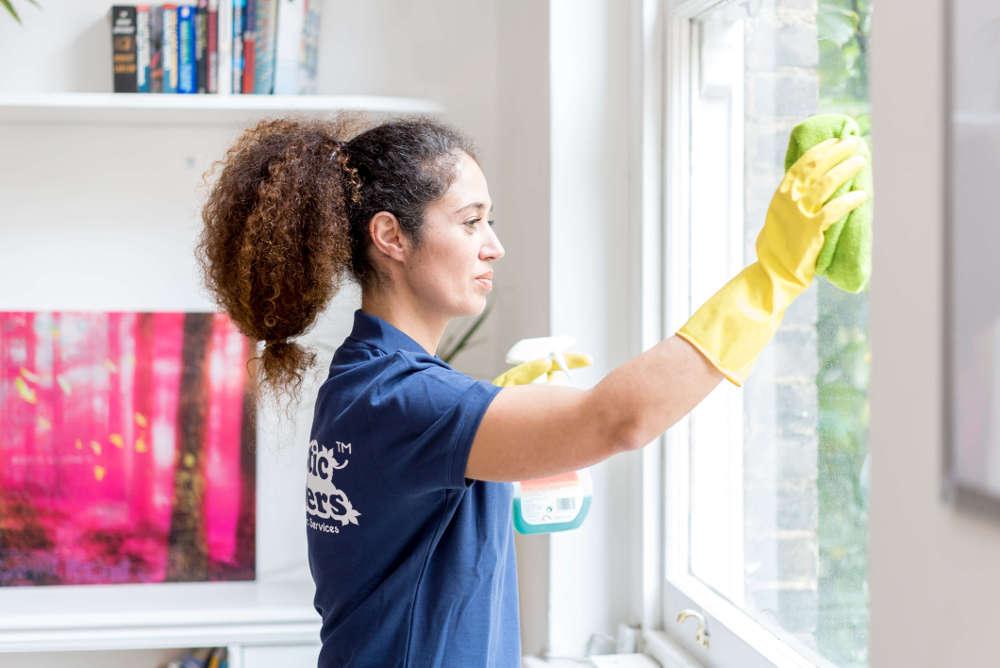 Boost Productivity with Commercial Cleaning in Perth
As a business owner or office manager, you'll want to provide good working conditions. Dirty or messy offices are bad for morale, and unhygienic workplaces may contribute to sickness and staff absence. Call on the Fantastic's commercial cleaners in Perth to make your office tidy and welcoming.
Keeping workplaces clean and sanitary makes a good impression on visitors and demonstrates that you value your staff, motivating them to give their best.
Get an instant quote
The Benefits of Employing a Professional Commercial Cleaning Company
Get in touch with Fantastic Cleaners and hand on the responsibility for workplace cleanliness to experts in the cleaning industry.
Booking professional commercial cleaning services in Perth comes with a number of advantages. People who clean for a living work efficiently, so you'll find that more gets done in the time you pay for than you might expect. You'll have the option to schedule your cleaning outside of your business working hours.
Your work will generally be completed by the same regular cleaner or team, but in the case of absences, cover can be arranged. You'll choose the frequency of regular office cleans in Perth that suits you.
As a corporate client, you'll be allocated an account manager, so anytime you want to adapt your service you'll have a direct line to the person whose job it is to see that you always get exactly what you need.
Get an instant quote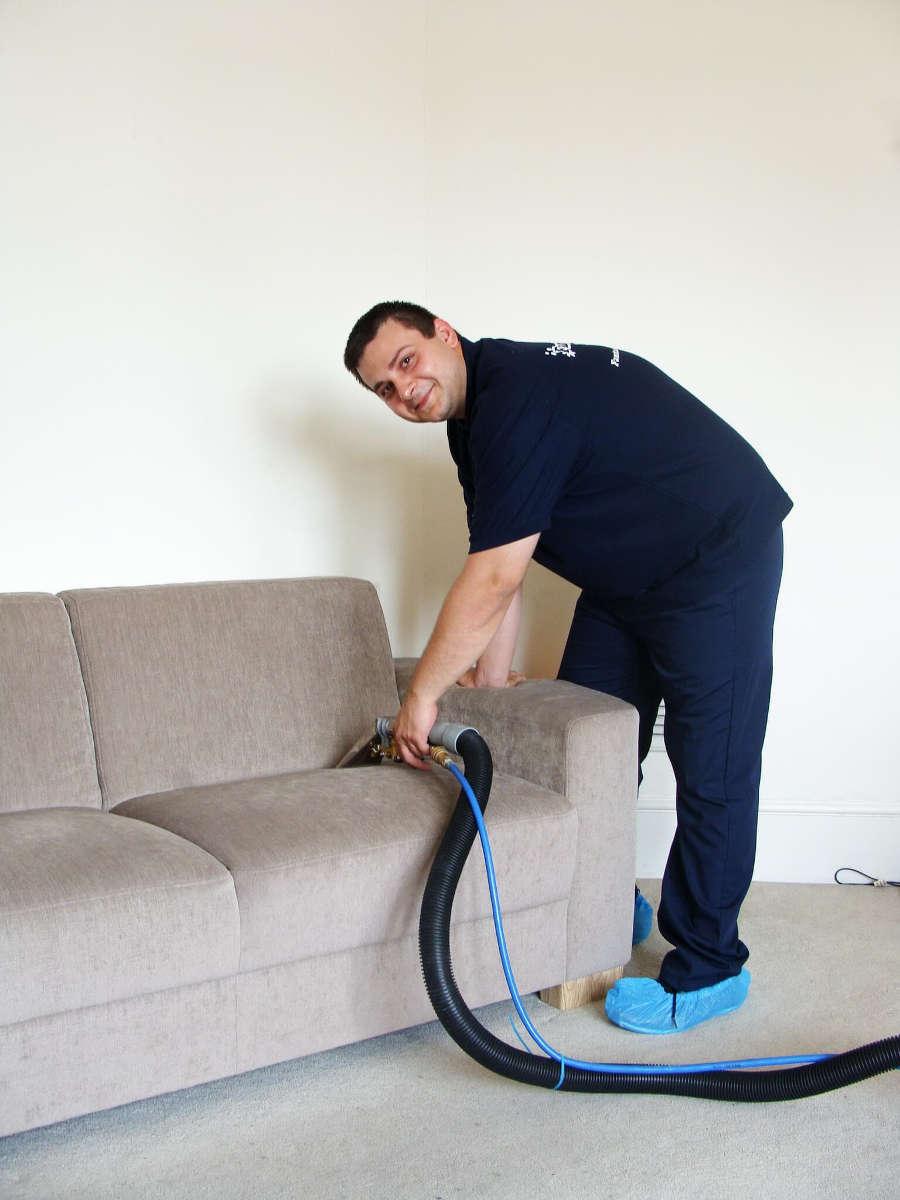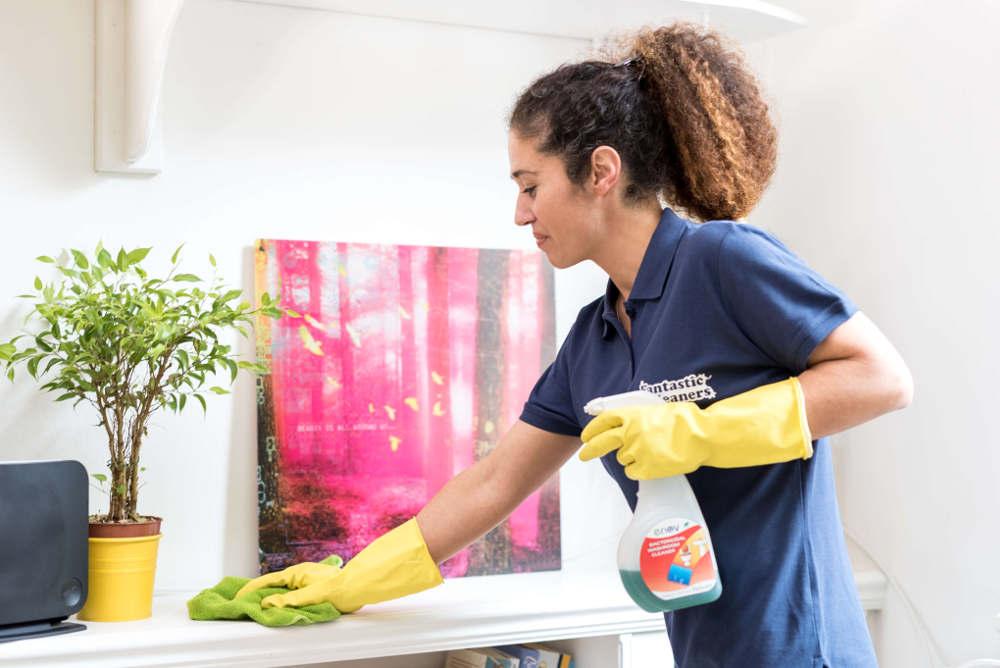 What Your Office Cleaners in Perth Will Do
Every workplace is different, so you'll be asked to set your own cleaning check-list. Jobs most commonly completed by office cleaners include:
Vacuuming carpets and mopping hard floors
Dusting and polishing furniture, office equipment, picture frames, mirrors and other office fixtures or fittings
Sanitising bathrooms and washrooms
Keeping kitchens and kitchen appliances clean and washing cutlery and crockery
Emptying bins and replacing bin bags
Cleaning reachable interior windows and sills
Keeping balconies clean and watering plants
Get an instant quote
Frequently Asked Questions about Commercial Cleaning in Perth
Q: Who provides the cleaning equipment and products for office cleaning?

A: It's most usual for the cleaners to use equipment and cleaning products available to them at your workplace. At your request, Fantastic Cleaners can supply a range of eco-friendly cleaning products.

Q: How many cleaners should I book, how often and how long for?

A: It all depends on the size of your workspace and how much work needs to be done. You could choose a monthly, fortnightly or weekly service. In larger premises, it's often more efficient to employ a team rather than a single cleaner. Get in touch, tell us what you need and we'll help you work out the details.

Q: Who do I contact if I'm unhappy with the work done?

A: We hope this never happens. But if it does, get in touch with your account manager. They'll speak to the cleaner and work with them to address any training issues.

Q: I'd like work done which isn't covered on the list above, what should I do?

A: Get in touch and tell us what you're looking for. We're flexible and if it's something we can help with we certainly will.
Q: What's the minimum contract term for office cleaning?

A: There is no minimum contract. If you choose to end your service all you need to do is give seven days notice.
Local Commercial Cleaners Near You
Commercial cleaning is one of our many services we have full coverage in Perth. So, you can count on local cleaning experts, who can swiftly come to your place of business to perform the service and restore its imaculate look. Every area is included, but here you can see some of our top places with highest demand:
Meet our Fantastic Family