Special offers available now
How to arrange your end of lease cleaning service in Melbourne
Set up your lease cleaning service in just a few minutes and leave the rest to the professional cleaners


1. Enter your Melbourne local area code
Open our convenient online booking form and enter your area code to begin.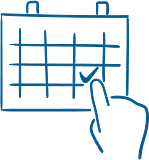 2. Specify all the details for your bond cleaning
Follow the steps to tell us what you need. Modify the service to your liking and pick a convenient date and time.


3. We'll send a team of professional end of lease cleaners
A minimum of 2 lease cleaners will come to the address and complete the service up to the highest professional standards.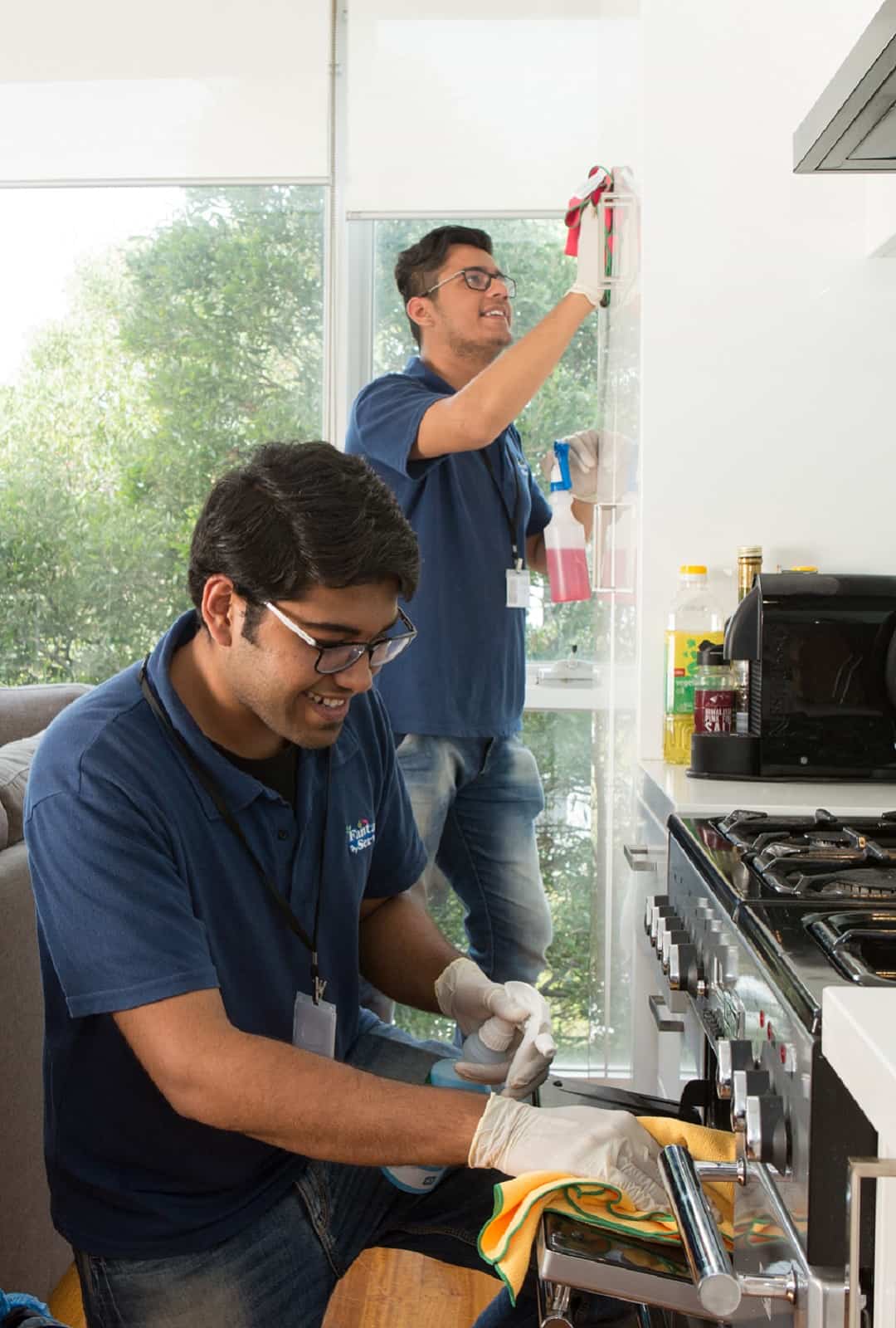 Why choose our bond cleaning in Melbourne
High-quality comprehensive bond cleaning delivered by experienced and dedicated professional cleaners
Available 7 days a week
Check our bond back cleaning availability in Melbourne, and make a booking for a date and time that work best for you. Benefit from our exceptional customer service.
Agency-approved checklist
Our end of lease cleaning is done according to the REA standards, ensuring satisfactory results and bond return.
Eco-friendly cleaning methods
We use nature-friendly cleaning products and methods in order to minimise our impact on the environment.
Deep oven cleaning included
No worries, we will make sure that the oven (both on the inside and outside) is cleaned to perfection. It will look almost as good as new.
72-hour re-clean guarantee
We are so confident in providing a great service that we give you a 72-hour free re-clean guarantee in case your landlord or property manager has a complaint.
Fantastic Club member benefits
Enjoy priority booking, special seasonal deals, and $400 in credits as a Fantastic Club member!
Get an instant quote
End of Lease Cleaning Melbourne Prices
End of lease cleaning
Prices for Fantastic Club members start from $210 instead of $270:
Property
Standard price
Member price
Studio flat
$270
$210
1 Bedroom unit
$305
$245
2 Bedroom unit
$345
$285
3 Bedroom unit
$440
$380
4 Bedroom property
$585
$525
5 Bedroom property
Call to get a price
NOTE: Keep in mind that wall spot cleaning, outside window cleaning and blinds wiping are not included in the end of lease cleaning services and can be done at an extra charge upon request.
End of lease + Carpet cleaning
Prices for Fantastic Club members start from $260 instead of $320:
Property
Standard price
Member price
Studio flat
$320
$260
1 Bedroom unit
$375
$315
2 Bedroom unit
$480
$420
3 Bedroom unit
$610
$550
4 Bedroom property
$790
$730
5 Bedroom property
Call to get a price
NOTE: Keep in mind that wall spot cleaning, outside window cleaning and blinds wiping are not included in the end of lease cleaning services and can be done at an extra charge upon request.
Get a free instant quote and check our availability in your area

Why not become a member of the Fantastic Club?
This gives you savings on a wide range of property cleaning and maintenance services for your home, office and garden. Check all club benefits.
Have a hassle-free vacate cleaning in Melbourne
If you are a tenant in Melbourne, then booking an end of lease cleaning service is one of the best ways to ensure that you will get your security bond back from your landlord or leasing agency. Our bond back cleaning has been designed to help tenants and landlords go through the end of a lease effortlessly.
This way, the interests of both parties involved are protected and the transition of tenants leaving and new ones moving in becomes seamless and stress-free. As a service provider, we have provided thousands of properties with thorough cleaning when tenants were leaving, making sure they got their bonds back.
At the same time, landlords and leasing agents are always pleased with the quality and the standard of the cleaning service that we provide. We follow agency-approved end of tenancy cleaning checklist when it comes to cleaning properties, ensuring that the service covers the widely accepted criteria for quality lease clean.
The end of lease cleaners are experienced professionals who work using innovative methods and are equipped with the latest professional tools and cleaning detergents to ensure high-quality results. The cleaners will bring all the necessary machines, cleaning products, and equipment necessary to complete your thorough cleaning service.
Also, you'd be happy to find out that our end of lease cleaning services are delivered with nature in mind. We use eco-friendly cleaning products and methods to lower our impact on the environment.
Our services are available all week long and we cover all areas of Melbourne and many local suburbs. You can simply enter your local area code in our online booking system and you will be able to see the coverage of our lease cleaners as well as the available booking slots for the weeks to come. We work 7 days a week, even during the weekend and official holidays so you can easily make a booking for the date and time that you find most convenient for you.
Get an instant quote
What clients say about our end of lease cleaning:
What to expect from our move-out cleaning Melbourne service
Empty the property of personal belongings and vacate it
In order for the exit cleaning service to take place, the property has to be emptied of the tenant(s)'s personal belongings and they have to vacate. This needs to be done before the end of lease cleaning team enters the property to clean it. Also, please make sure that the freezer and the fridge are turned off at least 24 hours before the service so they can defrost properly.
Ensure the lease cleaners will have access to the property
Please make sure to kindly arrange a parking spot within walking distance of the property so the cleaners can park their vehicle and conveniently bring in all the necessary professional equipment and detergents needed for the cleaning process. Also, please make sure that they will be granted unobstructed access to the rental property and all its rooms.
Top-to-bottom comprehensive cleaning
Once they bring all their equipment indoors, the cleaners will get to work right away. They will clean all reachable and usable surfaces of the property using surface-specific detergents, paying particular attention to the property's toilet, bathroom, and kitchen area. Everything will be wiped clean, and the floors will be mopped and/or vacuum-cleaned.
Deep oven cleaning
As part of the service, the main cooking appliance of the property will be extensively cleaned. Its detachable parts will be removed and placed in a dip tank with a cleaning solution to soak while one of the professional cleaners takes care of the appliance's main unit. It will be wiped thoroughly both on the inside and the outside. After that, the soaking parts will be rinsed and attached back. The appliance will be so thoroughly cleaned that it will look almost as good as new.
Get an instant quote

Our detailed end of lease cleaning checklist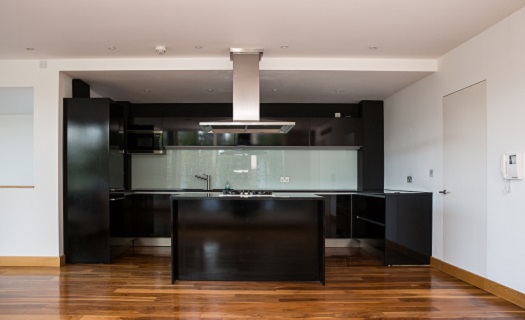 Kitchen
Clean all cupboards and drawers
Clean and wipe the sink and drain
Clean and polish tapware
Clean and polish splashback and wall tiles
Clean and polish all the countertops
Wipe the stovetop and rangehood
Deep clean the oven inside and out, including oven racks and trays
Clean the space behind and below appliances
Dust and clean the exhaust fan and the extractor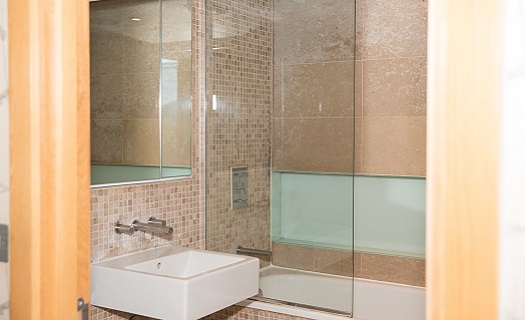 Bathroom
Clean all cupboards and drawers inside and out
Clean inside the toilet, behind it, around the cistern and the entire toilet seat
Scrub, remove lime scale, and clean wall and floor tiles, remove soap suds and mildew
Clean soap holders, toilet paper holders, towel rails and other fixtures
Scrub any showers/bathtubs clean
Clean sinks and polish tapware
Clean mirrors, windows and window tracks
Clean the space behind appliances
Dust and clean exhaust fan, ventilation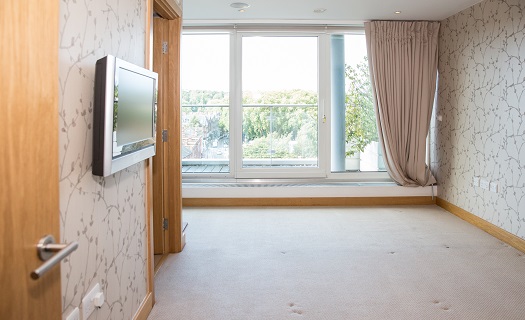 Bedrooms
Remove cobwebs
Vacuum and mop floors
Clean all wardrobes, vanities, cupboards and drawers inside and out
Clean the space behind/below furniture
Wipe dust from furniture and fixtures
Wipe skirting boards
Wipe and clean door frames, doorknobs
Clean windows inside and mirrors
Wipe window sills and tracks
Dust and clean light fixtures
Vacuum and dust curtains (if applicable)
Vacuum mattresses (if applicable)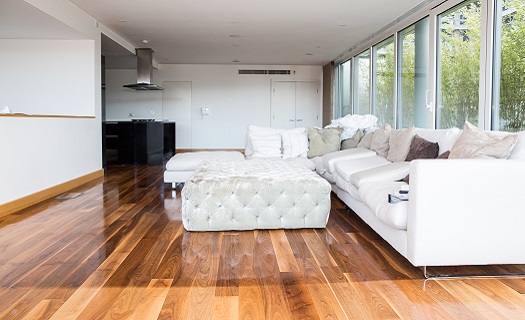 Living areas
Vacuuming of all floors throughout the property
Mopping all the hard floors
Removing cobwebs and other insect marks
Dusting and polishing of all surfaces
Cleaning light fixtures (if they are accessible)
Cleaning skirting boards
Cleaning door frames and doors
Wiping window sills (inside), cleaning tracks
Cleaning windows inside and mirrors
Wiping light switches, doorframes, doorknobs, and other small elements
Wipe skirting boards
Wipe and clean railings
Dusting blinds
Combine your end of lease cleaning with other helpful services
Get even better results with our extensive range of cleaning services
Carpet/Upholstery Cleaning
You can have the carpeting and/or the upholstered furniture of the property deep cleaned as well. We use high-end hot water extraction machines to provide the most effective deep cleaning for carpets, rugs, upholstery, and even mattresses. In case the items are affected by common household stains, they will be pre-treated with special targeting detergents.
Outdoor Window Cleaning
Keep in mind that you drastically make the property look even better if you have the windows cleaned as well. We can clean the exterior side of the windows up to the 2nd floor of the building from ground level using a special professional cleaning extendable pole. What's great is that this service is quite eco-friendly because it is done with purified water alone – no detergents are necessary whatsoever to achieve the most amazing results.
Wall Spot Cleaning
In case you notice some marks on the walls of the property, you might panic and decide that you'd have to paint the walls to make sure that you will get your security bond back. However, this is not always the case. Sometimes all you need is wall spot cleaning done with a special dry soap for walls. This would be a perfect addition to your end of lease cleaning to provide that finished look that will simply amaze your landlord.
Curtains & Blinds Cleaning
Another cleaning duty that we can take care of concerns are the curtains and blinds within the property. With time, they could become dusty and stale. However, we can easily clean them professionally without even taking them off the railing. One of the cleaning technicians will use a deep cleaning machine with a special nozzle – they will simply slide the nozzle over the surface area of each item and refresh it.
Additional Property Maintenance Services
Fantastic Cleaners offers a wide variety of professional property maintenance services that could be added to your comprehensive end of lease cleaning session. If there is anything specific that you'd like to have professionally cleaned, fixed, or improved, whether it's a requirement of your lease agreement or not, please feel free to let us know. We are here to go the extra mile and meet your needs. For example, we can also provide you with pest control, garden clearance, or handymen services.
Get an instant quote
Frequently Asked Questions
Q: The carpets are badly stained. Can you deep clean them and help with removing the stains?

A: Yes, of course. When you book our bond cleaning services in Melbourne, you can benefit from our deep carpet steam cleaning service at a discounted rate.

Q: Can I postpone the service?

A: Yes. Please, inform us at least 48 hours in advance if you need to reschedule your bond cleaning booking.

Q: I am about to put my house on the market, and I need it deep cleaned throughout. Is the bond cleaning suitable in this case?

A: Yes, this is the perfect house cleaning service for the occasion. The property will be cleaned according to your requirements so it can be made presentable for the real estate agent and potential buyers.

Q: Is it OK to leave the key with someone for the cleaners to get in the property, as I won't be at the address before the service?

A: Yes. Our end of lease cleaning company offers a key pick-up. We would always recommend, however, that you inspect the property at the end of the service, before the cleaners leave, to ensure that the job has been completed to your satisfaction.
Q: How long does bond cleaning usually take?

A: Many factors apply when forming the bond cleaning time interval, like the size and condition of the property, whether you want your carpets professionally cleaned or just vacuumed any specific additional requirements you might have, and more. The average cleaning session of a standard 2-bedroom apartment can take around 4 hours.

Q: Do I need to defrost the fridge before the cleaners arrive?

A: Yes. The vacate cleaners cannot sanitise the appliance if it has not been emptied and defrosted before their arrival. Additional costs may apply.

Q: Do you move furniture when cleaning?

A: Our cleaners can move small pieces of furniture like coffee tables and chairs, but if you want the space behind big pieces of furniture to be cleaned as well, we would recommend preparing the space before the team arrives.

Q: Can you clean the windows?

A: The washing of your interior windows can be incorporated into your move-out cleaning package. You can also book the full window cleaning service at preferential rates (it includes washing the exterior windows, as well).

Q: My real estate agent still has some issues with the condition of the flat after the service. How do I get in touch with the cleaners?

A: Please, contact the customer service hotline as soon as possible. Your service comes with a 72-hour re-clean bond back guarantee, so we will ensure that the cleaners return and re-clean any missed spots or areas within this time period.

Q: How many cleaners will be tasked to carry out the service?

A: The typical end of lease cleaning job is done by a team of 2 or 3 cleaners but if your rental property is bigger and requires more attention, we can provide you with a custom offer.

Q: I am not moving out just yet, but my landlord is coming to inspect the property. Can you help with making it presentable and clean?

A: Of course. For live-in rental inspections, we offer an hourly based one-off cleaning service that you can book.

Q: Can you clean the ceiling?

A: This can be incorporated into the bond cleaning service at an additional cost. The same applies to spot cleaning of any walls.
Local End of Lease Cleaners Near You
End of lease cleaning is one of the many services we offer, with full coverage of Melbourne and many nearby suburbs. So, you can count on local cleaning experts, who can swiftly come to your address or place of business to perform the service and restore its immaculate cleanliness. See below some of the top places in the city and the surrounding areas with the highest demand for our vacate cleaning services.
Some of the areas we cover for end of lease cleaning services