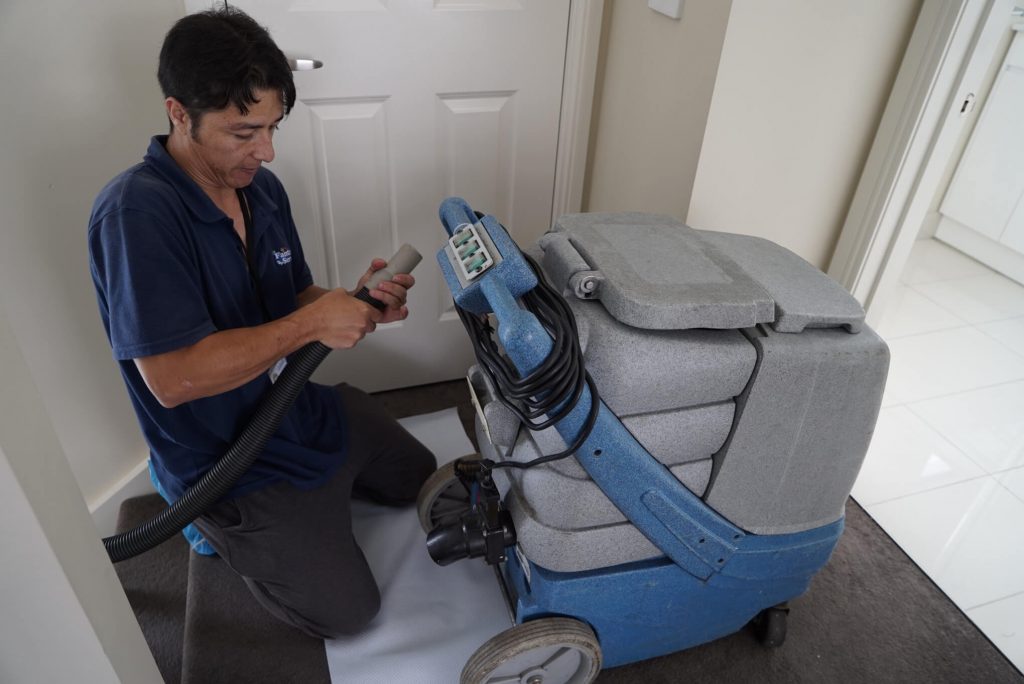 Why you need professional carpet cleaning in Jindalee
Everyday life plays havoc with your carpets. Even if you vacuum daily you won't remove every speck of dirt that gets walked into a room. Little spills and accidents cause staining and foot traffic compresses the pile. It all adds up to make the carpet look tired and old before its time. As if all this wasn't enough, pollutants in the air sink into the fibres of your rugs and these fibres themselves are an ideal environment for viruses, bacteria and fungal spores to live and breed. It's really no surprise that many carpet manufacturers insist on professional cleaning as a condition of maintaining your warranty.
Get an instant quote
How Fantastic Cleaners in Jindalee can help extend the lifespan of your carpet
Keep your carpets looking good by getting a professional to come to your home and them some well-considered care and attention. There are plenty of people offering this service, so what should you look for when you're choosing a carpet cleaning company? Professionalism, quality, value, and convenience are all factors. Book your carpet cleaning in Jindalee from Fantastic Cleaners and you can be certain of getting all of these things.
The person who arrives will be a certified and experienced technician and your service will be completed under full insurance, so you're covered against any remote possibility of damage during the cleaning process. They'll use top-of-the-range carpet cleaning tools and detergents specially formulated for the industry. Your technician has the experience to assess the carpet you need cleaned and select the most appropriate products for it. All of this adds up to ensure a high-quality cleaning treatment which delivers the best possible results against stubborn dirt and stains.
Check our prices, and you'll see that you'll pay a very fair rate for superior workmanship. Booking can be done online and only takes a few minutes. With carpet cleaners in Jindalee available across a long working day, seven days a week, choosing an appointment time that doesn't disrupt your schedule couldn't be easier.
Get an instant quote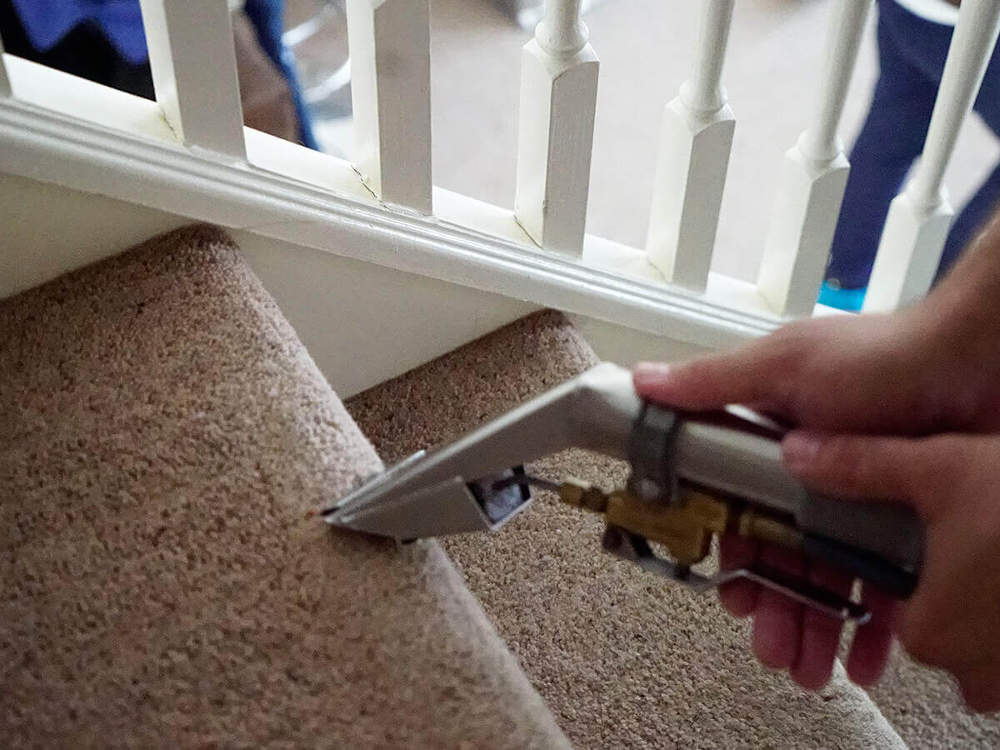 A step-by-step guide to the process of carpet cleaning done right
Details vary depending on the carpet type and your specific requirements but your carpet cleaner will work their way through most or all of the following processes.
Inspection - The carpet is assessed to determine its type and to identify any specific issues that need to be addressed. Any stains present are tested to determine their pH. It's necessary to know this in order to choose the right detergent to lift them.
Pre-treatment - Stains or heavily soiled areas are sprayed with a product which will start to loosen deep-seated dirt or erase discolouration. Your cleaner may also use products to lift the pile in heavy traffic areas.
The main clean - Hot water and detergents are injected into the pile where they can destroy pathogens, absorb pollutants and dissolve dirt. Then the dirty water is removed by suction. Because the equipment used for this is more powerful than domestic carpet cleaning tools the rate of water extraction is high - up to 95%. This results in a brighter finish and reduced drying times.
Deodorising or stain protection treatments - Deodorising solutions can be applied if your floor covering has picked up unpleasant odours, from pets or tobacco for instance. On your request, your cleaner can also apply Scotchgard, a solution which coats fibres making them dirt-repelling and spill-resistant. This increases the effectiveness of future vacuum cleaning and will make the carpet less likely to stain if something is spilt upon it.
Get an instant quote
Some of the other areas we cover in Perth:
Frequently asked questions about carpet cleaning in Jindalee
Q: Can you clean carpets in commercial properties or just in private homes?

A: This service is equally suited to domestic and commercial customers, so whichever you are, we'd love to hear from you.

Q: Are the detergents you use likely to cause a problem for my pets or my asthmatic child?

A: All the detergents used in carpet cleaning are non-toxic and 100% safe for use in homes where there are pets or children. In fact, dander, dirt and dust mites in dirty carpets can themselves trigger asthma, so if you have people living in your home who are sensitive to these, it's especially important to get the carpet cleaned regularly.

Q: I really am very busy. Is there any chance you can send a carpet cleaning during a public holiday?

A: Yes, carpet cleaning services in Jindalee are available on public holidays. Just be sure to book well in advance.

Q: Will the carpet cleaner move furniture to get to the floor?

A: Your cleaner will move light furniture, please remember that carpet cleaning is done by a single technician. If you want your service to include floor areas under things too heavy for one person to move safely, it's best to get them moved before your appointment.