Getting professional commercial cleaning in Sydney
Call in outside professionals and let your team focus on doing what they do best. From simple daily cleanliness maintenance to comprehensive sanitisation, Fantastic Cleaners will make sure your workspace is always clean, tidy and welcoming for both your staff and your clients. Because we work with business leaders in every industry, we are used to delivering commercial cleaning in Sydney, which fits in smoothly around your operations without disruption.
The specialists we assign to you will do everything necessary to keep your premises in reliably spotless condition.

Get an instant quote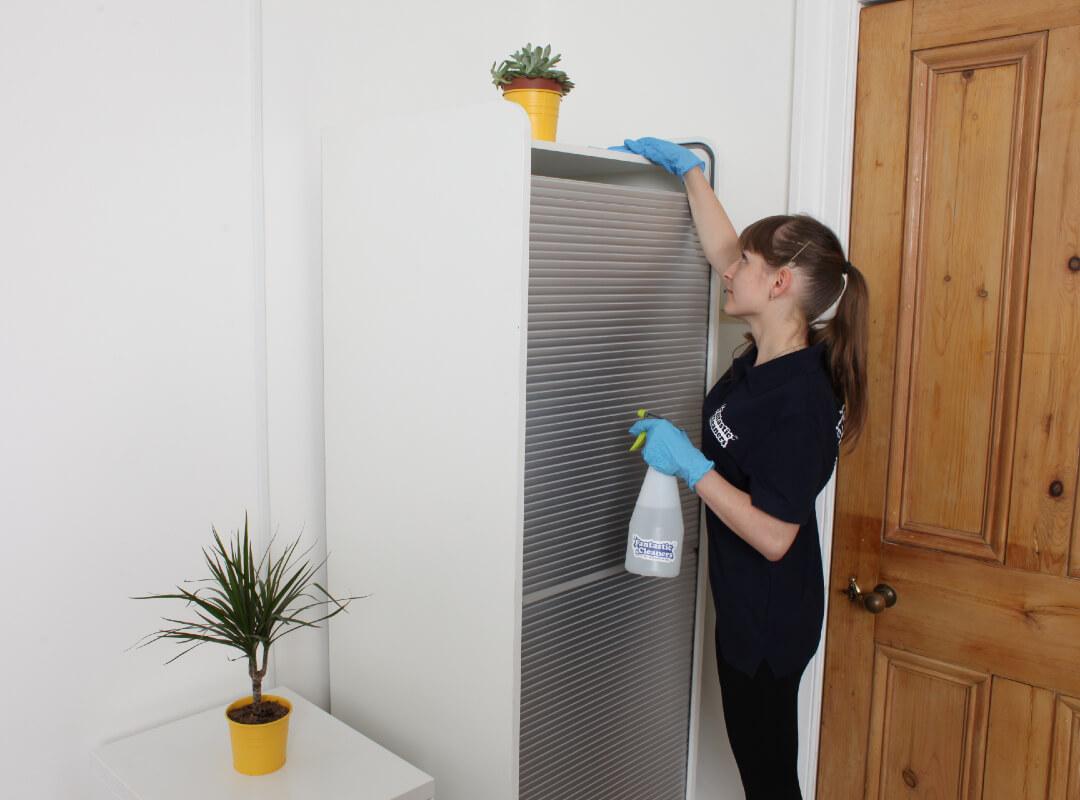 Why call in the professionals for your commercial cleaning in Sydney?
Splitting the attention of your team is a sure way to reduce your profit margin. Call on the specialist office cleaners in Sydney we send to you on whatever basis you need - weekly, fortnightly or monthly - and count on being sent the same cleaner or small team every time.
Growing familiarity with your needs and premises ensures your commercial cleaning services in Sydney only get more efficient over time.
You are never tied into any contract and are free to start, stop or skip a service at any time. Because we only use specialists who have extensive training, who have been carefully vetted and interviewed, and who work under full insurance, you know that you can rely on cleaning of the highest standards.
What's more, your office cleaning team's professional appearance - smartly uniformed and ID-wearing - ensure your customers know it too. Join the other customers in our client base, who hail from industries as diverse as:
The public sector
Food service and dining
Property management
Hospitality, including bars and hotels
Retail and leisure
Healthcare service providers
Get an instant quote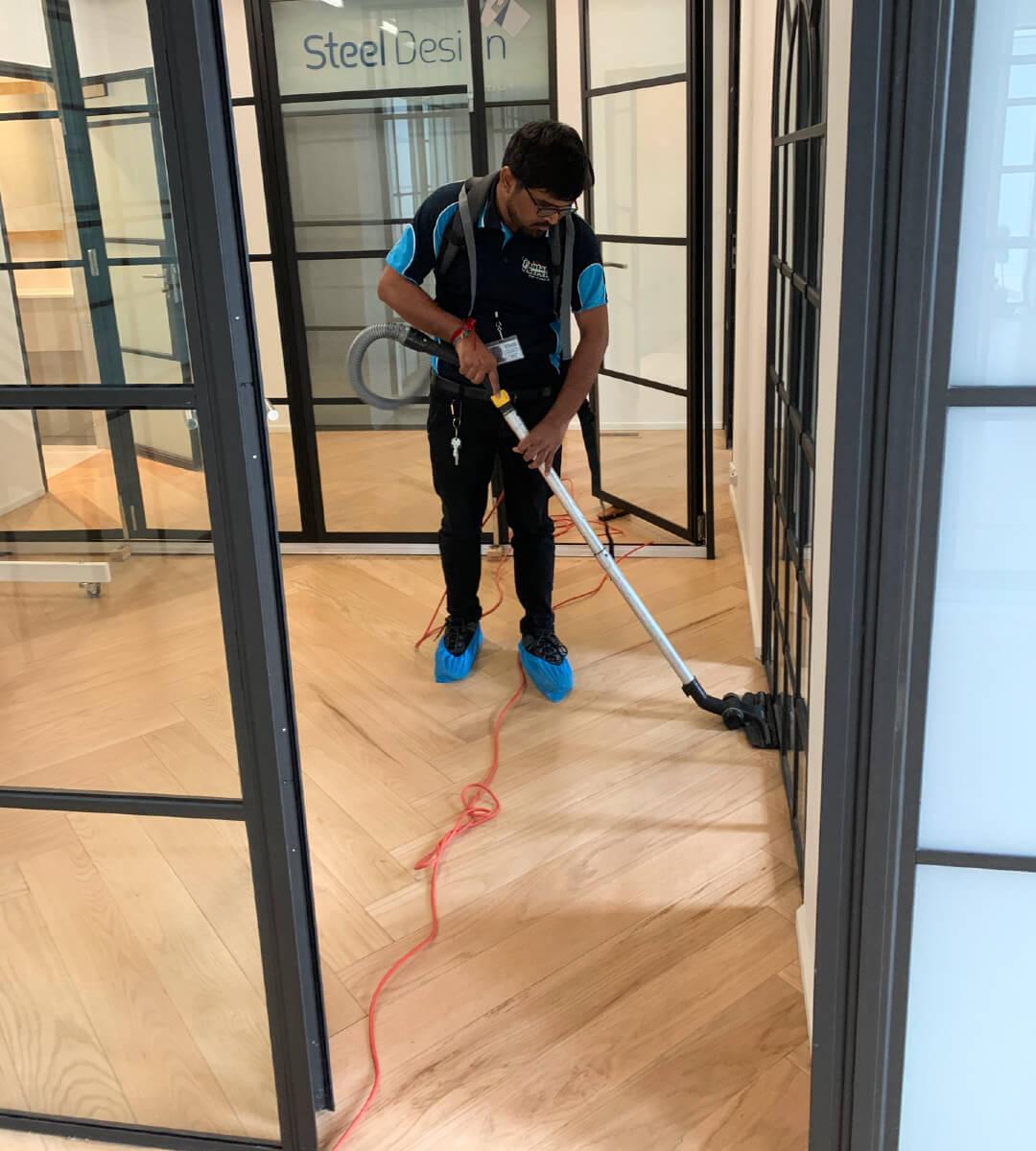 How do we clean your premises?
You might have a retail space. An office. Or need us to clean in a healthcare or restaurant setting. Thanks to our experience delivering commercial cleaning services to all kinds of businesses in Sydney, we know how to adjust our approach to ensure that every area of your premises is addressed in full.
You can provide us with a cleaning checklist detailing specific tasks or rely on us to develop our own strategy, which may include:
Vacuuming and mopping all floor surfaces (optionally using industry-grade hard floor cleaning equipment for large flooring areas such as malls)
Dusting and polishing furniture, office equipment, picture frames, mirrors, glass cabinets and displays, bannisters, window sills and shelves
Vacuuming upholstered furniture
Cleaning kitchens and cooking areas, including cooking appliances, dishes, cups and cutlery
Sanitising toilets and washroom facilities
Emptying bins and replacing bin bags
Watering your plants
Washing the interior of windows and cleaning any balconies
Get an instant quote
Frequently Asked Questions
Q: Do you charge me for cancelling my service? How do I do it?

A: As long as you give us seven days' notice there is no charge or problem cancelling your office cleaning service whenever you please.

Q: If I have an issue with my service, who can I speak to?

A: You will have your own personal account manager assigned to you. They will always be ready to assist you, no matter the problem.

Q: What if my regular cleaner is ill or on holiday?

A: Leave that to us. We will always arrange replacement cover for holidays or sickness. The scheduling of your service will always be unaffected.

Q: Will my cleaner wash my windows?

A: Yes, but only upon your request and if reachable (internally only). If you need exterior window cleaning, you have to book it as an additional service at additional cost.
See what our customers say:
Meet our Fantastic Family