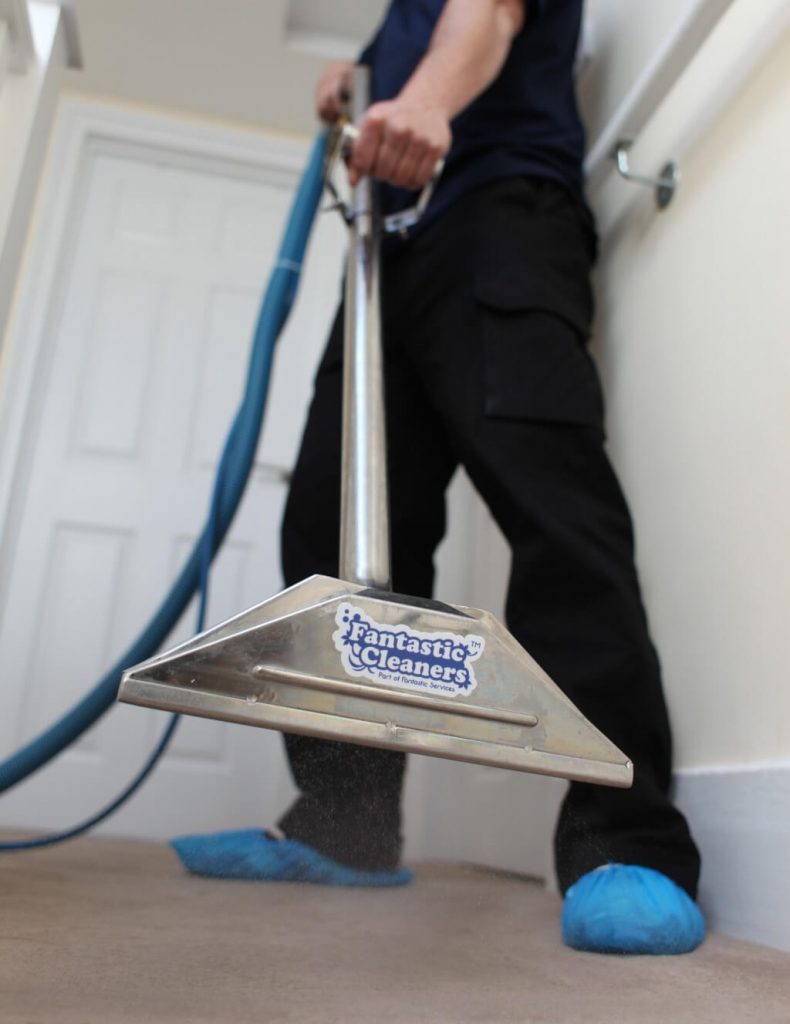 Why choose Fantastic carpet cleaning for your place in Point Cook
Fantastic professional carpet cleaning services Melbourne are suitable for any place, be it a domestic or commercial setting. You can easily arrange an appointment and expect a prompt arrival from a fully equipped technician that will focus on bringing you amazing results.
On the other hand, we offer many additional services that you can benefit from. For example, you can also book upholstery cleaning for your place and have it done by the same technician.
This way you will save time and save yourself a second booking. Another great reason to choose Fantastic is the fact that we work with experienced and dedicated technicians who always aim to bring you the best possible results.
They are vetted and insured, uniformed and ready to help you. Besides, they can offer you some useful tips when it comes to home maintenance and improvement. You can count on them to handle all the work diligently.
Get an instant quote
How does our carpet cleaning service work
Basically, you set up an appointment for a time that works for you. We will send a fully equipped technician to your address to carry out all the work. They will be bringing all the necessary machinery and detergents to complete the job. So please provide them with unobstructed access to carpeted areas. And if there are areas that are covered by furniture or other heavy objects, please make sure to have them removed prior to the appointment.
Your carpet cleaner will carefully inspect your items to determine how to best clean them. In most cases, the carpets and rugs are submitted to what is known as hot water extraction. This method is quite efficient and far better than steam cleaning.
A powerful high-end machine is used to treat the carpet. The technician simply slides the nozzle over the pile of the item and the equipment does all the work.
Hot water is ejected from the nozzle under high pressure, penetrating the microscopic space between the fibres of the carpet where all the solids have accumulated.
A brush attachment agitates the fibres and helps to loosen the grime.
The water effectively dislodges the grime but there is a powerful suction attachment that sucks in all the moisture along with the filth.
All of this happens in less than a second. Your carpets are being cleaned and dried at the same time. About 95% of the moisture is being removed by the machine.
Get an instant quote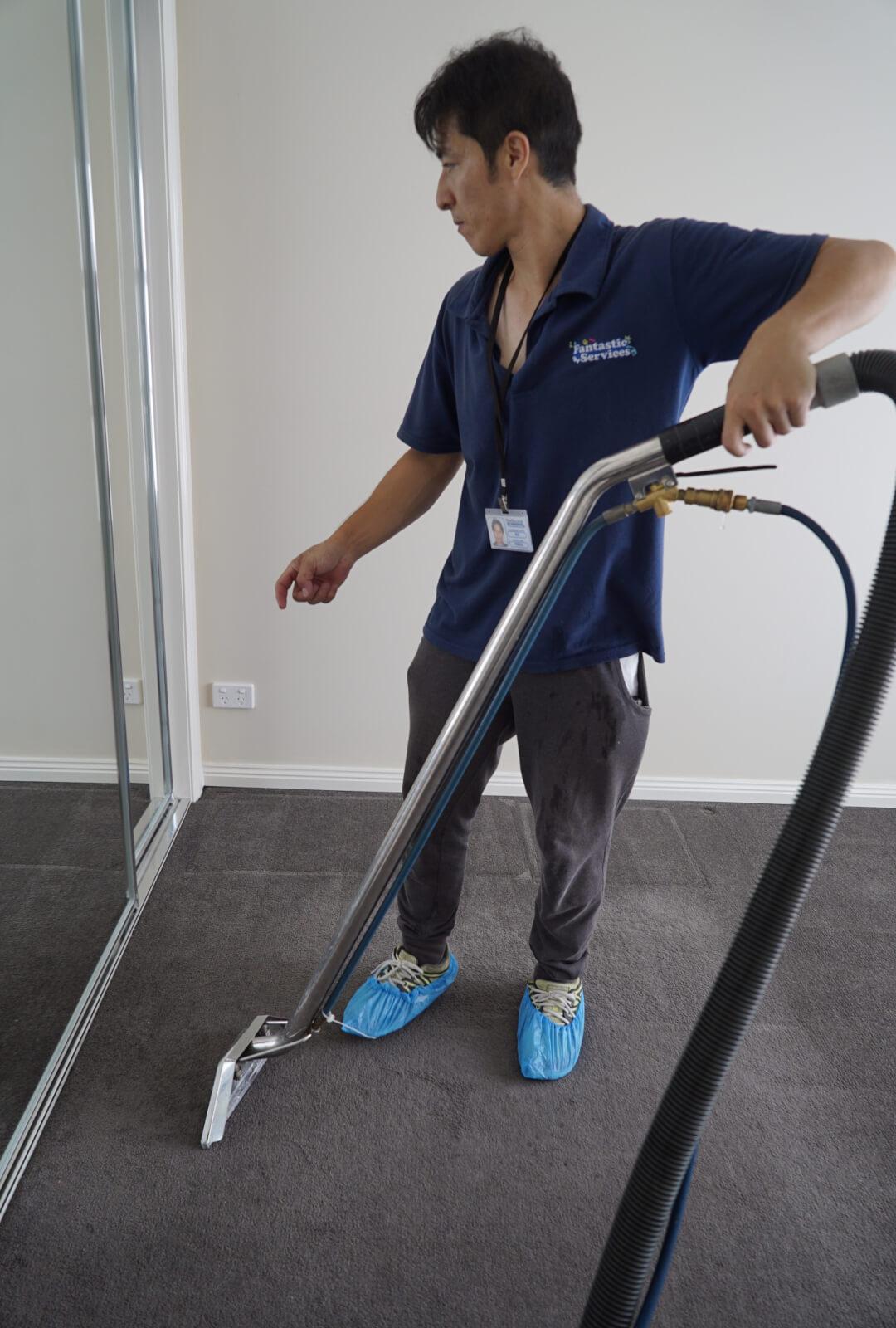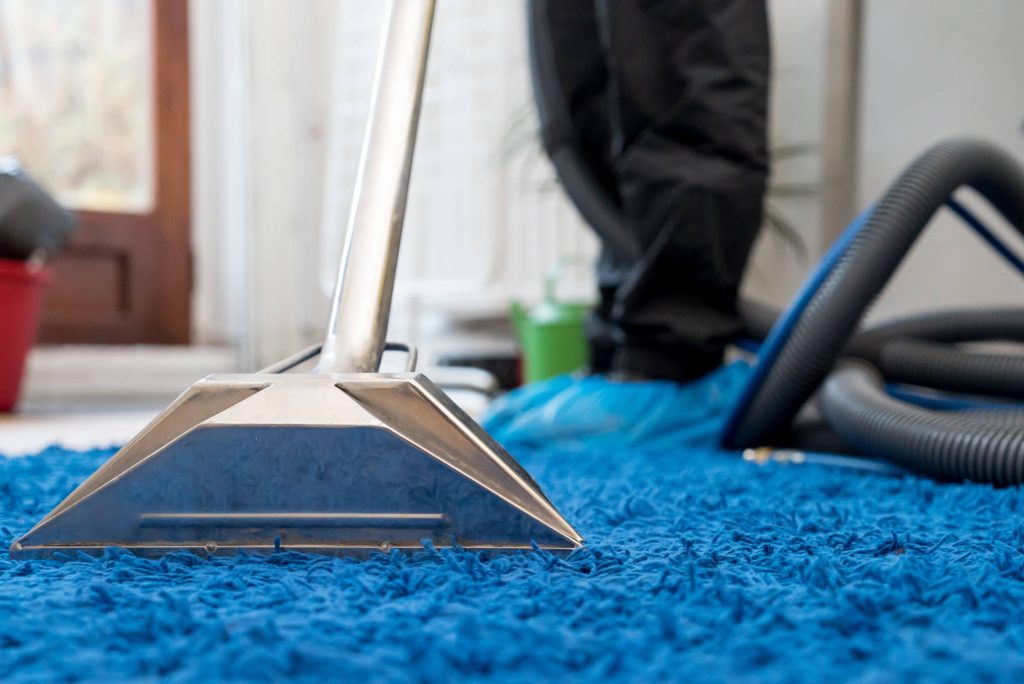 How does hot water extraction work
A special machine is used to apply a stream of hot water directly onto a carpet. As the technician slides the nozzle over the pile of the carpet, the brush attachment in combination with the pressurised water does a great job at dislodging the accumulated solids.
At the same time, there is a suction attachment that removes most of the moisture along with the loose unsanitary agents.
The result? You are left with perfectly fresh and nearly dry carpets. The moisture will evaporate on its own in a few hours and you can enjoy your clean carpets.
Get an instant quote
Local Carpet Cleaners Near You
Carpet cleaning
is one of our many services we offer, with a full coverage of
Melbourne
. So, you can count on
local cleaning experts
, who can swiftly come to your home address or place of business to perform the service and restore imaculate look of your carpets. See below some of the top places in the city and the surrounding areas with the highest demand for our carpet cleaning solutions:
Carpet cleaning locations around Point Cook
Frequently Asked Questions
Q: Can I change my appointment?

A: Yes, you can easily do so but keep in mind that there is a fee for changes made less than 48 hours prior to the appointment time. For more details, you can check out our cancellation policy.

Q: Do I have to do something before the service?

A: Please make sure that the carpet cleaner will have full access to the carpeting and rugs that are to be cleaned. If there are areas that are covered by bulky items and furniture, please make sure to have them relocated if you want those spots to be properly cleaned.

Q: Can you remove stains?

A: Our professional cleaning methods are great against the most common types of household stains. We are unable to remove spots that have caused damage to the carpet. But rest assured that if our methods don't remove a certain stain, then probably nothing will.

Q: Can I get some kind of bargain?

A: Yes, in fact, we have a special premium subscription that comes with lower price rates and priority booking. If you are interested, then simply give us a call.