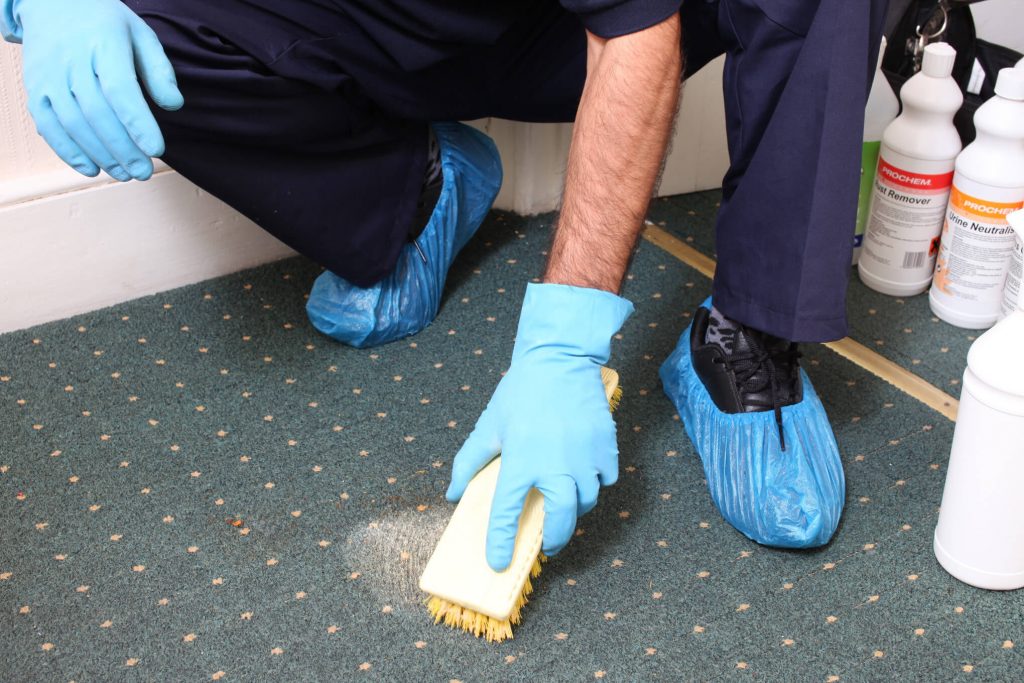 Professional carpet cleaning in Burwood - Get amazed with the results
How often do you deep clean your carpets, considering the amount of dust and germs they collect? Add the odd spillage accident and you end up with unsightly stains, which are often hard to clean up. Well, your problems can be solved in a matter of a couple of hours by hiring Fantastic carpet cleaning experts in Burwood.
Choose the local professionals, who have the experience, the right equipment and knowledge to restore the look and feel of your rugs and carpeting with outstanding results.
Get an instant quote
The advantages of booking our carpet cleaning services in Burwood
You vacuum your carpets and rugs on a regular basis, no doubt. But here's what you get when you have them professionally deep cleaned with advanced equipment that home steam cleaners can't compete with!
Overall healthier interior - Deep cleaned carpets promote a healthier home.
Better indoor air quality - Pollen, pet allergens and dust mites are eliminated in no time.
Extended carpet life - A professionally cleaned rug will serve you for years to come.
No risk of mould development - DIY wet carpet cleaning techniques can cause mould growth on the carpet backing.
Cosy, clean and presentable indoors - Stain-free carpets make all the difference in how clean your home looks and feels.
And that's not all. Here's why Fantastic carpet cleaning solutions stand out:
Special deals and lower rates - Join our membership programme and always pay less!
Effective hot water extraction techniques - It's proven to be the best carpet/upholstery cleaning method out there. You have our word!
Removal of stubborn stains - From wine, coffee and food stains to vomit and pet stains - the pros have the know-how to get rid of them for you, as long as they have not been treated incorrectly beforehand by you.
Fabric protection and deodorising - We use a top brand (Scotchgard) to give your carpet that extra lease of life, upon request. Deodorising is also available to order with your service.
Trained, skilled & insured carpet cleaners near you - These are local qualified technicians who are part of your local community.
Fast online booking for any day of the week - No-hassle booking options all week round. So, appointments can be scheduled even on weekends and public holidays.
Helpful customer care team at your service - Rest assured that all your questions and concerns will be addressed professionally and with your specific needs in mind.
Get an instant quote
How is your rug cleaning service done?
Let's see what to expect from our carpet cleaning service in Melbourne - Burwood, in more detail:
The professional will park near your property (please, make sure there's an available spot).
Then, the carpet cleaner will unload the equipment. They will put on their overshoes, first, before inspecting your carpeting.
The rugs and carpets will be thoroughly vacuumed with a power vacuum cleaner.
If needed, the pro will move light furniture out of the way as they go. The technician cannot move heavy items, however.
High-foot traffic areas and stains will be pretreated with an appropriate detergent.
Then, the technician will clean the carpeting with their hot water extraction machine, which injects a mixture of heated water and detergent under high pressure into the carpet fibres.
The equipment then, will extract the moisture and dislodged dirt, leaving your carpet sanitised and almost dry (up to 95% of the water is removed in the process).
You'll be advised at this point to turn on a fan or dehumidifier, as well as open the windows to speed up the drying process (it can take up to 6 hours otherwise for the rug to dry completely)
If ordered in advance, carpet protection and/or deodorising will be applied.
Get an instant quote

We can take care of other cleaning needs for you
Why not save time and effort by booking another cleaning service with us together with your deep carpet cleaning service? Get your upholstered furniture and mattresses refreshed and any staining removed with the same hot water extraction equipment!
You can also combine carpet cleaning with our end of lease cleaning service and save money in the process, too. Our domestic cleaning services can also factor in your deep carpet and rug cleaning needs, as well. Just share your individual cleaning requests with us and we'll do the rest!
Get an instant quote
Local Carpet Cleaners Near You
Carpet cleaning
is one of our many services we offer, with a
full coverage of Melbourne
. So, you can count on
local cleaning experts
, who can swiftly come to your home address or place of
business
to perform the service and restore imaculate look of your carpets. See below some of the top places in the city and the surrounding areas with the highest demand for our carpet cleaning solutions:
Local carpet cleaners near Burwood:
Frequently Asked Questions
Q: Can you remove blood stains from my carpet?

A: The cleaners will do their best to get rid of any blood stains for you. Note, however, that some old stains, which might have been treated with the wrong product in the past, may not come out completely.

Q: How long does it take for the carpet to dry?

A: The hot water extraction method, we use, ensures that almost 95% of the moisture is extracted in the process, leaving your carpet nearly dry. Please, allow 3 to 6 hours of drying time, depending on what your rug's been made of and on the temperature/humidity level in the room.

Q: Can I book the carpet cleaning service to take place on a Sunday?

A: Yes. We operate all week round, regardless of what day it is.

Q: Do the cleaners use harsh chemicals?

A: The hot water extraction technique is eco-friendly, as hardly any detergents are used. The high-pressure of heated water and the powerful suction functionality of the machine is what brings your carpet to its original clean state.