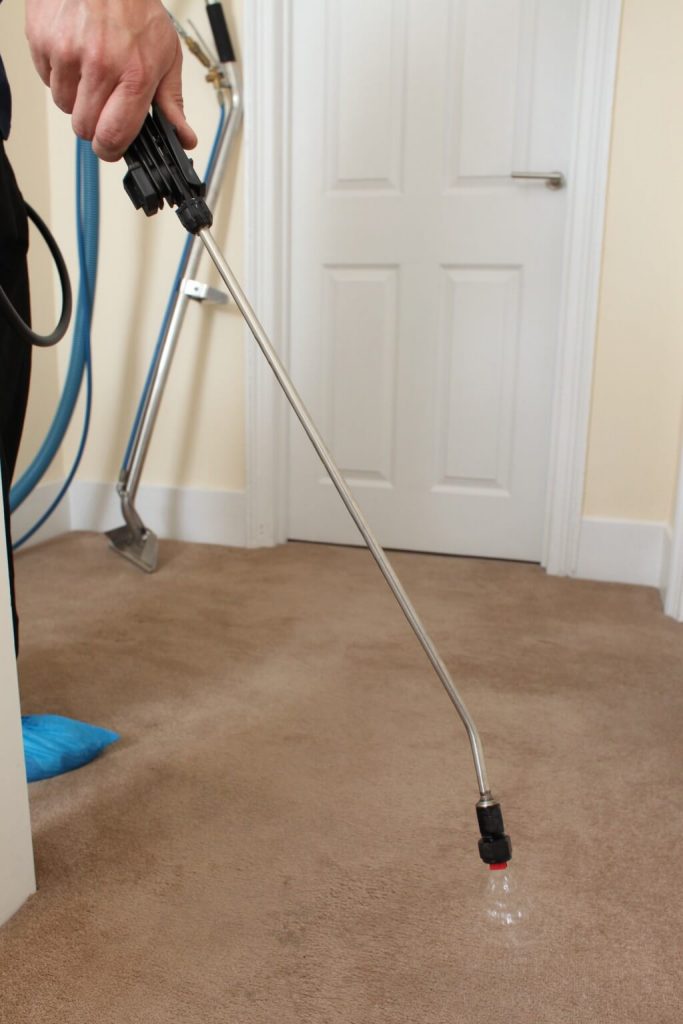 Why opt for our carpet cleaning service in Ringwood
Our professional cleaning company aims to bring you complete solutions. And we designed our carpet cleaning service with that in mind. You can easily make a booking for your place, just choose a day and time that work best for you.
And of course, we will send a fully equipped technician to your address who will handle all the work. You can expect a prompt arrival. On the other hand, our service is quite convenient. No, your items won't be taken away to be washed.
They will be treated right there on the spot, there is no need to lift them off the floor. This makes our services particularly time-saving and helpful when you have wall-to-wall carpets or some heavy furniture situated atop the carpeting.
The cleaning methods we resort to are suitable for most types of carpeting. And keep in mind that there are many other cleaning services that we can help you with. For example, upholstery cleaning. We use the same method that we use for carpet cleaning. It is described comprehensively bellow.
Get an instant quote
Here is how we bring that amazing freshness to your carpet
When the carpet cleaner arrives at your address and they are ready to start, they will carefully inspect your items to determine the most suitable cleaning method. In most cases, that would be hot water extraction.
This method is often confused with steam cleaning but it is actually way better. Here is how it works: a powerful machine with a nozzle is used to inject hot water under pressure deep between the fibres of the carpeting.
The technician slides the nozzle over the pile of the carpet and brush attachment is agitating the accumulated grime. As the hot water dislodges the solids, a powerful suction attachment is removing the moisture along with all the loose unsanitary agents.
All of this happens in simultaneously as the technician carefully treats all areas of the carpeting. The machine is able to reabsorb up to 95% of the released water. This leaves your carpet almost dry and you will be able to walk over it within hours.
Get an instant quote
Local carpet cleaners near you
Carpet Cleaning locations around Ringwood
Frequently Asked Questions
Q: Do you take the carpets away to wash them?

A: No, all work is done on the site. There is no need to have the carpets lifted from the floor.

Q: How many cleaners will come to carry out the job?

A: We will send a single fully equipped carpet technician who will handle all the work.

Q: Can you remove stains?

A: Yes, our methods are great against the most common types of household carpet stains such as from food and drinks. But keep in mind that some substances such as paint and acids leave marks that are pretty much non-treatable. We can't help with permanent discolouration.

Q: Does your carpet cleaning remove unpleasant odours?

A: Yes, we can safely say that your carpets will be properly deodorised. The deep cleaning is quite efficient at removing solids as well as the lingering smells that are expected to last for a while.
Q: How often should I have my carpets professionally cleaned?

A: Our general recommendation is at least every six months. This, of course, depends greatly on the foot traffic that your carpets are subjected to. The thing to look out for is the accumulation of grime and dust as vacuum cleaning alone can't remove the solids that have settled deep between the fibres of the fabric.

Q: Can I make a booking for the weekend?

A: Yes, our services are available all week long, including the weekends and even during official holidays. However, keep in mind that it is a subject of availability.