Gutter Cleaning Prices in Melbourne
Gutter Cleaning Prices
Property Type
Level 1
Level 2
Prices

Fantastic Club


Standard

Fantastic Club


Standard
1-2 Bedroom
$200
$240
$315
$355
3-4 Bedroom
$245
$285
$380
$420
5-6 Bedroom
$300
$340
$450
$490

Why not become a member of the Fantastic Club?
This gives you savings on a wide range of property cleaning and maintenance services for your home, office and garden. Check all club benefits.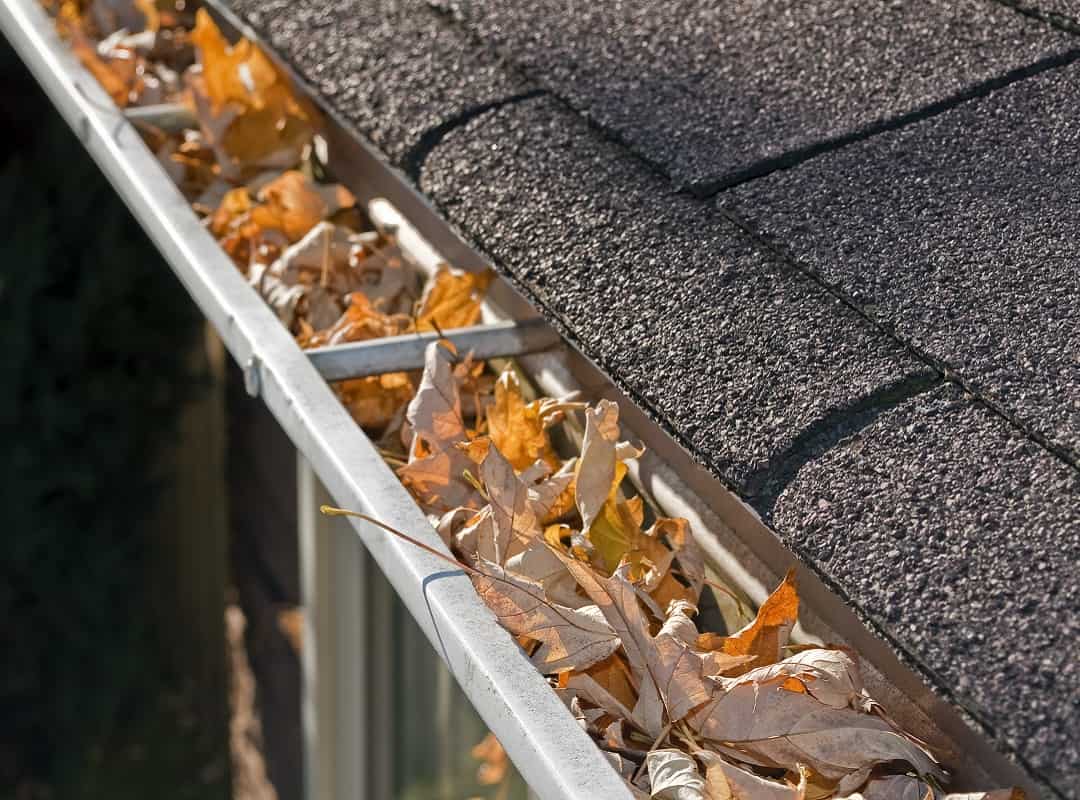 Seasonal Gutter Cleaning in Melbourne with Fantastic Cleaners
Autumn is not just a spectacle of colours. Its inevitable blanket of leaves, branches, and other debris can and will clog even the widest of gutters. When this happens, count on our professional gutter cleaning in Melbourne to avoid expensive rooftop repairs and deny various pests a chance to settle in.
Interesting fact:
The failure to clean your gutters regularly, can result not only in damage to the guttering system and roof, but it can also cause damage inside your walls, the foundations of the house, as well as any adjoining structures, like garages and sheds. The prolonged gutter clogging can even damage the surrounding landscape over time.
Get an instant quote
What to Expect From The Gutter Cleaning Service?
The skilled experts specialise in unclogging gutters and downspouts of any commercial or residential property that is on the ground level. Here are a few reasons why you should get the Melbourne gutter cleaning pros on board:
Prevent excess water from seeping through your property's foundations;
Keep the pests at bay by dealing with decaying leaves in a timely manner;
Count on a professional who is covered by full public liability insurance;
Benefit from a detergent-free gutter cleaning approach;
The service is unlimited in time service so the best end result is guaranteed.
Get an instant quote
Gutter Cleaning in Melbourne Made Nice and Easy
To keep your drainage system working at all times, we recommend booking our regular services twice a year.
The dexterous specialists will restore the normal water flow inside your gutters and downpipes, removing branches, cockroach nests, and other obstacles from your guttering system.
The price of your service will be determined by the following factors:
the type size of the property;
the access to the gutters;
the time since the previous clean;
the condition of the system.
Keep in mind that our service is also covered by a one-month guarantee, so make sure to call the Fantastic Cleaners in Melbourne for a free re-clean in case our initial session did not bring any improvements.
Get an instant quote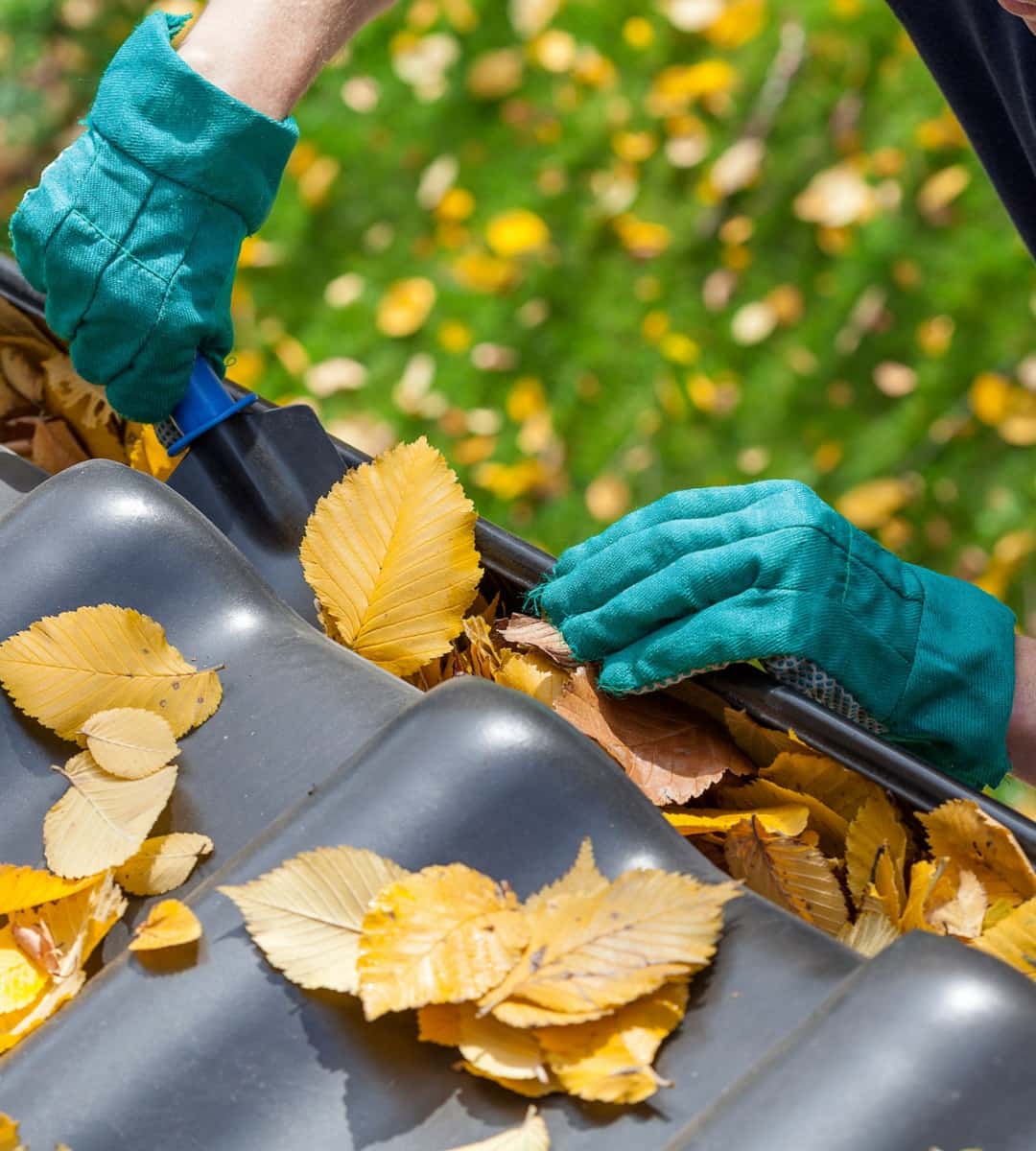 The Technology Behind Our Gutter Cleaning Service
The cleaning crew will arrive in a special van, fully equipped with all the necessary equipment, such as ladder, gutter scoops, buckets, gloves, rubbish bags, and a special gutter leaf blower.
They will use a ladder to reach every corner of your gutter system and remove all the leaves and debris manually.
After that, the technicians will rinse the gutters and flush the downspouts to ensura that the system is working properly and there is no blockages.
At the end, all the leaves and dirt of the service will be swept off and disposed of in your bin.
Please note: Our gutter cleaning services in Melbourne do not include unclogging of downpipes below the ground, nor cleaning of gutters with gutter guards.
Get an instant quote
Frequently Asked Questions
Q: How do I determine if my gutters need cleaning?

A: Most property owners save the maintenance of their gutters for last, sometimes postponing the cleaning procedures for an entire year or even longer. Sagging or leaking pipes are sure signs that your drainage system needs professional attention.

Q: How long does a gutter cleaning session usually last?

A: It all depends on the type of property you own and how accessible the gutters are to the technicians. However, the service we offer is unlimited in time, so you are always guaranteed to get the best results for your money.

Q: Will you help me remove any vegetation inside the guttering?

A: We will gladly assist you in doing so! However, keep in mind that this task has to be done manually and our ladders can only reach gutters no higher than 10 metres.

Q: How much is this service going to cost me?

A: Your price will be estimated based on your property's size (number of bedrooms and storeys) and on how accessible your gutters are. To book a session or receive a free quote, fill in our easy-to-use online booking form or call our advisers.
Q: Are the technicians covered by any insurance?

A: Yes, the pros carry full public liability insurance and we will make sure to fully compensate you for your troubles in the unlikely event of property damage.

Q: Do I need to meet the cleaners on-site?

A: No, your presence is not necessary. Simply provide the team with full access to your property's rooftop and your water or electricity supply and we'll handle the rest.

Q: Do I have to do anything before the gutter technicians arrive?

A: Don't forget to provide the cleaners with full access to your gutters, as well as with a suitable source of electricity to power their professional equipment.

Q: Are there any cancellation fees in place?

A: Yes, so please notify us at least 48 hours in advance in case you're planning on rescheduling or cancelling your session. Otherwise, we would have to apply a cancellation fee of $50.

Q: When can I book a gutter cleaning session?

A: The hour and day of your appointment are entirely up to you. We are available for all workdays, weekends, and bank holidays at no additional cost!
See what our customers have to say: