Pressure Cleaning Prices in Melbourne
Pressure Cleaning prices in Melbourne
| Area size | Non-members price |
| --- | --- |
| Price per m2 | Minimum is $129 |
| up to 50 m2 | $6 per m2 |
| 50 to 100 m2 | $5.5 per m2 |
| more than 100 m2 | $5 per m2 |

Price for Fantastic Club members starts from $89 instead of $129

Why not become a member of the Fantastic Club?
This gives you savings on a wide range of property cleaning and maintenance services for your home, office and garden. Check all club benefits.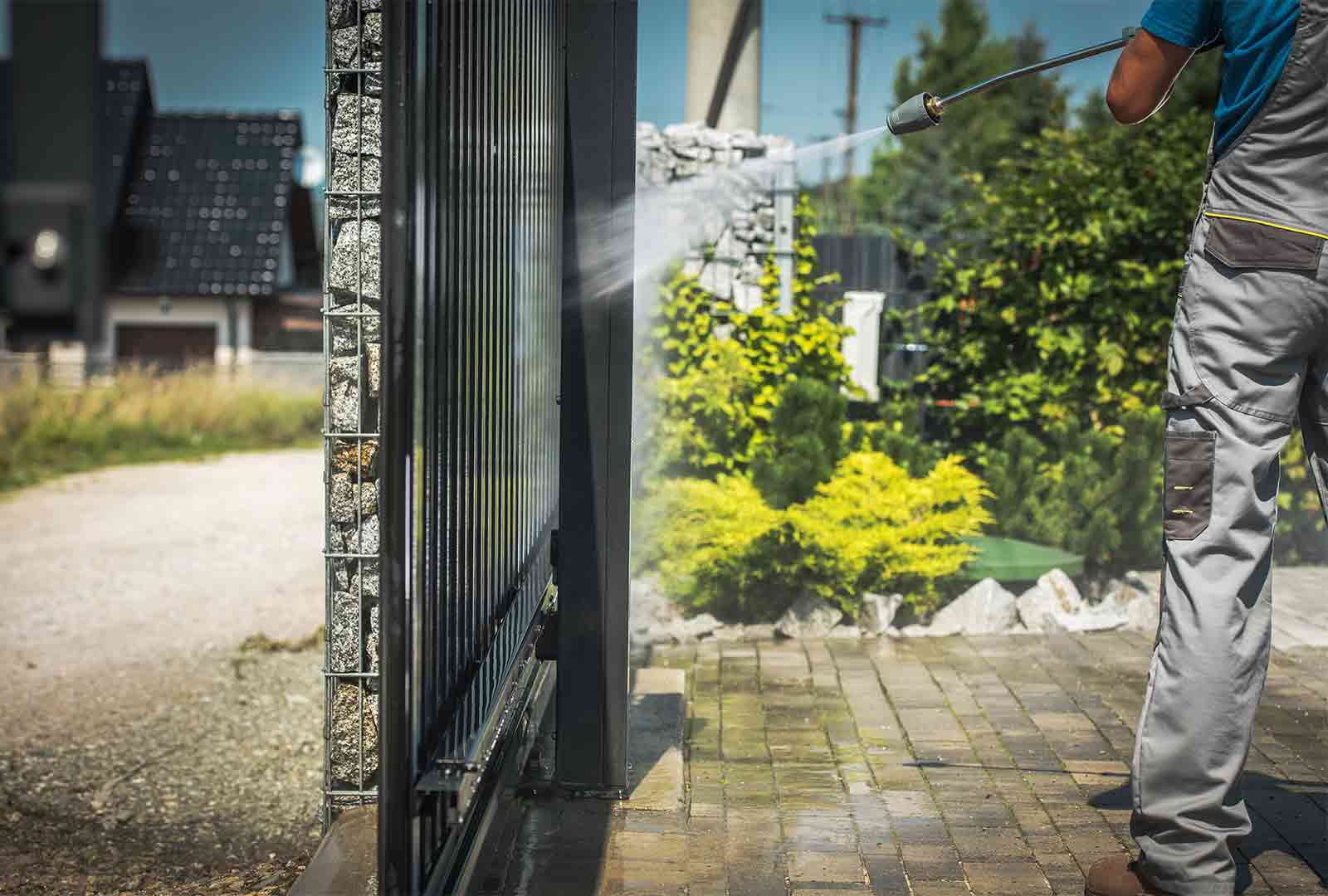 Effective high-pressure cleaning in Melbourne
Why waste time and resources on trying to wash your deck, tennis court or garden patio, when you can leave this task to the professionals from Fantastic Cleaners Melbourne?
Our company provides technologically advanced pressure cleaning services, which are suitable for most outdoor types of surfaces. The method we employ is environmentally friendly and efficient, as only the use of water and high pressure is incorporated in the process. The end result is shiny outdoor hard floors and enhanced look of your garden furniture. We can make any other washable external surfaces that come to mind perfectly clean and contamination-free.
Get an instant quote
Pressure Cleaners in Melbourne You Can Trust
The procedure improves the look of your home exteriors and prolongs their life. The pressure cleaning technique is also safe, in terms of marks and scratches, as none are left on the treated surface when the equipment is handled correctly by qualified personnel.
The expert pressure cleaners are fully trained to operate the specialised equipment. They are also:
Interviewed in person prior to employment
Motivated, friendly and on time
Hold comprehensive insurance
Certified and licensed
Monitored by quality control supervisors
Get an instant quote
What Does Our Pressure Cleaning Equipment Remove?
The answer is: almost everything. The powerful jet machine can remove organic and non-organic matter, which is not meant to be present on the target surface. We could be talking about mould, mildew, moss and weedlings, or about different types of hard particle build-ups - our pressure cleaning session will take care of them all!
The water blast will do the hard work for you in no time at all. So, it really makes no difference if the surface is covered in fine sand and grit or it suffers from accumulation of dust and salt deposits. All those can be eliminated via the pressure cleaning method with proven results.
Furthermore, do not hesitate to call us if you need to get your walls graffiti-free again! There is no point in struggling to remove them yourself when we can help.
It's very useful for builders cleaning too. You can combine it with stripping and sealing or tile and grout cleaning.
Pro tip:
According to experts, if you pressure wash your home's exteriors once a year, the life of the paint will be extended for about three more years. Also, pressure washing is more affordable than repainting.
Get an instant quote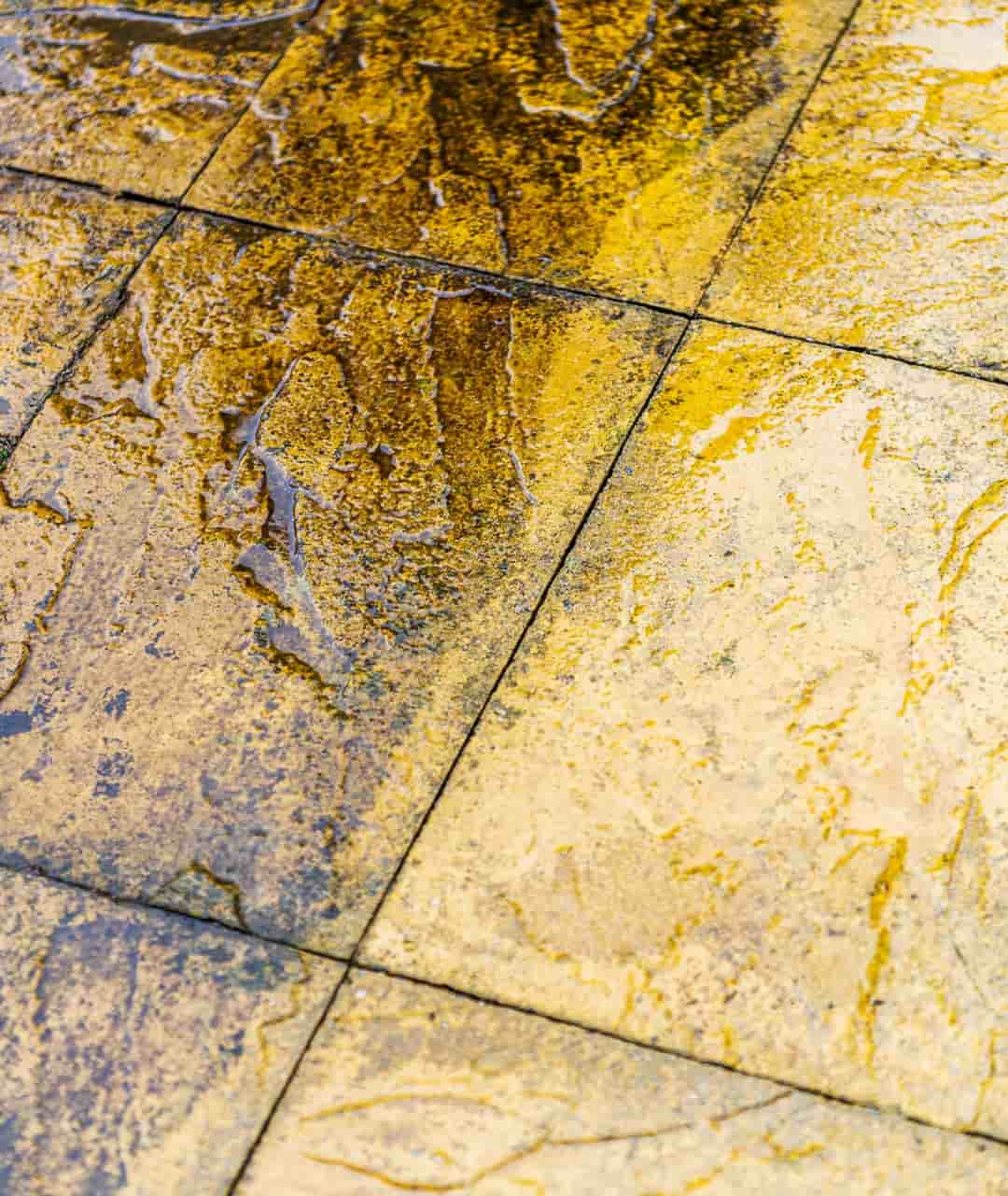 Frequently Asked Questions
Q: What surfaces can you clean with a high pressure cleaning machine?

A: A wide range of outdoor surfaces: walls, fences, concrete driveways, pools, pavements, patios, decks, vehicles, water tanks, certain types of roofs of low height, furniture, awnings, marquees, pergolas, etc.

Q: Is this an hourly based service?

A: No. We formulate our quotations based on the size of the area that needs washing and charge per sq. m. for the service. For smaller and/or difficult to measure garden features, such as frames, arches and furniture, or when vehicles need cleaning, an estimate will be negotiated with the client.

Q: I am not sure what kind of drainage I have in the garden, because there is an area that always floods after a heavy rainfall?

A: A proper drainage is required for the cleaners to do their job to a high level of standard.

Q: The next door kids sprayed obscenities all over my fence last night. Can you come and clean it?

A: Of course. Subject to availability, we can send a pressure cleaning technician as early as the following morning.
Q: Do I need to do anything before the pressure cleaners arrive?

A: Please, remove all items from the area that needs cleaning.

Q: Do you need access to water?

A: Yes, please. The pressure cleaning operatives require access to a water source in order to to perform the service.

Q: Is the service applicable for interior floorings, for instance?

A: In some cases, yes. Certain industrial interior surfaces, such as abattoirs, can be pressure cleaned as long as there is a good drainage system in the building. For domestic interior floorings, you can book our specialised tile and grout cleaning service in Melbourne.

Q: Will you come on a Bank Holiday and wash my cars?

A: We operate seven days a week and there are no alterations to our prices for weekend or public holiday bookings. And yes, we can pressure wash vehicles, too.

Q: Can I get a quote before I decide if I want to book your service?

A: Yes. We provide free quotes with no obligation to commit. Please, give the exact measurements of the area that needs washing to the customer service agent when you call.
See What our clients have to say;