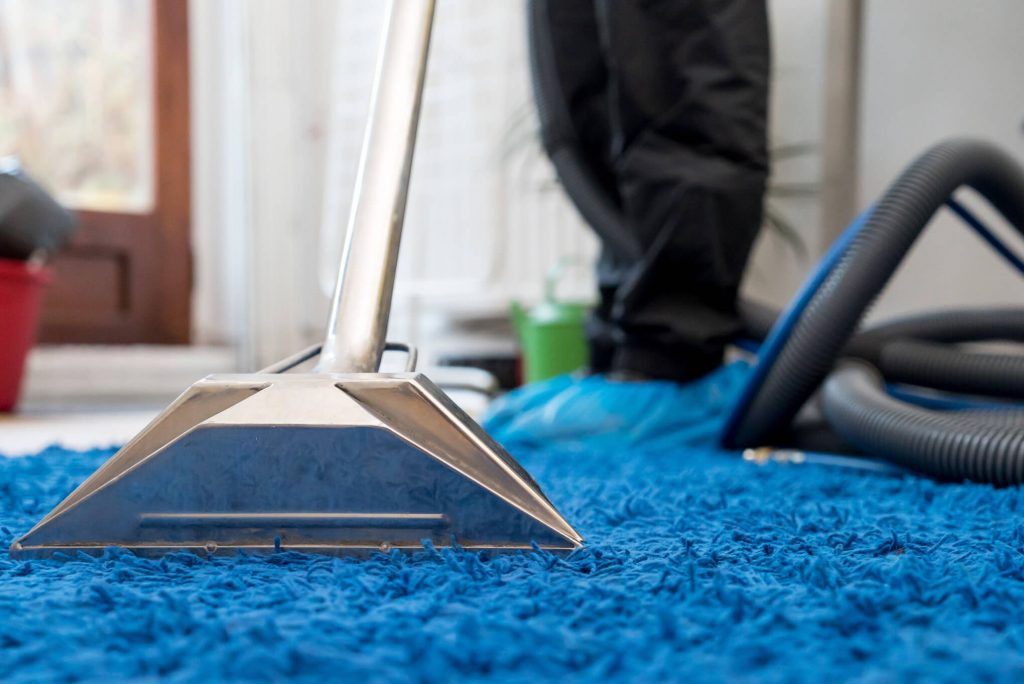 Pro carpet cleaning in Brunswick - the sure way to save your carpet!
The sight of an old, dusty, and stained carpet is not a pleasant one. You've probably noticed yourself that no matter how much you clean the floor covering, it still looks, well, just bad. That's where we come in. Fantastic Cleaners Brunswick offers effective carpeting cleaning methods that can transform yours!
With high-end detergent and equipment, advanced cleaning techniques and experienced professionals, there isn't a carpet too dirty or smelly that we can't take care of! Save yourself the time and back pain and leave all the hard work to the experts!
Get an instant quote
Here is why you should choose Fantastic carpet cleaning in Brunswick
Nowadays, you can find many companies that provide carpet cleaning solutions online. Here is what sets ours apart:
You get to extend the life of your carpeting
All airborne pollutants, embedded in the rug, are destroyed
You don't have to look at those nasty stains anymore
The carpet warranty remains intact
It's really easy to book online
The carpet cleaning service is completed by experienced carpet technicians
All detergents and equipment are included in the price
Get an instant quote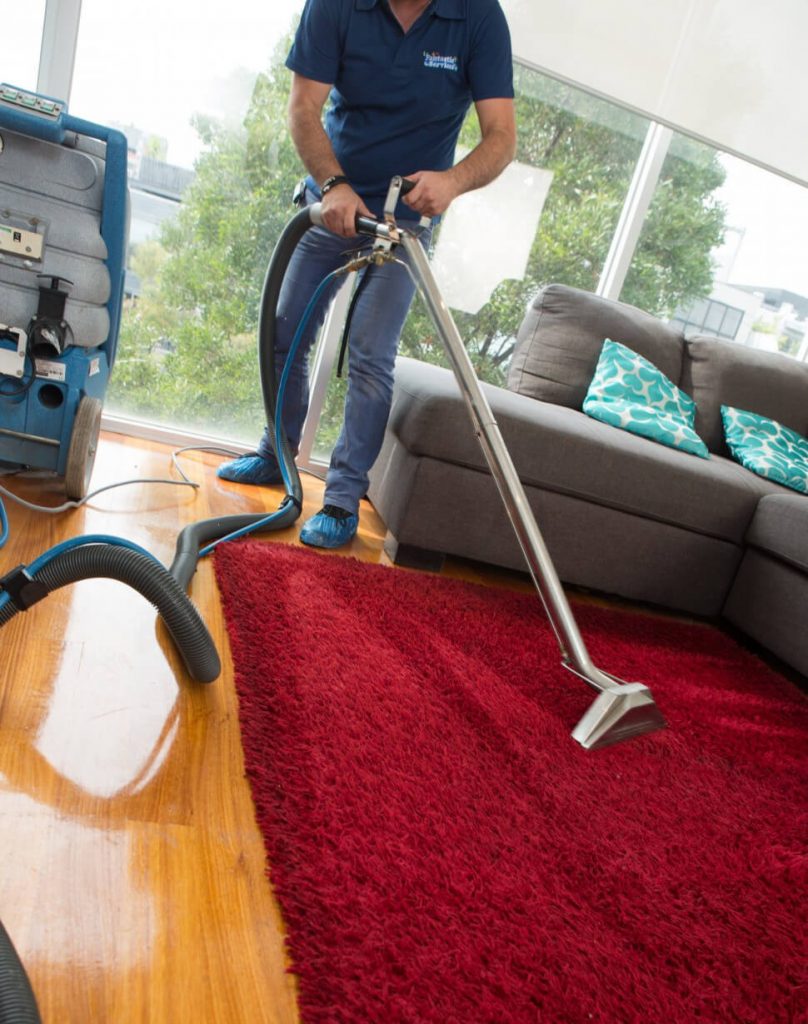 How the carpet cleaning process goes
First, the carpet technician will carefully vacuum the area that he is going to be working on. This is necessary, so any surface dirt, crumbs and hard particles are removed. After that, all light furniture is moved out of the way, so the cleaner can have better access to the carpeting. Note that the pro won't try to handle heavier pieces, due to safety measures. If there are any present, we politely ask you to relocate them prior to the service.
The next step is the stain pre-treatment. The expert will carefully examine the carpet or rug for any existing spots and treat them with a suitable detergent. Once the spots are taken care of, the professional will insert a combination of water and a gentle cleaning product into the fibres of the carpet. This is done with a high-grade hot water extraction machine. The equipment has a special attachment that removes up to 95% of the moisture from the carpeting, along with the dirt build-up.
After the technician is done cleaning your rug, he can apply a carpet protector against spills and/or deodorise the item. Both options are subject to addition request. You can expect your carpet to be completely dry after 3 to 6 hours, depending on its thickness and material. We advise you to open up a few windows if you wish to speed up the process a little bit.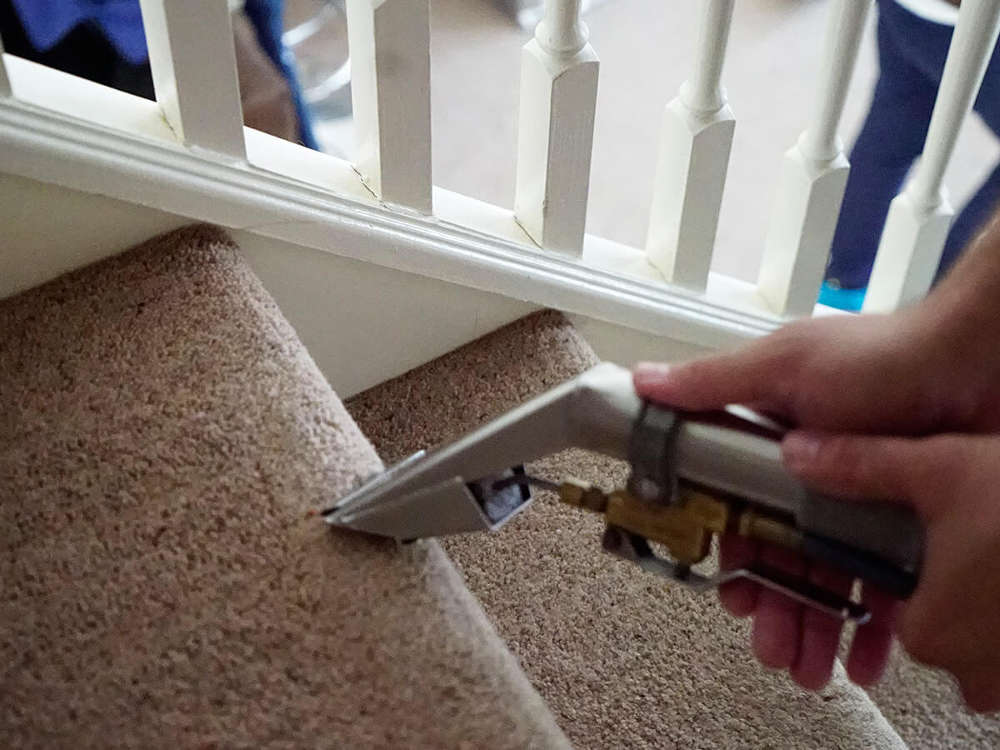 Other cleaning services we offer
Don't like the look of your old sofa? Why not just book our upholstery cleaning service along with your carpet cleaning one? The same technicians will use the textile flooring cleaning equipment to treat your furniture as well, so basically you are killing two birds with one stone.
And that's not even half of it - if you combine your carpet cleaning service with another compatible option, you get a discount! Besides our professional upholstery treatment, you can also schedule an end of lease or domestic cleaning service with your hot water extraction carpet cleaning appointment.
Get an instant quote
Local Carpet Cleaners Near You
Carpet cleaning is one of our many services we offer, with a full coverage of Melbourne. So, you can count on local cleaning experts, who can swiftly come to your home address or place of business to perform the service and restore imaculate look of your carpets. See below some of the top places in the city and the surrounding areas with the highest demand for our carpet cleaning solutions:
Other locations near Brunswick for carpet cleaning:
Frequently Asked Questions
Q: Does the service take long?

A: The duration of the cleaning process depends on the type and size of the carpet you own, and its condition. Usually, the technician will be done after 30 minutes or so.

Q: My carpet has a few old spots. Can you remove them?

A: You see, some spots are near impossible to remove. Ink stains, for example, cause permanent damage and even an advanced method like HWE can't completely clean the mark. The same applies to older spots and ones that haven't been treated correctly.

Q: Is there a way to lower my service price?

A: If you join our special subscription programme, you can get a lower price for your carpet cleaning service, along with other cool benefits.

Q: Can I make a weekend appointment?

A: Yes, our carpet technicians have a flexible work schedule and you can even book them for a public holiday.