Professional Wall Cleaning in Melbourne
Preserved paintwork through safe cleaning methods
Effective removal of greasy spots and mould
Prolonged life of every treated surface
Enjoying more natural light without efforts
Get a quote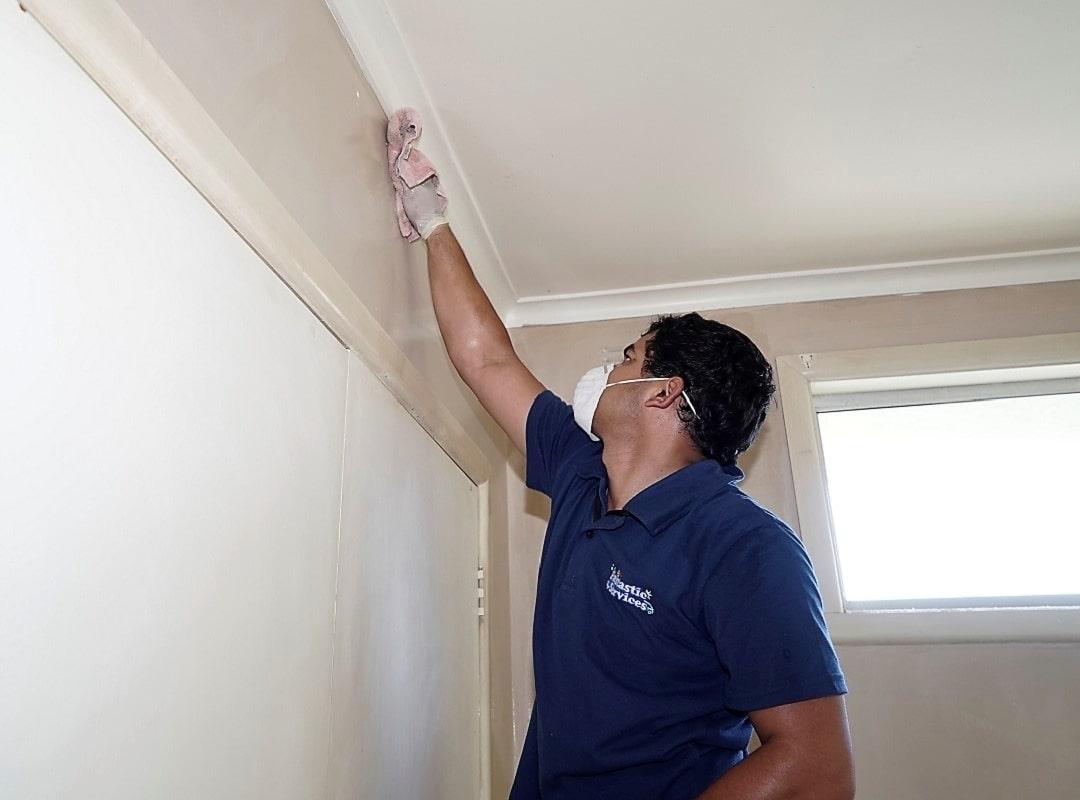 Top wall washing in Melbourne
It's quite common not to pay attention to the walls in the house, at least until it's time for the spring cleaning or someone decides to move out. This is when the greasy spots from cooking start looking enormous and the scuff marks from furniture seem impossible to erase.
Cleaning walls, especially spots, can require a lot of time and effort. If the stainings are old, or you don't have the right products at hand, the job can drag on for days. That's a stressful task that you don't need, certainly not during the final days of your tenancy before an inspection!
No need to worry, though, because we are up for the challenge! The Fantastic cleaners that operate in Melbourne know how to bring that initial fresh and clean look back to your bright-coloured walls!
Get an instant quote
What are the advantages of a professional wall cleaning?
Rest assured that when you entrust the wall washing to the professional cleaners from the Melbourne area, they will be fully dedicated to the task. You can also expect:
High-quality results - The pros always aim to show the best that they are capable of and will pay attention to the smallest detail.
Saving time & money - Who wants to lose hours upon hours cleaning large and small spots on different parts of the walls? You can easily spend this time doing more enjoyable things! Wall washing is also effective enough to eliminate the need for painting, so that's one more chore crossed off your to-do list!
More natural light in your home - Walls painted in light colours can make a room look brighter and bigger, but this effect is easily lost when dust, smoke and grime cover the once bright surfaces. We can restore it all back in no more than a day!
Availability 7-days per week - You can get an appointment for the time that suits your schedule best! We are here for you, whether you are planning a big spring cleaning this weekend or you need a wall washing on a workday because of your upcoming rental inspection.
Get an instant quote
Our wall cleaning service in Melbourne (Step-by-step)
Truth is, the surface of a wall can become unrecognisable after years of neglect, which can negatively reflect on the whole look of a room. This is why we've developed a reliable solution, which can be available to our clients whenever they need it.
Once you book your wall cleaning service, you can leave all else to the experienced specialists who will:
Arrive carrying their equipment, consisting of all tools and special detergents.
Settle in, prepare their equipment and clear out the work area, removing some of your possessions to protect them during the service.
Inspect the walls, so the type of material and condition can be best determined.
Thoroughly clean the walls, where corners and edges are also covered.
Eliminate spots and stains, which will be also inspected and treated accordingly for optimal results.
Get an instant quote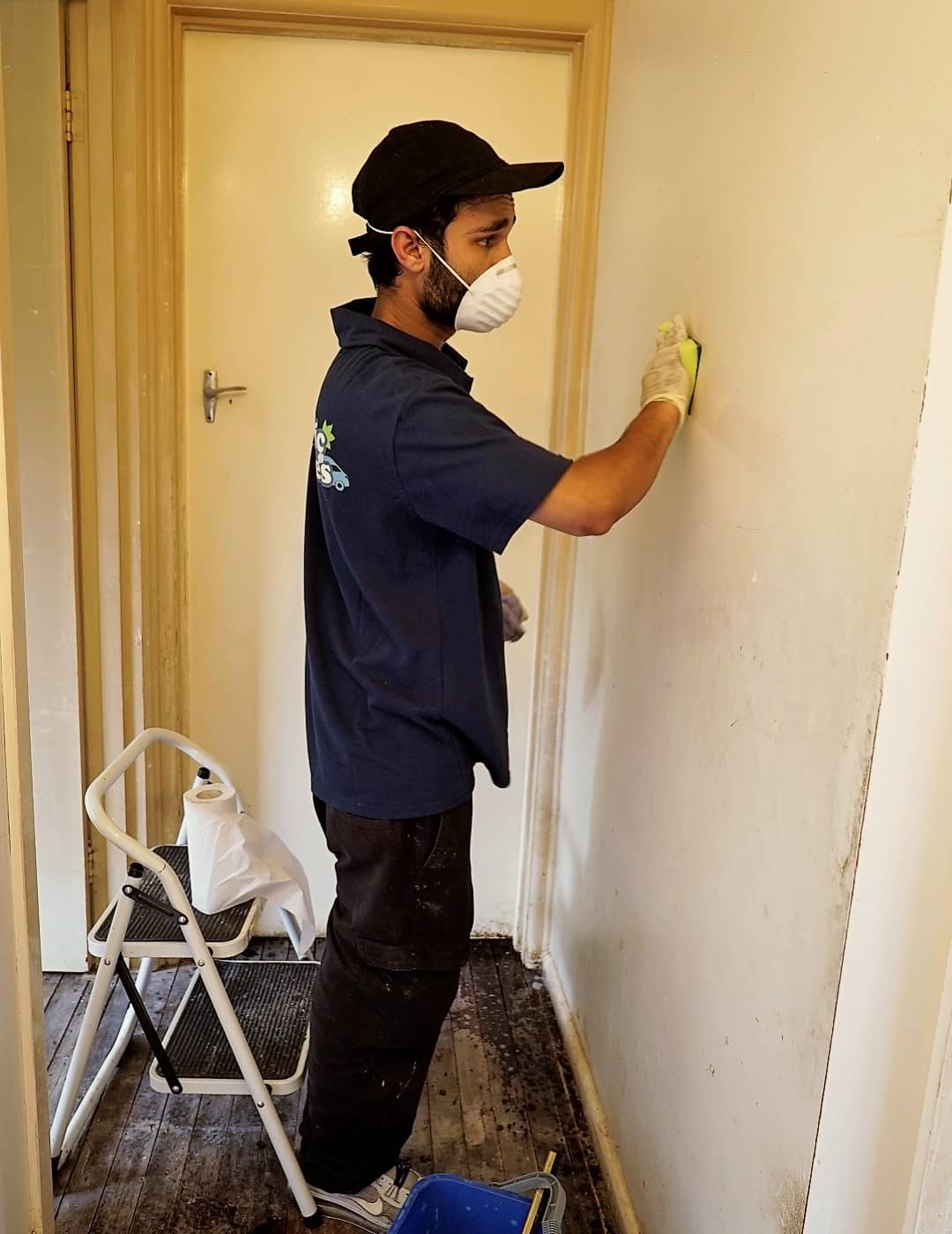 Frequently Asked Questions
Q: Can I book a cleaning service for the weekend?

A: You most certainly can! We remain at our clients' disposal over weekends and even on bank holidays, so feel free to reserve your appointment today.

Q: Are the cleaning methods safe?

A: Prior to every wall cleaning, a detailed inspection process takes place. This guarantees that every important detail like types of paint, for instance, is taken into account and the service is conducted safely without risk of damage.

Q: Do you clean all types of walls?

A: We mainly clean neutral walls and those that are painted in light colours. More specific types of walls require different cleaning methods and may not react well with certain products. Still, an inspection can be conducted, just in case.

Q: Do you repair walls?

A: No, currently we do not offer wall repair services.
Meet our Fantastic Family