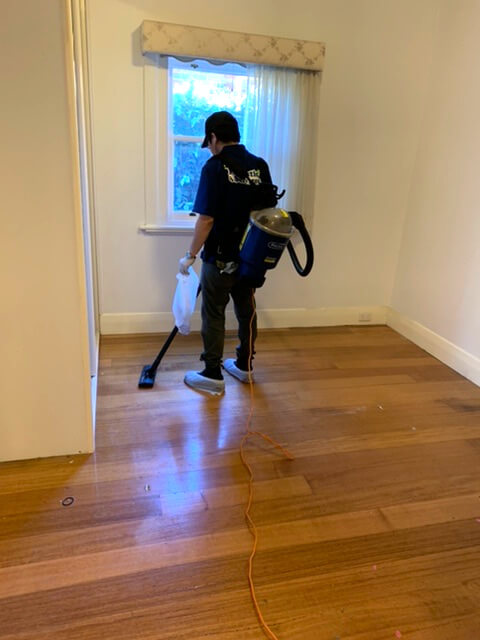 If you own a rental property in Dandenong and want it cleaned before someone moves in or you're a renter, who's about to vacate the place with your bond at stake, get in touch with us! Fantastic Cleaners experts provide thorough and detailed end of lease cleaning services, which can help out landlords and tenants alike.
Get a professional move-out clean in Dandenong with all the benefits
That's right, you'll get an all-inclusive end of lease cleaning service, which is insured and guaranteed so that your security bond is returned to you intact and without any deductions. Note that our bond guarantee only covers cleanliness-related issues, however. This means that your landlord is free to withhold money from your deposit to cover expenses for damage to their property, caused by you.
We will provide all the cleaning equipment and detergents;
Upon request within 72 hours, the cleaners will return to re-clean for free;
You can book easily online for any day of the week that is convenient for you;
Fantastic bond cleaners work by following an end of lease cleaning checklist, approved by the industry;
We can also provide customised vacate cleaning to fit in with the specificity of the property;
Should you have any questions, our customer care team is available to help;
Free quotes are also available, over the phone;
You can combine your move-out clean with other specialised cleaning services.
How we do it and what's included in the bond cleaning service
The team of cleaners will arrive at the property and unload their equipment. Utilities should be running so that the pros can complete the job. Note that the service is not limited by time and the cleaners won't leave unless all the tasks are crossed off the checklist. It is advisable that you inspect the place before the bond cleaning team packs up and goes so that any problems with the service or missed areas can be flagged on the spot and addressed there and then. Here's an example list of what will be done during the service:
Kitchen. The pros will vacuum the kitchen from top to bottom, removing dust, spider webs and small debris. All appliances, worktops, the cooking area, the sink, the cupboards will be sanitised with outstanding results. The oven will be deep cleaned, as well. If the fridge has been defrosted, it can be cleaned inside at a small additional cost. The floor will be mopped, too.
Bathroom/toilet. The bathroom will be brought to a shiny state by descaling tiles, metal fixtures, the toilet, the shower basin, the sink, the bath, etc. All accessories and fittings will be polished and the floor will be mopped with an anti-bacterial detergent. The vanity and mirrors will be wiped clean, as well.
Living room/ dining room. Expect to see no cobwebs in the corners for a start. The floor, the carpet and any upholstered furnishings will be cleaned with a high-end vacuum cleaner. At discounted rates, you can order steam cleaning for those, too. Wood furniture will be polished. Hard floors will be cleaned with a suitable detergent, depending on the material that the flooring is made of.
Bedrooms. Again, the cleaners will vacuum all bedrooms, starting from the top of the room, reaching for corners and the top side of furniture. The mattresses will be vacuumed, too. Carpeting and rugs will be vacuumed, as well. Bedroom furniture will be dusted.
Entry spaces, hallways and stairs. The team won't skip a spot in the house. Vacuuming and dusting will be applied throughout the property, including wall-to-wall carpeting in hallways, bannisters, shelves, mirrors, doors, etc.
Windows and fixtures. All the interior windows will be washed, as well as their sills, frames and tracks. Fittings, wood trim work/skirting boards, light switches and fixtures, doorknobs, curtain poles and any other surface will be dusted and polished, too.
Please, note that balconies, garages, attics, conservatories and basements can be also cleaned thoroughly, subject to extra cost.
Combine your bond cleaning with another service from our range
Rental properties come furnished and unfurnished, of course. So, if you are worried about how to deal with your landlord's stained sofa or carpet, book additionally our steam carpet cleaning and/or upholstery cleaning services and don't jeopardise getting your bond back in full. The same goes for badly contaminated hardwood or tile flooring. You can hire a pro with us, who works with specialised cleaning equipment to get those jobs done with quality results. Last but not least, you can order our window cleaning service together with the vacate cleaning service and have the property's windows washed on the outside, as well. For any other additional tasks, such as wall spot cleaning, professional blinds cleaning and more, request more information from our helpful customer service advisers.