What makes our carpet cleaning such a great service
We respond swiftly to your request
You can contact us 24/7 to make an appointment for a date and time that work best for you. Simply open our booking form and follow the steps, find a time slot that is convenient for you and book the service. You can expect and a prompt arrival from a fully equipped cleaning technician.
A smooth and seamless experience
When the time for your service comes, all you need to do is to provide your technician with access to the carpeting. They will handle the rest. One of the best aspects of how we do things is the fact that there is no need to have the carpets and rugs lifted from the floor. They will be cleaned as they are, right there on the spot.
Making your place a bit healthier
In the end, you will be left with perfectly refreshed carpeting that will air dry on its own in a few hours. And since all unsanitary agents such as dust particles and mites are removed, the air quality in the rooms will improve.
Maybe combine with upholstery cleaning?
You will be happy to learn that we use the very same cleaning method for upholstery cleaning. So if your sofa and armchairs need a little bit of refreshing, then this would be the perfect time to have them deep-cleaned as well.
Experienced and dedicated technicians
We work with cleaning professionals who use the latest and most effective methods to bring you amazing results. All technicians are comprehensively vetted and insured, they come dressed in uniforms and carry an ID. If you have any questions, or if you'd like some recommendations, they will be happy to give you their professional opinion and recommend a service or a solution for your property maintenance needs.
Get an instant quote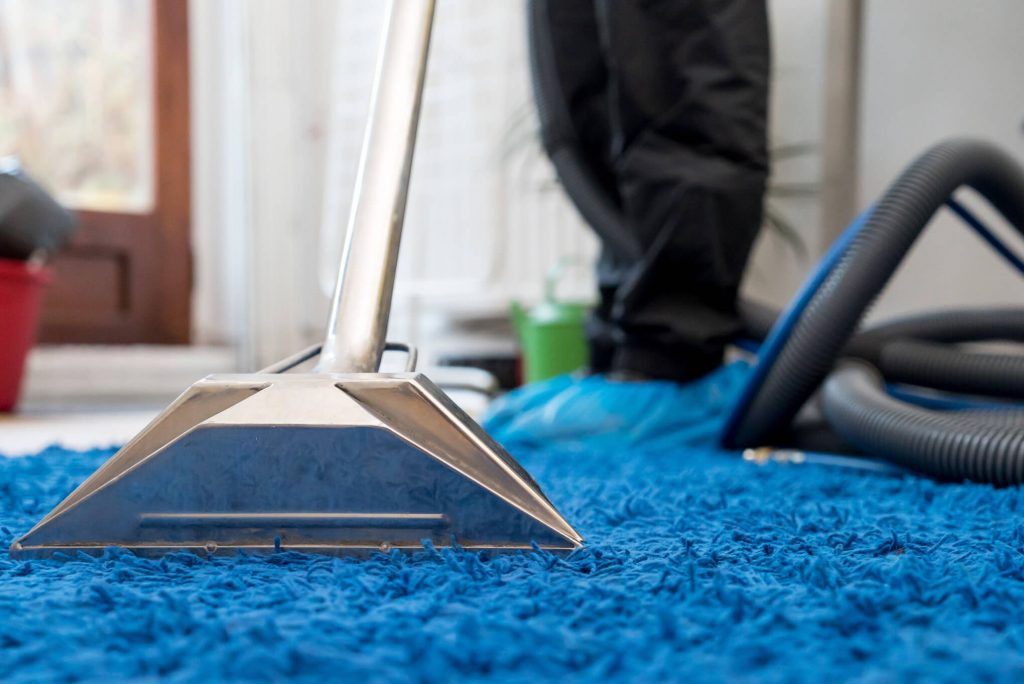 Fantastic carpeting cleaning through Hot Water Extraction
Let's take a look at the method we use to free your carpeting of stubborn stains and deeply settled dust. We resort to the so-called machine cleaning method simply known as HWE which stands for hot water extraction. It is done with a high-end professional cleaning machine. The technician gently slides a nozzle over the pile of the carpet. One of the attachments ejects hot water under high pressure deep between the fibres of the item. At the same, a brush attachment agitates the pile and easily dislodges the accumulated grime. And finally, a powerful suction attachment is at work, removing the moisture from the item. The machine is able to reabsorb about 95% of the moisture.
Get an instant quote
Local Carpet Cleaners Near You
Carpet cleaning is one of our many services we offer, with a full coverage of Sydney. So, you can count on local cleaning experts, who can swiftly come to your home address or place of business to perform the service and restore imaculate look of your carpets. See below some of the top places in the city and the surrounding areas with the highest demand for our carpet cleaning solutions:
Local carpet cleaners near Merrylands
Frequently Asked Questions
Q: Can I make a booking for the weekend?

A: Sure, no problem. You can easily make an appointment for any day of the week as long as there is an available booking slot. So please make sure to check the availability for your Merrylands in our booking form. We work on public holidays as well.

Q: How often should I get a professional cleaning for my carpets?

A: Our general recommendation is to resort to deep cleaning every 3 to 6 months, depending on how much foot traffic your carpets are submitted to. The more people walk on them, the quicker they lose their freshness.

Q: Can you guarantee the removal of stains?

A: This depends on the type of stains that you are dealing with. Keep in mind that some substances can damage your carpeting so there isn't much that cleaning alone can do. However, our deep cleaning is great against the most common types of household stains such as those from food and drinks.

Q: Can I get some sort of bargain?

A: If you are interested in lower price rates and priority booking, then you can find out more about our subscription. Give us a call and we will tell you all about it.
See what our clients have to say: