High Pressure Cleaning Prices
Pressure Cleaning prices in Melbourne
| Area size | Non-members price |
| --- | --- |
| Price per m2 | Minimum is $159 |
| up to 50 m2 | $6 per m2 |
| 50 to 100 m2 | $5.5 per m2 |
| more than 100 m2 | $5 per m2 |

Price for Fantastic Club members starts from $119 instead of $159
Get a free instant quote and check our availability in your area

Why not become a member of the Fantastic Club?
This gives you savings on a wide range of property cleaning and maintenance services for your home, office and garden. Check all club benefits.
Brighten Up Your Exterior With Our Pressure Cleaning Services in Sydney
Are you hosting your first barbecue for this season? Let us spruce up your garden area by pressure cleaning the patio or deck. Fantastic Cleaners in Sydney specialises in professional high-pressure cleaning services that are designed to remove all types of unwanted dirt and stains from a variety of exterior surfaces. So whether you're a business owner or a residential proprietor, we can do all the hard outdoor work while you kick back and relax.
What Can Be Washed with a High-Performance Pressure Cleaning Equipment
Concrete driveways
Patios & decks
Brick pavements and garden pathways
Awnings, pergolas & pagodas
Water tanks
Pools
Garden furniture
Exterior walls, fences, garden frames and arches
Vehicles and carparks
Get an instant quote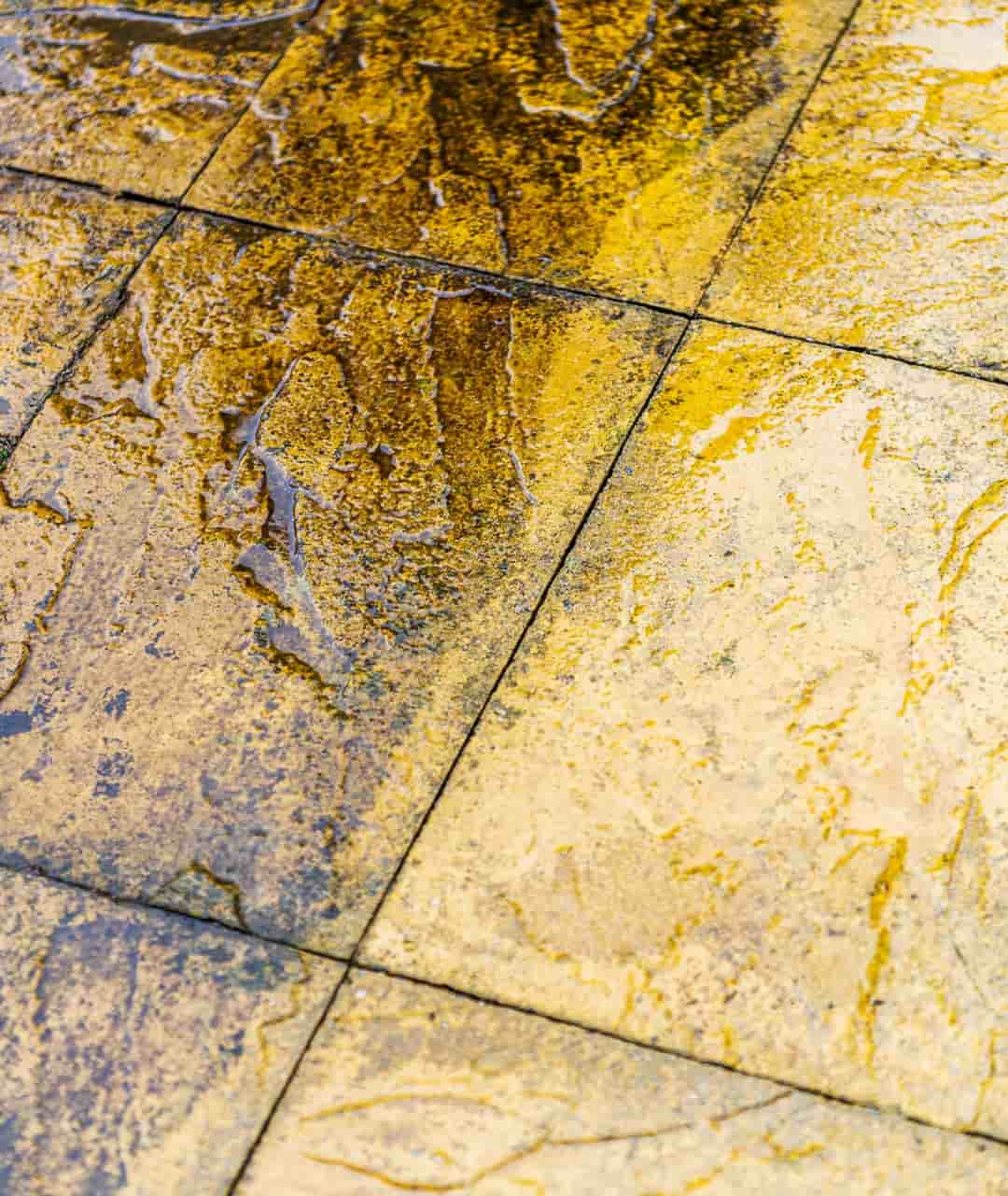 Eco-friendly Pressure Cleaning Methods that Say No to Grime & Mould
The trained professionals operate a specialised pressure washing machine. The water blast effectively removes dust build-ups, mildew, mould, algae, mud, moss, young weeds, certain chemical stains and other types of grime from exterior surfaces. Washable and/or waterproof fabrics, such as garden awnings and marquees, can also benefit from a professional pressure washing.
Please, note that appropriate drainage is important for the safe and mishap-free execution of the service.
A regular washing of your exterior surfaces with a specialised high-pressure cleaning equipment prevents them from being exposed to a continuous accumulation of dirt. Grime build-up may lead to further problems, such as mould or structural damages, due to the formation of cracks and gaps.
The eco-friendly method is an industry-tested and a proven technique, which does not leave any scratches or marks on the washed surface.
Hard exteriors that are made from concrete, natural stone, terracotta, bricks, granite, marble, ceramic tiles and the grout between them can be all washed safely with a high pressure washing machine. We also offer stripping and sealing services in Sydney that will restore the great looks of your floors. Combine also with window cleaning service done by professional cleaners and refresh the whole look of your home.
Get an instant quote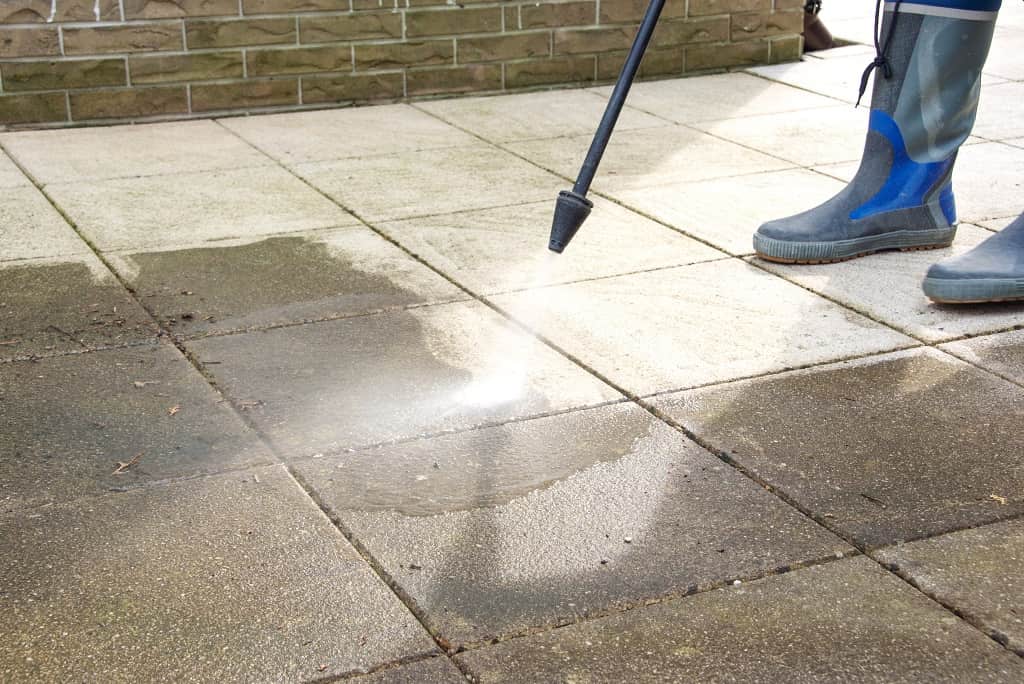 The High-Pressure Washing Professionals from Sydney
For your peace of mind, we guarantee that all cleaning operatives, who are trusted to perform the service are:
Interviewed by supervisors
Professionally trained
Fully insured against accidental damages
Qualified and certified to operate the equipment
Friendly and reliable, with a professional attitude
Get an instant quote
Frequently Asked Questions
Q: How do you estimate the price?

A: We charge per square meter. So we would appreciate it if you provide your customer service representative with the exact measurements of the area you need cleaning.

Q: I have quite a large exterior area that needs a good washing. Am I eligible for some preferential rates?

A: The rates per square meter are slightly lower for a surface area above a certain size.

Q: Can you guarantee that the quote, which I have received over the phone will match the price I pay at the end of the service?

A: We always confirm with you the final price before we commence the work. If the measurements happened to be inaccurate, we will ensure that you are informed about the new quotation.

Q: I would like my tiled floor inside the house to be washed, too. Can you do this?

A: Of course. We offer a specialised tile and grout cleaning service. For this, we employ a different type of equipment and cleaning methods. Please, note that if you combine it with your pressure cleaning service, discounts would apply.
Q: Do I need to provide anything for the service to take place?

A: We need access to an external or internal source of water. A proper drainage is also necessary.

Q: Is there a risk for my windows if I need a wall professionally washed?

A: The pressure cleaners are fully trained and they will ensure that no damages incur during the process. Furthermore, we are an insured service provider and the technicians also hold a comprehensive insurance.

Q: I have some issues with the service. What are your operating hours, with regards to speaking to someone that could help?

A: Please, feel free to raise your concerns at any time. You can speak to a customer service representative 24 hours a day, 7 days a week.
See what our customers say
Meet our Fantastic Family