Our Stripping & Sealing Service in Melbourne Protects Your Floors
Whether you have a newly installed flooring that will benefit from extra protection or the old sealer on your vinyl, linoleum or hardwood floor is no longer viable, Fantastic Cleaners Melbourne can come to your assistance and provide you with a specialised floor stripping and sealing service.
The floor maintenance technicians will arrive on time at your property, fully equipped with high-tech machinery and the right solutions for your floorings.
Get an instant quote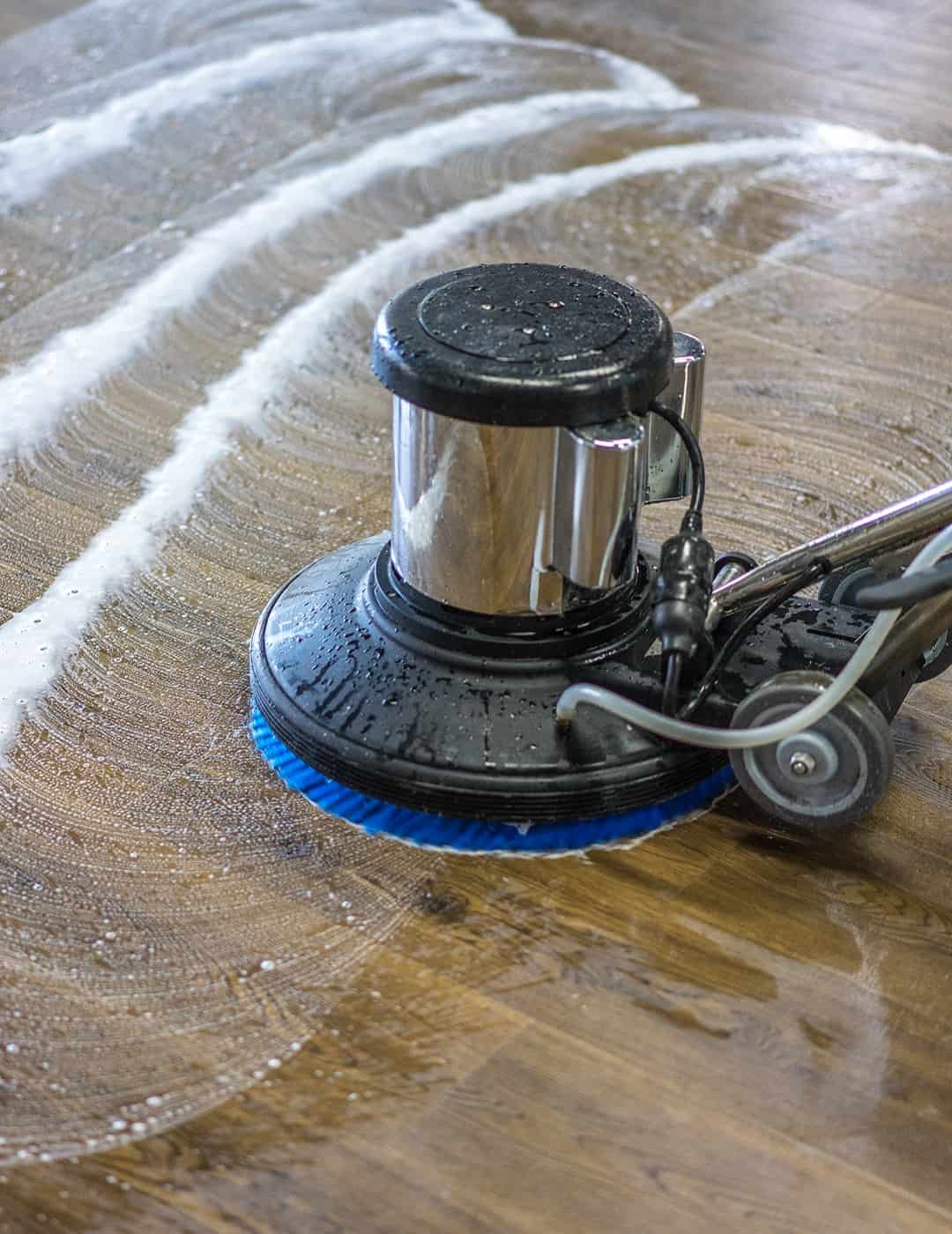 Floor Sealing Requires Expertise - Count on the Melbourne Specialists
People sometimes attempt to apply a new sealant to their floors themselves and often make an error of judgment in the process. This could be either that they skip the important step of stripping the floor surface of the old sealer, first, which results in a poor finish and milky appearance.
Or they might simply use the wrong protective solution, which fails to make a strong contact with the surface. The sealant soon becomes ineffective, as it may weaken with the slow formation of cracks over time.
With the Fantastic experts, you can expect:
The technicians inspect the floor and determine the best protection, based on the material it is made of.
A stripping solution is applied, which helps remove the old sealer.
The floor is stripped with a special equipment, which removes the top protective layer.
Then, a neutralising solution is applied.
The floor is rinsed and left to dry for a little while.
The surface is treated with a suitable sealant in several coats. After each coat, the specialists wait for about 30 minutes for the floor to dry.
The same process, excluding the stripping part, applies for new floorings that have never been treated with a protective solution.
Get an instant quote
Why Apply a Sealant on Your Tiled or Vinyl Floor
Not every type of floor requires an additional protection. Fire-glazed tiles, such as porcelain, usually do not need to be sealed.
Porous surfaces, however, such as natural stone tiles, are prone to get stained easily if they have not been treated with a sealer. Commercial high-traffic vinyl, linoleum or hardwood floorings can also benefit from being additionally protected, where a solvent-based penetrating sealant is usually applied.
Depending on the type of floor you have and the type of sealant (water-based/solvent-based), which has been applied, the following effects may be achieved:
The surface becomes scratch-resistant
The protective solution acts as a stain repellent
An anti-slippery effect is achieved after the treatment
The floor surface changes its appearance - gloss/matte finish
The flooring requires less maintenance
It becomes more durable
Please, note that buffing is also available, upon request, for already sealed/varnished hard floors (hardwood, tiles, vinyl, etc.).
Interesting fact:
Water-based sealing products are usually lower in toxicity and have less smell, compared to solvent-based sealing products, but they are not suitable to be used outdoors. Also, contrary to general knowledge, water-based sealants and finishes are not easier to use or apply than solvent-based ones. In some cases, they can present difficulties when removal time arrives.
Get an instant quote
Frequently Asked Questions
Q: Can I get a quote over the phone?

A: Yes. We will need to know the size of the area that requires stripping and/or sealing and the type of material your flooring is made of.

Q: I am not sure what type of sealant I should use on my tiles. Can the technician advise me on this?

A: Of course. The tile sealing technicians are qualified and certified to provide you with professional advice and to execute the service to the highest standard.

Q: How long do I need to wait for the floor to dry after it has been sealed?

A: This will depend on whether the surface has been treated with a water-based or a solvent-based sealer. The technician is going to provide you with all the aftercare information and tips you need to know.

Q: What type of sealer is suitable for natural stone floorings?

A: We believe that a water-based impregnator is the best protective solution for porous surfaces, such as natural stone.
Q: Are the floor products you use toxic?

A: The sealants we work with are industry-standard solutions. As a general rule, solvent-based topical or penetrating sealers may contain more VOC (volatile organic compounds) than water-based sealants.

Q: Can the technician help me move the furniture to another room?

A: We cannot move any heavy pieces of furniture. Please, ask your technician if you require help with moving some light furniture items.
See what our clients have to say: