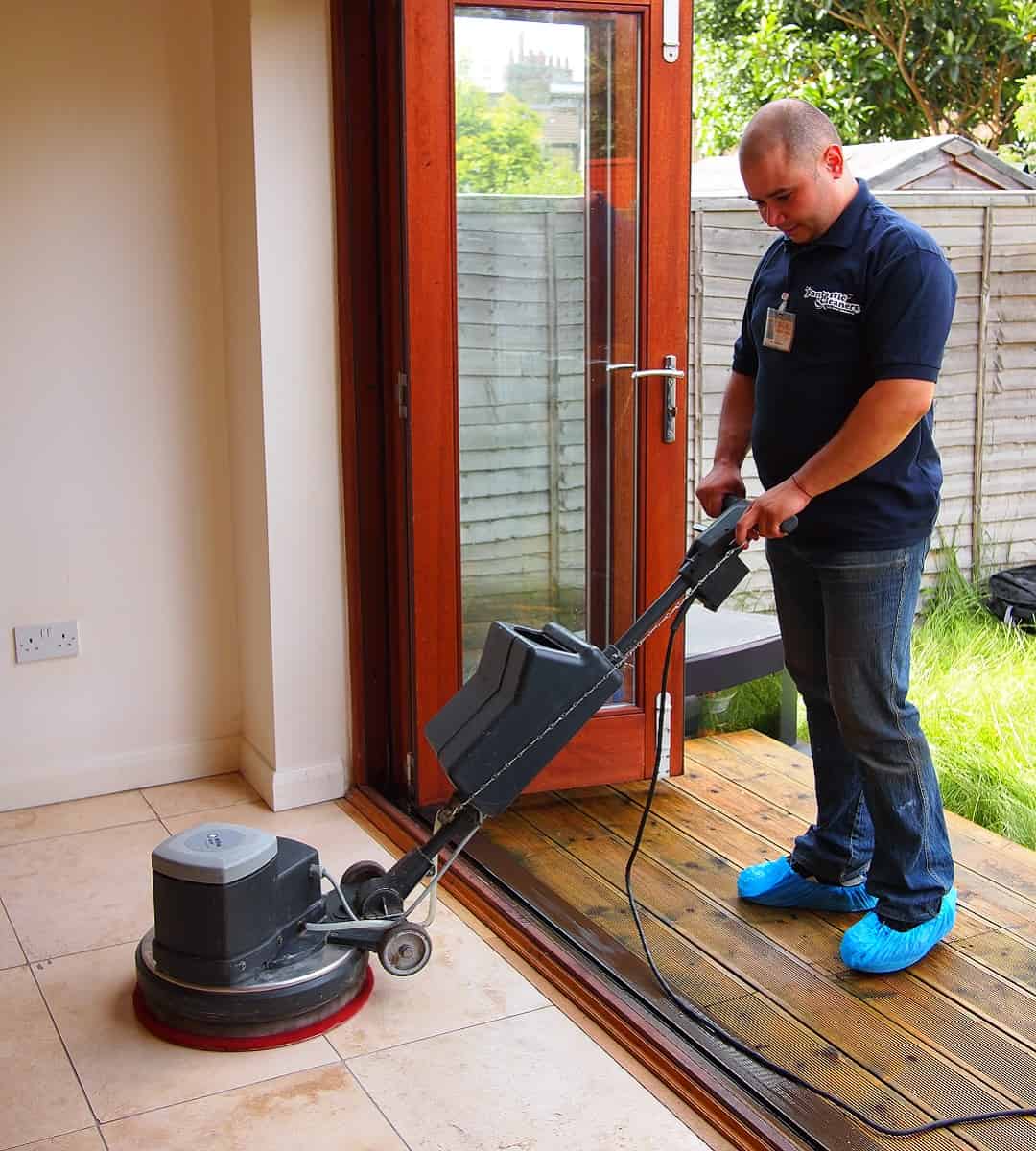 Our Tile and Grout Cleaning Service Gives You Sparkling Floors
We all vacuum and mop our floors on a regular basis, but this is not sufficient to keep the grout in top condition.
Fantastic Cleaners Melbourne specialises in tile and grout cleaning services, where an industry-powered equipment is employed. We will remove the grime and heavy dirt build-up from your relief tiles and the grout between them, by applying advanced tile cleaning methods and professional detergents.
The tile cleaners are also equipped with special tools and accessories, which are designed for use in small wet rooms and hard-to-reach places. So don't struggle with scrubbing your shower room, when we can do this for you in no time.
Pro tip:
Most tiles are porous, which means that using an acidic cleaner can damage them irreversibly over time. This is why it's recommended to use a mild solution of water and dish soap for regular wiping, and professional tile steam cleaning twice a year.


Get an instant quote
Tile Cleaning Process on the Day of Your Service
The tile and grout cleaning technicians are fully trained and qualified to perform the service. Their professional approach ensures that the following process takes place:
The cleaners put on suitable footwear (protective overshoes).
The initial information about the size of the area that needs treating is confirmed again with precision.
The specialists also check the floors for possible loose or cracked tiles before they proceed with the tile cleaning job.
If there is still furniture to be removed, they will help removing it, as long as there are not any heavy pieces involved. It's generally recommended to get all the heavy things out of the way before the service occurs.
The floors are treated with suitable detergent, which is agitated if necessary, prior to rinsing the area with a high-pressure and hot water cleaning machine.
The moisture is then extracted along with the dissolved grime.
You are left with sparkling floors again.



Get an instant quote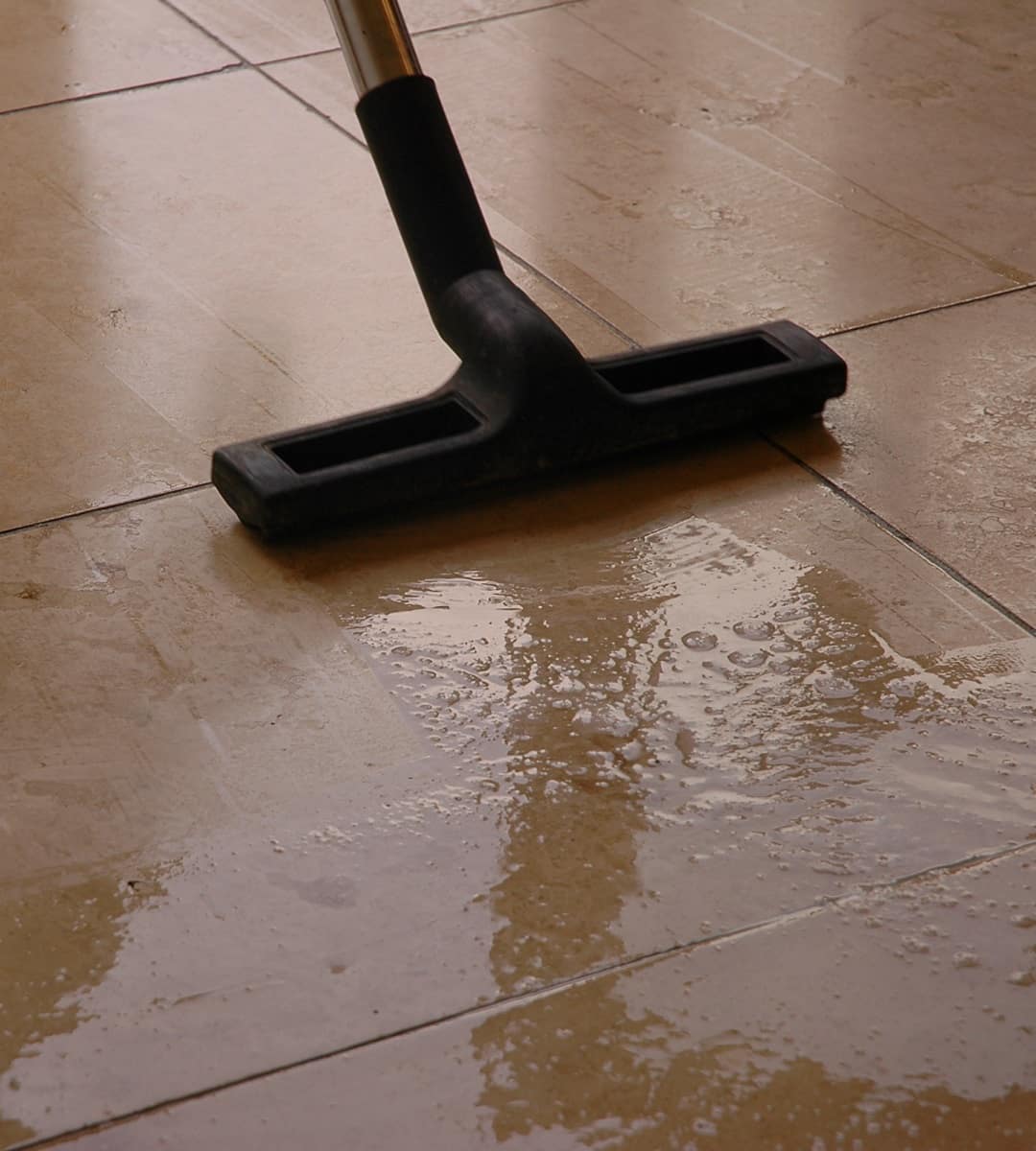 Take Advantage from Our Fantastic Tile & Grout Sealing Package
You can effectively keep the stains away from your natural stone and unglazed tiles by resealing them on a regular basis. Advice on our tile sealing services can be provided, upon request, prior to cleaning your tiles and grout. The technicians can assess the material and condition of your tiles and let you know if they are suitable to be sealed.
The procedure itself involves the stripping of any old sealers and cleaning the tile floor with a high-pressure cleaning machine. Then, a suitable sealer is applied, which will prolong the life of your floor by keeping the tiles & grout protected from outside elements, like dirt and moisture. It also protects the tiles from contaminants penetrating the surface. It is proven and tested that this specialised treatment slows down significantly the formation of new stains. Drying time of up to four hours is required.
Did you know:
Professional tile cleaners use safe work methods and tools, which allow them to clean more efficiently, using less scrubbing and without endangering their health.
Get an instant quote
Frequently Asked Questions
Q: Can you wash my patio, too?

A: Some exterior tiled areas can be cleaned with the same equipment that we use for our tile and grout cleaning service. More often than not, however, your exterior surfaces will benefit from being pressure washed with a jet type of equipment. You can book our pressure cleaning service, together with your tile and grout cleaning, at discounted rates.

Q: How often should I have my tiles resealed?

A: This depends on the type of sealer or impregnator that has been applied previously, and on whether it is water-based or solvent-based. Your tile sealing technician can provide you with specialised advice on what type of protection solution is suitable for your tiles and how often it should be re-applied. Please, pay heed when walking on a newly resealed floor, as it might be more slippery.

Q: Do the tile and grout cleaners have an insurance?

A: Yes.The technicians are comprehensively insured and our company also holds Public Liability Insurance.

Q: Do you work on weekends?

A: Yes. The technicians can be also booked for an evening appointment, as well as on Bank holidays. No additional charges apply.
Q: Can I step on my washed floor straight after the service?

A: Please, allow some time for the floor to dry completely.

Q: I don't think that I am entirely happy with the service. Can I get a refund?

A: Please, get in touch with our customer support centre and share your concerns. A qualified customer care agent will assist you in the most professional manner. Normally, we would expect to be allowed to rectify any problems with the service, as customer satisfaction is of utmost priority to us. A partial or full refund may be granted. Terms and conditions apply.

Q: What do I need to do if I have to reschedule my booking?

A: Please, let us know at least 48 hours in advance, and we will postpone your appointment for a more convenient date.

Q: Can I receive an estimate before I book your service?

A: Yes. You will be provided with a free no obligation quote. Your customer support agent will need the measurements of the floor you need cleaned and/or resealed.