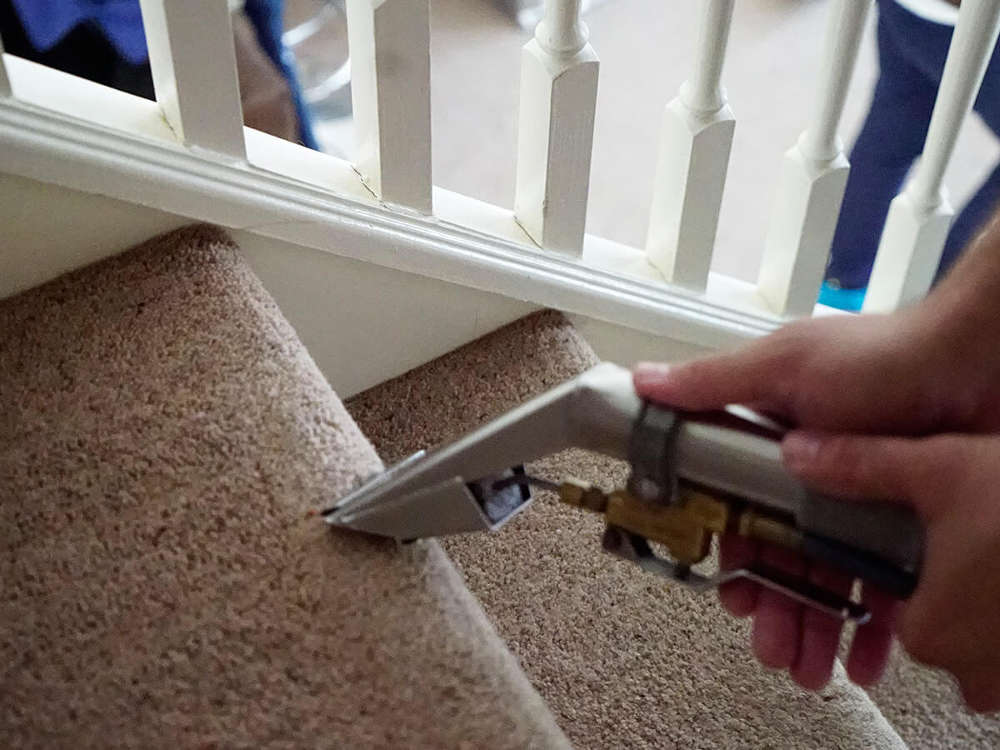 Reward your carpets with high-quality cleaning in Scarborough
A carpet or rug can make any part of the house look pretty and cosy. Whether you'd like to make your bedroom more comfortable or change the aesthetics of your living room, a floor covering can make a big difference. However, preserving the piece in it's best condition can be quite the challenge, as constant foot traffic, spills, dust, direct sunlight and chemical cleaners can make its look deteriorate fast.
As experts in the field, we know how important good maintenance is and we don't mean just vacuuming. When the regular methods no longer help, then it's time for a specialised deep cleaning for a thorough makeover. And we know just the right people for the job! When you entrust your delicate rugs or carpets to the Fantastic carpet cleaners, all the trapped pollutants will be safely retrieved from the deepest parts of the material. So your carpets look and feel great under your feet again!
Get an instant quote
Why give the Fantastic Cleaners in Scarborough a chance
The cleaning specialists we partner with in this area know how to give you results like no others. Here is what sets our carpet cleaning services apart:
Reliable and highly qualified technicians - Ridding floor coverings from heavy soiling is not always a simple task, but the experts who operate in Scarborough have a lot of skills and experience.
In-depth cleaning for various types of fabrics - Many types of carpets can be treated with the hot water extraction cleaning method. Since the process can get the germs and debris from otherwise hard-to-reach places, you can be sure that the outcome of the treatment will be worth it.
No hidden fees - All details regarding your carpet cleaning service you can discuss with our representatives and cleaning operatives. The materials, labour and equipment is included in the cost, so you've got nothing to worry about.
Available 24/7 customer service - Our agents are here to answer all of your questions, inform you about discounts and deals, as well as help you move your appointment to another time or date.
Get an instant quote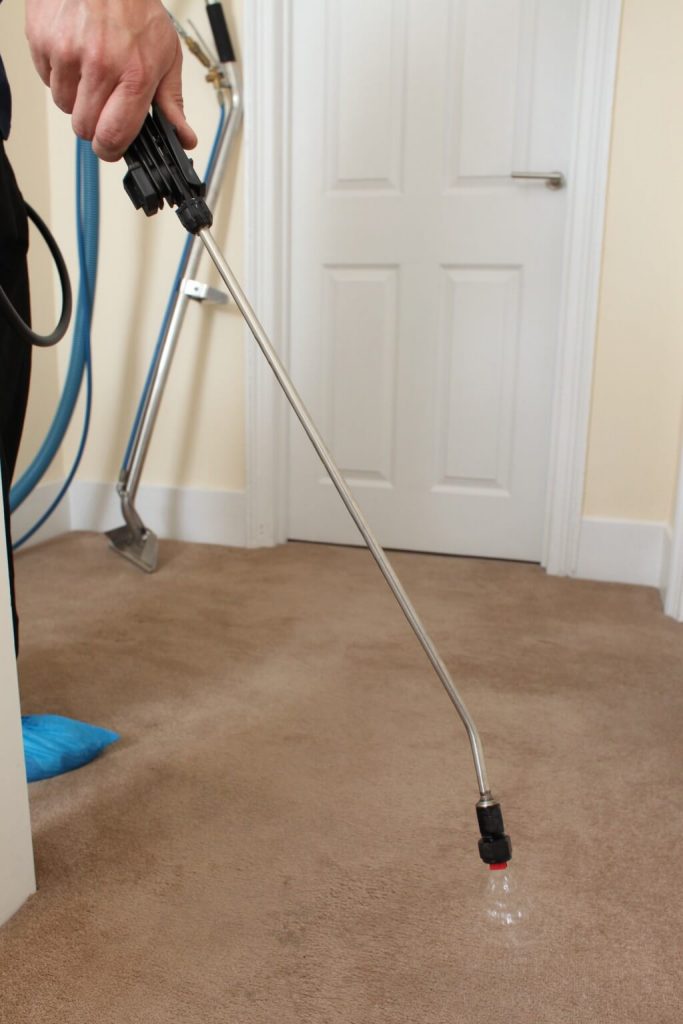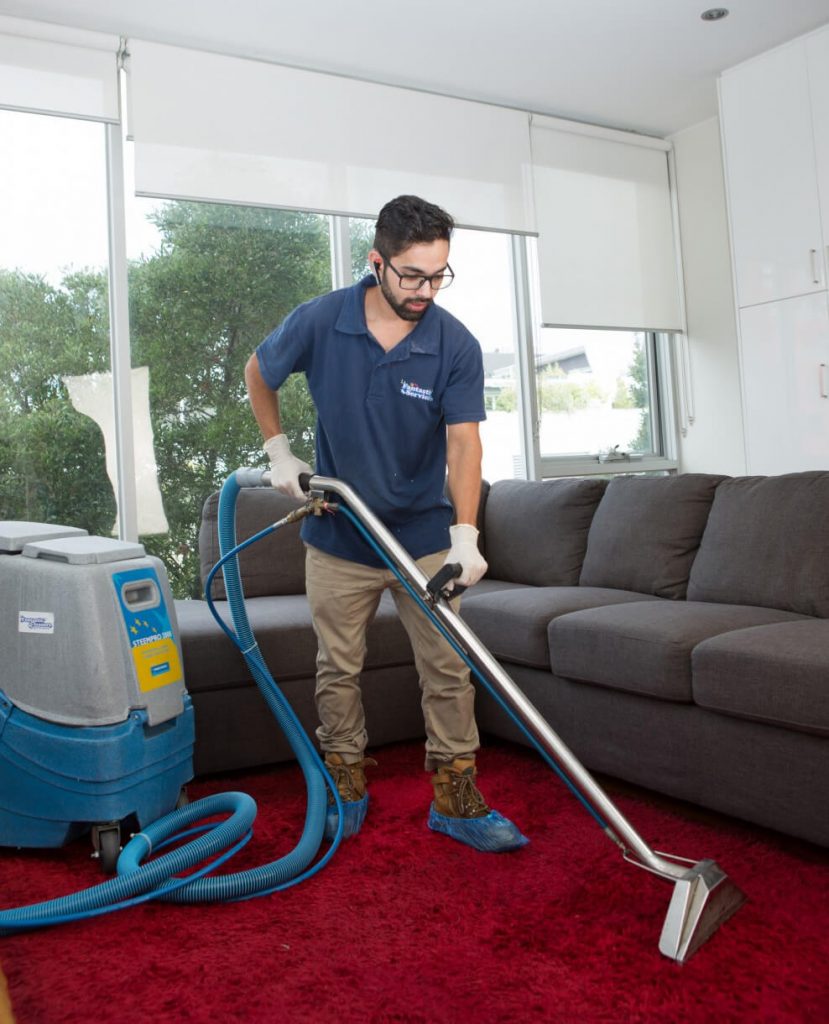 How do we make your carpets fresh and clean
The process goes through several stages, but the experienced cleaners usually need about 30 minutes to clean a standard room. There are a few main things to cover:
Removing small objects and light furnishing for optimal cleaning.
An industry-grade vacuum cleaning machine goes through your carpet from end to end, ensuring the removal of small loose debris.
The carpet's fabric is then sprayed to make the grime removal even easier.
Food and other types of stains get also treated, in combination with high-traffic zones and highly soiled patches.
The carpet or rug is now deeply cleaned with hot water and high pressure.
Upon request, additional deodorising and stain protecting solution can be used on the floor coverings' material.
The treated material will probably require anywhere from 3 to 6 hours to get dry. We encourage our clients to let fresh air in through windows, use fans or turn their air conditioners when available to speed up the process.
Get an instant quote
Other locations near Scarborough for Carpet Cleaning
You can combine your carpet cleaning Scarborough with:
Frequently Asked Questions
Q: How long is the carpet cleaning service expected to last?

A: An average carpet cleaning session lasts for about 30 minutes. However, it can all depend on the condition of the fabric, whether you request deodorising for your floor covering's material or Scotchgard stain repellent.

Q: What is the stain repellent product and should I use it?

A: We offer a Scotchgard protector, which once applied on the carpet can make it more resistant to staining. The product forms a protective layer over the fibres, so that any spilled coffee, wine or another liquid can be blotted up easily, depriving it from the chance to become a stain.

Q: What happens if I decide to change my appointment or cancel it?

A: We would like you to try and inform one of our customer service agents 48 hours before that. If you fail to do it, there will most likely be a cancellation fee. You can check our terms and conditions for more information or directly contact us.

Q: Should I expect a wet carpet smell after the cleaning service?

A: During the steam cleaning, we make sure to remove as much of the moisture from the material as possible. However, leaving a carpet wet for a long period of time may cause some unpleasant odour. Therefore, always make sure there is good ventilation in the room after the cleaning technicians leave for your and your carpet's benefit.